Previously in Your Best Month
October may be the best month in D.C. It's got Halloween, our comedy festival, better weather and playoff baseball. This year features a new, massive development that may be home to D.C.'s best venue.
Here are some of our favorite art exhibits, books, shows, albums, parties and more to make October your best month.
Before we begin our picks, we have to point out that after many years, The Wharf opening. Ready or not, The Wharf is opening…
The Wharf opens October 12
One of my few takeaways from my grad school econ classes is that development is usually good for neighborhoods/states/countries. So good for those of us who live in Southwest D.C., I guess: after much fanfare and construction, Phase I of the District Wharf project, which is going to "reestablish Washington D.C. as a waterfront city and destination," is opening with a celebration Oct 12-15. Frankly, I don't want to deal with a bunch of people in my formerly quiet, residential neighborhood, so if you come for the restaurants, shops, or the admittedly cool-seeming new concert venue The Anthem, try not to be a jerk. -Trisha Brown
Spirit of Autumn @ ARTECHOUSE open October 1 through November 5
From our First Look: When ARTECHOUSE opened this past June, it was a breath of fresh air in the D.C. cultural landscape: a small, fiercely independent space that happened to be filling a void in the art programming with world class, technology driven installations. The people caught on and 47,000 humans walked through the XYZT exhibition this summer, and 47,063,728,067 (est) social media impressions resulted from it.
Now, Fall is here (supposedly) and with it, the follow up exhibition is here, entitled, appropriately: Spirit of Autumn. -Svetlana Legetic
OPUS1 comes to Merriweather Post Pavilion October 7
A perfect way to lose your mind (in a good way) this month: A festival celebrating art, music and technology in the middle of Merriweather's forest, curated by Wild Dogs (aka "the people who built 9:30 Club's World Fair Installation"). There's going to be interactive art installations (check out , music performances by BYT heroes like Miho Hatori and even some sweet, sweet pyrotechnics. BONUS: It's absolutely free! Register now for your free ticket and get ready to party in The Lightning Cloud and lose your mind in the Dream Machine.
Artworks for Freedom through November 10
Recent news stories have been focusing on missing girls in DC. and the connection between runaway youth and human trafficking. ArtWorks for Freedom wants to do something about this. Since 2011, Kay Chernush and Artworks for Freedom have built a vast coalition of artist-activists and shown their work in Singapore, Phnom Penh, Mumbai, Jacksonville, Atlanta, Wisconsin, Michigan and NYC. Public awareness is the critical first step in prevention. Over the next weeks, ArtWorks for Freedom will utilize the arts to create community conversations throughout the metropolitan DC area that will move people from being observers to becoming problem solvers to end human trafficking in our nation's capitol and beyond. To help, ArtWorks has gathered an impressive list of partners, from anti-slavery groups, service providers, educational institutions, think tanks, businesses, artists and arts organizations, and more! Most events are free, but start things out by supporting their one fundraiser on Oct 5, featuring a world premiere piece by DJ. Spooky. Join the conversation on social media using #ActionDC and #SeeItEndIt
Future of Sports opens October 6
The MITD team brings us a pop-up 10,000 sq. ft. art interactive exhibition celebrating art and sports, featuring different interactive rooms featuring different sports including: soccer, basketball, track tennis, boxing, volleyball, and cycling. If it sounds awesome, it is because it is. Click here for more details, events etc.
Reopening of Freer (and Sackler) Museums and Illuminasia Festival October 14 and 15
It's ok if you didn't know that the Freer Gallery of Art has been closed for renovation since January of 2016 – now you just have a cool and slightly pretentious fact to tell your friends. Freer's sibling museum, the Arthur M. Sackler Gallery closed in July of this year in solidarity (and because of some construction-related reasons probably), but both are reopening October 14. And when you're the Smithsonian, there's only one thing to do when you're reopening one of the most important collections of Asian art in the western hemisphere: throw a free festival. You better believe they'll have food, educational activities, and demonstrations, y'all. -Trisha Brown
We Were Eight Years in Power by Ta-Nehisi Coates available October 3
When Ta-Nehisi Coates' last book, Between the World and Me, came out, it had a hell of an impact – and back in 2015, hardly anyone who read it thought we were in the end times. Now the landscape has shifted in many ways, but if his recent Atlantic essay is any indication, Coates' frank and accessible style hasn't changed in the least. -Trisha Brown
Manhattan Beach by Jennifer Egan available October 3
Jennifer Egan's Visit From A Goon Squad was a game-changer: a smart, unsettling, sometimes very funny book that covered loss, self-destruction, re-invention and technology in a way that even six years later will still feel incredibly visceral. So, to say that my (and everyone else's) expectations for Manhattan Beach are high, is the understatement of the month. The story of Brooklyn Naval Yard's first female diver and the complicated relationship she has with her father is the premise for Egan's first historical novel, and with promises of "noir thriller atmosphere" and a cast of characters that include "gangsters, sailors, divers, bankers, and union men", we have our pre-order in. – Svetlana
Monograph by Chris Ware available October 17
A self-described "flabbergasting experiment in publishing hubris," Chris Ware's Monograph is a career-spanning memoir that features droves of unreleased material, sketches, photos, interviews, and other ephemera. Even casual fans of Ware's knotty, hyperdetailed graphic novels will find something compelling here, the dude can't help but make even the most mundane details of everyday life compelling and complex. -Matt Byrne
Capital Gaines: Smart Things I Learned Doing Stupid Stuff by Chip Gaines available October 17
Who among us haven't thrown on Fixer Upper in the background in a relative's living room for hours at a time, desperate for something inoffensive and pleasant to have on in the background while you catch up before Thanksgiving dinner. We've all been there. Anyways Chip Gaines, the dude from this insanely popular home renovation show wrote a memoir and this is exactly the kind of under $20 gift that is perfect for that one family member who is way more into the show than the rest of them. You know who I'm referring to! -Matt Byrne
Bentzen Ball October 26 through 29
There's some clear bias here, but the Bentzen Ball is my absolute favorite thing to do in D.C. every year. Falling on or around Halloween weekend the last couple of years, I've cleared my calendar yet again to catch some of this country's best comics try (and mainly succeed) in offending our nerdy, PC, and podcast-loving citizens. Speaking of which, I'm MOST excited about the live recording of the only podcast I actually listen to, How Did This Get Made? at the Lincoln on October 27.
Hosted by Paul Scheer, June Diane Raphael, Jason Mantzoukas and a guest – maybe festival curator Tig Notaro (??) – HDTGM explores how crappy/absurd/shitty movies are made, and the live taping promises to be "totally bonkers" as usual. This month's movie is Howling II, a mediocre 1985 horror film about werewolves, and a seat to the screening of the movie is included in the price of your ticket (although the show is super sold out – sorry!). Follow BYT on the socials in case we release any extra tickets.
Frankly, what makes Bentzen Ball special is the quantity and quality of comedians who come to town for it. Tig does an incredible job in bringing in established names as well as exciting, envelope-pushing newcomers, and the diversity of the talent on hand is something to be applauded. Other ones to keep an eye out: Chris Duffy and Aparna Nancherla's show at Nat Geo, Jermaine Fowler, David Koechner and Rell Battle at the DC Improv, and of course, Tig's opening night set which always brings the house down.
GET A TICKET AND GO SEE SOME COMEDY. SELF-CARE IS REALLY IMPORTANT Y'ALL. -Jose Lopez-Sanchez
Al Franken and Ira Glass @ Lincoln Theatre October 29
Yeah in some ways, these are just two post-middle age nerdy white guys sitting around talking to each other. And that is a thing we have a lot of in DC. But this particular combination of white guys is interesting for a few reasons, First, Franken is a current US Senator. Second, he's a famous comedian. Third, Glass is a great interviewer and storyteller who, based on Franken's most recent book, is going to have a lot to work with. Plus, it's part of BYT's own Bentzen Ball, so. -Trisha Brown
Pub Dread open through October 31
Derek Brown and Drink Company's newest pop-up is Halloween themed. Are you reading this while standing in line? This is the bar with the lines. If you believe everyday is Halloween, you should be in line already.
Rescue Ale Release Party @ Lost Dog Cafe October 5
We like drinking beer for the sake of drinking beer over here, but we love drinking a beer when it's tied to a good cause. This month, Port City Brewing and Lost Dog Cafe have united to give us one of those beers: Lost Dog Rescue Ale, a 7% rye IPA to benefit the Lost Dog & Cat Rescue Foundation. The release party will be held at the Lost Dog Cafe in Alexandria on October 5, but the beer will be released at all locations that day, with 100% of the profits from the launch weekend going to LDCRF. (After that, it's $2 from every pint sold going to charity – not too shabby.)

Of course, the beer will also be available at Port City. If you need another excuse to visit the brewery, it'll be throwing a release party of its own on October 6 for Long Black Veil. LBV, as the kids call it, is a stellar black IPA, and probably my favorite Port City seasonal, but it's draft only so look for it in the tasting room or around town. -Phil Runco
City Tap House opens in Dupont Circle October 9
City Tap House, one of DC's most popular beer-centric restaurants, is opening a second location in Dupont Circle. The venue will serve the same gastropub fare that is offered at the original Penn Quarter location, which includes a variety of spreads and dips, brick oven pizza, sandwiches and salads. Craft beer is in abundance, as are cocktails and whiskey. The new spot will start with dinner service, add brunch on October 14 and introduce lunch later in the month. -Priya Konings
Ocelot Tap Takeover @ Mad Fox Taproom October 12
We're nearing the homestretch of the Mad Fox Taproom's Virginia Tap Takeover Series, and the Glover Park watering hole has a doozy on deck for October 12. That's when it'll welcome Ocelot Brewing. And here's the thing: You go to Ocelot tap takeovers.
First of all, no one around here makes IPAs better. They're wonderful things – light-bodied but overflowing with juicy, dank, zesty flavors. (No, not all Ocelot IPAs are the same, and please do not dump them in the "West Coast IPA" bucket.) Second, they're doing a handful of other styles exceptionally well: mixed-fermentation saisons, various type of stouts, fruit ales, a fantastic biere de miel, and perhaps the area's best pilsner. I go to bars because they have one Ocelot IPA on tap. Best believe I'll be at Mad Fox when they have five or so.
Oh, but wait, they've sweetened the pot. The event will serve as the release party for an Ocelot and Mad Fox collaboration IPA. Brewed in Dulles, the beer was brewed with 80% Maris Otter (a high-end British pale malt) and 20% wheat, and hopped with Citra, Centennial, and Simcoe lupilin powder. There's also some honey in the mix because, sure, why not? Bone up on the history of Ocelot with our February Freshly Tapped. Also, head back to Mad Fox on October 19 when it hosts Old Ox! -Phil Runco
Bavarian Beer Garden: Oktoberfest Edition @ Owen's Ordinary October 15
Fall weather has arrived, and all the Neighborhood Restaurant Group is doing is fest, fest, fest. Snallygaster is in the rear view mirror, and Novemberfest is on the horizon, but first up: the Oktoberfest Edition of Owen's Ordinary's Bavarian Beer Garden. For the event, beer director / local beer deity Greg Engert has assembled a line-up of German classics (like Weissenohe's Mönchskeller and Gänstaller Bräu's Franz Xaver), as well as local interpretations of German styles (Bluejacket's dope new Helles lager For The Company, Hysteria's Yellow Sudmarine hefe, and a 2016 keg of Union's Miracle weizenbock). Beyond the beer, there will be "live Oompah music" and "themed costuming" for the nerds, plus a menu of Red Apron meats for the hungry. Like most all NRG events, there is no admission fee and everything is à la carteAF. Big boy pours will be served in a 20oz. "commemorative Owen's Ordinary mug," which will be free to take home with the first purchase of any XL beer. -Phil Runco
Sam Adams Stein Hoisting October 6, 7, 14, 21
Test your strength…of character and liver…at the Sam Adams Stein Hoisting events. You can finally show off your ability to hold things at arms length for long periods of time! The top five male and female Stein Hoisting times (nationally) will win a trip for two to compete in the finals in Boston on October 27! They love beer in Boston. -Jenn Tisdale
Rock the Core Cider Festival October 27, 28 @ The Mills
I'm a huge fan of hard cider. It's the kind of alcoholic beverage you could probably drink during a marathon (though I don't suggest actually doing this) and feel satisfied/not horribly bloated. Plus it's delicious! At Rock the Core you can sample hard cider from various cideries (I did not know this was a word!) and breweries. Then you can go for a run. Maybe. – Jenn Tisdale
The most important bar guide you need is here. Use it.
Khizr Khan @ Sixth & I October 29
There may be no more clearly remembered moment from the 2016 Democratic National Convention than the moment Khizr Khan pulled his copy of the United States Constitution out of his pocket and offered to lend it to then Republican nominee Donald Trump. Khan, a Pakistani immigrant and a successful attorney, has a unique and compelling story. I'm just guessing, but he seems likely to stick around longer and be taken a bit more seriously than election cycle one hit wonders like "Joe the Plumber." -Trisha Brown
The Florida Project in theaters October 6
The Florida Project is the new movie from Sean Baker, whose last film, Tangerine was shot entirely on an iPhone, and, more importantly, was an extremely good and compassionate exploration of the experiences of marginalized people. This new one looks to be similarly empathetic, though shot on real movie cameras this time around. It's set in a Florida motel, owned by Willem Dafoe. A character played by Willem Dafoe, not the dude himself. -Matt Byrne
The Killing of a Sacred Deer in theaters October 20
Greek filmmaker Yorgos Lanthimos has a real knack for crafting unsettling, surrealist universes within fairly small movies. Like The Lobster and Dogtooth before it, The Killing of a Sacred Deer looks like a deep dive into the damaged psyches of weird, repressed characters going through some bizarre shit. This is gonna be a weird one! -Matt Byrne
Taste of DC @ The Festival Grounds at RFK Stadium October 7 and 8
The largest culinary festival in the Mid-Atlantic returns. Bringing together friends and families since 1989, Taste of DC is a weekend full of delicious bites, booze, and entertainment.
A smattering of what's on tap this year: Restaurant Row, with over 65 of the region's best restaurants; a huge beer garden; three separate stages of live music and food demonstrations; and an artisan market featuring local businesses. Best of all, Taste of DC has partnered this year with Brainfood, a non-profit youth development organization from right here in DC. Brainfood is dedicated to using food as a tool to build life skills and promote healthy fun in a safe environment.
IMPORTANT NOTE: this year's festival is cashless, so you'll need to snag a wristband beforehand. Whether you're a drink lover or a food lover, or just coming to check out the scene, there's a wide range of options in terms of purchasing your ticket / wristband (including free entry). -Logan Hollers
New Kitchens on the Block @ Mess Hall
NKOTB is a semi-annual event (at least we hope it is, this is the second NKOTB in 2017) that showcases future restaurants, food trucks and pop-ups. It's one of the best D.C. food events due to its fine curation and first chance to try sample new concepts. It sounds simple and it is. It helps us know what's coming up that's worth covering. It's a small enough event to try every dish but not too small to make it weird. The size and quality can't be beat. Is that a New Kids on the Block reference? Maybe?
Some of the participants in this iteration we're excited to try are Lucky Buns from Alex McCoy (Alfie's, Duke's Grocery), Maydan from Gerald Addison and Chris Morgan (Compass Rose) and Pluma by Bluebird from Tom Welling and Camila Arango (Fiola, Adour). Buy tickets now. This event tends to sell out in advance. -Brandon Wetherbee
EdibleDC Magazine Awards October 16
DistrictWinery is D.C.'s first and only winery, located in the Yards by the Anacostia River. It will be host to the EdibleDC Magazine Awards, highlighting local food culture through fifteen award categories. Categories include best local brewery, best chef garden, best farmer's market, and best use of local/seasonal ingredients. Tickets are available online and are all-inclusive, so you will get to eat and drink your heart out. Expect small bites from local chefs and a host of creative cocktails. -Priya Konings
Getaway House launches in D.C. area
You deserve a break and Getaway is here to help. It is not about a tiny house (though the tiny house is pretty amazing itself), it is about taking some time for yourself and remembering what really matters. Which, in the busy time that is the month of October could be the ultimate luxury. Bookings are open for the D.C. area getaways now, but filling up fast.
The annual High Heel Race is the funnest athletic meets drag event of the year. It combines the best parts of Halloween (Dressing up! Scaring children! Praising Satan!), the best parts of racing (Increased heart rate! Praising Satan!) and the best parts of drag (Dressing up! Increased heart rate! Scaring children! Praising Satan!).
It may be the most enjoyable photo set we publish every year. It's difficult to witness all of the greatness live. It's nice to look back and see what the High Heel Race accomplished the next day. -Brandon Wetherbee
Frida Sundemo Flashbacks and Futures available October 6
I've actually already pre-ordered this one, because that's how ultra-hype I am on Frida Sundemo; her cinematic electro-pop tunes go above and beyond the standard of impeccable Swedish exports, and I'd be lying if I said I haven't spent the last few weeks listening to the tracks that have been released so far on repeat. If you're not on this train yet, now is for sure the time to drink the Svenska Kool-Aid. -Megan Burns
The Weather Station The Weather Station available October 6
The Weather Station's put out a handful of EPs and full lengths over the last 10 years or so and they're all incredible in different ways. Their latest, self titled LP, is the most fully-realized work to date, a collection of fleshed out folk gems, full of evocative imagery and affecting observations. -Matt Byrne
St. Vincent MASSEDUCATION available October 13
If recent media coverage is any indication, Annie Clark, aka the multi-instrumentalist Polyphonic Spree survivor known as St. Vincent, is thinking a lot about her image. But with her fifth studio album, the follow-up to 2014's universally acclaimed self-titled effort, due out on October 13, the rest of us are thinking more and more about her sound.
St. Vincent, the album, and St. Vincent, the blossoming pop star, are so joyously messy and experimental — think Kate Bush with an addition to good hooks, or Tori Amos on laughing gas — that October's MASSEDUCATION would sound like a departure even if it stuck to the script. First singles "New York" and "Los Ageless" show some bi-coastal range, and don't be surprised if the album is literally all over the map. Also, Thursday was the Oklahoma native's birthday. Happy birthday, St. Vincent! … what did you get us? -Tristan Lejeune
P!nk Beautiful Trauma available October 13
There are two kinds of people: people who recognize that P!nk is one of the standout musical artists in recent decades and dummies I want nothing to do with. If her 47 million albums sold or the pop perfection of songs like "Who Knew" and "Raise You Glass" don't sell you on it, surely her performance of a medley remix of her songs and her good-luck-not-tearing-up acceptance speech when she was given the Video Vanguard Award at the VMAs this summer will remind you. Beautiful Trauma is her first new album since 2012 – the first single is out now – and I think I speak for all of the non-dummies when I say "welcome back." Trisha Brown
Bully Losing available October 20
The follow-up to debut LP Feels Like, this sophomore effort was engineered and mixed by Bully frontwoman Alicia Bognanno, and will deliver all the good, grungy angst you could ever hope for. It feels like a more mature Bully that simultaneously hasn't aged a day, which is the best case scenario. -Megan Burns
Destroyer Ken available October 20
Dan Bejar's Destroyer project is responsible for some of the most brilliant, overstuffed, and rewarding albums of the 2000s, and their new album, ken, looks to be similarly compelling and weird. This dude is easily one of the most underrated songwriters going. -Matt Byrne
John Maus Screen Memories available October 27
Ariel Pink collaborator and semi-outsider artist John Maus released We Must Become the Pitiless Censors of Ourselves in 2011 to widespread critical acclaim, and then just more or less went away for a bunch of years. Our dude John is back with Screen Memories, a new collection of subversively serious synth pop jams. -Matt Byrne
Julien Baker Turn Out the Lights available October 27
We don't deserve Julien Baker, you guys. She is SO GOOD IN SO MANY WAYS. This latest record (featuring strings and organs in addition to her guitar) will, as she says, "advertise the capacity for empathy," and we sure as hell could use a lot more of that in 2017. -Megan Burns
Ropeburn – Celebrating the Queer Underground @ Dupont Underground October 7
The Gay Men's Chorus of Washington's Fall fundraiser Roperburn is a celebration of of the queer underground. If you're into vogue dance battles, fetish demonstrations, a Tom-of-Finland fantasy live model art gallery and more then this is the spot for you. So strap on those heels and well….those strap ons…and come on down. Literally. – Jenn Tisdale
Navertoberfest @ National Cathedral October 8
Travel back in time to 17th Century England when the drinks were strong and the women were dying in childbirth! The National Cathedral is transforming itself into a 17th Century English Tavern complete with medieval music, English sea shanties with a mix of Scandinavian folk songs tossed in! And the best part? Food and drink is included with admission so grab your corset and get thee to the nunnery. -Jenn Tisdale
SAAM + BYT Present: Murder House Party A Renwick Gallery Murder is Her Hobby Opening October 20
This is sold-out. We're mentioning it here because tickets are still available for our November 4 party at the most popular museum in D.C.: National Air and Space Museum + BYT Present: FOUND IN SPACE. Tickets will most likely be gone before Your Best November.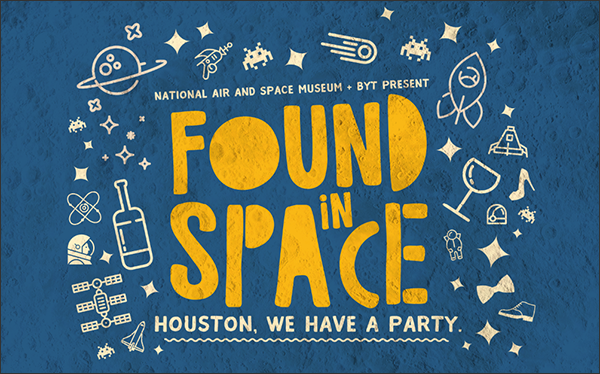 Montgomery County Partners for Animal Well-Being (McPAW) Fundraiser October 20
Head to the suburbs to support shelter cats and dogs this month. McPAW is hosting a fancy evening of dinner, dancing, a silent auction, and more on Friday, October 20 at the Bolger Center in Potomac, Maryland. The event will benefit the homeless animals at the Montgomery County Animal Services and Adoption Center (MCASAC). Tickets are available online; those under 35 can purchase a discounted ticket. Dogs are welcome so if you have a furry friend feel free to bring them! This is an awesome way to simultaneously have fun and support our four-legged friends. -Priya Konings
Washington Nationals Playoff Baseball
On March 29, 2017 I wrote, "Major League Baseball's greatest year was 2016. 2017 will be better. It might be the Washington Nationals best chance to win a World Series for a very long time." I was right! Too bad the Chicago Cubs are going to eliminate the Nats next week. Go, Cubs, go! -Brandon Wetherbee
NWSL Championships
The semi-finals of the 2017 NWSL season will happen this coming weekend (October 7 and 8), and we'll see Orlando Pride face the Portland Thorns on Saturday, while the Chicago Red Stars will play the North Carolina Courage on Sunday.
Unfortunately our fair cities of D.C. and NYC won't have representation (Sky Blue FC had a decent season thanks to Sam Kerr, but in the end it wasn't enough to get them through, while the Washington Spirit had a DISMAL time at the bottom of the barrel, even with the acquisition of USWNT's Mal Pugh), but the matches should still be fun to watch if you're a women's soccer fan. I'm a little bummed that the Pride and the Thorns will face off in the semis, because those are my teams (minus the Seattle Reign // I can't bear to talk about their so-close-yet-so-far season) and I'd have liked to see them face off in the final, but on the plus side, I'm at least guaranteed to have someone to route for (provided I can find a live stream of Lifetime day-of) right up until the bitter end.
In terms of who I predict to make it to the final, I'd love to see the Pride get in there since they seem to have FINALLY hit their stride (it'd be tough not to with players like Marta, Alex Morgan, Ashlyn Harris and Ali Krieger), but my money is on the Thorns since Tobin Heath is back to round out their VERY strong roster, which includes Nadia Nadim, Hayley Raso, Allie Long, Meghan Klingenberg, Lindsay Horan and more. And while Christen Press always pulls things out for the Red Stars, I think the Courage will seal the deal in that game. WE WILL SEE! -Megan Burns
Curb Your Enthusiasm returned October 1
You know what you're gonna get with a new season of Curb Your Enthusiasm, more or less, but man, what you get is so consistently good and painfully funny. Welcome back, LD. -Matt Byrne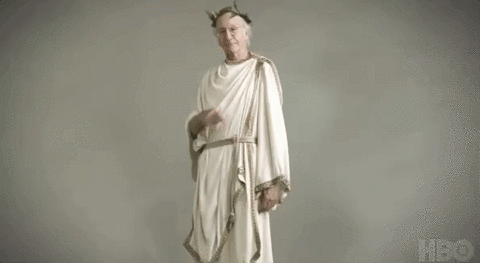 At Home with Amy Sedaris premieres October 24
Singularly brilliant comedian Amy Sedaris loves crafting. She loves to craft and to entertain, and has written a series of acclaimed books about such topics, using her manic charm to share valuable tips and tricks to make cooking, throwing parties, and making handmade gifts seem accessible and, more importantly, not lame. Her new show, At Home with Amy Sedaris expands on the concepts she's explored over the last ten years or so, using "imaginative characters and unique point of view to create a rich world that showcases her diverse – but necessary – homemaking skills," in TruTV's words. -Matt Byrne
Stranger Things season 2 available October 27
I binged Stranger Things the weekend it came out last year, and I suspect I'll do the same this time around, though I can't lie, I'm more than a little preoccupied that S2 might find itself in the too-much-of-a-good-thing boat; the first season was so, so, SO magical, but will all the hype blow up in the show's face? I sincerely hope not, but will walk into this new batch of episodes with the same (but different) skepticism as I did when I had no idea what to expect in the first place. FINGERS CROSSED.
At the very least, we know the soundtrack will still rule. -Megan Burns
Mean Girls @ National Theatre opens October 31
File Mean Girls under the "could go a LOT of different ways" category of 2017. The musical adaptation of the 2004 film probably would have been a slam dunk if it had come out ten years ago, but is the fandom in 2017 strong enough for theater ticket prices? Script writer Tina Fey (who also wrote the film) isn't at the peak of her fame either, and it's a lot harder to draw fans to a DC-based theatrical production than a network sitcom. Still, she's one of the best comedic writers of this generation, and if there's anyone who can convince people a Mean Girls musical is a gamble worth making, it's her. -Trisha Brown
Ballet @ Kennedy Center
We are lucky to have Kennedy Center in D.C. Consistently, over years, it has been one of the best places in this country to see dance, and this coming month is ESPECIALLY amazing, with a roster that combines modern masters and classic interpretations, at the highest level. From Matthew Bourne's breathtaking adaptation of Michael Powell's classic movie The Red Shoes, to two productions by the legendary Marinsky Ballet (including the truly stunning Bayadere), there is no better place in this city to get lost in pure beauty for a few hours. -Svetlana Legetic