It's a month full of showers to bring next month's flowers but it's also the month of our first big party of the year and Major League Baseball. Welcome to April, a much better month than March. March was too cold.
The following contains 30+ picks to have your best April.
Stay in the loop and follow us on Facebook + Twitter + Instagram + BYT Radio.
Your Best Months of 2018 are all presented in partnership with our friends and partners at Hilton
No Spectators @ Renwick Gallery now open
From our First Look: The Renwick Gallery might look like your classic, 1800s Smithsonian style building, but it's a transformative space. Walking through the dimly lit dollhouses of Murder Is Her Hobby, the rooms feel much smaller and more intimate. As you crouch and press your face against the glass, it almost seems as if the ceilings have sunken lower. The gallery's newest exhibition, No Spectators: The Art of Burning Man, has the opposite effect. These pieces tower far above you and almost touch the ceiling. Every piece fills the room to the brim, making full use of the space and playing off of the Renwick's classic architecture.
Diane Arbus: A box of ten photographs @ Smithsonian American Art Museum opens April 6
Between the National Gallery of Art's Sally Mann exhibition (which is required viewing, goddamn what are you waiting for?) and SAAM's upcoming Diane Arbus exhibition, it feels like photo Christmas. Arbus is known for her portraits featuring overlooked and disparaged people, including nudists, dwarfs, transgender folks and more. Her shots are intimate, yet daring, and her subjects are often looking straight ahead, as if they're directly challenging the audience. Arbus spent a decent chunk of her early career shooting for prestigious magazines like Esquire and Harpers Bazaar, doing work that was wildly different than her later photography. A box of ten photographs focuses solely on the portfolio she was working on before she died in 1971 and aims to fill in the blanks between Arbus's magazine work and her personal projects. If you don't know much about Arbus, or fine art photography, this should be a great exhibit to kickstart your interest. It's going to be weird in all the right ways. -Kaylee Dugan
The Barmecide Feast by Simon Birch @ National Air and Space Museum, opens to public April 8 (but you can catch it first at our 2001: A Space Party event on April 7th)
Fifty years ago 2001: A Space Odyssey had its world premiere at the Uptown Theatre, right here in D.C. To celebrate the anniversary, the National Air & Space Museum is ramping up both the nerdiness AND the instagramability factor by bringing Simon Birch's" fully realized, full-scale reflection of the iconic, neo-classical hotel room from the penultimate scene of the film." The exhibition, which debuted at The 14th Factory in LA last year, will have its D.C. premiere April 7 for the 2001: A Space Party ticket holders, and after that visitors will be able to enter the re-created room in small groups for short periods to experience the surreal environment depicted in the film. The installation will be open to the public from April 8 to May 28. Expect Kusama issues. -Svetlana Legetic
A Right to the City @ Anacostia Community Museum opens April 21
Those of us who live in DC tend to think of the Smithsonian museums as a place to take our parents when they're in town and a place to avoid during school field-trip-to-DC season, and that's actually pretty fair when it comes to the big famous museums. But one of the Smithsonian's hidden gems is the Anacostia Community Museum. In lieu of famous slippers or spaceships, the museum highlights the history of the DC area and how current social and cultural issues impact the city and its people. A new exhibit focused on renewed interest in city living and the way that phenomenon has impacted Washington for better and worse provides a great reason to finally make your way there. Plus, probably fewer annoying middle-school kids from Wisconsin, so… -Trisha Brown
Something Old, Something New: Classic Recipes Revised by Tamar Adler available April 3
Tamar Adler wrote my favorite food book of all time: The Everlasting Meal which led me to completely rethink the way I approach food and actually love it WAY more than I did before (and I love it plenty). I have given as a present to friends and almost-strangers more times than I can count. If you don't own it, you should buy it. Now, finally, her next project is out with a focus on revisiting everything from Peach Melba to Steak Diane and I truly can't wait to crack it open, and let Adler's thoughtful, sane words, and evocative writing wash all over me, even if I never before this moment considered wanting to master the Oysters Rockefeller. The title too, makes it a perfect wedding gift of the season. Bonus homework here. -Svetlana Legetic
Make Trouble by Cecile Richards available April 3

Even if you don't know Cecile Richards' name, you're almost certainly familiar with her work: Richards has as the President of Planned Parenthood since 2006, leading the organization through a variety of battles with abortion rights opponents. And, as a high-profile and high-powered female executive, plenty of battles with misogynists too. Richards is interesting, smart as hell, and planning to step down from her role this year, so she doesn't have a lot to lose, which means her version of her story falls solidly in Amazon "one-click" territory. -Trisha Brown
The Female Persuasion by Meg Wolitzer available April 3
The word used most often to describe The Female Persuasion, Meg Wolitzer's first novel since 2013's critically acclaimed The Interestings is "timely." That's not damning with faint praise. The book takes on women, power, and the difference in how feminism looks to a woman in her twenties versus a woman in her 60s. Many women – and certainly a lot of us who have discussed the #MeToo movement with women of a different generation – are ready to for an author of Wolitzer's caliber to put her spin on this story. -Trisha Brown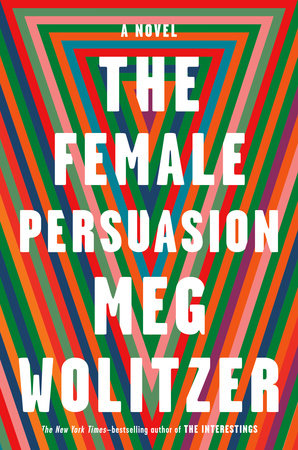 Space Odyssey: Stanley Kubrick, Arthur C. Clarke, and the Making of a Masterpiece by Michael Benson available April 3
In celebration of the 50th anniversary of the release of 2001: A Space Odyssey, pick up a massive chronicle of the making of the film. Space Odyssey: Stanley Kubrick, Arthur C. Clarke, and the Making of a Masterpiece is an exhaustive behind-the-scenes look at the creation of this innovative and massively influential sci-fi picture, written by filmmaker/artist/writer Michael Benson whose work studies the intersection of science and media. -Matt Byrne
Pete Souza at Politics and Prose April 10
Former White House photographer, with the greatest Instagram account, will be doing a signing only event at P&P. He's still promoting his continually sold out book Obama: An Intimate Portrait. Even though this event doesn't involve a Q&A, if his social media presence is any indication, he's sure to be delightfully candid with any questions you may have at the signing table. -Diana Metzger
My Oxford Year by Julia Whelan available April 24
If you're a fan of Jojo Moyes books, you'll like Julia Whelan's debut novel My Oxford Year. It shares not only a British locale but also the romance, humor, and heart. It's the story of Ella Duran, an ambitious political consultant who leaves DC for Oxford, England to spend a year studying as a Rhodes Scholar. Obviously romance ensues but there's also a cast of interesting characters Ella meets and plenty of unexpected twists. The novel comes from unique circumstances– it was initially written, and is still being developed, as a screenplay co-written by Whelan. As of last year, Supergirl's Melissa Benoist and Highlander star Sam Heughan are set to star in the film. Whelan, a former child-star (Once and Again) and a notable audiobook narrator (Gone Girl), took her actual study abroad experiences across the pond into turning the screenplay into a more detailed and character-oriented novel. -Diana Metzger
Interboro and 3 Stars Showcase @ ChurchKey April 6
Remember when Sufjan Stevens was going to make an album about every state? I seriously think 3 Stars is trying to collaborate with every brewery in the New York City area. To date, the D.C. brewery has thrown down with Other Half, LIC Beer Project, and Interboro, and recent Instagram activity reveals forthcoming collabos with Finback and Captain Lawrence. No sleep 'til Brooklyn Brewery.
On April 6, ChurchKey will shine a light on one of those projects: Prophets of Rage, a 9% imperial stout brewed with rye, wheat, oats and Chinook hops. This beauty was brought into the world by 3 Stars and Interboro up in NYC, so there's a semi-decent chance you didn't get to try it. UNTIL NOW. Go order a glass at ChurchKey. In addition to Prophet of Rage, the Logan Circle bar will have a 10 spot of other 3 Stars and Interboro beers. For more on 3 Stars' relationship with Interboro (and their other collab D is for Diamonds) revisit last year's The Technicolor Life of 3 Stars Brewing.
But wait, there's more! The reason (presumably) that Interboro will be in town is to brew another collab with 3 Stars. And on April 28, 3 Stars will release that beer (along with those Finback and Captain Lawrence collabs) at the brewery as part of its Hip-Hop Showcase headlined by the Perceptionists, a duo composed of Mr. Lif and Akrobatik. (Mr. Lif used to be on Def Jux Record, the seminal label operated in the '00s by El-P and Interboro's Jesse Ferguson. #synergy.) (If there's one thing 3 Stars co-founder Dave Coleman loves more than NYC breweries, it's New York rap.) -Phil Runco
So you like the hops? Damn, me too. I don't we're alone, either. Hops are hot. But only when they're added during the boil, amirite? (Sorry.) (Not sorry.)
What was I talking about? That's right: HopFest. HopFest is back. For the fourth year. Better than ever. Hoppier than ever. Because everything is hoppier than ever. Here's the deal: On the afternoon of April 7, DC Brau will host the 2018 HopFest, a wildly fun annual fundraiser for the DC Brewers' Guild. (What's does the Guild do? Good question! Revisit last year's Freshly Tapped: Solidarity Brett IPA for some hard-hitting scoop.) (Fast forward to the last section.)
As with previous years, HopFest allows you to play "Supermarket Sweep" with hoppy beers and your mouth for a super reasonable $35. That's $35 for four hours of unlimited pours. Or you can spend $35 on three beers at Jackpot instead. I don't know. Tough call.
Participating breweries include literally all of your D.C. faves, plus (but not limited to) generous out-of-towners like Port City, Denizens, Adroit Theory, Mad Fox, The Brewer's Art, Old Ox, Calvert, Old Bust Head, and Manor Hill. These breweries will focus on new, #rare, and one-off beers. And we know nothing tastes better than #rare beer. -Phil Runco
Ocelot 3rd Anniversary April 21
Ocelot Brewing is turning three! That means my belly has been a much, much happier place for 3 years. On the real, if you read Draft Picks semi-regularly, you know that I'm not exactly shy in expressing my affection for the Virginia brewery. No one in the area makes better IPAs. But the hoppy stuff only tells part of the story: It also makes one of the country's best pilsners (Sunnyside Dweller) and Baltic porters (Powers of Observation), in addition to fantastic renditions of imperial stouts, saisons, and even an ESB. So, you don't really need an excuse to go out to Dulles and visit. But, OK, if you really do need an excuse, here it is…
Ocelot will celebrate its third birthday on April 21. (So close to four-tweeeeeenty, but so far.) And they've come up with a neat little structure for the event: For $35, you get entrance to the party (which will feature live music), two drink tickets, a commemorative glass… AND A FOUR-PACK OF THIRD-ANNIVERSARY TRIPLE IPA. I'M KEEPING THIS SHIT ON CAPS LOCK. TURN MY HEADPHONES UP. NEW OCELOT TRIPLE IPA.
This triple IPA is called Stairway, it's 11%, and it's hopped with three Southern Hemisphere varietals: Vic Secret, Motueka, and Wai-iti. In addition to that beer, Ocelot will be pouring a number of new beers brewed for the occasion, including a new collab with Bluejacket and Mobius Records. Stay tuned for further details. Or don't and just trust they'll all be delicious. -Phil Runco
If the fact that there are a bunch of food trucks, unlimited tastings of craft beer, and music all coming together on a spring day at Nationals Stadium doesn't convince you that this is a good idea, probably no one wants you there anyway. -Trisha Brown
Wes Anderson Retrospective @ Smithsonian Warner Bros. Theater April 4 through 8
It's time to honor everybody's favorite indie film darling (or darjeeling yeah I did it), Wes Anderson! A man who keeps bringing us Owen Wilson, God love him. Beginning April 4 the Smithsonian is doing a Wes Anderson retrospective at Warner Bros. Theater. Dolphin kicking it off with Life Aquatic you'll be treated to five days of Wes Anderson films, even Bottle Rocket! Remember when we still kind of liked Gwyneth Paltrow? I do! And as always, thanks for keeping Bill Murray weird. -Jenn Tisdale
A Quiet Place in theaters April 6
I saw the trailer for A Quiet Place when I FINALLY got around to seeing Star Wars in theaters in February, and I feel majorly hype on it. For starters, yes to John Krasinski and Emily Blunt (married in real life) coming together to play a fictional couple on screen. Add the drama and suspense of their battle to survive against creatures who can only detect humans through noise, and I AM SOLD. Slash I am ready to be both riveted and baffled by how Krasinski and Blunt's characters manage to endure their inevitably life-threatening role as parents in the film, because if it were me in their fictional shoes, I'd have left the kids for dead from the start. (See also: I am not a parent and will probably never be a parent.) -Megan Burns
Chappaquiddick in theaters April 6
I'm super into any Kennedy-centric ripped from the headlines programming. I was all over The Kennedys mini series and even tolerated the disappointing Jackie because that doomed dynasty fascinates me. This story, about Ted Kennedy's fatal car accident in 1996 involving the death a young campaign worker Mary Jo Kopechne, is one that should have gotten the film treatment long ago. It's got sex and political intrigue and cover ups. It's directed by John Curran who also directed the infidelity drama We Don't Live Here Anymore, so he knows how to draw out the intensity and drama of a scene. Jason Clarke plays Ted and his resume is mostly filled with action dramas so I'm curious to see how he handles a more dialogue driven film. Kate Mara plays Mary Jo and I have no doubt she'll shine in this after her excellent performance another political drama — House of Cards. -Diana Metzger
I Feel Pretty in theaters April 20
While the premise of this film, a woman hits her head and believes she's turned gorgeous (even though she looks exactly the same to the rest of the world), feels more like a feel good early aughts romcom a la Shallow Hall or 13 Going on 30 than a good vehicle for Amy Schumer, I still have high hopes for this one. It's no surprise I'm getting those start of the Millennium vibes from this film because it's written and directed by the team behind another '00s favorite Never Been Kissed. If the premise seems thin, the cast is certainly not. It's chock full of some of the current great ladies of comedy such as Sasheer Zamata and Aidy Bryant. It also brings real life besties Michelle Williams and Busy Phillips on screen together for the first time since Dawson's Creek. No matter how middling the film may be, that is a gift. -Diana Metzger
Disobedience in theaters April 27
Oh my god I don't think I have ever been more excited for a movie to be released, you guys. Based on the book by Naomi Alderman, Rachel Weisz and Rachel McAdams are set to play star-crossed lovers within the conservative confines of a British Orthodox Jewish community. I mean, need I say more? Please let this be as good as I want it to be, and not a total Carol. Sincerely, Megan Burns.
BYT & RAMMYS BRUNCH PASSPORT CHALLENGE – Now through end of April
Attention D.C. Brunch lovers! The RAMMY Awards finalists were announced two weeks a go. This season we are again teaming up with RAMW to celebrate the finalists in ours/yours/DC's favorite meal category – BRUNCH – with RAMW & BYT's Brunch Passport Challenge! The two brunch categories (Casual Brunch of the Year & Upscale Brunch of the Year) are voted on by the public. VOTE HERE NOW. But… also eat your way through at least 4 the finalists to make an informed decision before you vote, then enter to win 2 tickets to the RAMMYS on June 10 ($650 value). WONDERING HOW TO ENTER? CLICK HERE.
KRANE feat. Slumberjack, Salamander @ Flash April 4
It's amazing to think that the dance scene in D.C. has evolved to a point where you're choosing between getting up early to dance at Daybreaker or staying up late for KRANE – on a Wednesday. Personally, I'd say go for gold and do both; just keep some Pedialyte and Advil next to your bed. Closed Sessions and Nü Androids are teaming up to bring KRANE to Flash as part of his Fallout Tour, in support of his latest record of the same name. His music blends atmospheric, ethereal highs with some nasty bass drops. All in all it walks the line between heady and visceral, and I'm excited to see how it translates to Flash's epic sound system. Early bird tickets are a great deal at $10, and it's worth grabbing one as an insurance policy – I've got a feeling this will sell out. -Jose Lopez-Sanchez
Lorde, Run The Jewels, Mitski @ Barclays Center April 4, The Anthem April 8
Kind of a strange bill to be honest, but I'm here for it – too often you'll go to a show and all three bands sound exactly the same, and this lineup is the antidote to that ennui. Mitski has been steadily climbing the indie rock ladder, putting together a lovely and heartfelt Tiny Desk and selling out mid-size clubs on the back of her sophomore album, Puberty 2. Run the Jewels are the rap equivalent of being stabbed in the chest with a needle full of adrenaline – even if Killer Mike got plaaaaaayed by the NRA this week. And Lorde is a prodigiously talented star who crafts pop songs with surprising depth and nuance. If you've got tickets, or a couple of hundred bucks to spare, this will be quite a lot of fun. -Jose Lopez-Sanchez
Khruangbin, The Mattson 2 @ Black Cat April 5, Music Hall of Williamsburg April 13 and 14, Lincoln Hall April 20

Purely instrumental music constantly teeters on the border of evocative and tirelessly impotent. Khruangbin, a trio out of Houston, is not only firmly in the former, but also serves as a reminder that instrumentals sometimes speak louder than words. The guitar riffs on "Maria También" paired with the layered interjection of drums and effervescent synths conjure emotion that's as unspoken as the song, while personal favorite "White Gloves" is the epitome of mood music that's better left internalized. Depending on the album—2015's The Universe Smiles Upon You or 2018's Con Todo El Mundo—you'll either be transported to the tropical trappings of Thai funk or to disparate layerings of funk, soul, and dub wrapped in Middle Eastern influences. Either way, this is the type of music that invites you to cozy up in your own feelings. -Ruben Gzirian
Hinds I Don't Run available April 6
Spain's Hinds are like barbecue sauce – they make pretty much everything better. I'm stoked that they've got their sophomore record, I Don't Run, coming out early this month, and that they'll be touring the new tunes at Brooklyn's Warsaw May 10th, DC's U Hall May 11th, Chicago's Lincoln Hall May 15th and everywhere in between. -Megan Burns
Mad Clown & San E @ Highline Ballroom April 6, Howard Theatre April 7, Park West April 29

Speaking of Closed Sessions, the D.C.-based community of artists and producers is exploring some new territory and venturing into the world of K-Pop and hip-hop (you can read more about BYT's affinity for the genre here). I've only checked out a couple of their tracks and have really enjoyed what I've heard; the fact that each of their songs tend to average over 10 million views on YouTube tells me this is definitely worth attending. -Jose-Lopez-Sanchez
RZA: Live from the 36th Chamber of Shaolin @ Warner Theater April 18
Without Lau Kar-Leung's classic 1978 kung fu film The 36th Chamber of Shaolin, there is arguably no RZA. And without RZA, there is no Wu Tang Clan. Let that sink in for a moment. RZA's tribute to the influential film will involve the type of megalomaniac behavior he's been accused of by former Wu Tang members: the entire film will be rescored from a catalogue of over 100 individually crafted and arranged instrumental tracks, beats, and effects. The whole thing sounds OCD-obsessive but again remember why: no movie, no Wu Tang Clan. RZA's stunning level of devotion to celebrate the film that inspired him should not be missed, and should remind you (in case you forget after a slew of lackluster Wu Tang albums) why RZA is one of the musical geniuses of our time. -Ruben Gzirian
The Garden, Tijuana Panthers, Cowgirl Cue @ DC9 April 19
When I think about what rock music is missing in 2018, I immediately think back to that moment in 2004 when I stumbled upon The Libertines' self-titled second album. Essentially a soundtrack to the out-of-control life of more-drugs-than-man Pete Doherty, the album blew my mind with its low-fi simplicity of abrasive guitar chords and blunt drum patterns. The Garden, and to a lesser extent Tijuana Panthers, hark back to that sort of musical identity; deep bass-driven songs paired with witty quirky lyrics cutting through raucous drums. If that wasn't enough, each band delivers its own interpretation of surf rock, at times paying respect to a sound more familiar to an edgy rendition of the Beach Boys. -Ruben Gzirian
Black Star, Dead Prez, Mad Squablz, Jay Berd @ The Anthem April 20
It's Black Star. Is there anything more I have to really say? I'm not exaggerating when I say that for as long as I've seriously listened to hip-hop the one constant question that has gone unanswered is "When is the Black Star album coming?" Their 2002 debut Mos Def & Talib Kweli Are Black Star should be in the dictionary under "classic," and the fact that they're touring at a time when Yasiin Bey (i.e. Mos Def) is retiring every other month makes this concert that much more special. The last time I saw Bey and Kweli performing together at the Kennedy Center on New Year's Day in 2017, the entire audience basked in an unspoken acknowledgement that this was something we probably wouldn't see again. The fact that we were wrong is not only a win for hip-hop fans, but all music fans. -Ruben Gzirian
Roy Wood$ @ Union Stage April 23 and 25, Irving Plaza April 30 and May 1

Drake's OVO Sound record label is a crowded place to be right now if you're an R&B act; DVSN, PARTYNEXTDOOR, and Majid Jordan all deliver chilled-out trappy versions, and that's not counting Drake's own singing aspirations or Toronto's current status as an R&B epicenter. At 21-years-old, Roy Wood$ already has three albums to his name, all of which suggest that despite existing in a crowded field of new-age crooners, the young singer has the ability to stand out as a unique talent. As part of OVO, the production resources at his disposal are damn-near unparalleled, and songs like "Say Less" lean heavy on minimal 808 drums to deliver an amorphous hazy platform from which Wood$ cascading voice can resuscitate deep-seeded angst. And that's really the main draw; Wood$ voice fluctuates with precision, switching with ease between vexatious emotional tones and silky air falsettos. Toronto is having a moment right now, and this young kid from Brampton, Ontatrio is riding it all the way. -Ruben Gzirian
Smokepurpp @ Fillmore Silver Spring April 24, Irving Plaza April 25, Patio Theater May 3

If you want to know the "value proposition" of Smokepurpp, look no further than his name; the dude literally named himself after his favorite non-music activity. The 20-year-old from South Florida, along with his close friend Lil Pump, is one of the loudest voices in a new age of hip hop where GG Allin is a creative inspiration and Jay-Z is a remnant of the past. Smokepurpp's music is unabashedly raw, living comfortably in the nonsensical and propelled by a cataclysmic sense of self. Each song is middle-finger to the norm, and is overlaid with manufactured static that's hard to ignore and even harder to not enjoy. Regardless of whether you agree or not, this is where a part of hip hop resides and Smokepurpp is one of its best ambassadors. -Ruben Gzirian
When I first saw the lineup for this year's Broccoli Fest, I thought I was being scammed (shoutout Fyre Fest and Ja Rule). Migos, Miguel, Cardi B, Daniel Caesar, H.E.R., Nipsey Hussle, and Rich the Kid all one ticket and all in one day is insane. Why you ask? Ok welllll…Migos is probably the biggest hip-hop group/entity on the planet; Miguel's 2017 War & Leisure is more proof that this man is incapable of releasing a bad album; Cardi B made people forget who Nicki Minaj was and set records reserved for people like Lauryn Hill; Daniel Caesar's 2017 Freudian is one of the best R&B albums in recent memory; H.E.R. is an immensely talented R&B singer who'll soon be on everyone's top 10 lists; Nipsey Hussle's long-awaited debut Victory Lap delivered on years of mixtape promise, and is a shining example of the renaissance of west coast hip-hop; and Rich the Kid is about to release a hotly-anticipated album that will probably be the only thing you'll hear on the streets for weeks to come. All of that in one day at RFK. -Ruben Gzirian
BYT Presents: 2001: A Space Party – Yuri's Night @ National Air and Space Museum April 7
Join us for an exclusive tourist-free, all-access, party-time takeover of the most popular museum in the world! Music by Washed Out (DJ Set), DDM, Life on Planets and DJ Mane Squeeze, open bar, silent disco, a special preview of the The Barmecide Feast exhibitions and so much more. This one is sell fast, grab yours today. More details and tickets here.
Washington Nationals Home Opener April 5

Remember when the Nats lost in the playoffs to the Cubs? I do. I remember the 2017 Chicago Cubs beat the 2017 Washington Nationals in the playoffs. It's 2018. It's likely the 2018 Chicago Cubs will face the 2018 Washington Nationals in the playoffs. I will be rooting against the Nats. I do think the Nats have a much better chance this year. As a non-Nats fan, I'm fearful of this team for not just this year. I'm not one of the many on the this-year-or-bust bandwagon. You guys have the best pitcher in baseball and a stacked lineup. Yes, it'll probably be Bryce Harpers last year playing for Washington, but baseball is not basketball, one player can not determine a playoff series. I know this because the Chicago Cubs beat the Washington Nationals. You guys may have had the best player in baseball and the best pitcher in baseball, but the Cubs won. Remember that? Remember when the Cubs won? -Brandon Wetherbee
Wyatt Cenac's Problem Areas premieres April 13
The latest entry in The Daily Show political comedy diaspora is Wyatt Cenac's Problem Areas, a new HBO series which follows Cenac around the country, as he seeks to find "questionable solutions to unquestionable problems," both large and small. From the petty and personal to the systemic and injust, Wyatt's gonna try to make things better. -Matt Byrne
Wentworth season 6 premiers April 20
I have been pushing this Australian show on you guys for years, touting it as a better OITNB, because it is. The entire first five seasons are currently available to stream on Netflix, and you should DO IT! But I have already seen all of the episodes, which leaves me anxiously awaiting a new round of having to hack the planet to watch the sixth season illegally. That is how good this show is. OITNB looks like daycare by comparison. If you're not on board yet, prepare to be enthralled by plenty of gang violence, mind games, arson, elaborate escape plans, sex 'n more. I repeat – IT IS SO GOOD. -Megan Burns
Westworld season 2 begins April 22
Here it comes folks: The make-it-or-break-it moment for Westworld.
Season 1 of HBO's oh so prestige-y adaptation of Michael Crichton's 1973 movie about too-smart theme park robots was … well, you saw it, right? It was sparkly and pretty and felt like it had money to burn. But it was held together by chewing gum and scotch tape. As many of its hours ended with "Wait, what?" as they did with "Oh, wow!" A luminous Thandie Newton and player-piano covers of Radiohead can only get us but so far. If you've already slept with Cylons, battled SkyNet, and taken down the Dharma Initiative, the debut episodes only had but so much they could teach you. And yet — the power of that season 2 trailer, the best "preview" to air during this year's Super Bowl, is tough to deny. Whisper to us, Evan Rachel Wood! Whisper that vaguely philosophical gobbledygook! As Westworld prepares to run with the bulls, this year will either be the one the show coheres around a sustainable whole … or officially spins out into self-sustaining mythology nonsense. It'll be exciting to see which one happens. Now. Hit me with dat Radiohead one more time… -Tristan Lejeune
Potted Potter @ Shakespeare Theater April 3 through 22
They said it couldn't be done, all 7 Harry Potter books in 70 minutes? THAT'S MADNESS. Not only is it possible it's Potterble (not a word). And you don't have to be a mega Harry Potter fan to appreciate the show though it helps to be a magic-loving dragon-appreciating weirdo like me. – Jenn Tisdale
SHIFT Festival @ Kennedy Center April 9 through 15
In its second year the SHIFT Festival brings 3 orchestras from around the country to perform at the Kennedy Center. Each orchestra gives you a little taste of what it's like to live in those cities. This year you'll be able to take a "trip" to Fort Worth, TX, Indianapolis, IN, and Albany, NY. This is also important because I think people tend to incorrectly assume that orchestra music is only appreciated in certain areas of the world. Beyond those performances at the Kennedy Center there are also pop-up concerts throughout the city (including the zoo!). It's really going to be an enlightening, fun experience. I'm really looking forward to it. –Jenn Tisdale
Feature photo by Lukas Blazek on Unsplash