Weekly Food News Round Up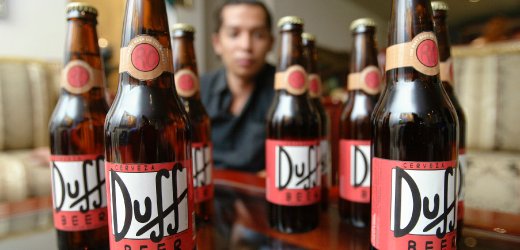 ALL THE DC NEWS THAT IS FIT TO EAT (and drink).
Have tips? Send them to [email protected]
THIS WEEK ON BYT FOOD:
Taylor Charles Steak & Ice, the new cheesesteak operation from the team behind Taylor Gourmet, opens today on H Street. We've got photos and a review right over here…
A&D opens in Shaw with drinks and interesting bar snacks by the teams of SUNdeVICH and Seasonal Pantry. We are very optimistic.
Hula Girl Truck offers up mobile Hawaiian cuisine that's good enough for congressmen.
The Dunes hosted a winter chili cook-off — and we've got the winning recipe.
Mad Monos opens up with eco-friendly, globally-influenced dumplings — and also tater tots because tater tots.
OTHER FOOD NEWS & EVENT BITES:
Astro Doughnuts & Fried Chicken has a pop-up planned for December 20 and 21 at Chinatown Coffee.
D.C. is getting another beer brewery.
Serbian Ivan Iricanin, who is a partner with renowned chef/restaurateur Richard Sandoval in Masa 14 and El Centro D.F. on 14th Street, announced the January opening of his new Balkan concept restaurant, Ambar, which will be located in the Barracks Row neighborhood of Capitol Hill SE.
Could a Douglas Development project be the end of Passenger and their brand-new spin-off Hogo?
Bibiana Osteria-Enoteca, located at 1100 New York Avenue, NW, 20005, is pleased to host a very special "Winter Black Truffle Dinner" on Saturday, December 29th. Priced at $60 per person, Executive Chef Nicholas Stefanelli has crafted a three-course tasting menu showcasing truffles, which will be available throughout the entire restaurant all evening. Bibiana will replace their traditional a la carte dinner menu for this one exclusive night of truffles. Guests begin with truffle foccica and then select an antipasti and pasta, showcasing premier winter black truffles, finishing the meal with a choice of three desserts, created by Pastry Chef Jemil Gadea.
Holiday parties not quite enough for you this month? How about some booze-inspired beauty and fragrance products?
Tennis star Novak Djokovic buys up world's supply of donkey cheese
There's a Duff Beer court battle in Germany
Restaurant gets revenge on Yelpers by playing audio of reviews in bathrooms
Amanda Cohen, chef of New York City's Dirt Candy, has some advice on how to become a chef: "Don't."
Study Reveals Rampant Fish Fraud In Major City