Previously in Weekly Food News Round Up
Weekly Food News Round-Up
'TIS THE SEASON: THE first ever BYT FALL FOOD GUIDE IS UP! We've got: the best fall punch, seasonal beers to fall for, the best desserts, lunches and cheese in town and more. READ IT AND GET HUNGRY.
Now, EAT IT ALL UP:
We learned this week that Michel Richard (of Central, Citronelle etc. fame) plans to open a meatball shop, likely in Penn Quarter. Menu choices–reportedly all under $10– will include traditional, lamb, crab, fried chicken and vegetarian meatballs with a variety of sauces and ginder, pasta or salad presentations.
(Photo by EaterDC)
Mellow Mushroom also opened this week in Adams Morgan. The Atlanta-based pizza chain with a carnival-esque theme features an extensive pizza, salad and hoagies-heavy menu, with an extensive tap and bars on each of the three floors. we're also looking forward to the enclosed penthouse and open rooftop deck upstairs.
FREEBIE ALERT: Dunkin' Donuts (recently) opened at 14th and U Streets NW and they're giving away free medium-sized coffees to celebrate. Valid until October 30.
Hump Day can now be celebrated at ZenTan, with their special Wednesday-only tasting menu created by Chef Susur Lee. The five course tasting will run you $85 per person and include dishes like short ribs with bok choy.
Bread Furst, a retail bakery by the team behind Marvelous Market and Breadline, is coming to North Dupont in February. The retail bakery, which will be located at 1825 Connecticut Ave. NW, will offer freshly baked baguettes, pastry, crossants, brioche, doghnuts and muffins, as well as breakfast and lunch service. More from HuffPo.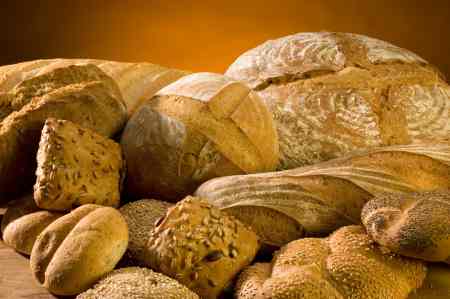 Prince of Petworth checked in with Banana Leaves after their devastating fire back in May and learned that they plan to re-open within two months. Thank goodness.
DC-based deal site LivingSocial has launched an invitation-only service called LivingSocial Gourmet, which will feature "unique gastronomic offerings" for hungry Washingtonians. So far, DC is the test city for LivingSocial Gourmet, so sign up here if you can bear another daily deal email in your inbox.
Young&Hungry reported on the food at #OccupyDC, where "[they] keep it pretty much vegetarian—vegan, if [they] can."
City Eats compiled a guide to DC's off-menu delights. Guess Bourbon Steak's pork cupcake and Bibiana's osso bucco aren't just for those in the know any more.
Thought food trucks were passe? Not so. Well, not yet. Glover Park taco shop Surfside debuted it's new tuck this week. Follow them @surfsidetruckdc.
SAVE ROOM FOR THIS
It's DC WINE WEEK! There are events all over the city every night, so check out the full schedule. Our best bets are: "Chocolate, Cupcakes & Wine" at Co Co Sala on Friday; "Wine Boot Camp" at the Georgetown Waterfront Park on Saturday; and the official closing party, "The Wine Down" at One Lounge on Saturday night.
Don't forget about Wine Riot, a non-pretentious wine tasting event created with the 21-35 year old set in mind, this weekend. After staging 3 ridiculously successful Wine Riot events in Boston, the founders of the event decided to take the event on it's first nationwide tour this year, with DC as it's concluding stop, just in time to wrap up DC Wine Week. Wine Riot which will stage Friday, October 21 from 7-11pm and Saturday, October 22 from 1-5pm and 7-11pm allows guest to try over 250 wines and get educated all while enjoying music, food, photo booths and more.
Check out "State of the Brewnion" this Thursday, October 20 at Bier Barron, where experts will discuss DC's burgeoning craft beer culture, home brewing, local beer menus and where to find the good stuff.
Starting this Friday, WATERSHED is hosting Friday Suppers. Come for happy hour, beginning at 5:00 pm in the lounge, and stay for supper. Friday Suppers are $75 all inclusive, and reservations can be made by calling 202.534.1350 or by visiting Open Table. THEMES INCLUDE: Fish Fry on October 21, Oyster Roast on November 18 and a Goose Roast on December 16
Grey DC is back. Swing by the market this Saturday October 22, at 1365 Kennedy Street (the corner of 14th and Kennedy) from 3 to 7 PM. Sign up and more info here.
To celebrate national CHEESE MONTH Ripple will host a cheese class on Sunday, October 23, 2011 from 3:30 – 5:00 PM. Priced at $40 per person, not including tax and gratuity, the class will cover a range of cheese-related topics including putting together a cheese plate and making fresh cheese.
YUMMY LINKAGE
(Photo by Photo by Holly Bailey)
(Photo by Photo by BizJournals/ Marcus R. Donner)