This Friday, May 10th, we are taking over National Geographic with an all-access, open bar, after hours takeover celebrating their new Queens of Egypt exhibition! Buy your tickets now! 
To get everyone in the mood for Friday's party we've put together a special edition of the Brightest Young Things Office Mix. We have a pretty incredible all female lineup of DJ's guaranteed to keep the party going all night long, but one of the real highlights will be a live drum and DJ set from percussive feminist and musician Madame Gandhi (check out our interview with her here).
Click HERE to listen to the full playlist, but we've outlined a FEW HIGHLIGHTS below.
"Bad Habits" by Madame Gandhi
Starting things off with our headliner, Bad Habits is a pretty great example of her percussive talents. Listen to the whole thing but the drums at 2:30 are particularly cool (and get stoked to hear this LIVE)!
"Old Love / New Love" by Twin Shadow
I recently re-discovered this song after spending way too may hours playing GTA V in like 2013/ 2014 (it was on the Radio Mirror Park station). It's a great tune to get them party vibes started.
"Tempo" by Lizzo 
Speaking of queens, ours currently is Lizzo (and by currently we mean like the past year and a half).
"Oasis" by The Him ft. Sorana [ Kyco & Barkley Remix]
So they're technically talking about Oasis the band… But we have a special oasis (not the band) surprise for partygoers. You'll have to buy tickets to find out what it is!
"Gravity" by Aly and Fila
Nope this isn't a leftover from our Air and Space takeover a few weeks ago, we couldn't put together an Egyptian party playlist without Egyptian trance artists Aly and Fila. If you're intro trance, their radio show Future Sound of Egypt is worth a listen.
"Do You Think About Me" by Captain Cuts
You might have caught on if you check out the Spotify playlist, but to clarify, a few of the BYTers watched Someone Great on Netflix and are now doing nothing but listening to the soundtrack. An added bonus is that Someone Great is very on theme with our female empowerment / women run the world party. Also unrelated, but I keep reading this name as Captain Oats and keep thinking of Seth from the OC.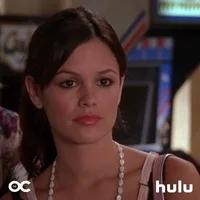 "Top Knot Turn Up" by Madame Gandhi
Not only is this song super bass-y and fun, but the lyrics will make your jaw drop and you'll immediately copy and paste them into the group chat. "This ain't no time to come flirt with me / Pipelines and drills are destroying the earth you see / I cannot stand all the constant misogyny / Tie my hair back so there ain't nothin stoppin' me". (lyrics via Genius)

"We Control The Sunlight" by Aly and Fila
Our National Geographic after hours is a campus wide takeover, which means it is truly rain or shine. No matter what the party will go on! That being said, sunlight control would save us a bunch on tent rentals.
"The Future is Female" by Madame Gandhi
(And the past) in case you had any doubt. Join us in traveling back in time and celebrating Egypt's mighty queens on Friday.
Ready for an action packed adventure to kick off Mummy's day weekend? Grab tickets here.