#UnitedOutside content is produced in collaboration with our friends at REI
VOTE!

Today is the DAY! Go outside and find your way to your polling place to make your vote count! Here's where to vote in D.C., Maryland, and Virginia. Run to your polling place if you feel like your heart won't be pumping fast enough tonight as the results roll in.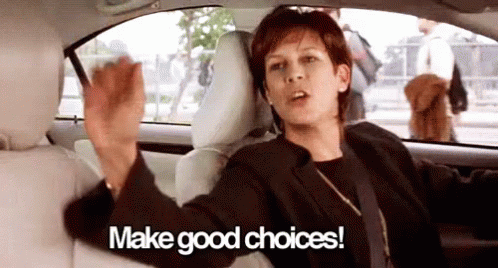 Bike Maintenance Level 2 @ REI Wunder Garten

Learn to better maintain your bike just in time for the upcoming rough months of winter for free! REI team members will demonstrate methods for replacing chains and brake pads and keeping proper cable tension in your bike. This is a level 2 class so you should probably have some bike maintenance knowledge or else you'll feel pretty lost.
FRESHFARM Farmers Market Near The White House

The White House will soon be someone else's home but for now, go buy your vegetables from near Obama's house while the weather is still pleasant. They also serve hot food like dumplings, tamales and sandwiches so you can eat your lunch in the nice November air that somehow still hits 70. Go for the produce, stay for the dumplings.
Ice Rink Opening at Tysons Corner

The Holiday Season is officially here once the ice skating starts. Be among the first people to wipe out on Tysons Corner's freshly frozen ice rink. You'll probably have to fight some children for space, but that shouldn't stop you.
DC Bike Party Ride to Catharsis on the Mall
Start the night off with a bike ride leaving Dupont Circle at 7 p.m. before heading to the Mall for a cathartic Temple Burn hosted by Catharsis on the Mall. It's definitely a twist ending for a classic bike ride.
Glen's Garden Market's Chicken Crawl
Start prepping your holiday bod with Glen's Garden Market's take on the Turkey Trot. In true festive fashion, half way through the run you stop for a tasting of three local craft beers before carrying on the rest of the way back to Dupont where more beer waits to greet you. Half of the $10 ticket price goes to Martha's Table which is an organization that fights hunger, so by running and drinking beer you're really getting into the giving spirit.
Go forth into nature!