The BYT Weekly Mini Movie Guide: Now Playing In DC
We review films. You see films. You need to know where to see those films. You may want to know what we thought of those films. Here's where you can read what we thought of the film you're about the see. Click on the film links to read THE FULL BYT REVIEWS.
Call Me By Your Name – Now playing in D.C.
The subtle build of anticipation makes the coming of age romance Call Me By Your Name so irresistibly delicious. Whether it be the fruit in the orchards in this film, ripening until ready to be picked and savored, or the tender romance between two men of disparate ages, the buzz for this film has grown over the past several months. It's been ten years since the novel by the same name by André Aciman was published, and over that time, it's become a beloved coming of age story, especially within the gay community. This movie itself was as hotly anticipated as the romance within the plot of the film. Both deliver, with fulfilling results. -Diana Metzger
Coco – along with Inside Out, Pixar's best original property since Up – is unique enough, but also relies on the films of Pixar past to reignite that passion. Considering Coco is largely a film about remembering the past and paying homage to those that came before, this could've come off as a bug, but instead works as a feature. -Ross Bonaime
Daddy's Home 2 – Now playing in D.C.
Daddy's Home had one joke: it is pathetic when a man shows emotion. Beyond that, the first Daddy's Home was about as generic, lifeless, and mediocre as possible, even finding a way to making Hannibal Buress generally unfunny. You have to actually try to be that bad. But Daddy's Home 2 ups the ante, taking the worst tendencies of the original, cranking them even higher, and making them the focal point. Daddy's Home 2 isn't just a terrible comedy, it belittles the intelligence of its audience with its choices. -Ross Bonaime
Darkest Hour – Now playing in D.C.
It's an interesting move in 2017 to make a movie in which a narcissistic, anti-establishment politician is the hero. Even more so when that politician peddles propaganda, eschews peace and diplomacy, and touts himself as a representative of the common subway riders – despite having been born into the wealthy upper class of society. Given that the last year has been like, one can't help but think of Donald Trump while watching Darkest Hour, the new film centered on the first three weeks of Winston Churchill's incomparable career as Prime Minister of the United Kingdom. But in hinting at some of the superficial similarities of the two, the core differences are thrown into sharp relief. -Trisha Brown
The Disaster Artist – Now playing in D.C.
The Disaster Artist – which chronicles the making of The Room – doesn't attempt to reconsider The Room as an unheralded masterpiece, or Wiseau as the Ed Wood of a new generation. Instead The Disaster Artist smartly tells a story of ambition and dedication, and the joy that viewing a film like The Room can give. The unexpected success of The Room and Wiseau's rise to popularity through his film is far more fascinating than anything Wiseau could've written, and The Disaster Artist taps into the beauty of what The Room actually mean to its audiences. -Ross Bonaime
Read our feature about working with Wiseau, "Escaping (The) Room"
The Divine Order – Now playing in D.C.
Perhaps an unintentional consequence of Switzerland's longstanding neutral status is a sense of isolation. While the rest of Europe and the West modernize, becoming more tolerant and liberal, Switzerland moves at its own pace. That is one anxiety behind The Divine Order, a Swiss drama about their suffragette movement. Many women received the right to vote in the early twentieth century, but Swiss women still could not vote even in the 1970s. Director Petra Biondina Volpe's film is conventional, even safe, yet there is raw power in the injustice it unearths. -Alan Zilberman
Ferdinand – Now playing in D.C.
As an adult, I hope for a couple things when I see a movie meant for children: the story makes me nostalgic for my own childhood, there is a bit of adult humor that go over the kids' heads, and I could imagine the movie not driving me crazy in multiple viewings. Unfortunately, Ferdinand dashed any of those hopes, like a bull in a china shop. Get ready for more bull puns, folks, because that's really what will get me through writing a negative review of a movie I truly wanted to enjoy. -Diana Metzger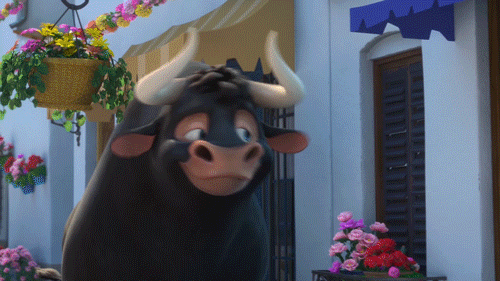 The Florida Project – Now playing in D.C.
Broadly, The Florida Project is an observation of working poverty just outside "the happiest place on Earth" – Disney World. But what resonates about the story is that it's told primarily through the view of Moonee, a six-year-old who is both weary and innocent enough to thrill in hearing the choppy sound of her own voice through an electric fan. -Trisha Brown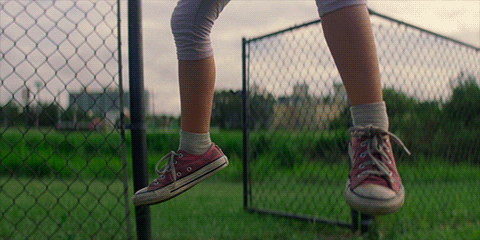 Justice League – Now playing in D.C.
The differences in the way Patty Jenkins filmed Wonder Woman and the ways Snyder/Whedon made Justice League are astonishing, but they're likely to get lost in the generally mediocre quality of Justice League. It's easy to ignore sexism when there's so much other stuff to latch on to. But if the last month or two has taught us anything, it's that misogyny has become so pervasive in Hollywood that its easily overlooked, and that's a big part of the problem. Don't let the reasons that Justice League is bad distract you from the reasons that it's toxic. -Trisha Brown
The Killing of a Sacred Deer – Now playing in D.C.
For any other filmmaker, The Killing of a Sacred Deer would be a disturbingly humorous revenge tale of sorts, but in the context of Yorgos Lanthimos' filmography, his latest film is almost quaint, and easily his most conventional film by far. He assuredly still has the dark, haunting edge to his work, but the heart is laid bare in a way that he's avoided in the past. -Ross Bonaime
Lady Bird – Now playing in D.C.
Lady Bird captures the feelings of high school – exhilaration and queasiness chief among them – better than any other film in years. Still, it is so much more than a typical coming of age story: writer and director Greta Gerwig, making her solo directing debut, looks at her characters warmly, with ample psychological and anthropological depth. -Alan Zilberman
Loving Vincent – Now playing in D.C.
In order to bring the art of Vincent Van Gogh to life for the film Loving Vincent, directors Dorota Kobiela and Hugh Welchman commissioned over a hundred painters to create more than 60,000 oil paintings. Because of the painstaking care and love for the artist's work, Loving Vincent took over seven years to create, an outstanding achievement that turns some of Van Gogh's 800 paintings from his ten year career into an animated take of his last moments. Despite the remarkable work that goes into bringing Loving Vincent to screen, it's the story that isn't worth the paint used to tell it. -Ross Bonaime
Murder on the Orient Express – Now playing in D.C.
For nearly thirty years, Kenneth Branagh's filmography has struck a balance between high culture and populist entertainment. His Shakespeare adaptations like Henry V and Othello were sincere attempts to bring the Bard to a wider audience, while cult hits like Dead Again were terrific Hollywood baubles. His latest film, an adaptation of Agatha Christie's Murder on the Orient Express, continues in that tradition. It is explicitly NOT for longtime fans of Christie, her beloved Belgian detective Hercule Poirot, or the 1974 Sidney Lumet adaptation. Branagh accomplishes something tricky: his film stands on its own – mixing a hammy, old-fashioned procedural with modern direction and effects – but longtime fans of Christie or Lumet may enjoy how this version compares and contrast with previous ones. -Alan Zilberman
The Other Side of Hope – Now playing in D.C.
There is a very thin line that separates the somber, droll, deadpan humor of writer/director Aki Kaurismäki and just plain boredom. It's this grey area that Kaurismäki's characters tend to find themselves in, even when characters are going after their dreams, or attempting to flee their war-torn country which could mean life or death. With his latest film, The Other Side of Hope, Kaurismäki leans into the mundane within the world he creates, rather than utilizing this humdrum lifestyle to some affective ends. -Ross Bonaime
The Shape of Water – Now playing in D.C.
No one does creatures quite like Guillermo del Toro. In films like Hellboy and Pan's Labyrinth, del Toro created monsters deserving of our empathy, while maintaining their otherworldly feeling. Most movie monsters are either cute, or grotesque. Del Toro aims for something more ambitious than that, forcing us to deal with our prejudice along the way. The Shape of Water represents the culmination of del Toro's work. It is not just a monster movie: it is a provocative alchemy of a fairy tale and Cold War noir, going further than most films in the genre dare, so its sincere emotional beats are well-earned. -Alan Zilberman
Star Wars: The Last Jedi – Now playing in D.C.
Gadgets and props define so much of the Star Wars galaxy. Longtime fans cannot think of Vader without his helmet, Luke without his lightsaber, or Han without his vest. Rian Johnson, the writer and director of Star Wars: The Last Jedi, is keenly aware of what these objects represent. How he uses them – he venerates some, while disregarding others – serves as a statement of purpose. Unlike The Force Awakens, a fun film that relied on the original trilogy, The Last Jedi wants to tell a new kind of story. This is a deliberate shift away from the soap opera surrounding the Skywalker family, and instead has a grander canvas, with more ambitious themes. It is unclear how this film will rank among others in the franchise, but for now The Last Jedi's wildly succeeds as entertainment, and being arguably the darkest Star Wars film yet. -Alan Zilberman
Thor: Ragnarok – Now playing in D.C.
The best part in the original Thor film is a throwaway line of comedy. Thor drinks a cup of coffee, exclaims he wants another, then smashes the cup like a viking out of water. The film was Shakespearean in scope, and not just because Kenneth Branagh directed it: it was about the Bard's constant themes of betrayal, family, leadership, and responsibility. Still, the movie's biggest laugh was the best indication of where the films would go: Chris Hemsworth revealed himself as a gifted comic actor, and now the franchise reflect those sensibilities. Thor: Ragnarok is the closest the Marvel Cinematic Universe has gotten to a full-on comedy, but even with Taika Waititi directing, it cannot overcome the problems facing this franchise – problems that have only more glaring as it continues. -Alan Zilberman
Three Billboards Outside Ebbing, Missouri – Now playing in D.C.
Three Billboards Outside Ebbing, Missouri is outrageous, and about outrage. All its characters are angry to the core, but none more than Mildred, writer/director Martin McDonagh's fierce, committed protagonist. Like many of his previous films and plays, McDonagh creates a sense of community, so the stakes of omnipresent anger are higher than a typical black comedy. No one can simply run away, and no one is willing to back down. There is a deeper purpose here – McDonagh unearths the failures of the American justice system – except he pulls back just when his satirical knife should plunge deeper. For a film where a grown woman thinks nothing of kicking a teenage girl in her genital area, it is strange how McDonagh ultimately loses his nerve. -Alan Zillberman
Tom of Finland – Now playing in D.C.
This year has been an extraordinarily great for queer cinema, with Call Me By Your Name, God's Own Country, and BPM standing as some of the year's most acclaimed films. What makes these films so great is they give a glimpse into the gay experience through fleshed out characters and touching stories, making any political issues secondary to the character's experience. Tom of Finland however does the exact opposite, putting the struggle of the gay artist Touko Laaksonen (aka the eponymous Tom of Finland) at the forefront of this flaccid biopic, rather than letting his troubled rise to stardom focus on these issues in a more natural way. -Ross Bonaime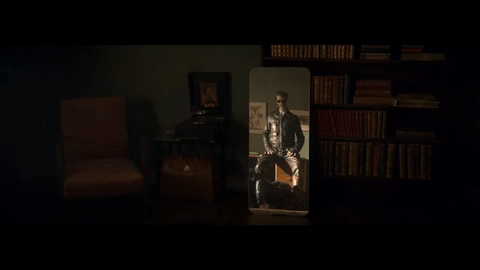 Wonder looks as if it was made by a committee to manipulate its audience into crying as much as possible. As if casting Jacob Tremblay wasn't enough, his character of Auggie has facial deformities that makes his eyes look like actual tears, while his father – played by Owen Wilson – feels straight out of Marley & Me, complete with lovable dog. Wonder should be a saccharine, pandering film that tries at every turn to leave its audience in tears – and at times it comes dangerously close to being just this – but Wonder instead becomes a inspiring and sincere film about kindness and caring for others that transcends the usual YA adaption trappings. -Ross Bonaime