The BYT Weekly Mini Movie Guide: Now Playing In DC
We review films. You see films. You need to know where to see those films. You may want to know what we thought of those films. Here's where you can read what we thought of the film you're about the see. Click on the film links to read THE FULL BYT REVIEWS.
Atomic Blonde – Now playing in D.C.
Atomic Blonde works in the moments that play to Leitch's well-known strengths: gorgeously shot action that is as surprising as it is brutal. Unfortunately, Atomic Blonde is best when its story is on the back-burner, allowing Theron and Leitch to take the reins and go wild. Atomic Blonde could've used a bit more refining in its substance to match the bravura style this film has in spades. -Ross Bonaime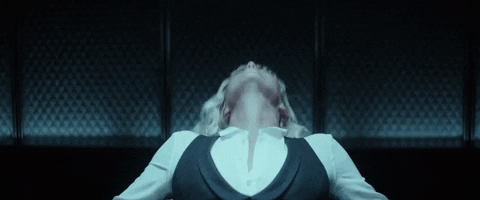 Baby Driver – Now playing in D.C.
Baby Driver is the film that Edgar Wright's entire career has been building towards. Based on an idea he had almost a decade before Shaun of the Dead, then slightly realized in Mint Royale's "Blue Song" video, Baby Driver is an embrace of Wright's strengths: great music cues, perfect editing, and a loving admiration for the films that came before him. Yet it's one of Wright's usual strengths that is noticeably absent from Baby Driver: his ability to sneak deeper issues into his multilayered stories. Wright made Shaun of the Dead just as much about arrested development and fractured relationships as it was about zombies. Scott Pilgrim vs. the World was deceptively about the fight for self-respect, and The World's End was one big quest to fight alcoholism. While Baby Driver is impeccably created and one of the most enjoyable films of the year, compared to his other films, it is missing that element that made Wright one of the most exciting directors of the 2000s so far. -Ross Bonaime
The Big Sick – Now playing in D.C.
The Big Sick is a film defined by its specificity. In all its characters and sub-plots, screenwriters Kumail Nanjiani and Emily Gordon zero in on a unique experience, and yet the emotions that guide this experience are universal. Of course, this film is also a true story, with Nanjiani and Gordon basing the plot on their unconventional courtship. They find humor in awkward, sometimes intense situations, and yet The Big Sick is not a film that distinctly veers between comedy and drama. Jokes are weaved throughout the story, so part of its delight is laughing in a moment where the expected payoff is the exact opposite. I knew The Big Sick would be funny. I did not expect to hear the best 9/11 joke I've ever heard, in an gut-bustingly inappropriate moment. -Alan Zilberman
Cars 3 doesn't make the series transcend to the greatness of Pixar's best, but it is a shockingly solid film considered what came before it. Cars 3 takes the best spare parts from the first two and for the first time, attempts the Pixar level of quality that made the brand so great in the first place. With Cars 3, the Cars universe remains welcome and charming, a slight franchise that reaches for more and ends up creating the best film in the series. -Ross Bonaime
Columbus – Now playing in D.C.
Kogonada uses every tool in the filmmaker's toolbox to put it together, and he does an exceptional job. At times, it felt a little over the top – I found the scene in the mirror distracting, for example – but Columbus is a good reminder of what makes film unique, and it's an example of what can happen when someone pushes the medium to its fullest potential. -Trisha Brown
The Dark Tower – Now playing in D.C.
The Dark Tower's true error is that when you grill this story down to its bare essence with room for little else, it becomes a bland, unimaginative disaster that negates what made audiences interested by the story in the first place. -Ross Bonaime
Despicable Me 3 – Now playing in D.C.
Despite its massive worldwide success, Despicable Me has been a franchise desperate to find balance after its initial film. Despicable Me 2 disregarded the "family is what you make it" message of the original, and Minions decided to just give the damn kids what they want: more unintelligible yellow creatures obsessed with bananas. With the fourth film in what should be marketed as the "Minioniverse," Despicable Me 3 tries to push itself further that before and give plots to all its various characters, while by the end providing a film with even less substance than a Minion banana. -Ross Bonaime
The hallway of the Algiers Motel in Detroit, Michigan may become an infamous movie set, like The Overlook Hotel or Hannibal Lecter's prison cell. The key difference is that the Algiers Motel is not fiction, and neither is the horror that unfolded there. Detroit, Kathryn Bigelow's first film since Zero Dark Thirty, creates a feeling of unsparing dread and sustains it for what feels like a lifetime. Working again with screenwriter Mark Boal, the script offers a macro-scale approach to the key figures of the motel massacre. Race, inequality, and miscommunication are the key factors at play: Bigelow's coiled direction lets us to see all the missteps that led to that hellish, miserable hallway. There are no apologies for what happened, on either side of the camera, yet clear-eyed understanding is little solace in the face of of profound, soul-wrenching anger. -Alan Zilberman
What if I told you that Christopher Nolan has released a film that is neither ripe with plot issues, nor an epic? Behold, his newest, Dunkirk, a WWII thriller/drama focused on the British military evacuation of soldiers from the shores of a French city in 1940. It also features Harry Styles, who is still only 23-years-old, somehow. -Vesper Arnett
Girls Trip – Now playing in D.C.
It is hard to discuss Girls Trip from a qualitative perspective. I mean, objectively speaking, this isn't a good film. It is lazily directed (by a man). It is filled with the kind of stereotypes that reek of early-2000s Sex & The City tropes. It is overflowing with some of the most blatant product and sponsorship placement (in fact, I feel a more interesting article would be something exploring the mechanics between ESSENCE Festival, all its sponsors, and Hollywood). Worst of all, it is crude to a point where it is not about lady empowerment (and trust me, I am all about sophmoric humor in movies, as evidenced by my eternal devotion to everything from the original Bachelor Party movie to White Chicks). It is all actually kind of degrading. Especially considering the luminous, funny, talented cast, that definitely deserves better. -Svetlana Legetic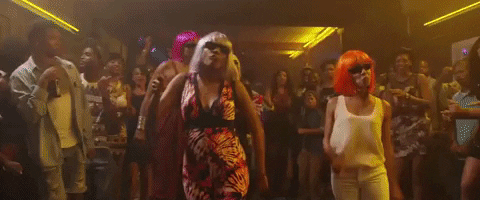 Good Time – Now playing in D.C.
Good Time is a dour, nihilistic slog. Directors Josh and Benny Safdie follow an inventive bank robber on an all-night crime spree, with all the curiosity of a Bumfights video. Their style is unique, with harsh colors and unflattering close-ups. Interiors and production values are incidental, since they plunge into the inner lives of characters who are pure id. No one in this film could tell you anything about their futures, or what matters in their lives. That is not necessarily a bad thing, and there are indeed great films about wild, impulsive criminals. The difference is that those aspire for significance, instead of provocation for its own sake. -Alan Zilberman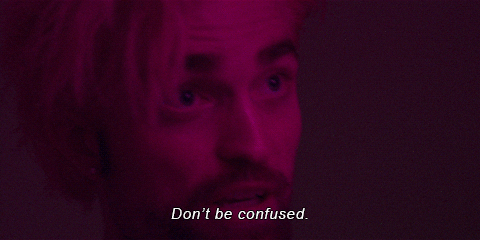 Guardians of the Galaxy Vol. 2 – Now playing in D.C.
Let's just start with the first thing: Baby Groot is adorable and I don't care what anyone else says. I fully expect to see him everywhere, a la Frozen, but I don't work in retail anymore or have children, so for me it is *great*. The second thing is that Guardians 2 is, thankfully, Good Enough. It has a story that is both self-contained to the Guardians Universe, and also sets itself up as a part of the Marvel Cinematic Universe (MCU). It is a film that revels in joy, with awesome action scenes, and a story that gives all of the characters their shine. It also deals with some heavy issues, ranging from child abuse to the meaning of the universe itself. -Vesper Arnett
The Hitman's Bodyguard – Now playing in D.C.
If you're looking for a movie that is mindless but is full of familiar faces, this is it. It's not as violent as Reynolds' Deadpool, but much of it has a similar feel, especially as Reynolds' character becomes more and more jaded. If you like Jackson, you'll enjoy this, but don't expect much. -Vesper Arnett
Landline – Now playing in D.C.
Given that Landline is so firmly grounded in the 1990s – so firmly that there are Blockbuster, DustBuster, and skipping CD references – it's sort of a nice coincidence that the film reminded me of a plotline on a 1998 episode of the television show Friends. In the episode, "The One Where Phoebe Hates PBS," Phoebe and Joey have an ongoing argument about whether there is such a thing as a selfless good deed. The way Joey keeps turning the positive feelings of a kind act into its own self-interested reward was, to me, reminiscent of the way Landline explores relationships and what people put into and get out of them. Landline isn't a perfect movie, but it's a more interesting examination of the way we invest connections we have than just about anything you'll see in theaters this season. -Trisha Brown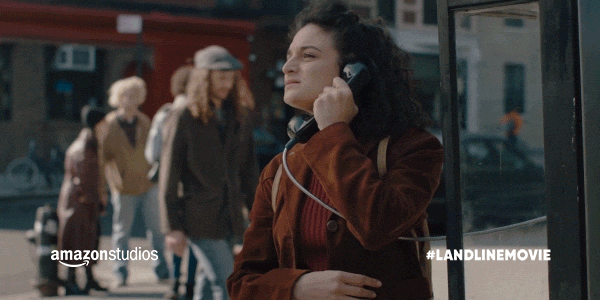 The Little Hours – Now playing in D.C.
In the pull quotes for the new comedy The Little Hours, posters and trailers include an intriguing review from The Catholic League: "It is trash. Pure trash." On a surface level, it is easy to see why the Church would be outraged. Writer and director Jeff Baena centers on a trio of nuns who are profane, ill-tempered, and profoundly sacrilegious. Still, the moniker "trash" is a little misleading, since Baena's true purpose is tamer than the word suggests. His comedy has an affable shaggy dog quality, amounting to the sort of film you want to succeed more than it actually does. The Catholic Church should reserve its outrage for more searing films like Spotlight and Netflix's The Keepers, instead of drawing attention to a harmless comedy whose primary message is that, yes, men and women of the cloth are human, too. -Alan Zilberman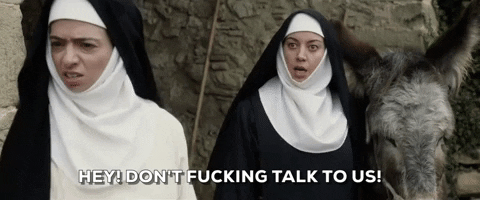 Logan Lucky – Now playing in D.C.
Instead of smooth-talking city slickers in tailored suits, our West Virginia heroes are proud country boys/girls. Soderbergh has no problem with this shift – Logan Lucky includes an effortless populist streak – although the shaggy dog conclusion nearly undermines the whole thing. -Alan Zilberman
The Only Living Boy in New York – Now playing in D.C.
The Only Living Boy in New York is an examination of relationships, where romantic, sexual, and familial boundaries are blurred. In his attempt to save his parents' crumbling relationship, Thomas and Johanna begin having an affair. The idea of a father and son both sleeping with the same woman is hard to wrap your brain around in theory, and even eerier when played out on the big screen. -Allison Desy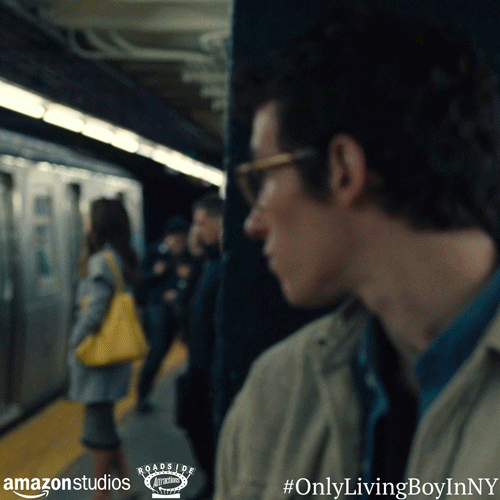 Spider-Man: Homecoming – Now playing in D.C.
I do not like arachnids, but I do like Spider-Man. My first worry about Spider-Man: Homecoming wasn't whether it would be good, it was whether there were any of those terrifying creatures in the film. Mercifully, we have been spared. So, with my baseline measurement fulfilled, Spider-Man: Homecoming is a rousing success. Most of the movie is good, but I suggest watching either The Avengers or Captain America: Civil War before this film (assuming you haven't already, multiple times). -Vesper Arnett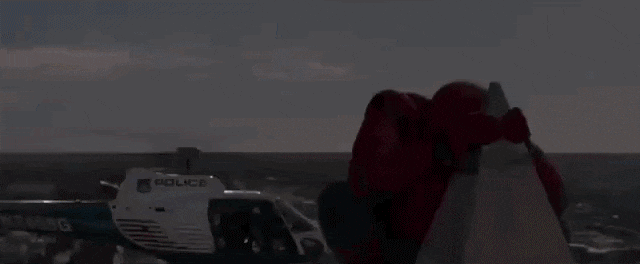 Step is personal, and it's beautiful. To watch them create something special, using the platform they've been given, sends a positive message to people experiencing hardship. For adults, it also emphasizes how just showing up matters, but it isn't always enough, and that mentorship can be as simple as taking the time to listen. -Vesper Arnett
Valerian and the City of 1000 Planets – Now playing in D.C.
At this point, Valerian and the City of 1000 Planets is most famous for its pre-production details. It is both the most expensive French film ever made, and the most expensive independent film ever made. It has more special effects shots than Rogue One. Director Luc Besson raised $80 million at Cannes with a script and a handful of sketches. These are all interesting details, and point to Besson's passion for the project. But for all his chutzpah and refusal to work within the studio system, Valerian is an oddly inert film. Like The Fifth Element, Besson imagines a dense future that bursts with life and odd creatures. It is a fun world to play in, and yet it lacks the key components that elevate science-fiction above mere world-building. -Alan Zilberman
Whose Streets? – Now playing in D.C.
The city of Ferguson, Missouri has become shorthand for the ongoing, systemic racism that defines our country. But back in 2014, before the riots and frightening militarization of our police force, there was a community whose outrage was raw and justified. Directed by the activist Sabaah Folayan, Whose Streets? is a documentary about that tumultuous period in St. Louis County, told from the perspectives of those who led the charge against their oppressors. Its unabashed subjectivity is illuminating, since it effectively puts us in the shoes of those who were unfairly maligned by the mainstream media. If nothing else, this film should disabuse people from the looting narrative they were force fed. -Alan Zilberman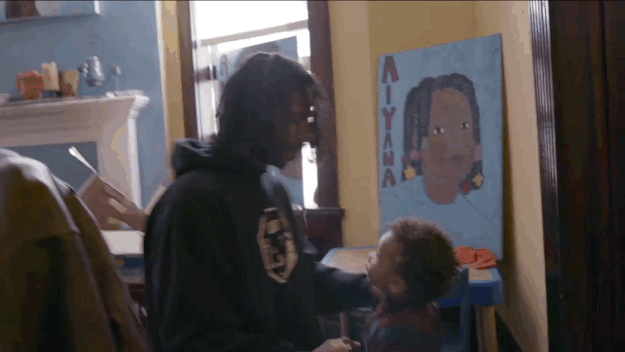 Wind River – Now playing in D.C.
If you can stomach violent films, Wind River may still be too much. Taylor Sheridan (Hell or High Water) has written and directed a great story, but the film's graphic rape scene is the dark center, where he demands the audience not look away. The importance of highlighting Native American stories that star Native actors cannot be understated, but the emotional toll of some of the scenes – combined with the graphic violence – make this a film I'm unlikely to re-watch even though the movie and its performances were great. -Vesper Arnett
Wonder Woman – Now playing in D.C.
The summer blockbuster season has already started, but the film of the season has already been delivered. Wonder Woman is the best thing to happen to the DC extended universe since Christopher Nolan presented The Dark Knight almost nine years ago. Even if you didn't watch any of the lead-up films (Man of Steel, Batman VS. Superman, Suicide Squad), you can and should watch Wonder Woman. It has emotional intelligence and kick-assery that is reminiscent of Marvel's Jessica Jones, and is unafraid to portray a woman who is entirely in control when she moves into the realms of men. Wonder Woman is a warrior worthy of imaginative stories, an immortal being, and dammit, she's smart as hell, too. Kid-me yearned for a heroine of my own, one who wasn't a part of a team, and wasn't considered a joke. Why, oh why, did it take so long for a live action version of Diana's story to come to the movies?! -Vesper Arnett