The BYT Weekly Mini Movie Guide: Now Playing In DC
We review films. You see films. You need to know where to see those films. You may want to know what we thought of those films. Here's where you can read what we thought of the film you're about the see. Click on the film links to read THE FULL BYT REVIEWS.
American Made – Now playing in D.C.
Soon enough, American Made will have the same legacy as Top Gun and Risky Business: it'll be passable entertainment when you're at home, flipping through the channels. -Alan Zilberman
Battle of the Sexes – Now playing in D.C.
Battle of the Sexes would be a fascinating film to watch in a class studying dynamics of sexism, power, and work. You have a woman doing the heavy-lifting, burdened with the impossible task of representing her entire gender, and a man who gets to have fun doing a thing he loves. The expectations are different, the metrics of success are different, and the way people will talk about and evaluate performance will be different. I use "will be" – future tense – intentionally. The juxtaposition we have the most to learn from in Battle of the Sexes isn't Billie Jean King and Bobby Riggs; it's Emma Stone and Steve Carrell. -Trisha Brown
The Big Sick – Now playing in D.C.
The Big Sick is a film defined by its specificity. In all its characters and sub-plots, screenwriters Kumail Nanjiani and Emily Gordon zero in on a unique experience, and yet the emotions that guide this experience are universal. Of course, this film is also a true story, with Nanjiani and Gordon basing the plot on their unconventional courtship. They find humor in awkward, sometimes intense situations, and yet The Big Sick is not a film that distinctly veers between comedy and drama. Jokes are weaved throughout the story, so part of its delight is laughing in a moment where the expected payoff is the exact opposite. I knew The Big Sick would be funny. I did not expect to hear the best 9/11 joke I've ever heard, in an gut-bustingly inappropriate moment. -Alan Zilberman
Blade Runner 2049 – Now playing in D.C.
There is almost nothing worth saying about the plot. The studio delivered a frustrating list of spoiler-avoidance requests to all of us who write about it this week, but details of story are not omitted here out of fealty to faceless promoters. You simply don't need to know What Happens In The Movie to understand why it is Good. -Alan Pyke Despicable Me 3 – Now playing in D.C.
Despite its massive worldwide success, Despicable Me has been a franchise desperate to find balance after its initial film. Despicable Me 2 disregarded the "family is what you make it" message of the original, and Minions decided to just give the damn kids what they want: more unintelligible yellow creatures obsessed with bananas. With the fourth film in what should be marketed as the "Minioniverse," Despicable Me 3 tries to push itself further that before and give plots to all its various characters, while by the end providing a film with even less substance than a Minion banana. -Ross Bonaime
We may need to rethink how we use the term "action movie." It's not a phrase we'd normally apply to a documentary about a woman who co-founded one of the most important labor organizations in the history of the United States, but maybe we should. Dolores, which tells the story of Dolores Huerta, contains constant action: moving, marching, political fighting, and also, tragically, the violent kind we associate with the traditional, scripted action movies. Early on in the film, Huerta herself recalls being told by her United Farm Workers (UFW) co-founder Cesar Chavez in reference to their initial activism for farm workers, "Unless you and I do it, it's never going to happen." And so they do and she does for decades, perpetually driven to go, build, and act. -Trisha Brown
What if I told you that Christopher Nolan has released a film that is neither ripe with plot issues, nor an epic? Behold, his newest, Dunkirk, a WWII thriller/drama focused on the British military evacuation of soldiers from the shores of a French city in 1940. It also features Harry Styles, who is still only 23-years-old, somehow. -Vesper Arnett
The Florida Project – Now playing in D.C.
Broadly, The Florida Project is an observation of working poverty just outside "the happiest place on Earth" – Disney World. But what resonates about the story is that it's told primarily through the view of Moonee, a six-year-old who is both weary and innocent enough to thrill in hearing the choppy sound of her own voice through an electric fan. -Trisha Brown
Home Again – Now playing in D.C.
In interviews and press materials, the team behind Home Again keeps referring to the film as a "modern romantic comedy." It's a notably strange description for a film that not only could fit in the 1990s, but feels like it belongs there. And not entirely in a good way. -Trisha Brown
Human Flow – Now playing in D.C.
For his grandiose film about the worldwide refugee crisis, Human Flow, one of director/artist Ai Weiwei's most lasting images is an overhead shot of thousands of discarded lifejackets. Preceding this moment, Weiwei has shown hundreds of immigrants trying to come to a new land by boat, and shown the potential loss that can occur from such daring. These lifejackets could've been thrown aside by people safely arriving after a daunting journey, or they could've washed ashore from those who didn't survive. For Weiwei, it's not the individual stories that each person who donned one of these vests has to tell that interests him: it's the sheer scope. As powerful as the imagery Weiwei captures might be and how overwhelming the global issue of refugees is, it's that lack of individuality and Weiwei's macro viewpoint that makes Human Flow difficult to absorb. -Ross Bonaime
Stephen King movies never come out quietly. You'd think a man with that much source material would incite nothing but boredom at the announcement of a new film, and yet, we always get swept up in the madness. Sometimes it's because they're shockingly bad (e.g. Maximum Overdrive) and sometimes it's because they're so good they redefine the genre (e.g. The Shining). I don't think IT is going to change the way we make horror movies, and I don't think it will have much appeal outside of the usual genre fanatics/teens trying to scare each other, but it perfects the style of films James Wan has made popular. With The Conjuring, Wan kicked off a new era of smart, funny and stylish horror movies full of iconic scares. IT's director Andres Muschietti continues that tradition while ramping the horror up to a whole new level. -Kaylee Dugan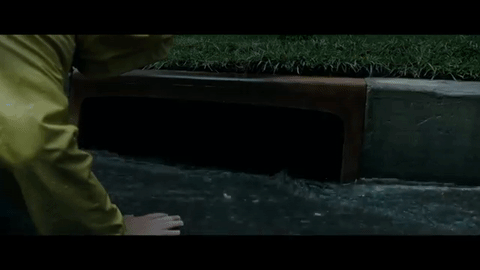 There could not be a more fitting swansong: Lucky is a gentle human comedy about coming to terms with death, and arriving at newfound wisdom well into advanced age. Stanton's performance is seemingly effortless, and yet he can contort his face or modulate his voice so that he breaks your heart. -Alan Zilberman
Loving Vincent – Now playing in D.C.
In order to bring the art of Vincent Van Gogh to life for the film Loving Vincent, directors Dorota Kobiela and Hugh Welchman commissioned over a hundred painters to create more than 60,000 oil paintings. Because of the painstaking care and love for the artist's work, Loving Vincent took over seven years to create, an outstanding achievement that turns some of Van Gogh's 800 paintings from his ten year career into an animated take of his last moments. Despite the remarkable work that goes into bringing Loving Vincent to screen, it's the story that isn't worth the paint used to tell it. -Ross Bonaime
One of the year's most exhilarating films, mother! is the culmination of Aronofsky's tinkering with his past ideas into a cohesive, yet still puzzling experiment. Hilarious, clandestine and borderline maniacal, mother! is Aronofsky giving and giving to his audience, and with films as curious as this, it can never be enough. -Ross Bonaime
So B. It – Now playing in D.C.
Thanks to the cast and the potential, So B. It is entertaining, but it's also frustratingly shallow and a thin use of some truly talented people. While watching this film, I kept thinking to myself, "I bet this is a really good book," but I never once thought, "Boy, this is a really good movie." -Trisha Brown
Spider-Man: Homecoming – Now playing in D.C.
I do not like arachnids, but I do like Spider-Man. My first worry about Spider-Man: Homecoming wasn't whether it would be good, it was whether there were any of those terrifying creatures in the film. Mercifully, we have been spared. So, with my baseline measurement fulfilled, Spider-Man: Homecoming is a rousing success. Most of the movie is good, but I suggest watching either The Avengers or Captain America: Civil War before this film (assuming you haven't already, multiple times). -Vesper Arnett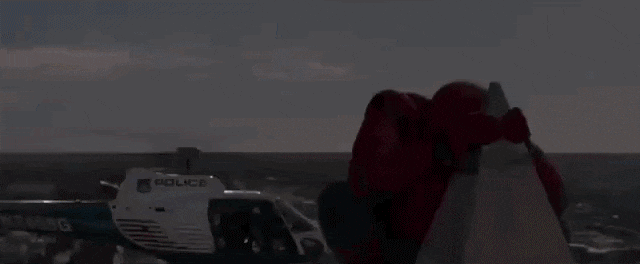 Victoria and Abdul – Now playing in D.C.
You need a lot of talent and expertise to make a really great film, but with the right tools, even one with some serious flaws can turn out better than you'd think. In Victoria and Abdul, several of the key components are there: the two central actors are fantastic, the story is unique, and it's true but unfamiliar to most people, so it's especially compelling. All of those fancy features aren't quite enough to overcome a lack of depth and nuance in the film itself, but they do help save it from being a complete loss. -Trisha Brown
Wind River – Now playing in D.C.
If you can stomach violent films, Wind River may still be too much. Taylor Sheridan (Hell or High Water) has written and directed a great story, but the film's graphic rape scene is the dark center, where he demands the audience not look away. The importance of highlighting Native American stories that star Native actors cannot be understated, but the emotional toll of some of the scenes – combined with the graphic violence – make this a film I'm unlikely to re-watch even though the movie and its performances were great. -Vesper Arnett