The BYT Weekly Mini Movie Guide: Now Playing In DC
We review films. You see films. You need to know where to see those films. You may want to know what we thought of those films. Here's where you can read what we thought of the film you're about the see. Click on the film links to read THE FULL BYT REVIEWS.
Abacus: Small Enough to Jail – Now playing in D.C.
Steve James is one of the most humane documentary filmmakers out there. In Hoop Dreams, Stevie, and The Interrupters, James would ease the audience into the world of his subject. Patience was his primary strategy – he knows trust takes time – so his films all have the rewards that come with deliberate curiosity. Abacus: Small Enough to Jail is a departure from James' work, insofar that he tells this story with forceful urgency. The film is mostly a legal thriller, a real-life David and Goliath story, with the added complication of institutional racism. A crisp run time notwithstanding, James still finds opportunities to develop a family defined by their determination and fierce intelligence.
Alien: Covenant – Now playing in D.C.
As Scott nears eighty, Alien: Covenant shows he is able to captivate and surprise just as much as he did with the original Alien. With one bold film, Covenant is able to tie Prometheus strengths in with his beloved Alien franchise in a way that improves both ever so slightly and makes these two approaches to the same universe one. Heady and brutal in equal measure, Alien: Covenant is the ideal link between Scott's two ideologies and interests. -Ross Bonaime
Baywatch – Now playing in D.C.
Do you want to know what the thing is about making a Baywatch movie in the year of our memelords two-thousand seventeen? Here is the thing about it: It's extremely, extremely dumb… but secretly in the way a lot of us probably need right now? -Alan Pyke
Beauty and the Beast – Now playing in D.C.
2017's Beauty and the Beast is the Rorschach test of big budget fairy tale remakes: you're going to find in it exactly what you're looking for. -Trisha Brown
Cars 3 doesn't make the series transcend to the greatness of Pixar's best, but it is a shockingly solid film considered what came before it. Cars 3 takes the best spare parts from the first two and for the first time, attempts the Pixar level of quality that made the brand so great in the first place. With Cars 3, the Cars universe remains welcome and charming, a slight franchise that reaches for more and ends up creating the best film in the series. -Ross Bonaime
Churchill – Now playing in D.C.
Churchill could be the very worst prestige biopic I've ever seen, and I've punished myself with a lot of these. More importantly, however, any one or two scenes from it are an almost perfect parody of the prestige biopic, complete with second-tier actors gunning for awards with two-dimension impersonations of historical personages, all dialogue being subtextless speech-offs, and treacly violins. -Max Bentovim
Everything, Everything – Now playing in D.C.
If you're in the "books are always better than movies" camp, Everything, Everything is probably not going to convince you otherwise. And even outside of fidelity to the book, I do wish the film had less teen soapiness. But beyond just being a strong adaptation, Meghie has found ways to take advantage of the opportunities she has in making a movie, and I think other directors could learn from that. Besides, in the category of "YA adaptations about pale dudes who are worried about the wellbeing of the vulnerable young women they care about" Everything, Everything is way better than Twilight. -Trisha Brown
Is it possible to fit more tropes into a family drama than you'll find in Gifted? Maybe, but it's awfully hard to imagine. This is a film that features an uncle-turned-loving-single-dad, a precocious blonde first-grader, a teacher interested in the well-being of both the kid AND the uncle, an emotionally-invested neighbor, a custody battle complete with a courtroom scene out of A Few Good Men, a lovable one-eyed cat named Fred, and even a (pretty good!) joke about Congress. -Trisha Brown
Guardians of the Galaxy Vol. 2 – Now playing in D.C.
Let's just start with the first thing: Baby Groot is adorable and I don't care what anyone else says. I fully expect to see him everywhere, a la Frozen, but I don't work in retail anymore or have children, so for me it is *great*. The second thing is that Guardians 2 is, thankfully, Good Enough. It has a story that is both self-contained to the Guardians Universe, and also sets itself up as a part of the Marvel Cinematic Universe (MCU). It is a film that revels in joy, with awesome action scenes, and a story that gives all of the characters their shine. It also deals with some heavy issues, ranging from child abuse to the meaning of the universe itself. -Vesper Arnett
The Hero – Now playing in D.C.
From the moment The Hero opens, director Brett Haley is so confident in Sam Elliott's iconic deep, rumbling voice that you hear him before you see him. As Lee Hayden, a washed-up western film star, Elliot is shilling for "Lone Star Barbeque Sauce: the perfect partner for your chicken." The audio clip plays over a black screen before you finally see Lee in the sound booth. And Elliot's voice really is something, which makes it even more incredible that much of the best work he does in The Hero is done silently. -Trisha Brown
It Comes At Night – Now playing in D.C.
I could spend hundreds more words gushing to you about the editing, the acting, and how seamlessly Schults has been able to drift between genres and storylines just in this movie alone, but you have to see the movie. Love it or hate it, you can't feel the scope of it until you've seen the credits roll. Good luck shaking it then. I certainly haven't. -Kaylee Dugan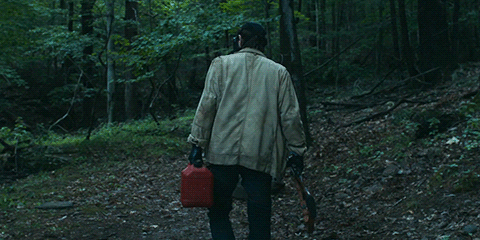 The Mummy – Now playing in D.C.
The Mummy is the first film in Universal Studios' "Dark Universe" cinematic universe, allowing them to dig up (literally, in this case) their own monster films in the hopes of turning them into a team of Avengers-like proportion. For the first time in years, Cruise succumbs to the film that he is in, rather than being the forefront, playing a character as bland, dimensionless, and stupid as the film he is in. Because of this, our intro to the "Dark Universe" doesn't know how to use its main star, doesn't know how to make an entertaining action film, and ruins the beginning of this world that no one asked for in the first place. -Ross Bonaime
My Cousin Rachel – Now playing in D.C.
My Cousin Rachel is a showcase of Rachel Weisz's ability to captivate an audience, but her performance is not enough to save the inevitable disappointment of the story's conclusion. The film is only the second filmic adaptation of Daphne Du Maurier's 1951 novel. The film itself is a tightly written and acted flurry of scenes, in which the audience is then purposefully thrown off-beat for the longer scenes. Director Roger Michell develops a lush vision of the cliffs of 19th century England and Italy, with an attention to detail that will reward a second viewing. -Vesper Arnett
You have to be pretty confident in the quality of your film to give the ending away in the subtitle. Norman: The Moderate Rise and Tragic Fall of a New York Fixer is a descriptive title: it signals a tragic ending, and that the filmmakers are confident enough that that you'll see it even if you already know that much. Given Norman's strengths, it's not a bad bet. -Trisha Brown
Obit knows exactly what type of documentary it wants to be. Confidently edited, it is breezy and interesting, not unlike an article you might read in the style section of The New York Times. Director Vanessa Gould steels her camera on the obituaries desk at the Times, and the journalists/editors who write them. The documentary is never grim, however, since the obituary writers all bring a sense of earnest humility with them, as well as a desire to entertain/inform their readers. -Alan Zilberman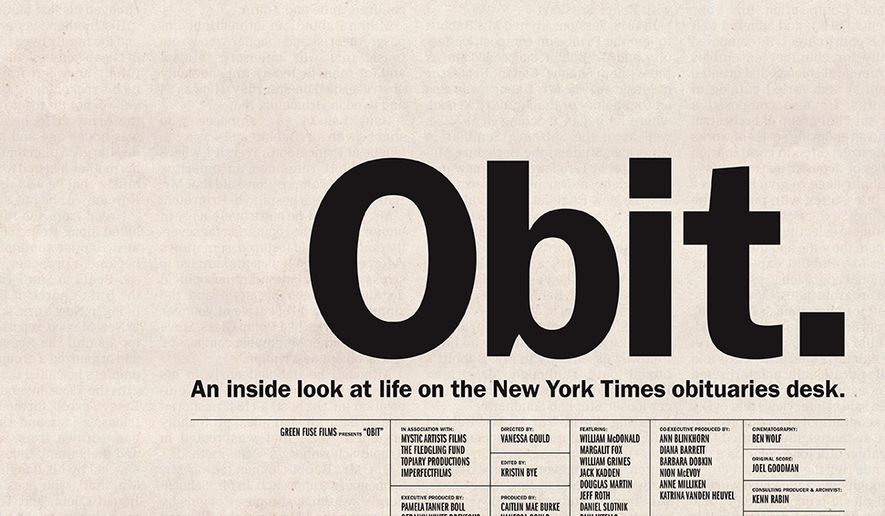 Past Life – Now playing in D.C.
Near the end of Past Life, there is a concert featuring a piece of music called "The Time Will Come." It's not a particularly subtle title for the piece, given that the foundation of the film's plot is the slow and continuous unraveling of decades-old secrets, but Past Life is not a particularly nuanced story. And that's all right. The elements of loyalty, family, guilt, regret, and absolution in the film are all fairly straightforward, but they're braided together in such a way that the movie is still compelling even if it's not terribly clever. -Trisha Brown
Pirates of the Caribbean: Dead Men Tell No Tales – Now playing in D.C.
In Pirates of the Caribbean: Dead Men Tell No Tales, whenever a person runs into the legendary Captain Jack Sparrow they've heard so much about, their reaction is always, "What happened to you?" Wanted posters for Sparrow that used to offer hundreds for his capture have now been crossed out, the asking price now only a single pound. Sparrow has no ship, no money, and barely any crew – just his occasional rum and his ability to somehow win over the ladies. To be fair, Sparrow and Johnny Depp's portrayal haven't changed all that much, but the schtick has grown so exhausted, it's hard to imagine what made Sparrow charming in the first place. The fifth film in the franchise, Dead Men Tell No Tales isn't just a slog in this franchise, it somehow takes the viewer back to the original to question what the hell we ever saw in these films in the first place.. -Ross Bonaime
Rough Night – Now playing in D.C.
It's not often that the two questions that rise to the top of my consciousness when leaving a movie theater are "What kind of movie drives the feminist cause?" and "How many head injuries are realistic in a 100 minute film?" But watching Rough Night left me with exactly those two questions. -Trisha Brown
Snatched – Now playing in D.C.
Just two years ago, Amy Schumer made her starring debut in the charming Judd Apatow-directed Trainwreck, which played to Schumer's comedic strengths and solidifying her as a star. With Schumer's second starring role – Snatched – she brings a legend out of retirement, making Goldie Hawn her co-star, in her first film since 2002's The Banger Sisters. With Schumer at the top of her game, and Hawn ready to make her triumphant return to film for the first time in fifteen years, Snatched has all the potential one could want from summer's first big comedy. Unfortunately, the film is lazy and unsurprising, a waste of both Schumer and Hawn's skills, and a huge step down from the previous work of writer Katie Dippold (The Heat, last year's Ghostbusters) and director Jonathan Levine (50/50, The Night Before). -Ross Bonaime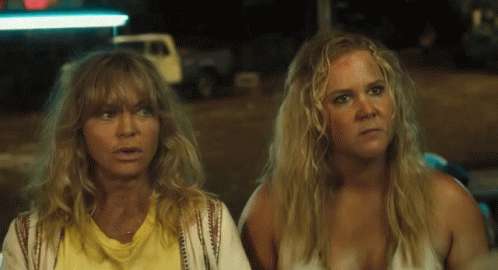 Transformers: The Last Knight – Now playing in D.C.
No matter how terrible our world has become, at least we've only had to deal with these goddamn Transformers movies for a decade. In the world of Transformers: The Last Knight, mankind's history with these idiotic robots have been intertwined for over a millennium. Those poor bastards in this cinematic universe have been inundated with this nonstop bullshit ever since the Dark Ages. That's right, Transformers: The Last Knight begins with the Knights of the Round Table, as Merlin (a drunk, bearded Stanley Tucci) finds a robot dragon that helps King Arthur save the world. In fact, Transformers have helped all the world's great leaders: William Shakespeare, Abraham Lincoln, Frederick Douglass, even Shia LaBeouf's Sam Witwicky! The only positive thing that can be said about Transformers: The Last Knight is at least we're only overrun by their Autobots and Decepticons every few years.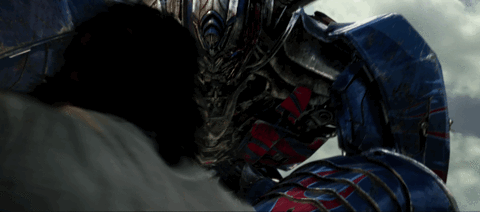 The Wedding Plan – Now playing in D.C.
For a movie classified as a romantic comedy, The Wedding Plan dispenses with some of our key conceptions of romance – affection, chemistry, love – pretty quickly. In the opening scene of the Jerusalem-set film, a 32-year-old Orthodox Jewish woman named Michal confesses to the matchmaker/miracle worker/baker she's sought out that she's been looking for a husband for 11 years. The older woman asks Michal over and over what she wants, accusing her of lying when she says she's looking for love. Eventually pushed to the brink, a frustrated Michal finally sputters the honest answer: "I want to be normal! I'm sick of being handicapped." -Trisha Brown
Wonder Woman – Now playing in D.C.
The summer blockbuster season has already started, but the film of the season has already been delivered. Wonder Woman is the best thing to happen to the DC extended universe since Christopher Nolan presented The Dark Knight almost nine years ago. Even if you didn't watch any of the lead-up films (Man of Steel, Batman VS. Superman, Suicide Squad), you can and should watch Wonder Woman. It has emotional intelligence and kick-assery that is reminiscent of Marvel's Jessica Jones, and is unafraid to portray a woman who is entirely in control when she moves into the realms of men. Wonder Woman is a warrior worthy of imaginative stories, an immortal being, and dammit, she's smart as hell, too. Kid-me yearned for a heroine of my own, one who wasn't a part of a team, and wasn't considered a joke. Why, oh why, did it take so long for a live action version of Diana's story to come to the movies?! -Vesper Arnett