The BYT Weekly Mini Movie Guide: Now Playing In DC
We review films. You see films. You need to know where to see those films. You may want to know what we thought of those films. Here's where you can read what we thought of the film you're about the see. Click on the film links to read THE FULL BYT REVIEWS.
Alien: Covenant – Now playing in D.C.
As Scott nears eighty, Alien: Covenant shows he is able to captivate and surprise just as much as he did with the original Alien. With one bold film, Covenant is able to tie Prometheus strengths in with his beloved Alien franchise in a way that improves both ever so slightly and makes these two approaches to the same universe one. Heady and brutal in equal measure, Alien: Covenant is the ideal link between Scott's two ideologies and interests. -Ross Bonaime
Baywatch – Now playing in D.C.
Do you want to know what the thing is about making a Baywatch movie in the year of our memelords two-thousand seventeen? Here is the thing about it: It's extremely, extremely dumb… but secretly in the way a lot of us probably need right now? -Alan Pyke
Beauty and the Beast – Now playing in D.C.
2017's Beauty and the Beast is the Rorschach test of big budget fairy tale remakes: you're going to find in it exactly what you're looking for. -Trisha Brown
Citizen Jane – Now playing in D.C.
There is a machine somewhere that makes documentaries. I'm sure it's just a couple of moderately powerful computers, maybe even just one, but the romantic in me still pictures it as one of those gigantic machines from the '50s, bleeping and blooping as operators feed it punchcards. It's in an office park somewhere, probably in the exurbs of the Wasatch Front to minimize the time it takes accumulated output to travel to Park City every January. The machine's algorithms have, at this point, been perfected. It knows precisely how to frame an HD video camera around an interview subject, and precisely when to cut to and from that subject to archival footage. It knows when to pan over old photos, and when to zoom. It projects with precisely which tier of celebrity to recruit to do voiceover work. It even writes the score. At this point, all the humans have to do is feed it a topic – a paragraph, a sentence, even a couple of words – and just a few bleeps and bloops later, your Slick and Professional Documentary™ is deposited. Once again, the romantic in me imagines it anachronistically analogue, a reel of film that rolls down a long belt into a big bin labeled with the year.
How else to explain documentaries like Citizen Jane: Battle for the City? -Max Bentovim
Everything, Everything – Now playing in D.C.
If you're in the "books are always better than movies" camp, Everything, Everything is probably not going to convince you otherwise. And even outside of fidelity to the book, I do wish the film had less teen soapiness. But beyond just being a strong adaptation, Meghie has found ways to take advantage of the opportunities she has in making a movie, and I think other directors could learn from that. Besides, in the category of "YA adaptations about pale dudes who are worried about the wellbeing of the vulnerable young women they care about" Everything, Everything is way better than Twilight. -Trisha Brown
The Fate of the Furious – Now playing in D.C.
Instead of the near-perfect action bliss the series honed with Fast Five, The Fate of the Furious skids into mediocrity once more, with disappointing CGI-laden action sequences, bland villains, and a completely nonsense story that even pushes the limits of believability in this series where Dwayne Johnson once flexed out of a cast. -Ross Bonaime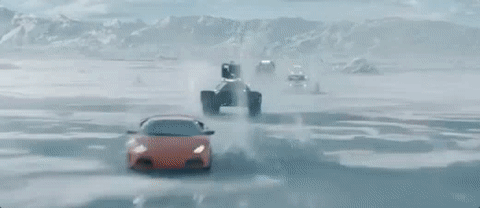 Get Out, Peele's feature-length horror debut, has all the barbs of his best sketches, and a lot more. The film is a wicked black comedy, with a well-earned payoff and a palpable sense of anger. -Alan Zilberman
Is it possible to fit more tropes into a family drama than you'll find in Gifted? Maybe, but it's awfully hard to imagine. This is a film that features an uncle-turned-loving-single-dad, a precocious blonde first-grader, a teacher interested in the well-being of both the kid AND the uncle, an emotionally-invested neighbor, a custody battle complete with a courtroom scene out of A Few Good Men, a lovable one-eyed cat named Fred, and even a (pretty good!) joke about Congress. -Trisha Brown
Guardians of the Galaxy Vol. 2 – Now playing in D.C.
Let's just start with the first thing: Baby Groot is adorable and I don't care what anyone else says. I fully expect to see him everywhere, a la Frozen, but I don't work in retail anymore or have children, so for me it is *great*. The second thing is that Guardians 2 is, thankfully, Good Enough. It has a story that is both self-contained to the Guardians Universe, and also sets itself up as a part of the Marvel Cinematic Universe (MCU). It is a film that revels in joy, with awesome action scenes, and a story that gives all of the characters their shine. It also deals with some heavy issues, ranging from child abuse to the meaning of the universe itself. -Vesper Arnett
I Am Not Your Negro – Now playing in D.C.
Jefferson Beauregard Sessions, the Alabama Senator who is about to become our new Attorney General, is named after two Civil War generals who fought on the Confederate side. According to the Washington Post, "former colleagues testified Sessions used the n-word and joked about the Ku Klux Klan." That testimony came over thirty years ago, when Sessions was denied a judgeship for being too racist. That is not a problem anymore. It may be 2017, with a new Presidential administration shaping America's station for generations to come, and yet we cannot escape our history – we live it constantly. That is one of many profound observations in I Am Not Your Negro, the searing, essential documentary from Haitian filmmaker Raoul Peck. Through the sheer force of language and imagery, Peck uses an unlikely source to grapple with the psychological/physical violence that defines modern American life. -Alan Zilberman
The LEGO Batman Movie – Now playing in D.C.
It's almost as good as The LEGO Movie and, as a bonus, it's a part of the LEGO world and a part of the DC Universe. LEGO Batman shouts out just about everything in Bat-media, from the Justice League and Super Friends to the 1960s Batman TV series and Batman: The Animated Series. In some small way, we might even consider some of the relationship established here between Barbara Gordon (Rosario Dawson) and Batman (Will Arnett) as an allusion to the ill-fated Batman: The Killing Joke (2016) film. It makes a strong case for LEGO Batman being canon and not just a separate incarnation of the caped crusader. -Vesper Arnett
The Lost City of Z – Now playing in D.C.
As a task-oriented person, I've generally been inclined to call bullshit when people tell me "the journey is its own reward." But while endlessly journeying is not an experience I myself want to pursue, it can be awfully interesting to watch someone else do it. Such is the case with the new film The Lost City of Z. British explorer Percy Fawcett spent much of his adult life journeying – toward validation and achievement, as much as toward the ancient city itself – and in telling his story, the well-written and well-made The Lost City of Z offers audiences a rewarding payoff. -Trisha Brown
You have to be pretty confident in the quality of your film to give the ending away in the subtitle. Norman: The Moderate Rise and Tragic Fall of a New York Fixer is a descriptive title: it signals a tragic ending, and that the filmmakers are confident enough that that you'll see it even if you already know that much. Given Norman's strengths, it's not a bad bet. -Trisha Brown
Obit knows exactly what type of documentary it wants to be. Confidently edited, it is breezy and interesting, not unlike an article you might read in the style section of The New York Times. Director Vanessa Gould steels her camera on the obituaries desk at the Times, and the journalists/editors who write them. The documentary is never grim, however, since the obituary writers all bring a sense of earnest humility with them, as well as a desire to entertain/inform their readers. -Alan Zilberman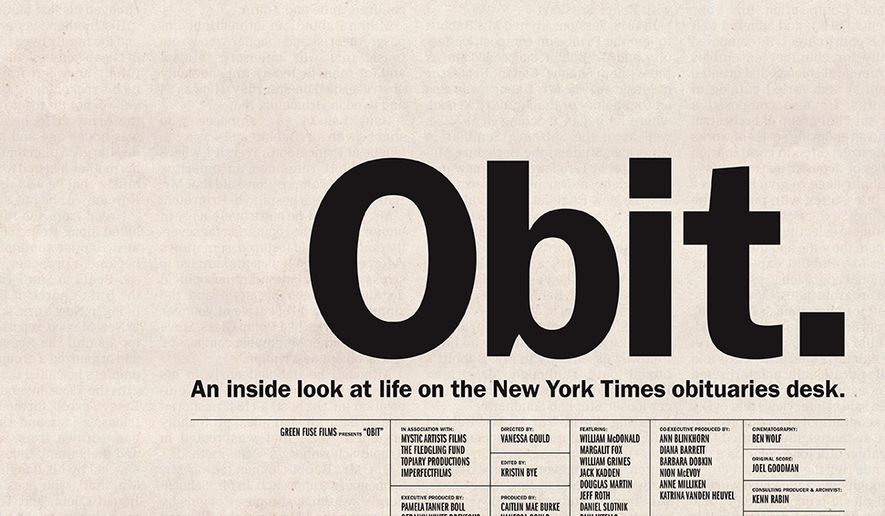 Pirates of the Caribbean: Dead Men Tell No Tales – Now playing in D.C.
In Pirates of the Caribbean: Dead Men Tell No Tales, whenever a person runs into the legendary Captain Jack Sparrow they've heard so much about, their reaction is always, "What happened to you?" Wanted posters for Sparrow that used to offer hundreds for his capture have now been crossed out, the asking price now only a single pound. Sparrow has no ship, no money, and barely any crew – just his occasional rum and his ability to somehow win over the ladies. To be fair, Sparrow and Johnny Depp's portrayal haven't changed all that much, but the schtick has grown so exhausted, it's hard to imagine what made Sparrow charming in the first place. The fifth film in the franchise, Dead Men Tell No Tales isn't just a slog in this franchise, it somehow takes the viewer back to the original to question what the hell we ever saw in these films in the first place.. -Ross Bonaime
Snatched – Now playing in D.C.
Just two years ago, Amy Schumer made her starring debut in the charming Judd Apatow-directed Trainwreck, which played to Schumer's comedic strengths and solidifying her as a star. With Schumer's second starring role – Snatched – she brings a legend out of retirement, making Goldie Hawn her co-star, in her first film since 2002's The Banger Sisters. With Schumer at the top of her game, and Hawn ready to make her triumphant return to film for the first time in fifteen years, Snatched has all the potential one could want from summer's first big comedy. Unfortunately, the film is lazy and unsurprising, a waste of both Schumer and Hawn's skills, and a huge step down from the previous work of writer Katie Dippold (The Heat, last year's Ghostbusters) and director Jonathan Levine (50/50, The Night Before). -Ross Bonaime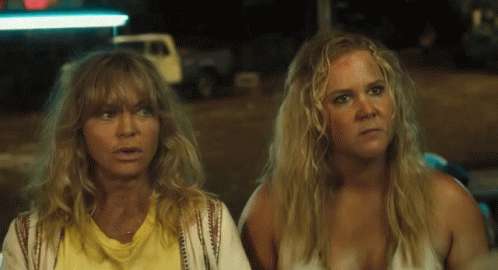 Their Finest – Now playing in D.C.
The frustrating thing about reviewing Their Finest is that to have some of the most interesting discussions around the film and what it's doing, you have to know how it ends, and giving that away in this review would make me a real jerk. Luckily, there are some things I can tell you about the superb casting, the self-referential nature of a film that features the making of a film, and how important it is that there were so many women involved in the making of this movie. So we'll do that, and I'll leave you to have some of those other discussions with friends and bartenders after you see Their Finest. Because you should see Their Finest. -Trisha Brown
Wakefield – Now playing in D.C.
Cranston's latest is Wakefield, and while it initially seems like another domestic drama, writer and director Robin Swicord is more experimental than she initially seems. Adapted from the eponymous E. L. Doctorow short story, Swicord uses the confines of short fiction to drill into her hero's mind. The film's fractured nature is a challenge for any actor, even one with Cranston's talents, and so it's inevitable the material raises more questions than it answers. -Alan Zilberman
The Wedding Plan – Now playing in D.C.
For a movie classified as a romantic comedy, The Wedding Plan dispenses with some of our key conceptions of romance – affection, chemistry, love – pretty quickly. In the opening scene of the Jerusalem-set film, a 32-year-old Orthodox Jewish woman named Michal confesses to the matchmaker/miracle worker/baker she's sought out that she's been looking for a husband for 11 years. The older woman asks Michal over and over what she wants, accusing her of lying when she says she's looking for love. Eventually pushed to the brink, a frustrated Michal finally sputters the honest answer: "I want to be normal! I'm sick of being handicapped." -Trisha Brown
The Zookeeper's Wife – Now playing in D.C.
A new film that attempts to tell an affecting story about heroism, tragedy, and zoo animals. It's not perfectly done, but given the undertaking, director Niki Caro (Whale Rider, North Country) succeeds on more levels that one might expect. -Trisha Brown