You guys, I know I say this a lot, but there is a LOT of really good stuff happening this weekend, to the point that I think you will have a hard time narrowing down your options to cram it all in. There's a weed movie festival ft. CBD-infused butter popcorn, an anime convention (which is where I will be), the NYC Comedy Festival, eight million amazing dance parties, a spirit seance, a grilled cheese extravaganza and so so SO much more, so I hope you're prepared to have all of the fun! (We fucking deserve it in light of the year it's been since the election.) I had a lot of options when it came to picking a GIF theme, but ultimately I went with Carol, because it's screening at Muchmore's on Sunday, and it is legitimately one of the worst films (EVEN AMONG QUEER FILMS, WHICH SPEAKS VOLUMES) I have ever seen. People are like "I think you're exaggerating! It was so good!" but no joke, I honestly feel like I would rather watch Bloomington, which is saying something. Anyway, this is me trolling Carol. And I am not sorry. Before we get into all of that, here's what you may have missed on BYT this week: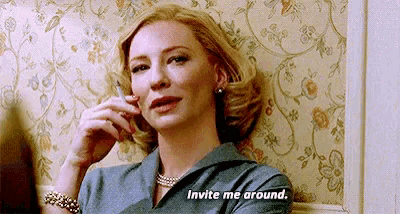 No.
Oh my god FUCK OFF, Therese.
Nobody had the decency to release me when I was checking my watch halfway through Carol…
UGHHHHHHHHHHH.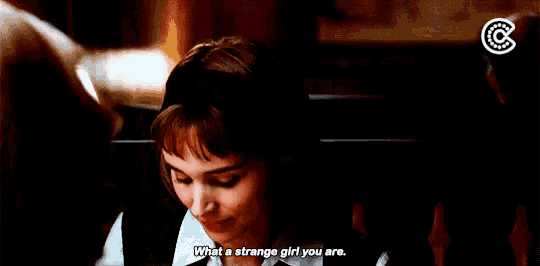 "What a strange FUCKING ANNOYING girl you are."
+++++++++++++++++++++++++++++++++++