We review films. You see films. You need to know where to see those films. You may want to know what we thought of those films. Here's where you can read what we thought of the film you're about the see. Click on the film links to read THE FULL BYT REVIEWS.
Annihilation – Now playing in D.C.
In his first film as a director – Ex Machina – Alex Garland knew exactly how to play his audience. Not only did he play his characters against each other through the knowledge each character had, he played his audience against their expectations for this type of film. With Annihilation, Garland throws all of his characters and his audience's preconceived notions out the window, presenting the idea that a foreign entity from another place would be so baffling, so confounding, that we wouldn't know where to begin in describing it. Fittingly, Garland has made a film that defies expectations of science fiction, creating a world that is equal parts eerie, stunning, and overpowering. -Ross Bonaime
Black Panther – Now playing in D.C.
This is a big deal, and it's a big deal worldwide. The film does more than follow the paint-by-numbers of superhero blockbusters; it builds an entirely new nation that feels futuristic, and examines why this seeming utopia appears to be untouched by colonialism, advanced far beyond our current technological understanding. -Vesper Arnett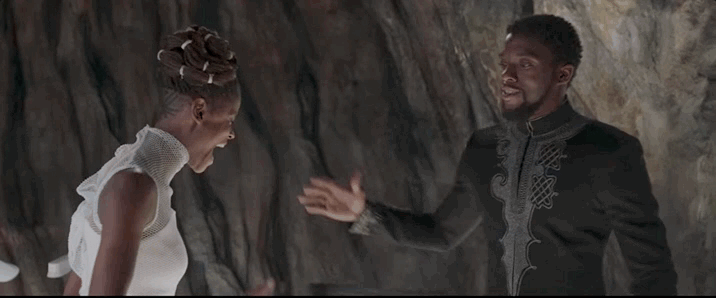 Call Me By Your Name – Now playing in D.C.
The subtle build of anticipation makes the coming of age romance Call Me By Your Name so irresistibly delicious. Whether it be the fruit in the orchards in this film, ripening until ready to be picked and savored, or the tender romance between two men of disparate ages, the buzz for this film has grown over the past several months. It's been ten years since the novel by the same name by André Aciman was published, and over that time, it's become a beloved coming of age story, especially within the gay community. This movie itself was as hotly anticipated as the romance within the plot of the film. Both deliver, with fulfilling results. -Diana Metzger
Darkest Hour – Now playing in D.C.
It's an interesting move in 2017 to make a movie in which a narcissistic, anti-establishment politician is the hero. Even more so when that politician peddles propaganda, eschews peace and diplomacy, and touts himself as a representative of the common subway riders – despite having been born into the wealthy upper class of society. Given that the last year has been like, one can't help but think of Donald Trump while watching Darkest Hour, the new film centered on the first three weeks of Winston Churchill's incomparable career as Prime Minister of the United Kingdom. But in hinting at some of the superficial similarities of the two, the core differences are thrown into sharp relief. -Trisha Brown
The Death of Stalin – Now playing in D.C.
Not yet called the KGB, Stalin's internal terror squads of NKVD roam the country snatching up whoever he's decided should be purged. Iannucci snatches some joke, but mostly he's taking the blue-hats quite seriously, as deadly symbol of a madman's grip.
Wait, did I say seriously? Sorry. This shit's hilarious. Grimly so, but hilarious. The dictator's fidgety relationship with kill lists has every chapter of Soviet society on its best possible behavior, from the hapless artsy types Iannucci opens on at an orchestral performance, to the highest ranks of Stalin's government: the ministers who carry the load in what is perhaps the funniest movie you'll see this year. -Alan Pyke
A Fantastic Woman – Now playing in D.C.
Some movies make you want to crawl inside and live in them, Videodrome style. Sometimes it's for obvious reasons, like when it comes to the color coordinated wonders of a Wes Anderson film, but occasionally the reasons are more obtuse. A Fantastic Woman is a captivating, sad film, but it contains slices of magic so sublime, you can't bare to turn away. The movie is stacked with thoroughly dehumanizing moments, including an assault and some scenes so uncomfortable the tension seems to ooze right off the screen. But the intimacy created between actress Daniela Vega and the audience, plus the dashes of surrealism that pepper the film, make it the kind of movie you never want to end. -Kaylee Dugan
Fifty Shades Freed – Now playing in D.C.
Let's get the obvious out of the way upfront: Fifty Shades Freed is ridiculous. There are enormous vacation houses, private planes, car chases, and a woman with a high-powered job who gets to leave at 5 p.m. and take long weekends (without her laptop). But there's nothing wrong with a movie being ridiculous. It happens all the time. In fact, when a ridiculous movie is targeted toward men between the ages of 18 and 24, it might get a $100,000,000 budget and a couple of Oscar winners. And honestly, with all of the information we have in 2018, you have everything you need to select the right movie for you, so if Call Me By Your Name was sold out and you decided Fifty Shades Freed was your best alternative, you're going to have to take all of the responsibility for your experience with this film. So, yeah. Fifty Shades Freed is ridiculous. The real question is, "Is it the good kind of ridiculous?" And the answer is, "Well, it could be worse." -Trisha Brown
Game Night – Now playing in D.C.
I give a lot of credit to Daley and Goldstein for letting their actors do what they do best. This pair has previously had a lot of success as comedy/action screenwriters (Horrible Bosses, Spiderman: Homecoming) and that success certainly translates well into directing for the same hybrid genre. Daley, who started as an actor in Freaks and Geeks, comes from that Judd Apatow school of letting excellent casting do the heavy lifting in a film. As an audience, you feel like these actors had a ball so you do too. -Diana Metzger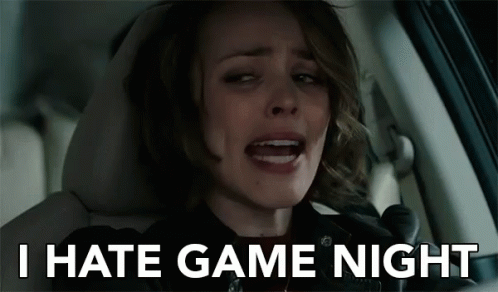 The Greatest Showman – Now playing in D.C.
When I walked into the theater twenty minutes before a screening of The Greatest Showman, the soundtrack to the film was playing. It was part of a "getting people into the spirit" effort – there was also free popcorn and balloon creations of some kind – but it was a terrible idea. Not because the music was bad, and not even because it was too loud for 10 a.m. on a Sunday morning. Playing the soundtrack to The Greatest Showman before the audience can see the movie is a bad idea because even though the music is perfectly fine, the film is a hell of a lot more fun to watch than it is to listen to. -Trisha Brown
Jumanji: Welcome to the Jungle – Now playing in D.C.
In writer-director Jake Kasdan's 2006 film The TV Set, a TV writer worries himself sick about the material he might be putting out into the universe. At one point, the main character states, "If I don't worry about the content in my show, then I'm part of the problem! I'm making the world more mediocre!" Lately it seems like Hollywood simply runs on easy to promote, big-budget takes on existing properties, ever since films like Jurassic World and 21 Jump Street proved that literally any idea could be revitalized successfully. With Kasdan's latest film, Jumanji: Welcome to the Jungle, it's the rare reboot that is better than the original – albeit slightly – yet it's still the type of mediocrity that Kasdan once fretted about putting into the world. -Ross Bonaime
Lady Bird – Now playing in D.C.
Lady Bird captures the feelings of high school – exhilaration and queasiness chief among them – better than any other film in years. Still, it is so much more than a typical coming of age story: writer and director Greta Gerwig, making her solo directing debut, looks at her characters warmly, with ample psychological and anthropological depth. -Alan Zilberman
The Leisure Seeker – Now playing in D.C.
The viewers who will be struck by – indeed, haunted by – The Leisure Seeker are those who see this movie for what it is at its core: a horror film. -Trisha Brown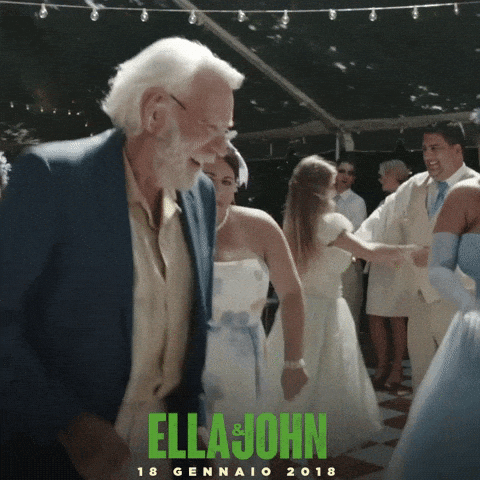 Love, Simon – Now playing in D.C.
In Love, Simon, a happy ending just feels like a given. There were a couple small surprises but ultimately there was no real threat. Truly bad things don't feel possible in the world of the movie and that's fine. It's a rom com for the liberally, enlightened teenager. It's a truly best-case-scenario coming out film. If you want a a young adult coming out story with more realism and stakes, go see the highly underrated Pariah instead. -Dianz Metzger
Oh Lucy! – Now playing in D.C.
The beauty of Oh Lucy! is how well it demonstrates how quickly situations can shift: there is a thin line between Lucy's healthy liberation and her complete destruction. Several relationships in this movie go from flawed in a way that's relatable to poisoned in a way that's toxic in the blink of an eye. Multiple times in Oh Lucy!, the "point of no return" comes and goes before you even realize there was an intersection. -Trisha Brown
Paddington 2 – Now playing in D.C.
The London of the Paddington films seems completely self-contained and separate from the rest of the world. The area that the floppy-hat-wearing Peruvian bear Paddington lives is charmingly free of cynicism or hate, but instead is a welcome world full of heart and compassion and earnestness. There's a smiling face on every corner and a marmalade sandwich under every hat. Perhaps the greatest gift that the Paddington films can give is a joyous, charming world that can make its audience forget about the dark realities of the modern day. In 2018, sometimes all a film needs is a bit of kindness to brighten the world just a tiny bit. -Ross Bonaime
Peter Rabbit – Now playing in D.C.
But that's the charm of Peter Rabbit, Gleeson is allowed to play that uptight, wimpy character he does so well as a foil to Peter Rabbit, perfectly voiced by James Corden. Love or hate Corden on Late Night, the man is built for children's films. He has enough goofy sweetness for kids and always that cheekiness that gets adult viewers on his side, too. Corden is the only voice in this film that's truly recognizable and that's because he's essentially playing himself in CGI rabbit form and that's just fine. -Diana Metzger
Phantom Thread – Now playing in D.C.
To his credit and my relief, Anderson eschews the sprawling scope of Magnolia and There Will Be Blood. The scale of Phantom Thread is relatively specific, even narrow, with an attention to detail that demands constant engagement. Absent any answers or explanations, Anderson examines the clash between romance and idiosyncrasy – and the results can be sharply funny. -Alan Zilberman
The Post – Now playing in D.C.
The Post is the angriest film Steven Spielberg has ever made. That is a compliment: his anger comes with a verve and passion that we have not quite seen since Munich. The film, a docudrama about how The Washington Post came to publish excerpts of The Pentagon Papers, would not exist without Donald Trump becoming President. The events of 2017 loom over The Post, set in the early 1970s, so its polemics are pointed at the modern erosion of our norms, and the first amendment. Aside from all that, the film moves at a steady clip, mixing the paranoia of All the President's Men with the exhaustive procedural detail of Spotlight. This is not Spielberg at his best, although the clarity of its purpose just might rattle audiences out of an oppressive, numbing status quo. -Alan Zilberman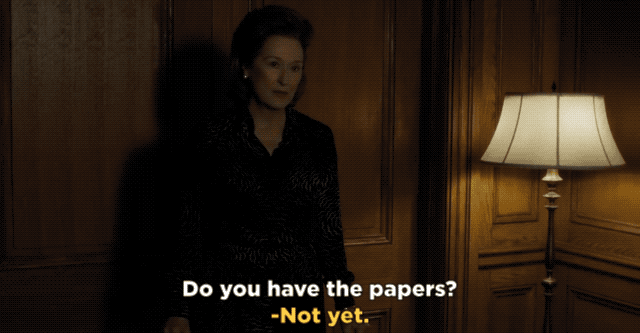 Red Sparrow – Now playing in D.C.
With his first non-Hunger Games film in six years, Lawrence makes his most adult film thus far with Red Sparrow, an occasionally shocking spy thriller that again, doesn't revamp the genre, but brings enough ideas to keep the film thoroughly entertaining. -Ross Bonaime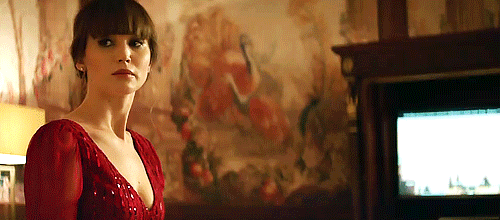 The Shape of Water – Now playing in D.C.
No one does creatures quite like Guillermo del Toro. In films like Hellboy and Pan's Labyrinth, del Toro created monsters deserving of our empathy, while maintaining their otherworldly feeling. Most movie monsters are either cute, or grotesque. Del Toro aims for something more ambitious than that, forcing us to deal with our prejudice along the way. The Shape of Water represents the culmination of del Toro's work. It is not just a monster movie: it is a provocative alchemy of a fairy tale and Cold War noir, going further than most films in the genre dare, so its sincere emotional beats are well-earned. -Alan Zilberman
The Strangers: Prey At Night – Now playing in D.C.
The overwhelming original set the tone for an even worse sequel. Prey At Night shelves the slow burning tension, and instead goes for a lukewarm balls to the wall kind of horror. I hope you like watching people being chased, because there is an unlimited amount of chase scenes and they all look exactly the same. -Kaylee Dugan
Three Billboards Outside Ebbing, Missouri – Now playing in D.C.
Three Billboards Outside Ebbing, Missouri is outrageous, and about outrage. All its characters are angry to the core, but none more than Mildred, writer/director Martin McDonagh's fierce, committed protagonist. Like many of his previous films and plays, McDonagh creates a sense of community, so the stakes of omnipresent anger are higher than a typical black comedy. No one can simply run away, and no one is willing to back down. There is a deeper purpose here – McDonagh unearths the failures of the American justice system – except he pulls back just when his satirical knife should plunge deeper. For a film where a grown woman thinks nothing of kicking a teenage girl in her genital area, it is strange how McDonagh ultimately loses his nerve. -Alan Zillberman
Thoroughbreds – Now playing in D.C.
Thoroughbreds' fantastic cast and shockingly great direction and compelling story show that Finley is as calculated and smart as his central characters, an exciting new talent that has made one of 2018's finest debuts. -Ross Bonaime
Tomb Raider – Now playing in D.C.
The new Tomb Raider film has the same sensibilities as the reboot: instead of skimpy costumes and improbable features, director Roar Uthaug does not sexualize this Lara. It is a welcome change: as Lara, Alicia Vikander brings a visceral, vulnerable quality to the role. But for all the improvements, this Tomb Raider runs into the same problem that comes with any video game adaptation. It is impossible to make a good movie based on a video game. -Alan Zilberman
12 Strong – Now playing in D.C.
In the wake of 9/11, the immediate reaction was that the United States must do something – anything – after being attacked. Before the quagmire of multiple wars, spread over close to two decades, there was the simple desire to teach the bad guys a lesson. 12 Strong occurs in this period following 9/11, when this sentiment was prevalent, and asks its audience to forget everything they've learned about these wars in the seventeen years since. 12 Strong revels in black-and-white morality in this overly simplistic look at a single operation that would've been outdated even a year after it took place. -Ross Bonaime
A Wrinkle in Time – Now playing in D.C.
How would a story written before we made it to the moon that is so complicated, that casually throws around words like tesseract, work as an adaptation today? It didn't work in 2003, and it doesn't really work now. -Vesper Arnett