By Morgan Day, Joey Schaefer, Avalon Swindell Jones, Jenn Tisdale, Ashley Wright
Being single is completely a-OK on any day, but ESPECIALLY on Valentine's day. So the obvious solution is to hang out at home, drink VERY EXPENSIVE DRINKS and very tasty but very smelly foods and watch all of SEASON 2 of House of Cards in one sitting (after all, what IS more liberating than not being forced to adjust your viewing schedule to anyone else's? The answer is: NOTHING).
But we also understand you may be in the mood to do something more creative. From activities to movies to lounge suggestions to making new friends – we have you covered
So, first off – CHECK OUT BEST WEEKEND BETS
then, read this:
Things to Avoid on Valentine's Day
By Joey
Texting all your exes happy Valentine's Day.
Buying a bouquet of flowers for yourself.
Watching Gigli on Valentine's Day, or on any other day for that matter.
Eating a heart-shaped box of chocolates by yourself.
Going crazy on Tinder. Nothing worse than lonely desperation.
Feeling bad for yourself because you're alone. Cameron Diaz has never been married…
Going on a first date. Nothing like spending the most romantic day of the year with someone you barely know.
Posting a 'date' picture with your dog. We don't feel bad for you, and it's not cute.
Drinking alone, because you'll probably do all the above.
Trolling the 'Casual Encounters' section on Craigslist. At least they're getting some…
Masturbating until your arm falls off.
Caring about Valentines Day. It's truly an insignificant "holiday." If your significant other loves you, they will make every day feel like Valentine's Day. Cheesy, but true.
Things You Should Do On Valentine's Day
By Avalon
Swear off online dating for awhile, so you won't meet any more of these people
Watch cute and funny kitten videos (now you have an excuse!)
While you're at it, decide on a pet purchase, so you won't feel as lonely next year
Watch foreign films. You'll end up believing in true love.
It's on a Friday this year! Partying on Valentine's Day is more fun than partying on a random Friday night because the singles are most definitely ready to mingle
Find a one-night stand who feels the same way about the holiday as you do
Hit one of The Least Douchey Bars and maybe you'll find someone to spend next Valentine's Day with! Wouldn't that be a good 'how we met' story?
Spend the night relaxing your ass, so you can laugh it off on Saturday
Single On VD Activities!
By Jenn
Alone on Valentine's Day? Doing that thing where you call it an arbitrary holiday invented by the candy companies and florists to sell more chocolate/flowers? Good one. Sometimes when you are in a truly horrible relationship you hide aspects of yourself you're afraid your significant other won't like. That's very healthy! Now that you're alone and have shed the shackles of that oppressive relationship, feel free to dip your toe back into the Nerd Waters with these fun, single on VD activities.
Legos!
Build that sweet Lego set you got for Christmas/Your Birthday/Whatever. Legos are more than a bunch of colored blocks. There are themes! Just like all of your adult birthday parties! This Friday I'll be building the Back to the Future set but you can test out the Simpsons, Marvel Superheroes, or one that I hope comes out this year: Fifteen Photos of My Cat.
History!
I realize we live in DC which is filled to the brim with 200+ year-old white men building statues of themselves, but we've been there and done that. Did you know that a few hours north of us are the blood-soaked fields of Gettysburg? Whew, there was nothing Civil about that War. Take the day to explore one of the greatest (okay horrible) battles on our nation's soil. Don't forget to take a tour of some haunted house because who needs friends more than ghosts do? Well you, but now you're both set!
Horror Movies!
It's okay to feel down about being alone on this random day in the middle of February. When I feel overwhelmed with the pangs of being purely solo at heart I automatically peruse the horror section of Netflix. Even if you're not a fan of gore (what's wrong with you) you'll take comfort in one thing: There is little to no chance you will stumble upon a romance in a horror movie. It's mostly, always death! And even when people are boning they will actually die because of it. Isn't that cathartic?
Flappy Bird!
Just kidding that's no longer available but your phone has THOUSANDS of apps. Take a trip down that rabbit hole and discover a new one. Maybe there's one about posting your ex's phone number on craigslist. Fun! Just Plug In and Drop Out.
Have A Baby!
This one is just for the ladies and while not traditionally nerdy can be considered as such when you raise that kid on Vitamin D&D Milk. Nothing alleviates loneliness faster than having a kid. Lifetime movies and MTV reality shows have proven this time and time again. Of course the sticky wicket is you have to have sex but hey that's just a formality. In 9 months you'll have a guaranteed best friend for at least 18 years…so get to it! Also, you can train them to do this:
Drinking Alone
By Ashley
One of the classic signs of alcoholism is the urge to drink alone. However, we make exceptions for holidays; cold nights; nights when you have too many wine bottles on your counter and need to get rid of at least one to keep your roommates/parents/significant other/cat from judging you; nights when you've gone too far into the depths of the internet and seen something you can never un-see; etc. Since V-Day is (technically) a holiday, we figured you may want to drink alone in public because the ingredients for those fancy cocktails you like are fucking expensive and you're not patient enough to measure them out properly anyway. Luckily for you, there are a ton of great bars around the city at which you can drink solo without inviting judgment, pity, or unwanted advances from pungent strangers of indeterminate gender.
This place is an introvert's dream: Go out and drink in a bar while also being able to play your favorite old-school arcade games, neither of which require talking to other people if you have no desire to do so. Who knows, you might go for the video games and meet your soul mate by teaming up for a round of Teenage Mutant Ninja Turtles.
So crowded that no one will notice you're alone, Churchkey has 50 taps, 500 bottles, and bartenders who will be able to show you your new favorite beer if you throw out a few adjectives describing your taste. Take a seat at the bar to catch some TV and chat with the awesome staff or perch by the window and watch 14th street flow by while appreciating the fact that you're not outside on a chilly February night.
If you're alone this V-Day and want to drop some cash on yourself, this tiny bar-within-a-bar tucked into the back half of The Passenger is the perfect place to discover your new favorite cocktail with the help of their extremely knowledgable (and good-looking) bartenders. Who needs cheap chocolate and trite sentiments when you can have the full attention of someone who knows their way around rare liquors and is devoting their evening to catering specifically to your unique taste?

If you like a darker, more intimate atmosphere and would prefer feeling the presence of other people around you rather than seeing them, this newly minted U Street bar might be the place for you. If you go anytime after 10PM, this is another place where it will be so crowded that you'll be hard pressed to feel alone while broodingly quaffing one of their Honor Among Thieves cocktails. There's also a good chance that you'll spot/dance to the beats of a Hilton brother or two, which is usually enough to make anyone's night suck less.

This taco vendor on U Street is always crowded enough where no one, including you, will even notice you're alone. You can snack on their tacos, chips and guac, corn, and cheese dip and order a margarita pitcher for yourself while you chat to the friendly bartenders and fervently hope that it will miraculously warm up soon so they can finally open the retractable roof shining promisingly above your head.
This small, arcade-inspired bar in Arlington is pretty much the only place you can avoid all the Northface jackets and Ugg boots that flock to the Clarendon/Court House area. They have a fantastic 28-tap seasonal selection of beer that rotates regularly and a knowledgable, friendly set of bartenders to help you choose your new favorite. This is another place where no one will judge you for being alone – they'll be too busy enjoying the local art on the walls and the great music selection to notice.
The name says it all. (Plus anyone who's committed enough to venture down Bladensburg Road at night probably deserves their drink.) This sister bar to Little Miss has PBRs that start at $1 at 8PM and go up every hour until midnight, so get here early to snag a seat and a beer and then raise a glass to your fellow lonely hearts. (And maybe pick out one or two that you want to shimmy up to when the dance party starts later in the evening.)
Grab yourself a barstool, order yourself an Awesomeness or a delicious beer from their extensive selection, and bask in the dim purple glow from the gothic hanging lanterns on the lower floor. This is the place to go if you want to people-watch: Little Miss attracts a diverse crowd including skinny-jean wearing hipsters, black-clad metal heads, people who look like they unwittingly wandered off of M St NW and are now terrified, and normal people who like beer. Upstairs is a small and usually crowded dance floor with a quality DJ on the weekends, so if you feel like getting your groove on solo this is the perfect place to do so.
This low-ceilinged DC area staple just over the border in Silver Spring is the perfect place to go if you want to sample a lot of quality whisky without the irritation of having to entertain another human being, dress up, or spend a ton of money while you do it. The small size and location outside DC city limits guarantees that you probably won't run into anyone you know while you stuff your face with their delicious tots, burgers, and fried chicken. It also means you don't have to share. Win-win.
This is a great place to go if you're into stringy-haired hipsters in band t-shirts from 1995 who will most likely buy you a cheap but strong cocktail and want to talk to you about indie bands and the merits of veganism vs vegetarianism. If you're not into that, the draft beers are reasonably priced and you might discover a new band you didn't know you liked in the intimate show space next to the bar.
Singles Guide to Loungin'
By Morgan Day
If your chosen form of relaxation and/or escape is reading
Women: Fifty Shames of Earl Grey by Fanny Merkin
"Young, arrogant tycoon Earl Grey seduces the naïve coed Anna Steal with his overpowering good looks and staggering amounts of money, but will she be able to get past his fifty shames, including shopping at Walmart on Saturdays, bondage with handcuffs, and his love of BDSM (Bards, Dragons, Sorcery, and Magick)? Or will his dark secrets and constant smirking drive her over the edge?" (Amazon)
Men: I Hope They Serve Beer in Hell by Tucker Max (vicarious misogyny can be pardoned for one night (No. It can't. -ed.))
"I get excessively drunk at inappropriate times, disregard social norms, indulge every whim, ignore the consequences of my actions, mock idiots and posers, sleep with more women than is safe or reasonable, and just generally act like a raging dickhead." (Max Tucker Website)
Listen:
OR
Watch:
Watch Blue Valentine if you're sick of romcom's and the on-screen incessant lying. Prepare to shout "THIS IS THE TRUTH, THIS IS REALITY, THE AMERICAN DREAM HAS DISSIPATED"
Wear:
Ladies, if you're not wearing a stolen hotel robe with plans of ending the night covered in chocolate and tears, then look cute while alone! Here's a little silk to keep your spirits up.
Guys, you can wear silk too! Oorrrrr…indulge in some quality sweats.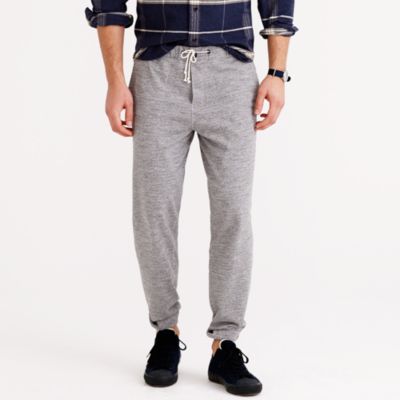 They also have these nifty European sweat shorts if you have chiseled calves: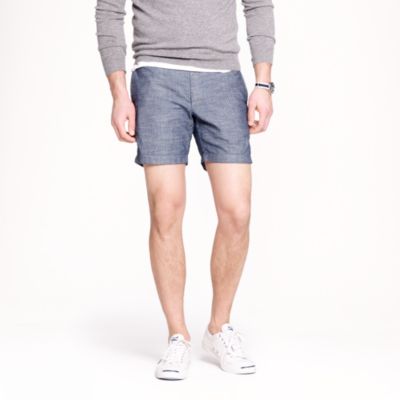 If you're looking to get off the couch, take a yoga class! Yogis don't stop for Valentines Day, and no one will be offering you preservative-filled candy of any kind. Hey, let's do a sun salutation rather than take a shot for every failed relationship we've had.
Not enticing? Make this.