With no more warm spells coming our way anytime soon, it's time to invest in a solid wintertime jacket.
Perhaps that fleece North Face just isn't cutting it anymore, and that's OK. Check out the trend-of-the-season, duffle coats, the undeniably classic pea coats, or the this-bus-won't-come-for-15-minutes-so-I-need-an-oven parkas.
Need to top any of them off with more warm accessories? We've got you covered with PLENTY of SCARVES/MITTENS, COZY SWEATERS, and BOOTS & SOCKS.
—– Duffle Coats —–
Hugo Pratt 'Bareket' Duffle Coat – (Farfectch)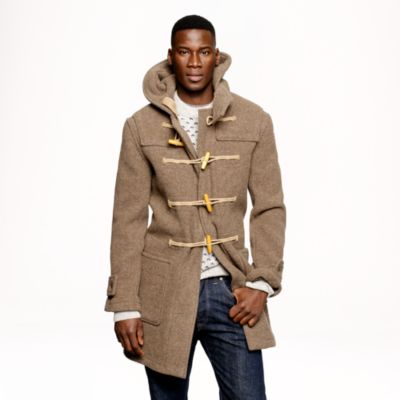 Harbour Duffle Coat – (J. Crew)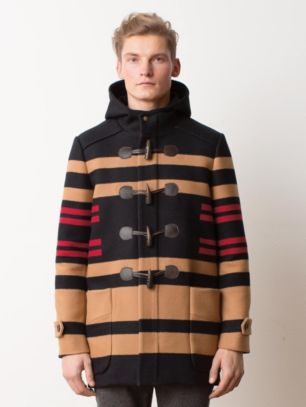 Hells Canyon Duffle Coat – (Pendelton Woolen Mills)
Gloverall Knitted Duffle Coat – (ASOS)
Topman Duffle Coat – (Nordstrom)
—– Pea Coats —–
Coat Mark Man – (Zadig & Voltaire)
Jil Sander Double Breasted Pea Coat – (Barneys New York)
Alexander McQueen Wool and Cashmere Pea Coat – (Matchesfashion.com)
John Varvatos Star USA Raw Edge Sweater Pea Coat – (Neiman Marcus)
ASOS Pea Coat in Charcoal – (ASOS)
—– Parkas —–
Penfield 'Hoosac' Down Parka – (Nordstrom)
Greycoat Parka – (Rag & Bone)

Woolrich John Rich & Bros. Arctic Parka – (SCOOP NYC)
Canada Goose Black Expedition Jacket – (SSENSE)
Michael Kors 'San Diego' Wool Pea Coat – (Nordstrom)