MEME ROUND-UP ISSUE NO. 15: DEEP SPACE LULZ
MEME ROUND-UP ISSUE NO. 15: DEEP SPACE LULZ
by BYT's Oxford trained memeologist Marie Formica
Mankind has done it again. We've landed another rover on Mars. Congrats Earth! Hooray! Way to go science!
But not everyone is happy for Curiosity's popularity this week.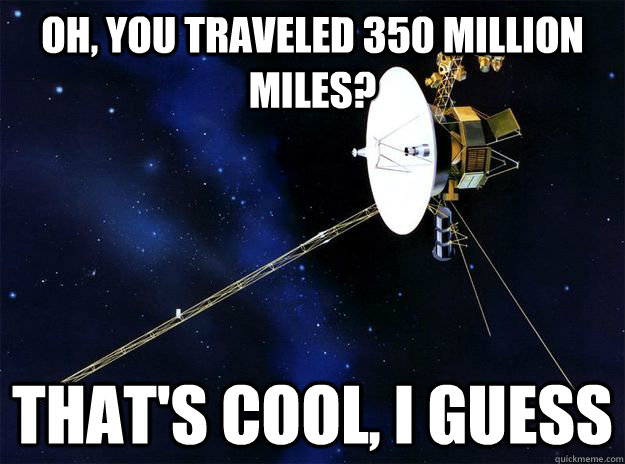 Namely Voyager, which has traveled 11.2 billion miles and is still going.
Do you feel as small as a speck of dust? No, not yet? Good! In honor of our successful interstellar successes this week, let's look at our life on Earth in the light of yet another visit to outer space. Let us consider the unimpressed astronaut. He is the 0.000000001846154 percent.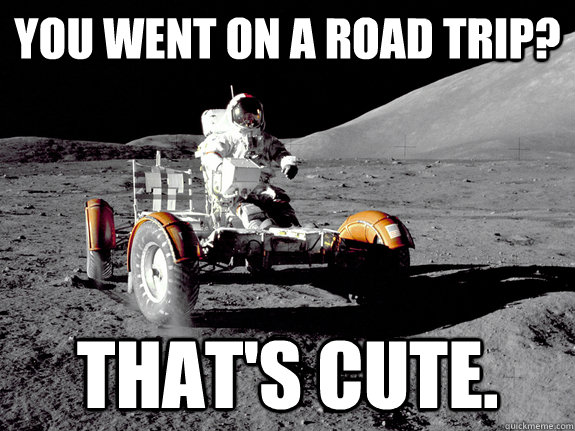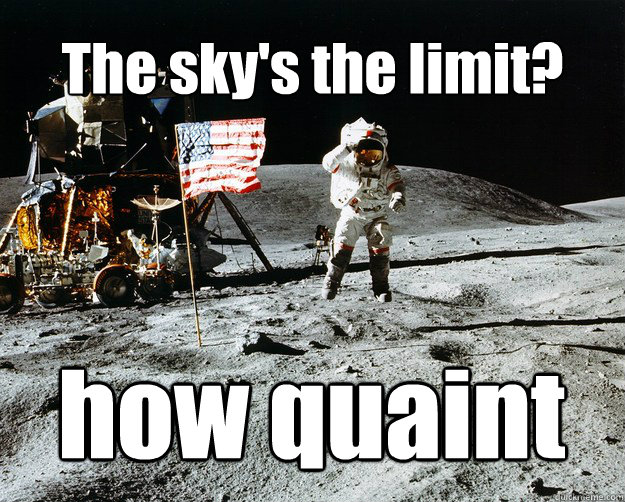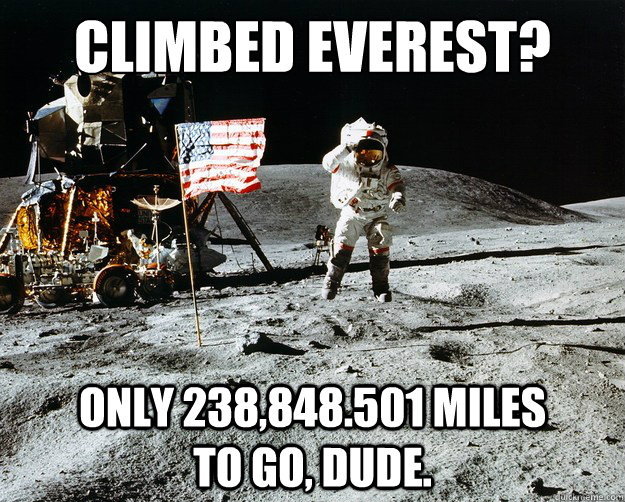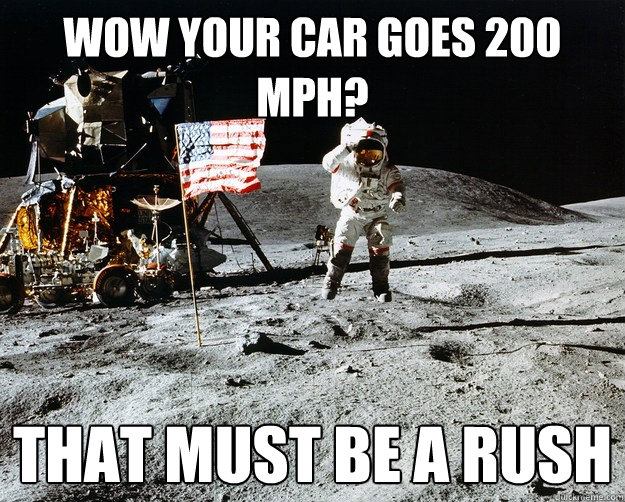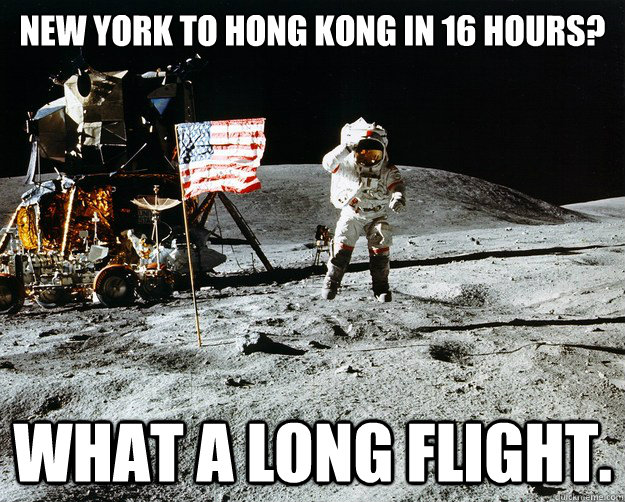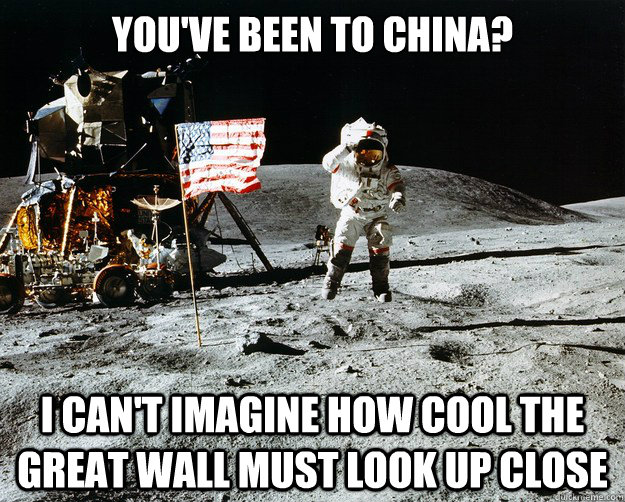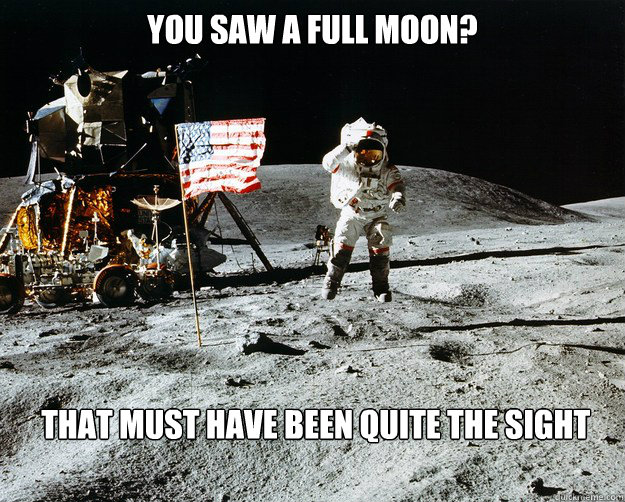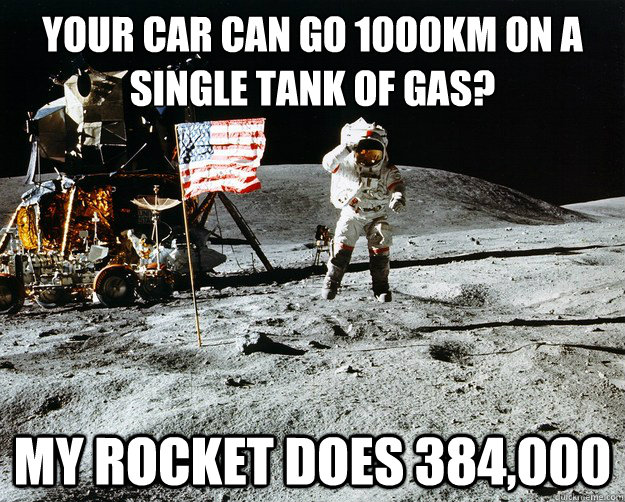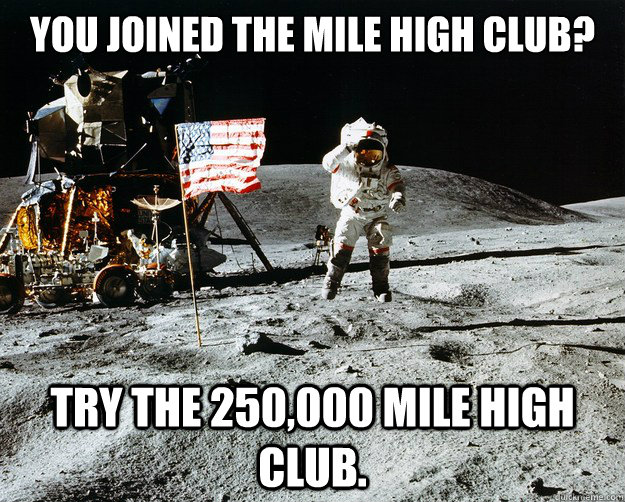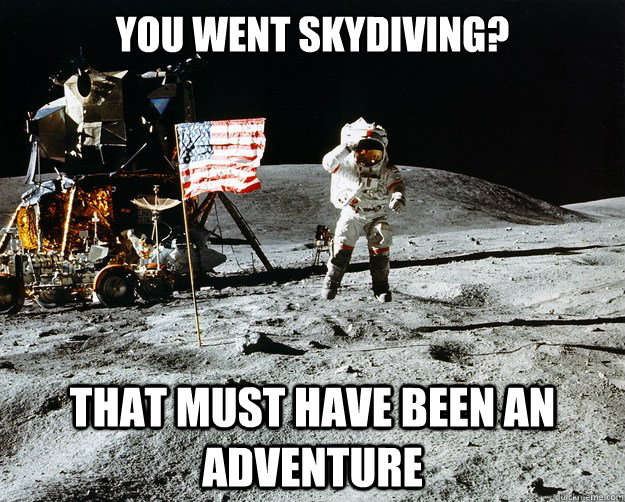 ****BONUS****
The origins of this joke: