Papa don't preach…I'm keeping my comedy
The Kennedy Center's District of Comedy Festival

June 19th – 25th you can enjoy some of the best comedy happening today. From Second City to Reggie Watts, a tribute to Joan Rivers to Judd Apatow & Friends, to a special BYT-curated Bentzen Ball Podcast Studio (stay tuned for this lineup announcement!) you're sure to get everything your comedy heart desires and more. – BYT
June 1st

Hey Frase Podcast Taping @ DC Improv
Evidently this is not a podcast devoted to the late great show, Frasier. – BYT
Sometimes Comedy Show: The Superhero Edition @ Wonderland Ballroom
It's Awesome-Con time again! And just like last year we are encouraging everyone to come out in their favorite super hero costume or t-shirt. We will be telling jokes and saving lives AT THE SAME DAMN TIME! I personally have been saved by a DJ, a designated driver, and Jesus. How about you? Let's talk about it!
Our comedic superheroes are:
Pete Musto
Kevin Lance Murray
Andrew Cook
Wendy Wroblewski
Chris Lawrence
Michael Wolcott
Reid Clark
Becca Steinhoff
and MOTHERKNUCKLE
We may also have a special, special guest come through to save our lives with laughter!
Woohoo! Can't wait!!! – FB
Fun Fun at 121: A Variety Open Mic @ Acre 121
The producers of The Capital City Showcase, the variety show that brings you some of DC's finest performing artists, are proud to announce their latest presentation. EVERY Wednesday night, the Showcase will be presenting Fun Fun at 121: A Variety Open Mic at Acre 121 in Columbia Heights, located at 1400 Irving St NW, Washington DC 20010. Fun Fun at 121 will feature some of the DMV's finest comedians, musicians, and performing artists. And the best part is, the show is FREE! And not only that, there is Happy Hour specials ALL NIGHT, from open to close, which include $5 draft beers, rail drinks, and house wines. Artists can sign up in advance by emailing [email protected] There will also be a limited amount of sign-ups on the night of each performance. Acre 121 opens at 5:00pm and features Happy Hour from 5:00pm until 7:00pm. Seating is on a first come, first serve basis, so come early to make sure you get a great seat.
For more info, call 202-431-4704 or visit www.capitalcityshowcase.com
June 2nd
Jake Johannsen @ DC Improv (2-5)
Jake has a style unlike anyone else working today – his show is a non-stop stream of jokes and observations on almost any imaginable topic, all held together by goofy, warped and hilarious logic. He set the record for stand-up sets on David Letterman's show, with almost 50 appearances — a testament to his amazing writing ability and staying power. If you love the art of stand-up, you gotta see Jake live. – DC Improv
Thomas Dale @ Drafthouse Comedy in DC (2-4)
A former Just For Laughs Montreal New Face, Thomas Dale is a nationally touring comedian and one of stand up's fastest rising talents. It is from his world of colorful characters that Thomas draws the true stories he brings to comedy stages across the country. His ability to marry warmth and acceptance with brutal honesty and an acute awareness of his surroundings has won over fans and comedy insiders alike. When in New York he performs regularly at The Comedy Cellar, Eastville Comedy Club,  Stand Up NY and the famous Caroline's on Broadway. His first late night appearance was on The Late Late Show with Craig Ferguson. Now an Angelino, he has made quite an impression, quickly becoming a regular on the Chelsea Lately round table as well as booking a coveted role on Comedy Central's 'Adam Devine's House Party' and HBO's Funny as Hell. – Drafthouse Comedy
Taping Twenties 2: Comedy PLUS Beer Pong @ The Pinch
We're BACK at The Pinch after a killer first show. We've got three more comics bringing their A material to everyone's favorite basement in Columbia Heights, so come see how many PBRs you can put back while listening to the most exciting, innovative, and fun comics in the city. And after the show, we'll be listening to tunes, throwing back some beers, and playing beer pong! Bring your friends, bring your strangers, come meet some people at the Pinch and treat Thursday night with the respect it deserves.
Host: Kevin Seefried (Brooklyn Comedy Festival)
Featuring:
Martin Amini (Silver City Productions)
Andrew Bucket (202 Comedy Festival)
&
TheBadGuy Flexx (Opened for Tommy Davidson, Da Bad Boys of Comedy)
PLUS
Guest Spots:
Paris Sashay (DC Improv)
Chris Milner (Limestone Comedy Festival, Specific Ignorance)
Tickets:
$10 at the door
$7 online (Presales end one hour before doors open)
7:30pm Doors
8pm Show – FB
Sinbad @ Baltimore Comedy Factory (2-4)
Sinbad. Come on. – BYT
https://www.youtube.com/watch?v=zcxJV3Qoz3o
Mondo Baltimore – Fang & Robo Vampire Double Feature @ The Windup Space
7PM – FANG
"Fang" is a horror comedy about three teenagers who stumble upon a vampire living next door and unknowingly carry the vampire virus throughout their town, causing all hell to break loose. Expect tons of gore and tons of laughs from our very own Jon Boushell!
8:15PM – ROBO VAMPIRE
A "Robocop Inspired, hopping vampire, action/love story," that will bewilder, confuse, infuriate and amuse. No words can describe what you're about to witness! – FB
June 3rd
Jade Catta from Punk'd @ Drafthouse Comedy in DC (3-4)
Jade Catta-Preta is a Brazilian born comic and actress working in Los Angeles and New York. She has appeared on numerous series including Manhattan Love Story, The Jim Gaffigan Show and Angel from Hell. She is currently on MTVS's Girl Code and Lady Like.  She recently wrapped shooting Overanalyzers for Comedy Central and Rooster Teeth's Crunch Time. She has appeared twice on @Midnight and can be seen regularly on VH1. She performs all over the country and features for Bill Burr, Kevin Nealon and Bobby Lee. She has been called "ethnically ambiguous" by many and a "confident dancer" by a phew. Check her out at www.jadecatta-preta.com – Drafthouse Comedy
Christopher Titus @ Arlington Drafthouse (3-4)
Hitting the comedy club stage at nineteen is not the best way to succeed in life. Every turn has to work or you end up on an off ramp holding a 'Will work for food' Sign. Christopher Titus never stopped working at bringing the funny. In the twenty years he has performed he has headlined comedy clubs around the country, written, starred and executive produced a hit TV show, and is one of the few comics ever to have a ninety minute comedy special air on two different networks. Christopher Titus has never shied away from subject matter. In his first stand up show,"Norman Rockwell is bleeding" he destroyed the Hallmark card definition of family and brought it into a real place. The material included in the show covers everything from his mother's mental illness to his father's alcoholism to his ex-girlfriend that used to punch him in the face along with his mother shooting and killing her last husband. Yes, it's funny as hell and can make you shake your head at the same time. "Hard funny is what I go for" Titus says, "It's the kind of joke where you laugh first because you cant help it then you look around to make sure it's OK to laugh. – Arlington Drafthouse
https://www.youtube.com/watch?v=HWqlsivExFs
Professional troll (basically) and pussy destroyer (look it up) Nick Mullen is VERY funny. Go. Cannot stress this enough. – BYT
June 4th
ComedySportz is a fast-paced improvisational comedy show. Two teams battle for laughs and points as they make up scenes and songs on the spot. The audience shouts out all the suggestions and votes for the winners, while the referee calls the fouls. It's not a comedy show ABOUT sports, it's the comedy show that IS a sport. CSz understands that comedy can be enjoyed by people of all ages without having to be offensive — that's why all shows under the ComedySportz banner are "clean." And remember that each show is different. We play new games with new audience suggestions every time. You could see a million shows and never see the same show twice. – DC Improv
Late-Night Improv @ DC Improv Lounge
Our Late-Night Improv slot features "The Blue Show," the cast from the early ComedySportz show making up comedy on the spot for your amusement. It's the late show, so no kids at this show. We never know how "blue" this Late Night Improv show will be. It all depends on how dysFUNctional the crowd is. Ages 18 and up welcome. – DC Improv
Story District & Capital Pride Present: Out/Spoken – Queer, Questioning, Bold and Proud @ 930 Club
Story District returns to the 9:30 Club with Capital Pride on Saturday Jun 4, 2016 to present its sixth annual Pride show — Out/Spoken: Queer, Questioning, Bold, and Proud . Enjoy eight hilarious and heartfelt true stories about LGBTQ life from the best storytellers in town (once dubbed "the gold standard in storytelling" by The Washington Post).http://storydistrict.org/events/item/out-spoken-queer-questioning-bold-and-proud-true-stories-through-an-lgbt-le
Save on fees when you purchase in person at the 9:30 Club Box Office. – FB
Hadiya Robinson @ The Big Hunt
Hadiyah Robinson hits the comedy stage like a bolt of lightning striking audiences down with high energy and powerful punchlines. Her ever expanding routine and improv skills give her performance an air of spontaneity and the performance changes every time. Her television appearances include Comedy Central'sThe Nightly Show with Larry Wilmore,Centric's According to Him & HerOxygen's Celebrity Undercover, AXS TV's Gotham Comedy Live, BET's Comic View & One Mic Stand, The Mo'Nique Show and TV One's Get The Hookup. Along with a busy performance schedule, Hadiyah is a regular commentator on  Internet Action Force, host of a weekly podcast "What Is This Podcast" available on iTunes, Soundcloud and Stitcher and she is the Creator of web series The Grind and Car Pool Rules. – www.hadiyarobinson.com
Awkard Sex and the City @ Black Cat
The NYC sellout show is BACK at the Black Cat to bring more hilariously salacious tales about sex. Kinky, we know. Come laugh, drink, and feel wayyyyyyyy better about yourself and all your life choices while listening to the hilarious comedians of Awkward Sex… and the City. – Black Cat
June 6th
Local comedy baby!
June 8th
The Summer Camp Show XIX @ Wonderland Ballroom
The Summer Camp Show is back! Join us for a night of laughter, song, arts & crafts, and free adult bug juice (a hot mix of Oceanspray & Rum).
Camp related comedy from:
Nate Johnson
Natalie McGill
Alyssa Cowan
Carlos Delgado (stand up)
Katherine Jessup (stand up)
and music from:

Michael Sullivan
Bri Lux
Herb Manilla
Glen Hawkins
Romane Walters
Homer Manilla – FB
June 9th
Kevin McDonald from Kids in the Hall @ Drafthouse Comedy in DC (9-11)
Comedian, actor, writer and director Kevin McDonald founded "The Kids in the Hall" with friend Dave Foley, after they met in Toronto at Second City, and the television series ran from 1988-1995. In the troupe's television series and stage shows, he portrays several popular recurring characters, such as the King of Empty Promises, Sir Simon Milligan, and Jerry Sizzler. McDonald went on to appear in a variety of films including Boy Meets Girl, Lilo & Stitch, "Lilo & Stitch: The Series", and Epic Movie. On television, he has appeared on "The Martin Short Show," "Ellen," "That '70s Show," "Seinfeld," "Friends," "NewsRadio,"  "MADtv," "Arrested Development," and "Corner Gas." McDonald has also done voice work for various animated series, including Nickelodeon's "Invader Zim," "The Angry Beavers," "Catscratch," and "Clerks: The Animated Series." He also played an imaginary friend named Ivan in the episode 'Sight For Sore Eyes' on "Foster's Home for Imaginary Friends," appeared in the music video for "Roses" by Outkast, and made an appearance in "Tim and Eric's Awesome Show." In 2006 McDonald hosted a CBC Television special, featuring several of Canada's best-known sketch comedy troupes. "Sketch with Kevin McDonald" won a Canadian Comedy Award (Best Taped Live Performance – The Minnesota Wrecking Crew). He was recently at the Just for Laughs Festival with the reunion of Kids in the Hall, and also with his show "Hammy and the Kids" with Craig Northey, based on his two dysfunctional families, his father ("Hammy") and the Kids in the Hall, as well as "Death Comes to Town" on CBC. – Drafthouse Comedy
The Improv is proud to host an open mic night featuring local comics in our main showroom. Admission is free, but you can guarantee yourself a seat if you RSVP (click on the ticket icon). Walk-ups are also welcome on the day of the show if seating is available. Host Simone is joined by the following comics (lineup subject to change): Rob Gordon, Becca Steinhoff, Damo Hicks, Petey Steele, Chris Lawrence, Chelsea Shorte, Jeff Hysen, Donnie Sengstack, Alyssa Cowan and Pearl Rosehood.
June 10th
SATURDAY SHOWS SOLD OUT. No one makes a stronger comedy impression than JB Smoove – for years, he has been stealing the show with roles on the big screen (like in "Top Five") and the small screen (like on "Curb Your Enthusiasm"). He's also a truly gifted live performer, whether serving as a host (like on "Last Comic Standing") or a headliner. He's back on our stage for the first time since 2013 … join the fun! – DC Improv
Bobby Slayton @ DC Improv Lounge (10-11)
Getting yelled at has never been this much fun. Bobby's growling voice and scathing insult comedy have earned him the nickname "The Pitbull of Comedy." He delivers jokes and verbal abuse at a breakneck pace that's hard to believe. We're excited to have him in our lounge, a 60-seat showroom that's ideal for his brand of comedy – in an environment that intimate, no one will be safe. It's gonna be a blast. – DC Improv
April Macie @ Arlington Drafthouse (10-11)  
Do you remember the girl in your high school who had a horrible rumor spread about her? It might have involved a football team, or a dog and some peanut butter or maybe processed meat. Well, that girl in Easton, Pennsylvania was April Macie. So, where did she turn for comfort? While some might turn to the Lord, April turned to promiscuity. Promiscuity and then comedy. With her irreverent brand of overtly sexual humor she attempts to break down troubling double-standards and lend her voice to women everywhere. April would like to add that she doesn't really know what irreverent means, but she's heard a lot of other comics use it and thought it sounded kinda' cool. April Macie travels the world collecting stories and experiences, which she then translates into humorous, relatable tales in front of audiences worldwide. April has been to over 23 countries, 12 of those performing stand-up comedy (not fellatio) for the troops, was a finalist on NBC's Last Comic Standing in 2006, has appeared on E! Entertainment, Fuel TV, HSN, Sirius and XM Radio, Bob & Tom, Access Hollywood, and was labeled an "emerging talent to watch" by the Hollywood Reporter at the Just for Laughs Comedy Festival in 2005. April is a regular guest on the Howard Stern show, where in 2008 she was voted the "Funniest and Hottest" comedian in America. She is currently in the documentary, "I Am Comic" which premiered at the 2010 Slamdance Film Festival and is currently airing on Showtime and will also be appearing on Showtime in the stand-up special "Vegas Is My Oyster" premiering August 5th. Currently, she spends most of her time traveling the United States as a headlining stand-up comedian. April has slapped a boyfriend on the toilet for renting out their home for porn shoots, stood on the North Korean border, entertained troops next to the detainee camp in Guantanamo Bay, imported a young Englishman for the summer, only to see him turned away at the border months later for overstaying his visa. She has had numerous crappy jobs-including: a nanny, Hooter's waitress, clowns assistant, telemarketer – fired from all of them, occasionally smokes weed out of an apple and goes to Chucky Cheese with her friends, thinks double standards are ridiculous and hopes to change the world by empowering women, "One dick joke at a time." – Arlington Drafthouse
Kyle Ayers @ The Big Hunt (10-11)
Kyle Ayers is a comedian, writer, actor, and all of that sort, living in New York City, by way of his hometown near Kansas City, Missouri. He brings his satirical look at growing up in the small town to the big city, with a unique viewpoint on his generation, our childhoods, and daily life.   He was featured as a New Face in the illustrious Just for Laughs Festival in Montreal, where Time Out New York heralded him as a "breakout star," saying that "Rural Missouri may have imbued the First Comes Love creator with an aw-shucks demeanor… but he has a progressive conviction praised by the likes of Brian Posehn and Canadian SiriusXM's The Todd Shapiro Show." He will be featured on the upcoming season of "Uproarious" on Fuse. – www.kyleayers.com
Keith Alberstadt @ Bier Baron Tavern
Witty. Clever. Likable. Hilarious.
These have all been used to describe comedian Keith Alberstadt.
For over a decade, Keith has been entertaining comedy fans all over the world — club audiences in the U.S., expats in Asia, as well as U.S. troops throughout the Middle East. Simply put, his style of comedy is one that pulls everyone in. Whether it's his sarcastic approach, his playful attitude, or his good old-fashioned southern charm, Keith makes his comedy relatable and approachable.
Since leaving the office world behind, it's been non-stop for Keith. Starting at his home club Zanies, he's worked all over the country and now calls New York City home. Along the way, he built a solid career that includes such credits as …
Late Show with David Letterman
Late Night with Seth Meyers
Last Comic Standing
Saturday Night Live's Weekend Update (contributing writer)
Late Night with Jimmy Fallon (contributing writer)
Comics Unleashed
Eight comedy tours for the troops — Afghanistan, Iraq, Kuwait, and throughout the Middle East
Fox News Red Eye
Power of Positive Drinking: The Heroes We Deserve @ Right Proper Brewing Company
Comic book characters are everywhere now. Movies, television, comedy shows, weird vigilantes who dress up wander around in real life "fighting crime." At some point it we're going to hit peak superhero and people will finally stop paying to just see Robert Downey Jr. be troubled but witty for two and a half hours. But until that moment happens, you're stuck with Power of Positive Drinking and the finest comedians in DC making fun of these melodramatic fictional universes and the brightly-colored spandex-clad characters that exist in them. Might as well dust off that old collection of Action Comics, pull up a chair and have a drink!
Doors at 5pm
Jokes at 7:30pm – FB
June 11th
Hasan Minhaj from the Daily Show @ Arlington Drafthouse
Hasan Minhaj is a comedian, actor, and writer in New York. He is a correspondent on the Emmy and Peabody award-winning program 'The Daily Show with Trevor Noah'. His critically acclaimed one man show 'Homecoming King' recently returned Off-Broadway after a sold-out run in 2015. A 2014 Just For Laughs 'New Face', he was selected by the Sundance Institute to develop his solo show and feature film at the prestigious New Frontier Storytelling Lab. A featured storyteller for The Moth his work has garnered acclaim in film, web, and television. He hosted the documentary special 'Stand Up Planet' produced by The Bill and Melinda Gates Foundation. His viral web series 'The Truth with Hasan Minhaj' has been featured in countless publications including The Huffington Post, Gawker, and New York Times. He has been seen on a variety of other television programs including Arrested Development on Netflix, HBO's Getting On, and @Midnight on Comedy Central. – Arlington Drafthouse
June 15th
Chris D'Elia @ DC Improv (15-19) 
RIP Undateable. – BYT
June 16th
In School Suspension: There's No Hope w/ Dope – Stories about Peer Pressure and Drug Use @ Songbyrd
Join us as top storytellers and stand-up comics from the DC-area and beyond reminisce about all the silly, embarrassing, wild, and sometimes tough times we had in middle and high school. To help get the creative juices flowing (because let's be honest, it's been awhile) each edition of In-School Suspension will have a different theme.
The theme for the night: There's No Hope with Dope: Stories about Peer Pressure and Drug Use.
The third edition of In-School Suspension will feature:
Aries Reyes (Story League)
Andrew Buckett (Bentzen Ball)
Dee Ahmed (Arlington Drafthouse)
Petey Steele (202 Festival)
Anita Kinney
Christine Vineyard
Reggie Melbrough (Kennedy Center)
And More…
Have theme ideas for upcoming shows? Want to tell a story? Need more info? Visit our facebook page: (Link) or email [email protected]
See you at the show! – FB
June 17th
Dan Cummins @ Arlington Drafthouse (17-18)
Dan's unusual observations and unique autobiographical stand-up have earned him numerous television performances on The Tonight Show (both Conan and Leno have invited him over to the couch!), Showtime's "Live from Amsterdam", Comedy Central Presents, a one-hour Comedy Central special – "Crazy with A Capital F", Last Comic Standing, Nickelodeon's Mom's Night Out, and on many other late night and cable programs. He was a cast member for the the last three seasons of The World's Dumbest on TruTv, and has appeared on several other pop up commentary series, including VH1's I Love the 2000's. Expanding his resume into behind the camera work, Dan's also written or helped produce numerous reality shows the past few years, including Duck Dynasty on A&E, Porter Ridge on Discovery, Town of the Living Dead on SyFy and he is currently writing for two upcoming series being produced by Red Bull. Never taking a break from standup, Dan continues to tour and will be releasing Chinese Affection, his fourth album on Warner Brothers Records, in 2015. This new material was originally recorded for Pandora after the leading internet radio provider chose Dan as their very first comic to spotlight due to his popularity on their stations. Dan will also be recording another special with Warner Brothers in 2015, and, you can now watch him every week, Monday – Thursday, 9-10AM PST on Playboy, as he is the new co-host of The Playboy Morning Show, the network's most popular and longest running series. – Arlington Drafthouse
Matteo Lane @ The Big Hunt (17-18)
He's a New York-based comic who grew up Italian-American (with a little bit of Mexican) in Chicago. He learned 5 languages but still doesn't read books. After spending most of his life as an oil painter and opera singer, trying his best to be Maria Callas, he decided to throw it all away and tell dick jokes to strangers. So far he's had a good run! He's been able to perform at Montreal Just for Laughs Festival and New York Comedy Festival. You may have seen him on Comedy Central's The Nightly Show and Adam Devine's House Party, or maybe drunk at the papaya stand on 6th Ave. He's also a current cast member on MTV's GirlCode and MTV2's GuyCode. He performs all the time in New York, and more and more on the road.
 His goal for 2016 is to find a boyfriend and eat more vegetables.
WE LOVE CHURCH NIGHT FOREVER AND EVER. – BYT
June 18th
Dirty Laundry: DC's Only Late Night Dirty Comedy Show @ Drafthouse Comedy in DC
Come out and see DC's best comedians do the jokes they can't do at other venues. – Drafthouse Comedy
June 22nd
Spend an intimate evening with Todd Glass and the Todd Glass Band in our Comedy Lounge. Todd built a three-decade comedy career by learning all the rules — then finding the funniest ways to break them. Todd is goofy, loud and kinetic, and he never gives less than 100 percent to an audience; he throws down an unpredictable mix of classic stand-up and alternative comedy. Lately, Todd has been praised for "The Todd Glass Situation," his 2012 memoir of a life in showbusiness. – DC Improv
June 23rd
Aries Spears @ DC Improv (23-26)
Aries impersonated family members at the dinner table when he was a kid. He was on stage at comedy clubs by the time he was a teenager, and before he hit 20 he launched a career in show business that's still going strong. Aries is famous for his long run on "Mad TV," which showcased his amazing ability to mimic and mock celebrities. His live show is quick, confident and aggressive – and it's still highlighted by spot-on impressions of sports and entertainment stars. Please note: There are three shows on Saturday (7, 9 and 11). – DC Improv
https://www.youtube.com/watch?v=7ZOf7nvPSlA
June 24th
Karen Williams @ DC Improv Lounge 
As part of Gay Pride Month celebrations, the DC Improv presents Karen Williams — the nation's first out black lesbian comic. Karen started doing stand-up in the Bay Area in the 1980s, and her comedy has taken her around the world. She starred in "I Need a Snack" on Logo TV. – DC Improv
Myq Kaplan @ Drafthouse Comedy in DC (24-25)
Bentzen Ball alum! BYT fave. All around nice, FUNNY guy – BYT
Sherri Shepherd from The View @ Arlington Drafthouse (24-25) 
Guys…The View. – BYT
June 25th
Matt is an Emmy-winning writer for The Daily Show. He has also written for IFC's Onion News Network, GSN's The Newlywed Game, Comedy Central's Tosh.0 blog, and was a recurring panelist on The History Channel series I Love the 1880s. As a stand-up comedian, Matt has been seen Adam DeVine's House Party on Comedy Central. He has toured with such names as John Oliver and Mike Lawrence and can be seen regularly in New York at the Comic Strip, UCB Theater, and Littlefield. In 2010, Matt won Time Out New York's Joke of the Year contest and his web series with colleague Dan McCoy, 9am Meeting, won Best Animated Pilot at the New York Television Festival. In 2012, Matt wrote and starred in The Matt Koff Show, a live sketch show directed by UCB's Will Hines. – www.undergroundcomedydc.com
https://www.youtube.com/watch?v=Aw3IxdrbDKg
June 26th
The June New Deal Laugh-In @ New Deal Cafe (Greenbelt)
Chris Lawrence consistently puts on a great show and is a wonderful person to boot. If you want good comedy at an adorable venue with SOLID drink/food deals. This it. Grab your favorite Roosevelt, hammer out the FDIC and GO!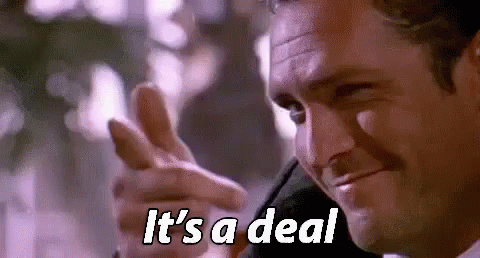 June 29th
Hmmm, a period joke from a dude. Sure. – BYT
https://www.youtube.com/watch?v=16BTZhdeBWM
June 30th
DeRay Davis @ DC Improv (June 30-July 3)
From the South Side of Chicago, DeRay Davis has made himself into a comedic force. After winning Comedy Central's Laugh Riots competition, DeRay started dominating clubs all across the country. He's also a presence in Hollywood, with roles in "21 Jump Street," "Jumping the Broom" and the "Barbershop" movies, to name a few. And don't forget MTV2 — he's a star on "Wild N Out," and he's the host of "Joking Off." In March 2016, he becomes a reality star with the debut of "Living With Funny" on Oxygen. VIP TICKETS: Anyone purchasing a "VIP" ticket for DeRay Davis shows is guaranteed a seat in the front rows. (Unless you have exactly four people in your group, you might share a table with other patrons.) – DC Improv