Laugh Your Ass Off: August Comedy Guide
SUMMER'S ALMOST OVER BUT LAUGHTER IS FOREVER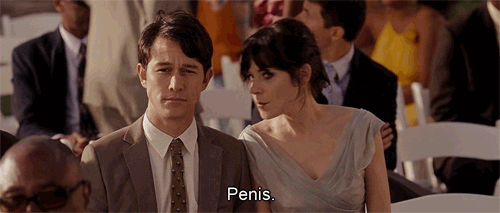 July 31st: James Adomian @ The Kennedy Center's Millennium Stage – FREE
James Adomian is an actor/comedian who is well known for his characters and impressions. He recently wrapped production on David Cross's feature directorial debut Hits, starring opposite David Cross, Michael Cera, Amy Sedaris, and Julia Stiles. It was recently announced that James is developing a new show for IFC called The Embassy. He's currently writing the pilot (in which he'll play multiple different characters) with Scott Aukerman (Comedy Bang! Bang!). He has appeared on Adult Swim's Childrens Hospital (in a memorable series of cameos), on IFC's Comedy Bang! Bang!, and did a standup set on John Oliver's New York Stand Up Show on Comedy Central. James previously starred in the NBC pilot Help Wanted (FKA Untitled Kari Lizer Project) opposite Sarah Paulson, Jennifer Coolidge, Adrian Pasdar, and Tim Meadows, and before that was cast as the lead in Cartoon Network's live-action pilot KROG. James made his late night debut doing standup on Lopez Tonight on TBS, and appeared on Last Comic Standing on NBC, where he was a finalist in the Top 10. James also performed at the Just for Laughs Festival in 2012, and in 2010 when he was chosen as a "New Face." In the past, James was a part of the Comedy Central Indecision '08 Tour, and along with director Bob Odenkirk, James co-created the Face to Bush series of shorts for Comedy Central. He played George W. Bush in Harold and Kumar Escape from Guantanamo Bay (as well as regularly on The Late Late Show with Craig Ferguson), and has done recurring voiceover on numerous animated shows. He is also a beloved regular guest on the Earwolf podcast network and they released his debut standup comedy album Low Hangin Fruit in 2012. (KC)
a very underground and entirely DIY comedy show at Eastern Confederate hair salon in mount pleasant. free. byob.
host andrew bucket presents a bill of DCs most DIY comedians:
jamel johnson
michael foody
chelsea shorte
benjy himmelfarb
katherine jessup
romane walters
YOU MUST RSVP ON THE FB INVITE THANK YOU! (FB)
July 31st – August 2nd: Bonnie McFarlane @ Magooby's Joke House (Timonium, MD) – $9
Bonnie kicked some goddamn ass on the second season of Last Comic Standing which lead to appearances on The Tonight Show with Jay Leno, The Late Show with David Letterman and headlining all over this fine country of ours. She recently taped a one hour special on HBO that you can still catch! Plus she's an accomplished writer and all around impressive comic. (JT)
August 1st: You Me Them Everybody @ The Wonderland Ballroom – FREE
You, Me, Them, Everybody Live
Hosted by Brandon Wetherbee
Guests include
James Nasty-Dj
Legba Mermaiddawn Carrefour
House band
Sadie Dingfelder
Warm up from
Natalie McGill and Katherine Jessup (FB)
August 1st: Comedy Night Fundraiser @ Snyder Center (Alexandria) – $12
Dog days got you down? Then come on out to the Snyder Center this Friday, August 1st at 8 pm (doors open at 7:00 pm) to see some of the hottest standup comics in the DMV area showcase their talents for a worthy cause. One hundred percent of the proceeds of this show will benefit Operation Renewed Hope Foundation, a local non-profit organization that assists the many homeless veterans in our area and around the country.
Tickets are $12.00 at the door, first come first serve – no advanced ticket sales. (Attendees must be at least 21 years of age.) Snacks and beverages will be sold, with the proceeds to benefit ORHF. (FB)
Headliner Jared Logan appeared in his own half hour stand-up special on Comedy Central. You can see him every week as a cast member on VH1's Best Week Ever. He's been featured on TBS's The Pete Holmes Show and Comedy Central's The Meltdown. He was a delegate for Comedy Central's Indecision 2012. Check out his web series Don't You Think on YouTube. Jared lives in New York but is originally from West Virginia. He belongs to one of the few mountain clans who did not handle snakes or make moonshine. (FB)
With Noel Manzullo (DC), hosted by Sean Joyce (DC)
https://www.youtube.com/watch?v=DmquEOowxqc
August 1st – 2nd: Trevor Noah @ The Arlington Drafthouse – $22
Trevor Noah is a comedian from South Africa who has achieved international acclaim. Born a mixed-race child under Apartheid in South Africa, Noah challenges the status quo through his unique perspective, breaking down cultural flaws on all sides and finding our mutual connections through laughter and his eloquent storytelling. Releasing five hour-long stand-up specials in South Africa, he's sold more DVDs than any other standup on the continent and has amassed nearly 3 million fans on Facebook and Twitter. He is currently in development at FOX with Overbrook and LEG producing.Since making his U.S. television debut in January 2012 on The Tonight Show, Trevor has appeared on Totally Biased with Kamau Bell, Gabriel Iglesias' Stand Up Revolution, The Late Show with David Letterman, and had his first US comedy special, African American, air on Showtime.Over the last two years Trevor has had an unparalleled run of sold out shows across the world including his one man show at the Edinburgh Fringe (presented by Eddie Izzard), an unprecedented South Africa and Sub-Saharan Africa tour, a 30-performance theater run in Australia and New Zealand, 8 weeks of shows in New York City and finally a UK and European theater tour which included selling out the Hammersmith Apollo in London. On top of all that, he was the talk of last year's Montreal Comedy Festival with his weeklong sold out solo performances. (Drafthouse)
August marks two years of Happy Buddha shows, so you KNOW we've got some extra-special treats in store for the people! The Happy Buddha himself will be appearing in all of these great shows, and you reserve your seat for all three for just $25! These will be the final Buddha shows of the summer, and the last multi-night run EVER! We had to have multiple nights this week, because just see what's in store!:
Sunday, August 3rd – 7:30 PM – Standup Stavros Halkias, The Lodge, ShawnMikael(s), plus an all-star mashup featuring reknowned improviser Asaf Ronen all the way from Austin, TX, and local legends Shawn Westfalll, Mikael Johnson, Topher Bellavia, David Johnson, Brianna Lux, Taylor Williams-Durant, Katie McDermott…and your friendly neighborhood Buddha! Individual tickets: $15
Friday, August 8th – 10 PM – Standup Randolph Terrance, Breakfast, F.I.S.T. Finalists The Washington Redskins Should Change Their Name – Improv, and Ponies and Friends: A mashup featuring Lura Barber, John Heiser, and Jeff Hughes (aka The Buddha) from Pony Poni Pone with Bryan Jackson, Brianna Lux, Austen Villemez, Stacy Hayashi, and Charlie Visconage. Tickets $10
Saturday, August 9th – 7:30 PM – : Improviser/Standup/ You're The Expert Podcaster Chris Duffy, New York Sketch/Improv troupe Simply Unemployable, Ponies and Friends featuring Jeff Hughes, John Heiser, and JJ Jackson of 3P, Katie McDermott, Marc Reber, Bryan Jackson, and our New York guests, and, last but not least, a mashup featuring the Buddha, Justus Hammond, Jamal Newman, Nikki Stowers, Stephen Mann, Darnell Eaton, and Matt Abedi that we're (well, Jamal is) calling Allergic To Winter, performing in tribute to departing (for Milan) Buddha buddy Andrea Trent – Tickets $15 (FB)
The Capital City Showcase, one the best variety shows in the DC area, returns with their latest installment of The DMV Roast on Tuesday, August 5th at 8:00pm! Some of the area's funniest comics will come together to roast DC's sports teams, public figures, and current events. Each show will feature a "comic stand-in" to play the part of the idea being roasted. And for our latest edition, we will be roasting LivingSocial! The part of LivingSocial will be played by comedian Greg Roth! This show is part of Tuesdays with Funnie at The Brixton, a FREE show EVERY Tuesday night. The Brixton will also be offering their Happy Hour drink specials from 7:00pm till 10:00pm.
Doors open at 7:00pm for an 8:00pm showtime. (FB)
August 7th: Doug Benson @ The DC Improv – SOLD OUT
Doug Benson is still on Myspace. The DC Improv included the link to his page. Weird. Anyway this show is sold out so you'll have to catch this Bentzen Ball alum some other time. wink wink. (JT)
August 8th: 8×8 @ The Black Cat – $10
With performances by Rachel Dry, Derek Hills, Sean Joyce, Howard Lester, Natalie McGill (who by the was has the best #tbt pictures on the Internet), Perth O'Duibhdiorma, Scott Shrake and Typefighter.
8×8: 8 performers, 8 minutes each. Hosted by Brandon Wetherbee. With music before and after by TNT's Michael Saretsky
August 8th – 9th: Moshe Kasher @ The Arlington Drafthouse – $20
Moshe Kasher. Comedian. Child Genius. Jew. Jew Comedian. OBGYN. Pleasure center. Good tipper. Guiding light. Beefcake. He lives alone in LA. Featured on: NBC's E!'s "Chelsea Lately","Late Night With Jimmy Fallon", Comedy Central, "Conan","Carson Daly", Showtime's "Shameless", MTV.He is a writer on NBC's "The New Normal", the Co-host of "The Champs" podcast and the author of the acclaimed memoir "Kasher In The Rye" on Grand Central Publishing. Selected as one of Variety Magazine's "Ten Comics to Watch", LA Times, "Faces to Watch" Itunes "Comic of the year"Things people have said:
"Everything you want in a comedian" – East Bay Express;
"Displays a fiery frustration and agile, confident showcase of his neuroses" – SF Examiner;
"One of SF's open secrets" – SF Chronicle; "Smart, dirty, sharp, self-deprecating and ultimately hilarious" – Denver Post
"(With) a powerful comedic voice and amazingly wide range…(He is) one of the most important comics to watch out for"- Punchline Magazine
"Hunk" – East bay Express.
People really seem to like him. Please, go to Netflix and watch his comedy special "Moshe Kasher Live In Oakland". Please, read his book. Please, think of the children. (Drafthouse)
August 13th: Church Night @ The Wonderland Ballroom – $4.99 to $9.99
Blessings and Light Some Souls Church! Please join us at our next church service at the house of our Lord, The Wonderland Ballroom. We will be featuring TWO hott praise and worship bands, so be prepared to RAWK!
Guest Artist Ministers:
Perth O'Duibhdiorma
Sarah Square Hoop Burlesque
Nate Johnson
Paperhaus
Eggs
General Admission $4.99/ Pew Seating $9.99
Shots-n-tots Communion. Sing-a-long Hymns. Happiness.
www.churchnight.org (FB)
August 15th – 16th: Jon Lovitz @ The Arlington Drafthouse – $30
You guys, The Critic. (JT)
Grace Helbig is a comedian, actress and video blogger. She's the creator and star of the IAWTV and Streamy award winning web series "DailyGrace" and "It's Grace" with over a million and half subscribers. She plays "Idol" in the Streamy nominated web comedy "MyMusic" and was a regular correspondent on G4′s Attack of the Show and VH1′s Best Week Ever. She's studied improv at The Peoples Improv Theater and is a member of the house team Borealis. She's been listed on TIME Magazine's 140 best Twitter feeds of 2012, BuzzFeed's 11 Awesome Up-and-Coming Funny Ladies You Should Know and Variety's 10 Comics to Watch.
Effervescent comedian Hannah Hart is the creator and star of "My Drunk Kitchen", a web series about libation and liberty in the state of post-modern America. Exuding a unique mix of silliness, wit, and heartfelt honesty, Hannah's talents extend to a wide variety of formats, including sketches, original music and vlogs as proven by 50 million+ video views to date.
Mamrie Hart is a comedic writer and performer living in Los Angeles. Originally from a one stop light town in North Carolina, she can now be found being ridiculous on the internet. She hosts a pop culture, mixology show called "You Deserve a Drink" along with Grace Helbig. When she isn't creating cocktail you can find her performing sketch comedy all over NYC, singing with her band Cudzoo & the Faggettes, or popping up on your TV as a nosey neighbor or general weirdo. (Sixth & I)
August 17th: Kyle Dunnigan @ The Kennedy Center's Millennium Stage – FREE
"One of the most innovative, clever and hysterical acts ever unleashed at the fest" said the Montreal Gazette of Kyle Dunnigan's performance on a prestigious gala set at the 2013 Montreal Just For Laughs Comedy Festival. Most recently, Kyle wrote and performed on season one of Inside Amy Schumer for Comedy Central, and is currently writing and shooting season two. Kyle is working on an animated pilot for Nickelodeon as well, where is set as the creator, Executive Producer, and voice of the title character. Furthermore, Kyle has a significant online presence with more than 8 million views on his YouTube page. Kyle also co-hosts a weekly podcast with fellow comedian Tig Notaro, called Professor Blastoff. (KC)
Jessimae Peluso is "a bottle rocket with a pulse," headed in only the expected, upward trajectory of a firecracker, and ready to explode. The self-proclaimed "insecure narcissist" has founded a solid comic reputation in New York City and beyond, slaying audiences with her unequivocal, straightforward, ravishingly raw humor. Slamming listeners with her stances on everything from her roots in Syracuse New York, her fear of children to her infatuation with John Stamos, Jessimae will lay her hook in you from the moment she hits the stage. The dynamic Jessimae Peluso is an artist in the truest sense of the word, persistently out to challenge herself and her audience.
With roots in Syracuse, Jessimae sought comedic pastures first in Boston where she performed improv with "The Tribe," laying the sod for what would become a burgeoning spontaneous brand of original comedy. In 2008, Jessimae began to bud on stages in the mighty five-borough metropolis. She's finding her voice while paving her own way through the comedy scene. Jessimae has also leapt onto the small screen with appearances on "The Tyra Banks Show" and Tru TV's "All Worked Up" to compliment her extensive commercial work, which includes an international Nintendo ad campaign. She was featured in the Boston Comedy Festival, North Carolina Comedy&Arts Festival, Women in Comedy Festival, NYC's Funniest Comedian Contest and has opened for Doug Stanhope. On a yearly basis, with increasing triumph, Jessimae returns to the 'Cuse to host her "Hometown Humour Tour" at the Palace Theatre with 300+ people in attendance. She was also chosen to perform for Stand Up Norge Summer Series, a prestigious comedy festival in Oslo Norway that only invites one American comic per year. She has contributed to Playboy.com, MadeMen.com, and has been featured in the Huffington Post as one of the funniest comics to follow on twitter. To keep on her toes, Jessimae stays busy in NYC with her weekly comedy show, "Comedy Punch" and can be seen regularly at Cringe Humor's swanky new comedy club, The Stand. Watch for Peluso on MTV's "Failosophy" and MTV's "Girl Code".
Carly Aquilino
Carly Aquilino is a stand-up comedian described by audience members as "funny" and by her father as "a huge mistake." As a New York native Carly first stepped on stage at Gotham Comedy club and has since been quickly rising in the comedy scene, performing at the most popular clubs in New York.
Carly's hobbies are telling jokes and checking Facebook to make sure the people that made fun of her in high school got fat. Carly feels proud of having her stand up featured on Sirius XM radio and is especially proud that she once made her grandma Marilyn laugh so hard that her teeth fell out. (DC Improv)
Big hair. Big nails. Big tan. Why not be the Long Island Large though it seems like Long Island Ice Tea would make the most sense. (JT)
Very special theater edition of the Hustle. Your host is Keith Becraft of the Charm City Comedy Project and your comedians are Stephanie Joyal, Ivan Martin and Nik Oldershaw. (FB)
Recurring Stand-up Events and Open Mics
Every Monday Night: La Bomba: A Comedy Show @ Little Miss Whiskeys – FREE
COMICS: e-mail [email protected] to subscribe to the stage time mailing list. Run by Ryan Schutt.
Every Monday Night: Open Mic @ The Sidebar (Baltimore) – FREE
This is quickly becoming Baltimore's best open mic. There is always a good, attentive crowd and once someone shit inside of a clothes hamper outside of the bar. No really. That happened. Signup is at 8:00, show at 8:30. (JT)
July 7th: Open Mic @ Buffalo Wing University (Fairfax) – FREE
This is a BRAND NEW open mic. Sign up every Monday at 7:00 PM, music from 7:30 PM to 11:00 PM. Hosted by Derek Evry. (FB)
Every Tuesday night this show features DC's best stand-up comics along with a few newer comics performing at Vendetta on H St NE. Many of these comics regularly perform with national touring headliners at the DC Improv and Arlington Cinema & Drafthouse. Vendetta is located at 1212 H St NE.
Doors at 7:30. Show at 8:00. No cover. You must be 21 to enter.
To perform email: [email protected](www.undergroundcomedydc.com)
Tuesday's at 8:00pm, some of DC's funniest comedians come together to bring you a FREE show EVERY Tuesday night! The shows are a unique blend of comedy , music, improv, and vaudeville guaranteed to entertain! And not only that, from 7:00pm to 10:00pm, The Brixton offers Happy Hour The line-up for these fantastic shows is as follows:
First Tuesday – The DMV Roast Some of the area's funniest comics come together to roast DC's sports teams, public figures, and current events. Each show will feature a "comic stand-in" to act as the concept being roasted. Hosted by Christian Hunt of The Capital City Showcase.
Second Tuesday – Seed's Speakeasy An alternative-soul music show that features some of DC's finest musicians, hip-hop artists, and spoken word artists. Step into the underground and see some of DC's hippest artists. Hosted by comedian Haywood Turnipseed, Jr.
Third Tuesday – "Improv"able See some of DC's best improv groups put on a fantastic show! The performances rely on audience ideas and participation, so it's your chance to be a part of the action! Hosted by comedian Reggie Melbrough of Don't Block the Box.
Fourth Tuesday – The Romane and Lettuce Hour Comedians Romane Walters and Jamel Johnson present a vaudeville-style show with a hilarious blend of music, comedy, and everything in between! See some of DC's best comedians put on a truly one-of-a-kind show! All of these amazing shows are free of charge, though donations will be collected for the artists.
Join us for the Funny! (Haywood Turnipseed Jr.)
Max Rosenblum hosts DC's best comedians every Tuesday beginning at 8:30 p.m. for a FREE show. For more information email [email protected] (JT)
Hosted by Haywood Turnipseed Jr. and Mike Brown. Get attacked by the hilarity! (BYT)
Every second and fourth Tuesday Night: Open Mic @ Tangier – FREE
Open mic comedy organized by Amanda Foster and Teresa Cagnolatti. Free show at 8 PM. Sign-up is on site and starts at 7:30. Bar extends happy hour (on drinks and hookah) until 10 PM to accommodate comedy attendees. E-mail [email protected] with any questions. (AF)
Every Tuesday Night: Premiere Open Mic Night @ Old Firestation #3 (Fairfax) – FREE
Starting March 11th and every glorious Tuesday after! Sign up via Facebook or on site at 8pm. Show starts at 8:30! (JT)
Every First Tuesday: Tuesday Night Lights @ The Wits End Saloon at Magooby's (Timonium, MD) – FREE
Do you need a good laugh? Well, starting on March 4th at 9pm, join host Mike Finazzo (who has opened for the likes of Dennis Miller and Drew Carey), along with some of his hilarious friends for a monthly standup show! Tuesday Night Lights will take place on the first Tuesday of every month in WITS END SALOON (located in Magooby's Joke House) and will feature new talent as well as comics from 98 Rock, Comedy Central, Last Comic Standing and PBS. Great local and national talent, reduced drink specials and IT'S FREE! (FB)
Every Wednesday Night: Underground Comedy @ The Big Hunt – FREE
Sean Joyce is really running some QUALITY rooms in DC. It's always packed but not in a terribly uncomfortable way and please feel free to try out your new jokes! That's the point of an open mic after all. Signup via email: [email protected], doors at 7:30, show at 8:00. By the way most of these comics have performed with nationally touring comedians so you're in for a real goddamn treat. (JT)
Head to the Wonderland Ballroom every Wednesday night to see some great FREE comedy. Each show has a regular comedian. The first Wednesday features Haywood Turnipseed Jr (Highway Robbery), the second Wednesday is Linsay Deming (Church Night),the third Wednesday is Adam Friedland (Funny Moms), and last, but certainly not least, is Christian Hunt (The Wonderland Circus). (FB)
Every Wednesday Night: Open Mic @ Touchdown – FREE
Every Wednesday, 8 p.m., hosted by Hemu Nair, Blake Premer, and Justin Hefter. Please e-mail [email protected] to sign up. Emailers get priority over walk-ins. 5 minute set for e-mailers. 3-4 minute set for walkins (and only if there's room). All levels welcome! (FB)
1st and 3rd Wednesdays of the Month: Open Mic @ Epicure Cafe (Fairfax) – FREE
COMEDY RETURNS TO EPICURE. PREPARE YOSELF. IF YOU LIKE TO LAUGH, TO BE MERRY, TO BE WITH FRIENDS, BE THERE. IF NOT, DON'T EXPECT ME TO REMEMBER YOUR BIRTHDAY. OR YOUR NAME. MAINLY YOUR BIRTHDAY, I'M USUALLY PRETTY GOOD WITH NAMES. Seriously though, comedy is back at Epicure! 1st and 3rd Wednesdays of the month, starting March 5th. Hope to see y'alll there!
COMICS: Interested in performing?Email [email protected] (FB)
Every Wednesday Night: Wednesday Night Comedy @ The B Spot Art Gallery/Smoothie Bar – FREE
Comedy Show, Open Mic at The B spot Art Gallery – Smoothie Bar – Tea Room located at 1123 Pennsylvania Ave SE. The B Spot was voted D.C.'s bests Smoothies in 2013 by the City Paper. Come out enjoy a smoothie, or some tea and laugh while watching some of the best local comics make boring regular life funny. The show starts at 730pm sign out at 7pm on the spot. (FB)
Hosted by Max Rosenblum and David Coulter. Signup on site at 8. It's a lottery folks so prepare yourself! (JT)
Join Rahmein Mostafavi and three of the area's best comics for an hour of comedy, food, and drinks. Plus, it's only $5. (AD)
Pros, amateurs and new comers and teens are welcome! To sign up email: [email protected]. (The Comedy Spot)
10 local stand-up comedians perform, each for 3 to 10 minutes. But it doesn't end there. Stay for "Everyone's A Comedian" afterwards where anyone from the audience can tell a joke. The funniest joke gets $25 and a t-shirt. (CS)
Every Thursday Night: Comedy @ The Rhodeside Grill – $5
Hosted by Jon Yeager featuring a new hilarious headliner every week. Open mic spots available! Get 'em while they're lukewarm. (JT)
Every Thursday Night: Benny's HaHa's @ Benny's Bar & Grill (Potomac) – FREE
Starting February 20th. Sign up with Jon Yeager on FaceSpace! (JT)
A comedy talkshow/lovely podcast hosted by BYT's own Brandon Wetherbee. Regulars include Haywood Turnipseed, Jr., Dana Bell, and Adam Friedland. (JT)
Every Friday Night: Underground Comedy @ The Big Hunt – FREE
Sean Joyce provides yet another amazing open mic for DMV comics. As always sign up via [email protected] Doors at 7:30. Show at 8:00. Laughter forever. (JT)
The guys from the ThreeGuysOn podcast come to the Arlington Drafthouse and perform their best comedy material. It's a free comedy show! (AD)
Every Friday Night: Silver City Open Mic @ Heaven and Hell – FREE
Hosted by Martin Amini. Performers get 5 minutes. Sign up on site. Email [email protected] for more info. (JT)
Every Friday Night: Best Laughs in Town Open Mic @ Benny's Bar & Grill (Potomac) – FREE
Benny's Bar & Grill hosts an open comedy mic every friday. Sign up here or on site. Extended sets (10 minutes+) available. Sign up with Jon Yeager on FaceSpace! (JT)
Every Friday Night: ComedySportz: TNG @ The Comedy Spot (Arlington) – $10
ComedySportz: TNG is our training class that performs most Fridays at 8:00pm. Since these are our newer performers, and they are eager to please and to impress you – we encourage our audience to shout out their most cruel suggestions to really challenge the players! Come shout out your most cruel and challenging suggestions! (The Comedy Spot)
Every Friday & Saturday Night: The Blue Show @ The Comedy Spot (Arlington) – $15
The Blue Show is all your friends from ComedySportz, but now we can say and do as we are so inspired. We do not stretch to make the material dirty, we just don't have to edit ourselves – and some of us really should be edited. There is no age requirement for this show, but enter at your own peril. This show is NOT COMEDYSPORTz! Please do not bring kids, your mom or livestock to this show. (The Comedy Spot)
Hi there. I see your Bing search brought you here. That is fascinating. Here has some great comedy. Here has some cheap drinks. Here has a dope dance party. You forgot what your original Bing search was. Should've used Lycos. Well now you're here so enjoy yourself!
HEADLINER
Ryan Schutt (DC Improv, Nerdist's "Competitive Erotic Fan Fiction" podcast, San Francisco Sketch Fest, winner of the 2013 March Madness of Comedy, semi-finalist at the 2014 Laughing Skull Festival, NXNE, peep the funny at https://twitter.com/ryschutt)
FEATURING
Matty Litwack (Cleveland Comedy Festival)
Jessica Brodkin (Arlington Cinema and Drafthouse)
Stavros Halkias (Bentzen Ball)
HOST
Reggie Melbrough (Broncos)
Every Saturday Night: Underground Comedy @ The Capitol Lounge – FREE
Another amazing Sean Joyce room! Starting February 8th he starts a new open mic in DC…and on a Saturday no less. That's amazing! Signup by emailing [email protected] Show starts at 7. No cover. No drink minimum. No muss. No fuss!
Every Saturday Night: Open Mic @ The Arlington Grill – FREE
Sign-up on site at 9:30. Comics get 3 minutes. (AD)
10 local stand-up comedians perform, each for 3 to 10 minutes. But it doesn't end there. Stay for "Everyone's A Comedian" afterwards where anyone from the audience can tell a joke. The funniest joke gets $25 and a t-shirt. (CS)
On April 5th you can catch Thom Lutkenhouse, Natalie McGill, and your headliner Richard Whack. Hosted by Franqi French it will feature some of the DMV's (and beyond) best comics! Every other Saturday so get on it. (BYT)
Every Sunday Night: Underground Comedy @ Grand Central – FREE
Sean Joyce does it again! Starting March 2nd he starts YET ANOTHER new open mic in DC. He's the best. Signup by emailing [email protected] Show starts at 8! (JT)
Every Sunday Night: Open Mic @ Charles Village Pub (Towson, MD) – FREE
Signup early by emailing [email protected] or on the spot at 8:30. This is always a really good mic so I suggest getting there early and staying late. Don't be that comic who leaves after their set. We all have jobs! We all have kids*! *DVR'd shows (JT)