Maybe This Year Will Be Better Than The Last
December 1st
When Jerry Seinfeld made the documentary "Comedian," he tapped Orny Adams to show another part of the comedy journey: a young guy trying to fight his way to the top. Fourteen years later, Orny is still in the game, and jokes have taken him around the world. He has written for the greats, been on the big talk shows and scored acting gigs. He perfected his own style of high-octane observational comedy. And now he's back for more shows at the DC Improv. – DC Improv
Julian McCullough @ Drafthouse Comedy DC (1-3)
Julian McCullough is a stand-up comedian and writer. As a student at Rutgers, Julian entered stand-up and quickly became House MC at the famed Stress Factory in New Jersey. Since this time, he has exploded onto the New York stand-up scene, quickly making a name for himself. He performs regularly at the top comedy clubs in New York, including the Comedy Cellar, Caroline's on Broadway, Gotham Comedy Club, Comic Strip Live, and Stand Up NY. Julian has opened for comedy superstars, including Colin Quinn, Kevin James, Dave Chappelle, Lewis Black, and Brian Regan. He recently appeared as a featured comedian on NBC's Late Night with Jimmy Fallon. He also nabbed a spot on NPR's beloved This American Life radio program. Following an appearance on Comedy Central's Live at Gotham, Julian landed his first half-hour Comedy Central Presents special. He also appears regularly on MTV2's hit series Guy Code. An established television personality, Julian has served as a talking head on numerous VH1 specials. Currently, Julian can be seen as host of the TBS series Very Funny News, which airs on Saturdays. – Drafthouse Comedy
December 2nd
You, Me, Them, Everybody 8 Year Anniversary Show @ Wonderland Ballroom
560 episodes, 489 guests, 11 cities, 8 years of podcasts, 7 years of live shows
Hosted By Brandon Wetherbee
Co-host Allison Lane
Guests include
Valerie Perry
Max Wolfson
Haywood Turnipseed Jr
Warm up from Dee Ahmed and Norm Quarrinton
$5 suggested donation, 21+, 2015 and 2016 shirts and ebook/audiobook copies of The Donald: How Trump Turned Presidential Politics Into Pro Wrestling for sale. – FB
Noah Gardenswartz @ The Big Hunt (2-3)
Always relaxed on stage with a wide range of material and a unique perspective on life, Noah Gardenswartz is a comedian you should know about. Currently living in Brooklyn, Noah's well-crafted mix of jokes, observations, and personal stories have made him a New York City favorite, and a nationally booked up-and-comer. In 2016, Noah had his own half hour special on Comedy Central, and also released his debut comedy album, "Blunt," on Comedy Central Records. He has appeared on Conan, Comedy Central's "Adam Devine's House Party," and in 2015 he was a semi-finalist on NBC's "Last Comic Standing." He has written for truTV's "Comedy Knockout," and also appears regularly as a panelist on the show. – Underground Comedy DC
VENT! an Interactive Happy Hour & Comedy Show @ Drafthouse Comedy DC
Every 1st and 3rd Friday, comedians Stephen Nicks and Max Rosenblum host "VENT!", an interactive happy hour and comedy show. The show has local comedians and you, the crowd! Complaints encouraged. – Drafthouse Comedy DC
Steve Lemme & Kevin Heffernan @ Arlington Drafthouse (2-3)
Super Troopers 2! Beerfest! – BYT
Capital Laughs Presents: DC Stand-Up @ Town Tavern
On the first Friday of every month, The Town Tavern in Adams Morgan plays host to a Capital Laughs comedy extravaganza. Come and see some of DC's best stand-up comedians before they get all famous.
Tickets are just $8! Or two for $12.
It's a deal. It's a steal. It's the sale of the century! – eventbrite
December 3rd
Dirty Laundry: DC's Only Late Night Dirty Comedy Show @ Drafthouse Comedy DC 
Naughty not nice jokes! – BYT
December 5th
Comedy & Cocktails All-Female Showcase @ Dirty Martini (Part of Comedy on the Table's 5 Year Anniversary)
Ladiezzzzzz! – BYT
Comedy & Cocktails All-Female Showcase (in association with Pretty Funny Entertainment)

Looking for a laugh on Monday night? Then come join the Capital Laughs crew at The Passenger for some festive shenanigans! We'll have some of the District's best comedians performing the kind of material they can only get away with for one month each year. If nothing else, you'll be able to annoy your conservative friends by telling them that you attended a "Holiday-themed comedy show".
Ho ho ho! I'm a bad mofo! – eventbrite
December 6th
Comedy Beyond the Table @ Songbyrd Cafe (Part of Comedy on the Table's 5 Year Anniversary)
Happy Fucking Birthday to US.
In October, Comedy on the Table, D.C.'s longest running stand-up comedy show to highlight the area's funny women turned five years old. So we're celebrating those ELEVEN shows we've done by bringing a bunch of amazing performers back for an extravaganza of laughs on a Tuesday night.
This is one of FOUR Comedy on the Table anniversary shows.
And it's a benefit for N Street Village so you can't go wrong. For $5. – FB
Can We Get an Angkor @ Maketto
Join us Tuesday night, on December 6th, for another edition of Caring for Cambodia Young Professionals Comedy Night! Maketto & Laughs at First Sight has selected some of the funniest uprising DC comedians to perform for you all.
Proceeds to benefit Caring for Cambodia. For more information please visit our website at www.caringforcambodia.org [http://www.caringforcambodia.org/_green – FB
December 7th
Sometimes Pop-Up Comedy Show @ Wonderland (Part of Comedy on the Table's 5 Year Anniversary)
It's Michele Sometimes' Birthday!!!
She's reached the age where she can speak about herself in the third person and it not be weird.
This year we're partnering with Comedy on The Table to celebrate their anniversary! So the line up will be all ladies who have performed for Valerie Paschall's Comedy on the Table Showcase! – FB
The producers of The
Capital City Showcase
, the variety show that brings you some of DC's finest performing artists, are proud to announce their latest presentation. EVERY Wednesday night, the Showcase will be presenting Fun Fun at 121: A Variety Open Mic at
Acre 121
in Columbia Heights, located at 1400 Irving St NW, Washington DC 20010. Fun Fun at 121 will feature some of the DMV's finest comedians, musicians, and performing artists. And the best part is, the show is FREE! And not only that, there is Happy Hour specials ALL NIGHT, from open to close, which include $5 draft beers, rail drinks, and house wines. – FB
December 8th
Bah, Humbug! An Improvised Christmas Carol @ Drafthouse Comedy DC 
God bless us…almost every one. – BYT
December 9th
Christina Pazsitzky @ DC Improv (9-10)
Christina is the friend you wish you had in high school. In the last few years, she's been a favorite on talking head shows (such as "Chelsea Lately"). She was one of the top finishers on "Funniest Wins," TBS's comedy competition show. She's the co-host of the podcast "Your Mom's House," with her husband and fellow comedian Tom Segura. And in January, her album "Man of the Year" shot to the top of the iTunes charts. – DC Improv
Hey Frase Anniversary Show @ DC Improv Lounge
STILL not a podcast about Frasier. 🙁 – BYT
The Second City's Nut-Cracking Holiday Revue @ Arlington Drafthouse (9-10) & (16-18)
Chicago's legendary sketch comedy theatre presents the perfect addition to your holiday season, The Second City's Nut-Cracking Holiday Revue at the Arlington Cinema & Drafthouse. Second City's Nutcracking Holiday Revue features a seasonal blend of hilarious scenes, songs and our trademark improvisation with a sprig of holiday mischief for a night of spirited fun. Funny, bright and completely original, Second City's Nutcracking Holiday Revue is the perfect alternative to the same old holiday shows. From uneven gift exchanges with your clueless boyfriend to couples therapy with Joseph and Mary, Second City has your ticket to all that's ridiculous about this magical season. – Arlington Drafthouse
This Show Will Only Bring You Happiness @ The Velvet Lounge (Part of Comedy on the Table's 5 Year Anniversary)
This edition of This Show Will Only Bring You Happiness is especially curated for the Fifth Anniversary of Lousy Humans' show, Comedy on the Table. Feast your eyes and ears. – BYT
Harrison Greenbaum @ The Big Hunt (9-10)
Harrison began performing stand-up comedy while studying psychology and English at Harvard.  A summa cum laudegraduate, Harrison was the co-founder of the Harvard College Stand-Up Comic Society (or "Harvard College SUCS," as the group's name is cheekily acronymized), the first organization at Harvard dedicated to the performance and appreciation of stand-up comedy and one still popular on campus today. Now living in Manhattan, Harrison has quickly become one of the most in-demand comedians in New York, performing in more than 600 shows a year and thus leading both Time Out New York and the NY Daily News to call him "the hardest-working man in comedy." One of Comedy Central's "Comics to Watch," Harrison has also received many awards and honors for his comedy, including the Andy Kaufman Award (2010) for creativity and originality in comedy,the Shorty Award in collaboration with Comedy Central and the New York Comedy Festival for "Best Emerging Comic" (2011), and the Magners Comic Stand-Off (2011). On television, Harrison was featured on NBC's Last Comic Standing (for a clip, click here), AXS.TV's Gotham Comedy Live and National Geographic Channel's Brain Games, was a regular panelist on CurrentTV's Viewpoint, and has appeared on MTV, SPIKE TV, the Discovery Channel, and the Science Channel. Behind the scenes, Harrison was a producer for Primetime: Would You Fall for That? on ABC (which premiered in 2013 to over 3.5 million viewers) and a story producer for VH1's This is HOT 97, and was the warm-up comic for Katie, Katie Couric's daytime talk show on ABC. – www.harrisongreenbaum.com
Redacted Tonight's Lee Camp LIVE @ The Bier Baron Tavern
Lee is the head writer and host of the national TV show Redacted Tonight with Lee Camp on RT America. He's a former contributor to The Onion, former staff humor writer for the Huffington Post, and his web series "Moment of Clarity" has been viewed by millions. He's toured the country and the world with his fierce brand of standup comedy, and George Carlin's daughter Kelly said he's one of the few comics keeping her father's torch lit. Bill Hicks's brother Steve said Lee is one of only a handful with Bill's "message and passion." For more go to LeeCamp.net. – FB
December 10th
Capital Laughs Presents: Kevin Seefried & Friends @ Town Tavern
Celebrate the holidays early with NYC comedian Kevin Seefried and some of his favorite comics from the District! Seefried brings his introspective, confessional material and high-energy, vibrant performance style back to Town Tavern, where he'll be accompanied by Martin Amini, Denise Taylor, and host Jack Coleman. With cheap drinks, stellar waffle fries, and a top-notch comedy show, there's no better way to spend a Saturday night than in the audience at Town Tavern. – eventbrite
Ten Things I Know: A Comedic Test of Fact & Fiction @ The Fridge
It's official people: we live in the post-truth era. Look it up, I'll wait. So how do you determine what's real and what isn't? How do you sift through the information overload? Well, here's a good place to start. We've got six highly knowledgeable and funny people. Each of them is going to inform you a little bit on ten different topics. You, the audience, decide what's reality and what's horse bologna. If you guess correctly, they have to face the consequences. And you can bet the stakes will be high. – FB
December 15th
Hypnotist Flip Orley @ DC Improv (15-18)
No two Flip Orley shows are the same, which is why he's been a DC Improv favorite since the 1990s. Flip uses hypnosis to turn audience members into the stars of the show. He leads volunteers through twisted scenarios, getting reactions that are almost beyond belief – and he does it all without humiliating anyone. Whether you're on stage or watching from the audience, Flip's show is unforgettable. And no, we weren't hypnotized into writing this. – DC Improv
Happy Hour Trivia @ DC Improv Lounge
Teams of brainiacs square off for glory and prizes! Hosted by Chris White, a leader of the 1994 Penncrest High School championship Scott's Hi-Q Team. Happy Hour Trivia has been recognized as one of the most challenging and fun trivia competitions in Washington. Get your team together and see what it's all about! Doors open 6:30, game starts around 7:05. – DC Improv
Off the Rails! Storytelling Hosted by Katherine Jessup @ Drafthouse Comedy DC
We love Katherine Jessup. We also love going off the rails. Can't say we stay on them very often. Go to this show. – BYT
The Facebook Monologues hosted by Dee Ahmed & Max Wolfson @ Drafthouse Comedy DC
The Facebook Monologues is an unconventional monthly comedy show. Some of DC's best comedians will be performing monologues inspired by the weird world of Facebook. Epic fights, random comments, and regrettable statuses from your past. If it's embarrassing, and/or unintentionally hilarious, we're taking it to the stage. Cast Includes: Andrew Hall, Kandyce August, David Coulter, Franqi French, Pete Musto, and Alyssa Cowen. We highly recomend you update your privacy settings. – Drafthouse Comedy
Jeff Simmermon Live Album Recording @ Black Cat Backstage
Jeff Simmermon is a storyteller and standup comic whose work has appeared on This American Life and The Moth's podcast and radio hour. He's also won several Story League championships right here in Washington, DC in addition to multiple Moth StorySLAMS, including a GrandSLAM in March of 2014. Jeff is also the producer/performer behind And I Am Not Lying, a variety show that combines stand-up, storytelling, burlesque, sideshow and music on the second Friday of every month at the Upright Citizens' Brigade Theater in the East Village. These performances will be recorded for his first album, to be released by Comedy Dynamics in the early part of 2017. – Black Cat
December 16th
Giulia Rozzi @ The Big Hunt (16-17)
Giulia Rozzi is a writer, comedian, actress, producer and very emotional person that was raised in Boston by two adorable Italian immigrants that let her watch Benny Hill when she was three. – www.giuliarozzi.com
Best bio. – BYT
December 21st
A Merry Murder Mystery @ DC Improv
Have Yourself a Merry Murder Mystery / Solve a Crime Tonight / Laugh and Drink / As Someone's Murdered in Plain Sight … We've had a lot of people "kill" on our stage over the years, but at this show, we're asking the audience to solve a murder. "A Merry Murder Mystery" is a show by Die Laughing Productions (who brought us murder mystery shows in January, April and August). You help solve the crime that takes place to open the evening. It features radio star Justin Schlegel of 98 Rock, Rob Maher and more. – DC Improv
December 22nd
Tony Woods @ DC Improv (22-23)
A true "comedian's comedian," Tony started doing stand-up right here in the District. He has influenced countless stand-ups, delivering long and unforgettable bits with a signature laid-back style that completely disarms audiences. He returns to the DC Improv stage this December, and the Friday shows will be taped for an upcoming special. Come see a hometown hero at his best. – DC Improv
Rob Cantrell @ Drafthouse Comedy DC
Comic, writer and actor Rob Cantrell has been seen on several TV networks (NBC, CBS, HBO, FX, Comedy Central). Cantrell has performed at Bonnaroo, SXSW and the New York Comedy Festival. He acted in sketches on Comedy Central's Colbert Report and FX's Totally Biased. Early in his career, he gained national attention for being a top ten finalist (#7) on the very first season of NBC's Last Comic Standing. He also appeared in promos for HBO's Flight Of The Concords and rapped in music videos for Comedy Central. Rob is based in Brooklyn, NY, and performs Stand-Up comedy all over the planet earth.
Also catch him December 23rd for House Band's Christmas Not-So-Spectacular
December 23rd
Ryan Conner @ DC Improv Lounge
Ryan Conner finished in the Top 10 of Last Comic Standing's 2015 season. He does stand-up comedy all over the country. He's also a writer/producer for MTV's Ridiculousness and was a contributing writer for the Emmy-nominated Billy on the Street. He's from Virginia and lives in Los Angeles. Sound good? – DC Improv
Here's all you need to know! www.carmenlynch.com
December 28th
Impractical Jokers 'Santiago Sent Us' Tour @ The Theater at MGM National Harbor
Impractically Imperfect in Every Way. – BYT
December 29th
Tom Rhodes @ DC Improv (29-30)
D.C. is an international city, and Tom Rhodes is an international comedian. We get a lot of great stand-ups at the Improv, but so far he's the only one who hosted a talk show in the Netherlands. Tom shares his travels both on stage and online, through his Tom Rhodes Radio podcast and his travel writing. He also makes regular appearances on other podcasts and Comedy Central. Close out 2016 with one of the most fascinating performers in our lineup. – DC Improv
Michael Kosta from Fox Sports' Crowd Goes Wild @ Drafthouse Comedy DC 
Michael Kosta is a stand-up comedian who currently hosts and co-executive produces The Comment Section for The Kardashian Network (formerly E!).  The show, which is also produced by Joel McHale, deconstructs the daily goings-on of pop culture via social media. Previously, Michael was seen on Fox Sports 1's, Crowd Goes Wild, on which he and Regis Philbin lead a panel of experts in a lighthearted look at the world of sports. Kosta started out as an athlete; he is quick to point out that he was once-ranked number 864 in the world in professional tennis and earned over $11,000 on tour.  Don't laugh, that's $11,000 more than you made as a pro athlete. – Drafthouse Comedy DC
December 30th
Join us for a very special holiday themed Church Night! Take your picture with the Lord at the moment of his birth in our special "Crowning of the King" photo booth! Sing holiday/cat themed hymns! Sanctify yourself with shots-n-tots communion! – Black Cat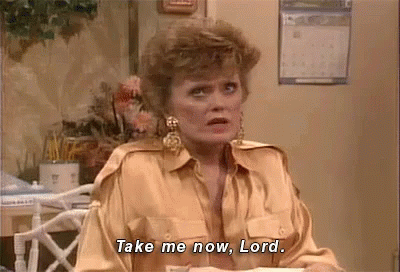 Bengt Washburn @ The Big Hunt (30-31)
Bengt Washburn is an Aquarius with Hazel eyes who prefers boxer briefs, solid deodorants, and Crest toothpaste. He is 5'9″ tall, weighs about 149 pounds and can bench 150 pounds three times without a spotter. He has a vertical leap of 16 inches. 8 years ago a lump appeared on his right thigh. Its not visible from the stage but according to some kids at the water park, it looks creepy. Many people say Bengt looks kind of like a monkey. – www.getbengt.com