Inauguration is here. You may not want to be here.
We've compiled some last minute trips. Whether you want to literally or figuratively get away, we're presenting viable escape plans.
Get Out of D.C.
Fells Point, Baltimore, Maryland, 40.4 miles from the National Mall
Last time I was at Fells Point it was Halloween, which is my least favorite day. In spite of the dread I feel annually, I had a good time at Fells Point; it has cute brick buildings that make suitable backdrops for the obligatory 'grams, good restaurants and a nice waterfront. Kalis Mezze is one block off the harbor and has amazing Greek tapas that I enjoyed despite a waiter silently and aggressively lurking in full terminator regalia. Aside from wandering the brick paved streets filled with quaint brick buildings, you can take in the harbor from either a water taxi or BYOG (G= grog = alcohol) Pirate Boat ride, or head to the National Aquarium (not technically in Fells Point). You could stay at the the Inn at Henderson's Wharf which is right on the Point of Fells Point, but since it's a central neighborhood, you can stay where ever you want in Downtown Baltimore for easy access. -Catherine Dorman
Charles Village, Baltimore, Maryland, 41.9 miles from the National Mall
Looking to get away from D.C. but not so far that you wont be able to come back if you realized you forgot your toothbrush? Then look no further (and I mean that very literally) than the charming neighborhood of Charles Village area of Baltimore. Kick your night off with dinner at Joe Squared. They have very good pizza and some weirdly delicious salads and if there happens to be a band playing downstairs, that's even better. It's a very laid back, very relaxed kind of place. Strangers will talk to you and buy you drinks, not because they're weirdly hitting on you but because people are nicer in Baltimore.
Had your fill of food? make your way over to The Charles for a movie. When shit is going down in D.C., this is the perfect place to be. The Charles is old as hell and only has three different screens but it's been in Baltimore forever and it's always playing something interesting. On Friday you can catch Moonlight, 20th Century Women, Lion, La La Land, and Manchester By Sea so if you haven't caught up with your 2016 viewing, now's a good chance.
At this point you have two choices depending on what kind of person you are. If you don't drink and you want to engage in a little but of politics, Red Emma's has a lot of great lemonades and sodas and various baked goods, and since it is a radical bookstore, I'm sure you'll be able to find someone to talk to about the future of the United States.
If you do drink and you don't want to talk about politics, then make your way over to The Crown. Get as many cheap beers and shots as you possibly can and spend all night dancing your ass off to the various DJ's. It will be too loud to talk about Trump and the inauguration and sometimes that's exactly what you want. -Kaylee Dugan
Fredericksburg, Virginia, 52.4 miles from the National Mall
A neat little town with plenty of historical importance, Fredericksburg is a great escape whether you're a history buff or an avid outdoorsman (or both). Known as the site of a key battle during the Civil War, George Washington's childhood home, Ferry Farm, is also in town – two good reminders that this country has always really been about, and for, rich white men. There is plenty of great canoeing and hiking along the Rappahannock River, and their river trail offers en easy, scenic run or bike along the riverbanks. Lake Anna is just another 20 miles or so outside of town, for those of you who would rather laze on the water.
Though Fredericksburg is only 50 miles south of D.C., it can take up to two hours to get there on a good day – but on the positive side, you can also take Amtrak or a Greyhound bus (shudder) if public transportation is your thing; Downtown Fredericksburg is extremely pedestrian friendly and features plenty of restaurants, shops, and things to see. -Jose Lopez-Sanchez
Calvert Cliffs State Park, Lusby, Maryland, 56.6 miles from the National Mall
An ideal winter hiking destination, where two weekends ago the light dusting that hit the District brought about eight inches of snow to this spot on the Chesapeake. It turned this bay side park into an idyllic, crystalline forest that'd make you swear you got transplanted into The Revenant. Even without the snow, the scenery should provide enough fodder to Instagram shame your friends languishing in their NoMa high-rises or reluctantly witnessing the debauchery on The Mall. Concerns of the impending apocalypse will temporarily fade when you take the 90 minute drive southeast of the city. Dams are an essential facet of ecosystem here. The trail passes a body of water that acts as a tributary to the Chesapeake Bay, and along it you'll find a beaver meadow! Sounds like something out of Narnia. You might be lucky enough to spot the furry critters halfway along your two-mile trek to the shore. It's also home to some really fat birds. Spherical, Angry Bird-looking abominations. At the end, dip your toes in the sand or the calm, brackish water, picnic, then search the cliff face and rock outcroppings for fossils, some more than 20 million years old. -Joseph Franco
Carroll County, Maryland, 61.2 miles from the National Mall
Carroll County has a great small-town feel, ideal if you want to escape the current chaos of the city. Carroll Country has farmer's markets, a charming wine trail for drinking away life's problems, and one of the best bed and breakfasts in the area, Antrim 1844. The inn is rustic and beautiful, and offers amenities like afternoon tea, happy hour, and a breakfast tray brought to your room, followed by a full country breakfast. The venue also has an upscale restaurant where you can treat yourself to a decadent six course menu. By course three, you will have found your happy place. -Priya Konings
Harpers Ferry, West Virginia, 63.7 miles from the National Mall
Harpers Ferry never gets the credit it deserves. Only 90 minutes from the DC, the hills of Harpers Ferry offer hiking, camping, and several notable historical sites. In the warmer months, it's easy to canoe or kayak the Shenandoah and Potomac rivers, which border either side of the town. In the dead of winter, however, it's the perfect quiet spot for a retreat into the woods. Sleep at The Ledge House, eat at Country Cafe and General Store and drink at Bistro at the Town's Inn. -Jonny Grave
Berkeley Springs, West Virginia, 107 miles from the National Mall
Often referred to as "America's First Spa", Berkeley Springs is a quaint town of about 700 or so inhabitants nestled in the Eastern panhandle of West Virginia. Only a 90 minute drive from Washington, D.C. (thought you might want to build in another hour for traffic this weekend) the town's economy is built around spas, mineral baths, and relaxation. The oldest and most famous of these is Berkeley Springs State Park, a Roman style bathhouse that first opened in 1930 and offers a "variety of baths and treatments in the warm mineral waters that flow from the springs at a constant temperature of 74.3 degrees Fahrenheit." Sounds delightful. There are also plenty of decent cabins in the surrounding area up for rent on AirBnB, should you have a few other friends who want to join you last minute.
Heads up: I saw lots of Trump/Pence signs when I was there last fall, so just be mentally prepared. Maybe worth booking a deep tissue massage? -Jose Lopez-Sanchez
Richmond, Virginia, 108 miles from the National Mall
You might still think of Richmond, VA as the former capital of the Confederate South. But if you can navigate around the giant Confederate army statues on Monument Avenue, you'll find that Richmond is our surprisingly cool neighbor to the south. See for yourself and hit up the shops and restaurants in Carytown, visit the free and awesome Virginia Museum of Fine Arts, or walk the suspension bridge to Belle Isle. You'll see so much flannel at the Fountain Bookstore or Lamplighter Coffee that on a rainy day, you might think you've ended up in Portland or Asheville. -Trisha Brown
Charlottesville, Virginia, 115 miles from the National Mall
Love wine? You're right in the center of some of Virginia's best wineries, with over 30 to choose from in the surrounding area. History buff? Visit Monticello and tour the historic UVA campus. Feeling touristy? Walk one of the longest pedestrian malls in the country in downtown Charlottesville, peppered with numerous bars, restaurants, shops, and music venues. -Logan Hollers
Hershey, Pennsylvania, 134 miles from the National Mall
Chocolate is the cure to all life's problems. Go to Hershey to visit the amusement park, create your own chocolate bar at Hershey's Chocolate World, and unwind at the spa at Hotel Hershey. Hotel Hershey is an awesome place to stay, with fantastic restaurants and a spa that offers chocolate infused spa treatments. They are currently offering your second night 50% off if you book a one night stay. -Priya Konings
Gay Philadelphia, Pennsylvania, 141 miles from the National Mall
The one that started it all. Woody's is Philly's oldest and quintessential gay bar. It has a neighborhood feel and an all together friendly vibe, this is the ultimate hang out spot. The first floor has a smaller bar that opens outside in the summer and has a small quiet coffee corner for those intimate chats. Second floor has a large dance floor, nonstop music videos, and even free Internet booths. Woody's recently just made it into Out Magazines top 50 gay bars in the country. No trip to the gayborhood is complete with a stop at Woody's.
Tavern on Camac is an all around cool place. The first floor is a piano bar featuring the best of Philly as well as guest performers from around the country. Step upstairs and you have a great dance floor that is normally packed on the weekends. So come for the amazing performances and stay for a fun night out dancing. They also have a killer restaurant that is very popular for lunch.
I am a total sucker for comfort food, like all day every day. So I got you covered. Bud and Marilyn's is one of Philly greatest with its modern interpretation of comfort food classics. Yeah… their fried chicken da bomb. Chef and owner Marcie Turner began the restaurant a year ago as homage to her grandparents; she definitely is keeping the legacy going.
The head of Philly's drag scene with its infamous show host Mimi Imfirst, is at Voyeur Nightclub. Also multiple dance floors with different themes.
The best ice cream shop in the entire world is Big Gay Ice Cream and now it has a location in Philly! Get the "Salty Pimp," it's the best.
Those in D.C. who love Nellies, should love Tabu Lounge and Bar. Two floors of TV's for watching sports and popular with Philly's gay sports teams. -Jp Sisneros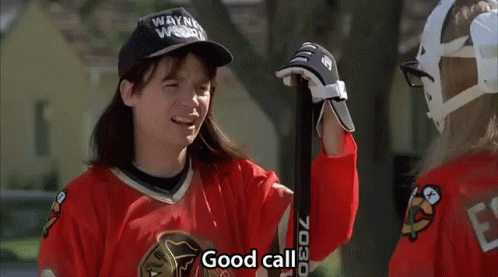 Colonial Williamsburg, Virginia, 154 miles from the National Mall
Go to Colonial Williamsburg for the history and the ghosts. Williamsburg is super old (for American standards, George Washington hung out here) and witnessed a lot of horrors during the Civil War, so it's no surprise that it's one of America's most haunted cities. Make the most of it's restless spirits by spending the night in one of their purportedly haunted tavern accommodations, like the Market Square Tavern which has functioned as an inn since the mid 1700's, and still has some bodiless guests hovering around. Spend the day on tours led by guides in funny hats or leading yourself around, then find some reprieve from the colonial-ness with a dinner that doesn't require you to churn your own butter at Sweet Tea and Barley. They serve modern takes on southern staples like my personal favorite fried green tomatoes. Once you're full of comfort food, find some discomfort on a candle lit ghost tour through the town (regular or extreme) before heading back to the ghosts in your hotel room. Romantic! -Catherine Dorman
Drink To Get Away
We need beer more than ever. From Friday through the weekend, local breweries will be happy to meet that demand. Check out what special beers they've mashed, hopped, and fermented for the occasion.
Denizens Brewing has never been shy about its politics, and I love them for it. To wit: The Silver Spring brewery will "celebrate" inauguration day with an event called Inaugural Idiocracy. The big selling point? Happy hour prices all damn day. So, if you're looking to drown your sorrows with cheap quality beer (and to escape DC proper), here's your spot.
The event will also feature a screening of award-winning documentary "Idiocracy", evening tunes from DJ Blaqsquerade, and the debut of a special, spicy Mexican chocolate porter called Woman, You Nasty! (The exclamation point is part of the name, but I also feel passionately about it.)
Plants crave electrolytes. People crave Mexican chocolate porter.
Back on election night, Port City let patrons vote on a special one-off brew for Inauguration Day. Patrons wisely chose the Electioneering ESB. (Sorry, Deft Dubbel!) On Friday, the Alexandria brewery will unleash that ESB. And if there was one takeaway from the Beer in Review, it's that people want more ESB.
Hellbender head brewer Ben Evans has made a small batch of pale ale to mark the inauguration: Tiny Hands! The 6.2% beer was brewed with a grist of Crystal and American chocolate malts, hopped with Centennial and Columbus, and fermented with a Belgian yeast strain. The brewery opens at noon.
Oh, you want a third inaugural beer? OK, might we recommend Bluejacket's People are People? The 6% Belgian-style saison was brewed with raw wheat, hopped with a mix of American, European and Southern Hemisphere hops, and fermented dry with a blend of farmhouse yeast strains. Here's the kicker: All proceeds from the sale of this beer during the weekend will go to DC's Immigrant Justice Legal Service Grant Program, a non-profit organization that provides legal services for immigrants. And you can find not just at Bluejacket, but at all NRG properties, including ChurchKey, Red Apron Burger Bar, The Partisan, The Sovereign, and Hazel.
The fifth edition of Baltimore's Charm City Bluegrass Festival isn't until late April, but on Friday, it'll begin a Battle of the Bands competition for the festival's opening slot. Like last year, this Dobro dustup will go down at UNION Craft. (The brewery makes a special beer for the event each spring, too.)
On the real, this just sounds like a solid excuse to visit Union and drink their across-the-board great beer. We recently did a deep dive on their imperial black IPA Lucifer's Trees, but they'll also have the new dark sourMidnight Marauder, winter seasonal IPA Rye Baby (which is incredible this year), and everyone's favorite (and sneakily boozy) oatmeal stout Snow Pants.
This isn't an event per se, but both locations of Right Proper (Shaw and Brookland) will be donating a portion of every Maslow to the Pink Boots Society, an organization that supports women in beer. What's Maslow? Good question! It's a rustic, dry-hopped farmhouse ale brewed with Pizzeria Paradiso. Want more? I wrote an entire story about Maslow. Also, it was one of my favorite beers of last year.
Talk about a good time to release beers called Desolation and Madness, amirite? Everyone's favorite Takoma brewery will be open from 2:00 to 9:00 on Friday, releasing new batches of Desolation (a 9.7% imperial porter conditioned with rye barrel-aged coffee beans) and Madness (the brewery's seasonal winter warmer). Also, there's a chance you might be able to score some Star Dust, the brewery's brand new double dry-hopped Double IPA (brewed with Mosaic lupulin powder!). No promises there. I can promise they'll be open, though. -Phil Rucno
Pedal To Nowhere
Cycle stress away at SoulCycle and Flywheel Sports. All four of SoulCyle's D.C. locations (Mount Vernon, Georgetown, West End, and 14th street) will be open on Friday with classes starting as early as 6 a.m. and running as late as 6:30 p.m. Stop by the West End location for a special hip-hop class at 5:30 p.m.. If Flywheel is more your speed, swing by Flywheel's Dupont location on Friday for a variety of Flywheel and FlyBarre classes starting as early as 6 a.m. and running through 6 p.m. Cycle on. -Arielle Witter
Pamper Away Reality
At Hope Floats spa-goers can relax every single one of their senses. Guests can experience the unique sensation of 60-90 minutes of flotation therapy, which literally has you floating in water to relax. Guests enter a flotation tank, or sensory deprivation chamber that doesn't let in light or sound, to soothe the body and mind. The goal of flotation therapy, which uses 800 pounds of medical-grade Epsom salts to make sure that any and all can float, is to help guests reach a deep meditative state. Fear not if you're a bit claustrophobic, the flotation tank has a door that cannot be locked, allowing floaters to step out of the tank if need be. On top of flotation therapy, Hope Floats also offers use of an infrared sauna, where light is used to heat the air and directly warm the body without over-heating the room. Spa-goers are encouraged to use the sauna followed by a flotation therapy session to reap all the soothing benefits both therapies have to offer.
If 24-hour relaxation on demand is what you need, check out Spa World. The unique spa is open 24 hours, seven days a week. If the appeal of getting your relaxation on at any given time isn't enough, Spa World offers a variety of body massages (aroma oil, shiatsu, and reflexology), body scrub services, access to a sauna, water massage therapy, and more. Spa World has something to battle any and all stress life throws your way whenever you need it.
Believe it or not, Lunar Massage is in fact not a spa – no saunas and certainly no wide-array of state of the art technology to achieve maximum relaxation. Instead, Lunar Massage works with a group of trained massage therapists who use everything in their arsenal of knowledge to help each guest. Visitors don't buy into a special type of massage service, but instead purchase a session time between 20 and 90 minutes with a therapist. -Arielle Witter