We've reached that time of year, when presidential hopefuls debate each other while millions half-pay attention. Instead of half-watching, half-tweeting in your own home, you should head to one of these five bars and do the same. They probably have better drinks and televisions.
Bar Pilar is going all in this election season. Not only are they hosting watch parties for all of the debates, but they've also put together some special election and politically themed cocktails that call back to the elections of yesteryear. I'm particularly drawn to the Guantanamo, with gin, absinthe and rum, but that's just me.  You may be more of a Taft Re-elected or Split the Party kind of person. Only one way to find out.
Each of their locations, except Hyattsville, will screen the debate. At the 14th St. location they've put together a panel to discuss the craziness that has been this election cycle as well as whatever craziness has just happened in the debate.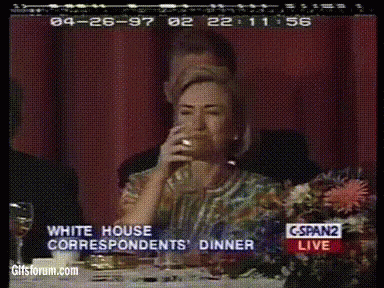 The debate screens at 9 p.m. but Sudhouse is getting the party started early by putting on drink specials starting at 4. The $3 PBR, $5 drafts and rail drinks will pair nicely with the classic American delicacies of $4 corn dogs, or $6 pork sliders.
Act like the classy, oyster-loving American Trump or Clinton would want you to be by taking advantage of Pennsylvania 6's $1 oysters, $5 oyster shooters, and sip some $10 bubbly or $7 house wines. Bonus points because it really looks like the kind of place where you should be watching a presidential debate.
If you don't think it's enough to see the candidates on the television screen, Capitol Lounge has you covered. They're bringing in impressionists of both candidates. Drink specials all night long as well.