Giveaway: Sharks & Recreation @ Nat Geo
You may not have noticed, but our Nat Geo after hours party is right around the corner. With a theme that can't be beat (come on Parks & Rec and sharks are a match made in heaven), this party is the only good way to end your summer. Holy Ghost! is coming all the way from the far lands of NYC to DJ, SKYY Vodka will be crafting some sweet cocktails and Old Busthead Brewing will be there to take care off all of your beer needs. I only have one question for you, what more could you want?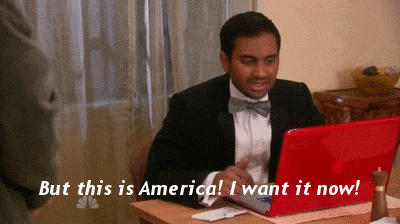 JK, that's a lie because I have another question. In order to score some free tickets to our Nat Geo party, I need you to leave a comment below telling us all about your favorite episode of Parks & Rec. Go into detail because every episode is magical and I want to relive all of them through you. Let's get Parks & Wrecked.