Gay Icon of the Week: Michelle Rhee
I hope you did your homework!
Gay Icon of the Week: Michelle Rhee
Often known as the Dominatrix of Education (right?), Ms. Rhee (I can't even bring myself to call her Michelle) is using her diva fierceness for the greater good, regardless of what some might say. She's shut down low-performing schools and gotten rid of teachers not pulling their weight, but it kind of reminds me of that scene in Showgirls, when Nomi pushes Cristal down the stairs in order to get others (okay namely herself) into the spotlight…
Okay, so it's the tiniest bit like that. Instead of boobs, there are brains. Instead of penises, there are #2 pencils.
Ms. Rhee is controversial in all the right ways. She's not making music videos, bondaged up and acting "risque." (that we know of) Instead, she's demanding that our youth have the best education possible, and refusing to take "no" for an answer. WORK. In short, she's paving the way for the future, and it is COVERED in glittery gold, baby.
I'm gonna confess: I kinda love her.
And now, the showdown: we've (pretty much) got our new mayor, and word is he's been over her from the start. Trouble? Perhaps. But can you really picture Ms. Rhee cowering under her desk like she's practicing an earthquake drill? RRRRRRRIGHT. Whether she stays, who knows… but if not…
Predictions:
1) Traveling across the nation, covering every school in sequins and making scholars out of all of us: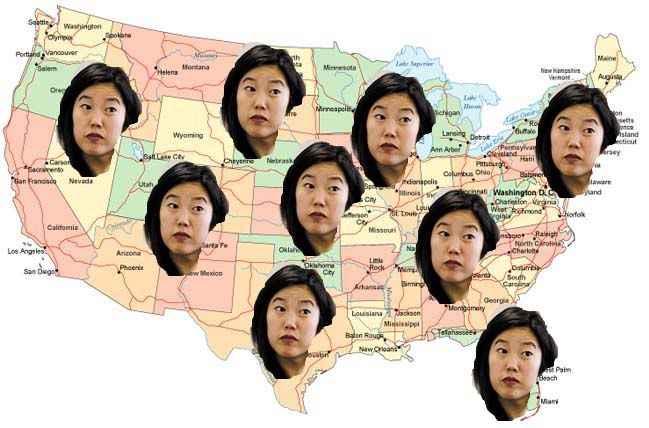 2) Putting Jeff Foxworthy to shame on an episode of Are You Smarter than a 5th Grader?: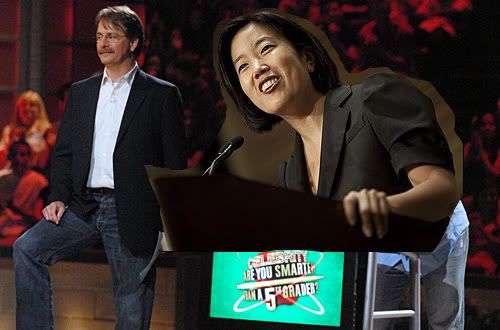 3) Turning everyone into zombies because of her reforms ***BECAUSE OUR FUTURE'S SO BRIGHT, WE GOTTA WEAR SHADES EAT BRAINSSSSSSS***: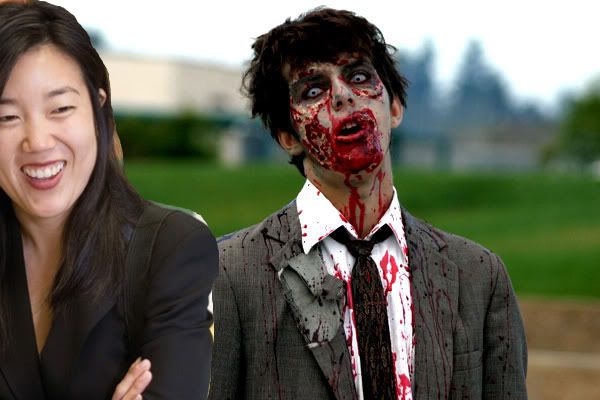 4) Becoming Rachel Zoe's new assistant now that Brad is gone (also the one I'm really holding out for):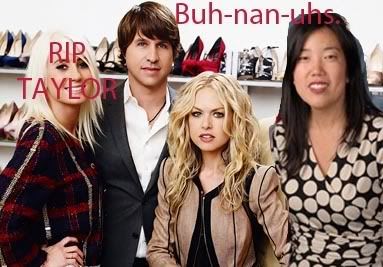 either way, class is in session, and you deserve an A+ and a gold star for Iconology, Ms. Rhee. (BTW you always have cute hair cuts)