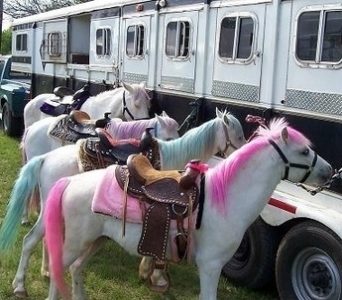 There is a ton of stuff comin' at you this weekend. It would be easy to get overwhelmed. But thankfully your lovely BYGays are here to help you sort it all out for top drink-ability, dance-ability, and weekend maximization. We also want to remind you that The Hunger Games is coming out in theaters Friday and WE ARE SO EXCITED! One question remains… if I am excited for The Hunger Games does that mean I am from the Capital? (ha ha)
Anyway, say good bye to the work week and hello to your gay weekend bets!
Just cuz I wanna this week will be image heavy with stuff from TV… enjoy the gifs. They are a gift.
THURSDAY
Get down to music from all across the globe. Grab your carry on and dancing shoes for Jet Set at Zeba Bar.
Soapbox Performance Art Series occurs monthly and this time it features Rene Medrano, Matthew Ryan Rossetti, and Vincent Valerio at Hillyer Art Space. In the words of Oscar Wilde, "One should either be a work of art, or wear a work of art."
Go see that band that does the theme song to the L word. Bitch is at The Nightcat in Maryland.
Make all your rock star dreams come true! Get ready for epic Live Band Karaoke at The Fillmore!
This monthly ladies' dancehall even is back again! Tempted 2 Touch at Fab Lounge is goin' down!
Drink and dance all night at Mova DC for Nῡ'D. Remember the Nῡ'D Challenge at 11pm!
FRIDAY
The "Mujeres en el Movimiento" Networking Happy Hour brings women across the region together at Mova to commemorate Women's History Month and honor Latina leaders and activists within the metro D.C. community
Head over to Chief Ike's for a night of rock n' roll, cheap drinks, free pool, cool dames and dandies, and the plain and simple queer night that is Beat City.
DC Women4 Women hosts Tryst a monthly professional lesbian happy hour at Topaz Bar.
The weekly Liberation Dance Party is at DC9 tonight!
The Ladies of Lure Present Lust- Mix It Up Hip Hop/ Club Mix up at Club Hippo in Baltimore.
Remember the incredible awesome factor of Fatboy Slim? Here's a hint… his show at 9:30 Club has yet to sell out.
We can't wait to see your crimped hair and leg warmers at Green Lantern for Tainted Love! An International 80s Dance Party!
SATURDAY
Who loves to brunch? WE LOVE TO BRUNCH. La Cirque $35 Bottomless Brunch Extravaganza at Napoleon!
The 2012 Visions in Feminism Conference is at American University. The conference is called Reclaiming Our Bodies: Confronting Oppression & Celebrating Ourselves and is organized with the Visions in Feminism Collective and The Women's, Gender & Sexuality Studies Program at American University. Vegan breakfast and lunch is provided and registration is on a sliding scale so you really don't have an excuse to skip this one.
Capital Skyline Hotel is hosting the 5×5 Kickoff. 5×5 is a public art initiative that will feature twenty five groundbreaking temporary public art installations that will be installed concurrently throughout D.C. Just RSVP here and get your art on.
Beer and Cheese Tasting Class at Cork Wine Bar is the perfect place to drink specialty brews you can't pronounce and eat cheeses from places you have never dreamed of. Bring a date to impress with your knowledge.
Show off your date AND your dress at the 6th Annual Capital Queer Prom at Almas Shriners Ballroom. It will be good this time because you can DRINK (legally).
The U Hall DC DJ Showcase is sure to be bumpin'. Go hear the skills of DJs in our fair city and remember that entry is free before 11pm!
SUNDAY
Thirst:ROMP is bringing booze and nerdery to your brunch. This social experiment at 1134 19th Street, NW is bringing together artists, speakers, and alcohol… a noteworthy combination. Your Sunday for 1pm to 4pm is booked. Get tickets here!
MAD MEN IS FINALLY BACK! Watch the Mad Men Season Premier Party at Arlington Cinema & Drafthouse.
A sing-off will occur for the Washington Women in Jazz Festival's Vocal Showcase and The Hamilton.
Hey Ponies, why not follow us on Twitter and like us on Facebook?
As always, if you need more, hit up AllCity!!