D.C. Summer Restaurant Week Preview 2013
Sit yo' self down.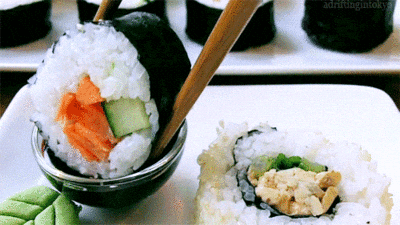 No, not at your computer. At one of these amazing restaurants. When the Metropolitan Washington Restaurant Week (for summer) kicks off on August 19, you know the drill. Get a reservation. Get into great restaurants. Eat. Pay for a prixe fix meal for $20.13 (lunch) or $35.13 (dinner). Leave satisfied.
Indulge us (and your hunger) as we go through highlights of some of the restaurants we've reviewed in the past, mention some other noteworthy stops, and provide a handful of links to make sure you know where to go and how to grab a table.
Offerings: Dive into summer flavor with some seriously Balkan tastes and seasonal dishes that'll get your mouth watering. Check out their Suckling Pig (with horseradish dressing, caramelized apple and arugula), their kebabs, their Bacon & Peanut Pork Tenderloin (with miso-mustard tarragon and mashed potatoes) or their Veal Schnitzel (panko-breaded/kajmak stuffed, with cucumber tartar sauce and mashed potato).
525 8th Street SE
"The team behind the restaurant is as authentic as it gets with both executive chef (Bojan Bocvarov) and pastry chef (Danilo Bucan) being from the region and whipping up some truly delicious and sophisticated variations on the comfort dishes Balkan people will know and recognize. Former Yugoslavian food, on account of the country's geographic location in the EXACT center of Europe, is a mix between Austro-Hungarian, Ottoman and Mediterranean influences and features a lot of ingredients which thrive in that region: peppers, plums, goat and sheep cheeses, beets… all of which we will stuff of grill, if we can, and AMBAR carries out those revered preparation traditions, while serving them on DC friendly small plates." – Svetlana Legetic
Love the freshest of fresh seafood? Then there's nothing not to love at Azur. This Restaurant Week they'll be offering their Crispy Calamari (with nuoc cham vinaigrette, spiced peanuts and mint), their Grilled Salmon (with pumpernickel, beets sauce and fine herbs) and even a traditional Steak Frites. At lunch you can even order the Azur Lobster Roll, which we more than recommend.
405 8th Street NW
"Chef Frederik de Pue is a busy man. While he no longer consults on the Smith Commons menu, you can find him splitting time between Table, his recently-opened French-inspired restaurant in Shaw, his company–42˚ Catering–and his newest venture, the European seafood concept Azur. If you're not familiar with de Pue (and you certainly should be), you'll most likely recognize Azur's location–José Andrés's former Café Atlántico space in Penn Quarter." – Stephanie Breijo
Any time Bryan Voltaggio tackles a new restaurant, a new menu, a new anything, we're there. Next week you can sink your teeth into some of his delicious cuisine like Hanger Steak (with salt roasted potatoes and green peppercorn Chimimchurri), Seamless Goat Cheese Ravioli in Braised Meat Ragout, or his ever-inventive Roasted Beet Salad (with Goat Cheese Mousse and Coffee Soil).
5335 Wisconsin Avenue NW
"The second you walk into Bryan Voltaggio's brand new emporium (there is really no other term to use here, trust us) RANGE, one word comes to mind: IMPRESSIVE." – Svetlana Legetic
While you can't order lunch at Daikaya's Izakaya during Restaurant Week, you can order some incredibly delectable (and occasionally adventurous) small plates at dinner. Choose your way through seven courses of items like the classic Grilled Avocado (with house-made ponzu, fresh wasabi and nori salt), the Japanese-style wagyu beef hamburger steak, and the Abura-miso Ongiri rice balls with pork and sweet miso filling.
705 6th Street NW
"It's no secret that Daikaya, D.C.'s newest ramen shop, is one of the most popular spots for grabbing a bite this year. What is more secretive–or hidden, at the very least–is the traditional Japanese izakaya that sits atop the restaurant, newly opened. Co-owner Daisuke Utagawa explains that it's common in Japan for a restaurant to have multiple dining establishments on each floor of one building, with izakayas–taverns designed for drinking, eating and general lounging–occupying at least one level." – Stephanie Breijo
First off, how good does Grilled Salmon Ceviche sound?? We thought so. Victor Albisu never disappoints and his Restaurant Week menu at Del Campo is no exception. Enjoy authentic Peruvian Chicken (with yuca fries, Aji Amarillo aioli and green chile puree), skirt steak empanadas (with caramelized onions and Romesco), Piedmont Hanger Steak and so much more. (Hungry yet?)
777 I Street NW
"Charring and grilling appears throughout a menu marked by mouthwatering dishes like Grilled Octopus Causa (with tuna confit, ramps, potato and charred avocado), a traditional Peruvian combination of fresh seafood and potato salad that's almost layered like a lasagna. Drawing on his own European cuisine training, Albisu deconstructs to create a colorful, flavorful display." – Stephanie Breijo
Bite into only the best of modern deli cuisine with house-pickled vegetable plates and pastrami stacked high. If you're looking for entrees, DGS offers spins on classic plates like Chicken Schnitzel (with Caraway Spaetzle, Steve's Greens, Shallot and Caper Relish) and Stuffed Cabbage (their Ground Brisket, Sweet and Sour Tomato Sauce, Orzo and Rye Bread Crumb).
1317 Connecticut Ave NW
"D.C. gets compared to New York City in many ways, for better or worse. It's a fact of District life and while many take up arms against it, DGS Delicatessen, Dupont Circle's shining new Jewish deli, embraces it with a wink and a smile." – Stephanie Breijo
While Nopa's Restaurant Week menus aren't yet available, we've got full faith in Ashok and his fabulous new spot. If the limited-time menus take a page from Nopa's standard fare, we're expecting tender steaks, housemade pâtés, and (hopefully) that Pork Chop with sweet mustard, spiced peaches and Lacinato kale.
800 F Street NW
"Still, in a sea of hot young chefs, out-of-town high-profile restaurateurs, and high concept eateries Ashok Bajaj's track record for quality and service in DC stands out." – Svetlana Legetic
All of the new restaurants participating in Restaurant Week.
ALL of the restaurants participating in Restaurant Week.
OpenTable, to get yourself a nice spot at one of these restaurants.
Some of the (amazing) date extensions to keep the Restaurant Week party going alllll monthhhh longggg (or longer, or shorter, depending on the restaurant).
Washingtonian's Best Restaurant and Tasting Menu finalists that will participate in Restaurant Week.
GO FORTH.