Crossfade Roulette: Dance to This Sh!t
We are The Dance Party Chronicles (DPC). From our modest beginnings of an email chain of friends sharing DJ mixes with each other while at work, there was somehow spawned a whiskey fueled mission for world dance party domination. Though none of us are particularly good dancers, we'd like think we know a thing or two about electronic music and dance parties. Case in point, in addition to our ludicrous rants and ravings about the music, we have our own DJ crew, promote and host parties in the DC Metro Area, and can, more often than not, be found at music venues getting stupid on the dance floor. We'd love for you all to get down with us whether it's virtual dance party in your cubicle or on the dancefloor. So here, members of the DPC Crew would like to share the who, what, and where that gets us moving. Welcome to BYTxDPC's "Dance to This Sh!t."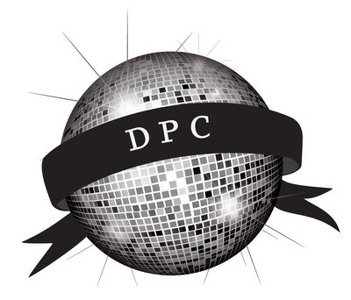 Becca, DPC co-founder and contributor: Back on August 2, 2011, I went to a Yeasayer concert at the 9:30 Club, got slightly tipsy and decided to write a rant about the commonalities of lamps and hipsters. People read read it. Now I am an electronic music blogger. I am ridiculously thrilled to shove some music in your face and become friends with you.
For the sake of keeping it simple for our inaugural BYT post, I wanted to share a track that has stuck with me since hearing it in July 2010 on The Magician's Magic Tape 1:
It's by Belgian DJ/Producer, Mickey. and is a synth-ridden Nu-Disco dance party starter called "Farfalle." The track was released by Relish Recordings on the Farfalle EP a little over two years ago. The introduction is a build that launches you into [nu]disco euphoria around the 1:55 minute mark and has an unmistakable melody that is what dance parties should be ALL ABOUT. And that my friends, is why I became absolutely obsessed with disco, and you should too.
Tyler, DPC contributor and resident dance machine, addicted to dance parties. (No. Really.) I love dance music and cannot seem to get enough. Whether its a variation of Disco, House, Techno, or any other type of electronic music with a good beat and some soul, I'm into it. The track I have for you all today is one that I just recently discovered, but have had on repeat ever since. "By Your Side" comes from Adriatique, a pair of producers, both named Adrian, from Zurich Switzerland. It was released July 30 of this year on their 4-track, Bodymovin EP. All of the tracks on this EP are great, but this one is by far my favorite. The sexy synth line laid over a catchy beat lays the groundwork for a song that is sure to make you want to shake your stuff . Check it.
http://www.youtube.com/watch?v=c6LFTAPHU3c
Rashad "Remote Ctrl" Williams: I'm DPC's Managing Editor and one of the resident disc jockeys. I too am a lover of a good portion of the dance music spectrum. As of late though, it's House music that has my heart's (and feet's) unwavering attention. In particular, the DEEP stuff and my ear have been detecting a bit of the 90's House style revival. Producers have been revisiting those driving hi hats rides, deep bass tones with sexy vocal leads that characterized a defining decade of the genre. The soundscapes now seem to lean more toward the dark and even sexy; stuff for the late night weirdos (Shout out Red Friday at U Street Music Hall!).
This track from Paolo Rocco, is exactly that.
The hi hats and steady 4 on the floor rhythm drive the beat, while the synth and vocals offer ominous yet sensual vibes. The track, and it's Techy remix, were released on Klasse Recordings on Paulo's Moving Forward EP back in July. Both are definitely after-midnight mood-setters. I've let them loose a few times and they're like viagra for the dancefloor! Here's a great Deep House mix by Detroit Swindle, who definitely employ Paolo's original mix of the track properly. Enjoy!
Thanks for reading/listening.
Give DPC a Like, Follow, Listen, Read, and be sure to join on us on the dancefloor.