I'm not super big on Christmas gifts, but I can 100% get behind a good stocking, you guys. That's also the component I most look forward to curating when it comes to shopping for other people, although most of the things I find fun and quirky are things that my family members don't necessarily "get". As such, I am taking this opportunity to make my OWN dream stocking list, and it would look a little something like this:
Foragers Playing Cards, $10 from Kikkerland
I am admittedly not a forager, but if I could magically become knowledgeable overnight, you better believe I'd be straight out to the woods with one of those endearing wicker baskets! And while I don't think these ultra-charming playing cards would act as a sufficient crash course in wild edibles, I do think I would have a grand old time looking at them.
Morihata Charcoal Toothbrush, $8 from CB2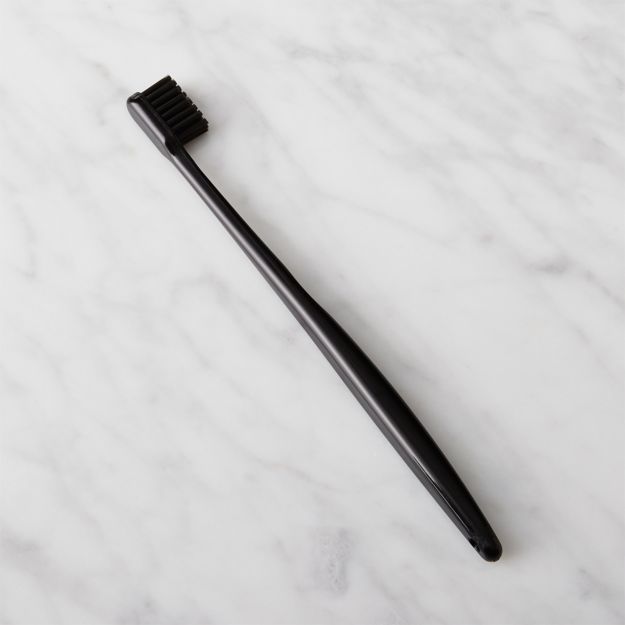 I know I've already spouted the good gospel of charcoal toothbrushes in this column, but I honestly feel that this bears repeating. Do they actually perform better than regular toothbrushes? Well, I can't say for sure, but as someone who has CONSTANTLY struggled with cavities, I'd be willing to say maybe? I started using them three years ago, and (coincidentally) hadn't been to the dentist for that duration UNTIL this past Tuesday. And do you know what? THIS BITCH HAD ZERO CAVITIES! In fact, my dentist told me EVERYTHING was lookin' great in my mouth hole. This could be due to multiple other factors, or could just be good luck, but I will not be stopping my usage of ye olde charcoal line anytime soon. (It also looks dope as hell when you've got a murdered out toothbrush, you guys.) As I like to renew frequently, I'd be more than glad to get one of these bad boys in my stocking this year.
Old Books Chocolate Bar, $19.15 from Nom Nom
I recently watched a VICE Munchies episode in which they travel to Wales, and one of the featured locals was a startup chocolate company that is, essentially, Willy Wonka AF. One of the bars they sampled was literally flavored to remind you of opening an old book using a blend of tobacco, hazelnut, essence of leather, frankincense, myrrh and oak smoked Welsh sea salt. Now, maybe that doesn't sound appetizing to those of you who like, hate reading or whatever, but OH MY GOD. I would die to try that. Unfortunately it was limited edition, and is currently sold out, so I'm not sure it's a feasible ask re: this year's stocking. HOWEVER, they've got plenty of backup options, like mince pie or honeycomb flavored bars that scream UK YUM, so definitely worth perusing for the chocoholic in your life.
Lost In The Stacks Candle, $32.95 from Strand Books
I guess I'm on an old books kick now, hence we have arrived at this bookstore-inspired scented candle from Strand Books. It's meant to remind you of wandering around the stacks (in case that wasn't apparent from the name), and it's a blend of amber and birch vibes for ultimate coziness. I don't actually know if this would fit in my stocking, but I wouldn't turn my nose up if someone happened to place it nearby on the mantle.
To-Go Ware Bamboo Utensil Set, $15 from Patagonia
I know that everyone's been going bonkers for reusable straws after that sea turtle video went viral, but I think IN ADDITION to those, we should all invest in a handy set of reusable utensils. I like this kit from Patagonia since it comes with a bonus set of chopsticks (and I more often than not find myself eating things like dumplings or kimbap on the go), and am 100% positive it would fit well inside of a stocking.
Dripkit Pour Over Coffee Aguas Altas 5-pack, $15 from Dripkit
My buddies actually started this company here in Brooklyn, so COLOR ME BIASED, but it's a pretty genius concept – you can enjoy barista-quality pour over coffee ANYTIME, ANYWHERE with their unique design. Really great option for the coffee lovin' traveler in your life, and yes I will have all of them, please. Single-origin, consciously sourced…all the good things!