No matter how many years I get away from my school days, I still get a little excitable when stores start putting up the Back to School posters in the windows. As a journal and book and writing implement hoarder, any excuse to buy buy buy more fresh school supplies I will take full advantage. Here are some of my must haves to make you look fly on the first day of school (or work… or September).
Midori A5 Goat Leather Cover – $112.00
I know, I know, this is in no way vegan friendly, but gosh darn it, this rosy leather cover is beautiful and the kind of quality that only fades into a deeper, prettier red over time. A notebook cover is a sheer luxury, but it also feels very classy adult. Honestly, anything at Shorthand, my favorite local Highland Park shop in LA, is totally unnecessary and entirely precious. They have the most beautiful school supplies on the planet for those with an expense account or their parents' credit card.
Zebra Sarasa Pastel Gel Pens – $10.25 
Why is everything better in Asia? While lots of pen companies make a pastel pen, these are the gold standard. The milky pastel colors are super impractical but look really good for doodling your crush's name on your binder.
Trapper Keeper iPad case – $29.99
Get that retro vibe with a modern practical use with this super cute iPad cover. You could even draw that weird S symbol on it with a Sharpie and be the coolest kid in your 5th grade class!
I'm a sucker for MJ and anything loud and colorful and this backpack ticks all the boxes. I sweat Marc Jacobs in the same way I coveted Abercrombie and Tommy Hilfiger in 7th grade. It's certainly more expensive than your middle school Jansport, but if you can afford it, you're an adult and you deserve an upgrade.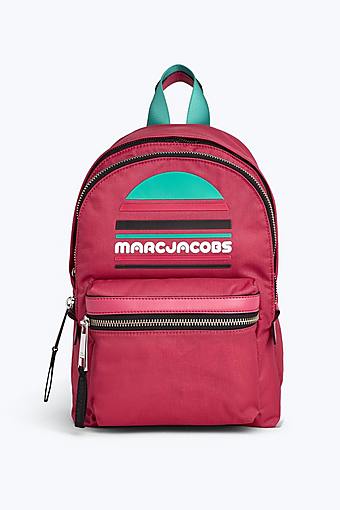 Converted School Bus – $195,000
Wanna be cooler than the cool kids sitting in the back of the bus when you could lay in a BED in the back of the bus. Somewhere between a tiny house and an RV, converted school buses are a thing. While this bus isn't the iconic mustard yellow, I'm very into the two tone, robin egg blue bus. It even has it's own coal stove! While it may not be as cool as the Magic School Bus, it's a start.
10 Things I Hate About You House – $1.5 mil 
While the stunning Takoma, WA home where one of my favorite high school movies was shot sold back in May, it doesn't mean I can't dream. Just like Kat, I could see myself moodily reading Sylvia Plath on the porch railing. I would probably also creep around Stadium High School, where the school scenes were shot, just to sing "Can't Take My Eyes Off Of You" on the iconic bleachers. Because a woman in her mid-30s hanging out at the local high school isn't weird AT ALL.