This weekend, Art All Night brings local art to a number of D.C. neighborhoods from 7 p.m. to 3 a.m. You should go. Then once you're tired and hungry from looking at art well into the night, head to one of these spots for a very early breakfast. Or come at any other time because most of these spots are open 24 hours.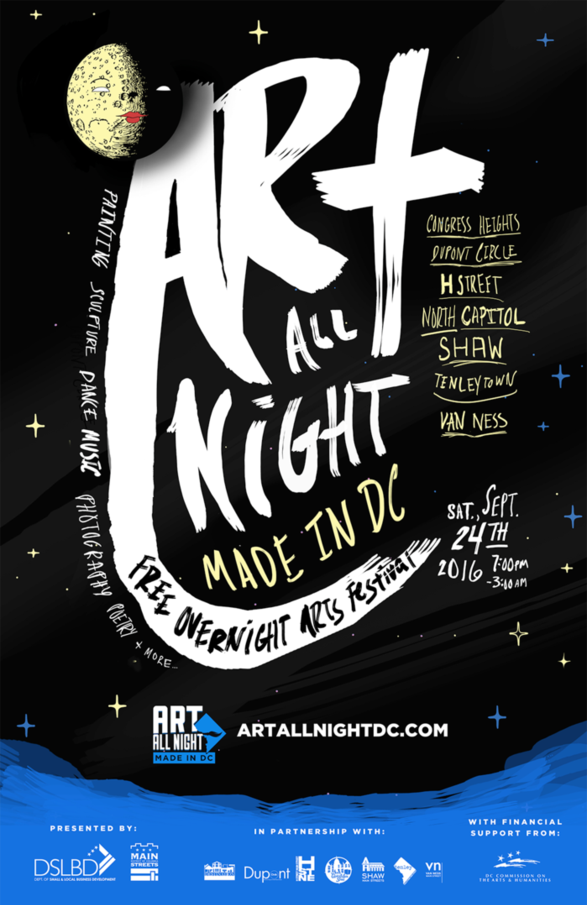 The Diner is a classic late night spot in Adams Morgan with options like bread pudding french toast and breakfast tots to keep you going all night long. They also serve alcohol from 10 a.m. until last call (3 a.m. on Saturdays) so you can grab a Bloody Mary or Irish coffee and add some kick to your nocturnal brunch.
Bob & Edith's serves breakfast food around the clock at three locations in NOVA. They offer all the classic late night diner fare that you could hope for, including homemade milkshakes and giant slices of pie.
Kramerbooks is open until 3 a.m. on Friday and Saturday and until 1 a.m. the rest of the week. Their late night menu includes slightly upscale versions of classic diner staples like steak and eggs, omelettes, mac & cheese, and so forth.  In terms of atmosphere it doesn't get much better than eating a croque madame in the back of a gorgeous bookshop.
If you find yourself in Annandale, or you just want Korean Barbecue at 4:23 a.m., head down to Yechon, a Korean and Japanese restaurant open 24 hours a day. That includes holidays, if you were wondering, so if you're over turkey on Thanksgiving, you can cruise over to Yechon for some bibimbap. Their menu is pretty extensive and offers a nice change up from the usual American diner late night fare.
A classic diner that opened in 1936 with three locations around the District, all of which serve breakfast 24 hours a day. As an added bonus, their website has a list of celebrities (mostly political) who have eaten here. If you want to feel closer to JFK Jr. or Annie Leibowitz while eating pancakes at 2:30 a.m., here's your chance.