Hey everyone! This week's events on DC BEST WEEKEND BETS (This week with the added 2014 FREE OUTDOOR MOVIE GUIDE bonus!) are, as always, hand selected from our awesome AGENDA HOMEPAGE and carefully calibrated for maximum fun, minimum stress and will use the great, irrepressible James Van Der Beek as your spirit animal.

Let's get this out of the way…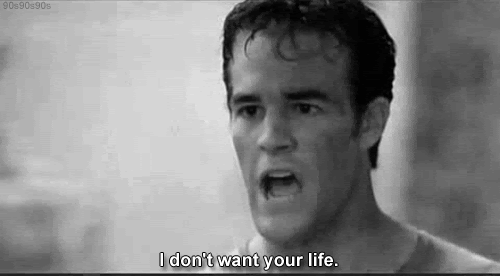 Moving on.
All sorts of great stuff:
wooooooooo! our FREE, OUTDOOR MOVIE GUIDE FOR 2014 is live. Picnics ahoy.
Did you go to SWEETLIFE 2014? Do you feel old at music festivals? Read our recap and see our gorgeous photos here, then check out the comments section where there's apparently a competition for both the most clever and asinine input ever. Enter now!
SPEAKING OF GREAT SHOWS, we caught up with Portugal. The Man before, during and after their #EndangeredSong Sumatran Tiger performance at the National Zoo. Oh, and we met some baby animals, too.
We learned what a week in the (drinking) life is like for DC bartending master JP Caceres.
In more food(ish) news, a member of Man Man is now writing a doughnut column for us, so that's a(n awesome) thing. SUGAR HO!
We checked out ANTHOM's first brick and mortar shop (and fell in love with everything there).
The Washington Monument got a facelift so, naturally, we had to see it to believe it. (People in costume ensued.)
We ate our way through brunch at Urbana AND the new Chef's Bar at Alba Osteria AND the new spring menu at Teddy & The Bully Bar. Don't believe us? Check the foodporn.
So many other photos sets: TOKYO POLICE CLUB / OMMEGANG AND NO KINGS COLLECTIVE'S 'BLACK SHEEP' / THE CIROC CRUISE / FERMATA / SIDE YARD / EUROVISION PARTY and more
Plus, we brought you our weekly SHOWS TO GET PUMPED FOR THIS WEEK live music guide as well as our DC DIY Shows Guide, AND our Free and Almost-Free Things to Do in DC guide. USE THEM.
SPRING/SUMMER Guides in full: FILM/MUSIC/COMEDY/THEATRE/FOOD/ART/STYLE
BYT OUTDOOR DRINKING GUIDE for 2014! It was 90+ degrees this week. You deserve an outdoor drink.
BYT BEST BRUNCH GUIDE 2014 IS HERE – from gluten free to outdoor seating approved to best bottomless deals and prix fixes to parent impressing factors to vegetarian options-we have you covered.
THE ULTIMATE GUIDE TO CONCERT ETIQUETTE. We asked: bands, bookers, DJs, music reviewers, photographers, and more-they all weighed in. Spoiler alert: put that cell phone away.
Our Date Guides: Blind Date Guide & First Date Guide & our Seal the Deal Date Guide too
The Ultimate Gluten-Free Guide to DC – which includes date night options, snacks, PIZZA and desserts, among other things.
Are the PARENTS PLANNING A VISIT? Here's the only guide you'll ever need to keep them entertained.
Our 2013-14 edition of LEAST DOUCHEY BARS IN DC.
Related: HANGOVER GUIDE-pro tips.
BREAKFAST GUIDE: It's different than brunch, it's breakfast, it's not brunch.
OK, OK, we're ready!

Important things first:
Check out our FREE & ALMOST FREE things to do in DC this week. We're always keeping an eye out for you (& your wallet)
Read your weekend horoscope as told by Jay Z. Don't get kicked by your sister in-law anywhere, but especially not in elevators this weekend.
Now onto the night:
May we recommend these two great free activities: first, the FREE/GREAT show by Pleasure Curses & The Pass @ The W, and then FREE/GREAT dancing with your friends at BYT, Listen Local First and Washingtonian at another Super Best Friends Forever at Cafe Caint Ex? Join us. Joiiiinnnnn ussssssss…
Plus, HILL COUNTRY'S BACKYARD BARBECUE is back in action. Head to the lawn of the National Building Museum for a free show by Tom McBride and The Red Creek Wranglers, and BBQ + drinks for purchase.
And if you're feeling jazzy/classy, you can catch live music and pop-up art at Smithsonian American Art Museum's Take 5!
And if you're ready to drop those dolla dolla bills, eat ALL THE GOOD FOOD at the Embassy Chef Challenge.
THEN: read our ultimate CONCERT ETIQUETTE guide so you're not that guy (girl) everyone complains about the next day.
…Or just get your beer on at the Saranac Single Malt release party.
…OR get your beer on at the Flying Dog Dead Rise Old Bay release party because old bay in beer could only go one of two ways and by god, try to be a little adventurous, why don't you.
Angel Olsen hits Rock and Roll Hotel tonight and we think you should go. Enough said.
Amen Dunes is playing a bound-to-be-special show at Sixth and I tonight too. Read our interview here.
AND there's a free Beyond Modern show with boozy Rita's…
AND you can dance yr way into the weekend with Chet Faker at U Street Music Hall.
AAAAAND there's a free KLAUSS show over at Wild Hand Workspace, complete with art and good vibes and all.
Party fans: there's a spring party at Restaurant Marvin. Cocktails and dancin'. Nothing not to love.
Theatre fans: swing by The Kennedy Center tonight for a free preview of Synetic Theatre's new show, "The Music Box."
Or make everyone listen to you scream along to whatever you want them to scream along to because, hey, it's your night at Sticky Rice Karaoke.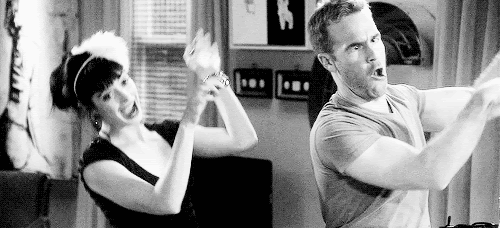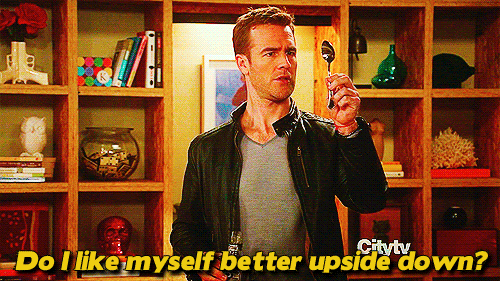 PHEW. THAT WAS A LOT. BUT:
THERE ARE A BAJILLION OTHER THINGS TO DO LISTED IN THE BYT AGENDA PAGES, so use it (to both post your events and search for them) and if you think we may have missed something, comment away–you know you want to.