July is a time for vacations. July is a time for beach reading. July is a good time to catch up on all those books you've heard about but have yet to begin. Here are the Best Books of 2019, so far. Whether you're looking for fictionalized bands, hoping to save money or trying to solve institutional racism, there's something for you on this list. Hell, even if you don't want to read there's a pick for you on this list.
Fleishman Is In Trouble by Taffy Brodesser-Akner
Writing about white people problems (esp white, male, heterosexual people problems) in 2019 feels almost wrong. Which, I think, makes Fleishman in Trouble (a book exactly about that) the guilty pleasure of this summer. The fact that the book is actually good (maybe even great? according to many reviewers), in that sweeping, this-is-why-I-read-novels-in-the-first-place feeling way obviously helps. The story spans a couple weeks of a Manhattan summer and the goings-on of the freshly-divorced Fleishman family unit. At the center of it is Toby Fleishman, an early-forties medical doctor, and a career failure in the eyes of his immediate environment (where making $285,000 a year is considered a joke). He finds himself dealing with the aftermath of his wife Rachel Fleishman, an early-forties talent agent, and a motherhood failure in the eyes of her immediate environment (where making millions of dollars a year is just not excuse enough to not have dinner with your children every night of the week), leaving their kids off-schedule with him and going AWOL. The stakes are both high and negligible compared to most people's stakes but the struggle is, well, bracingly real.  Brodesser-Akner cut her teeth on a certain kind of irreverent celebrity profile (Gwyneth, Clooney, et al) and is a perfect person to make these people seem, well, human. She writes sharply, incisively, funnily and the 370+ pages (no chapters, just 3 big parts) fly by.
Recommended for those who: wish they could still watch early 80s Woody Allen movies without feeling ashamed, wish Noah Baumbach made MORE movies, and consider Claire Messud and Philip Roth and Meg Wolitzer their spirit animals. -S.L.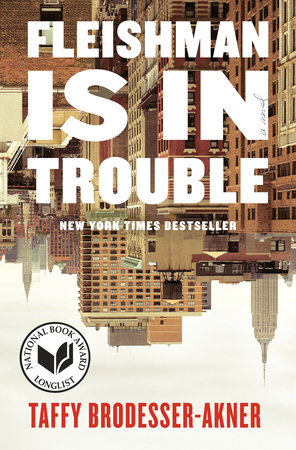 Remember that first episode of Girls where Lena Dunham's Hannah tells her parents, "I think I might be the voice of my generation. Or, at least, a voice of a generation?" Halle Butler may be the actual 2019 personification of that sentence, if the generation we're talking about is the American youth that is about to exit the narrowest definition of the term "youth" (ie. their 20s) while still not having any clue what they want to be when they "grow up".
Her second novel, a slim but gut-punch worthy tome, follows Milly, a perma-temp in her early 30s, as she navigates, well, a few weeks in her life. She is over-educated, under-stimulated, socially awkward, definitely clinically depressed (and undiagnosed) and directionless. She wants all the "right" things (a real job, relationships, a yoga studio membership), or at least she thinks she does. She just has no clue how to get them and is not willing to stick to any long term strategy that may result in, well, results. Butler does a great job capturing a certain kind of ennui with pitch perfect tone and dark humor, ping-ponging between Milly's perspective and the perspective of those around her. And while you may not love the way The New Me makes you feel, at least it does PROVOKE feeling. Which is the first step to action. Right? Right?
Recommended for those who: read both Sally Rooney novels and need something else to both identify with and be slightly infuriated, managed to power through Ottessa Moshfegh's Year of Rest and Relaxation without wanting to medicate, and are actually old/young enough to remember that first episode of Girls and what it meant to them. -S.L.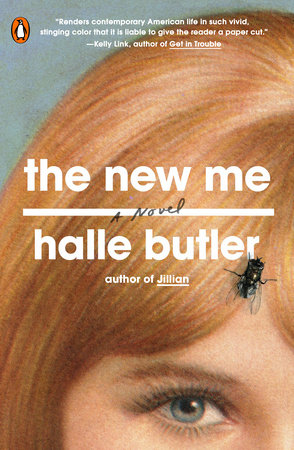 Minimal Film: The Cinematic World Reimagined through Graphic Design by Matteo Civaschi
The coffee table book of the year happened to come out in February. Ideal for the movie buff, person that really loves graphic design or just needs to complete their Star Wars/Back to the Future/Stanley Kubrick/Insert Beloved Film Here collection.
Civaschi's work is minimal (it's in the title for a reason) and great for kids and adults alike. Regardless of your film knowledge, it's fun to figure out if you're really looking at a really hip interpretation of Shrek.
Recommended for those who: had film posters on their wall in high school and now has framed film posters on their wall. -B.W.
This is a great one for people who (like yours truly) are just starting to take an interest in getting their financial shit together; it's got a lot of solid information (ranging from taxes to retirement), but it's also an entertaining read thanks to Gaby Dunn's personal stories and overall tone. Perfect for anybody dipping their toes into personal finance, but I'd especially recommend it to people who haven't yet hurled themselves into the never-ending black hole of higher learning debt. (Particularly excellent advice on that front.)
Recommended for those who: read by the pool if you want to feel productive while working on that tan, and would also make an excellent belated graduation gift. -M.B.
Biased: Uncovering the Hidden Prejudice That Shapes What We See, Think, and Do by Jennifer Eberhardt
Biased is not an excuse for bias. The first book by Stanford professor of psychology Jennifer Eberhardt, Biased is for a wide audience, not just academics and policy makers. For 300 pages, she helps us understand how bias affects our every decision and how it's possible to change. It is possible to change, but only after acknowledging the ugly truth.
You may not want to read anything serious on summer break. You may not want to admit bias exist. But regardless of your preferences and opinions, bias exists. Like Eberhardt writes, "Bias, even when we are not conscious of it, has consequences that we need to understand and mitigate."
Recommended for those who: read Freakonomics and listen to Hidden Brain. -B.W.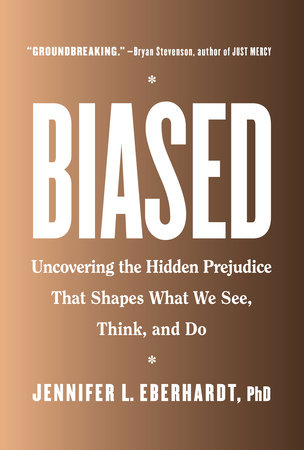 Nuking the Moon: And Other Intelligence Schemes and Military Plots Left on the Drawing Board by Vince Houghton
You know those conversations you had as a kid, like 10-years-old, based on absurd hypotheticals? Like, could Michael Jordan really beat The Monstars? Dumb stuff like that? Those back and forths don't sound so absurd after reading Nuking the Moon.
The United States of America did not nuke the moon. But we considered it. And a bunch of other seemingly crazy things. But maybe they're not so crazy? Maybe those crazy ideas could have ended WW2 before the atomic bomb? Maybe? Probably not, but maybe?
Author Vince Houghton's tone is fun, really good for a quick read. Whether you want a beach book or looking for something interesting enough for company, something you could read a chapter at a time, out of sequence, Nuking the Moon is a good option. A great title and cover should help keep it on the coffee table all year.
Recommended for those who: don't believe in the Illuminati because they're not insane but kinda, sorta want to believe in the Illuminati because what else could explain these absurd ideas. -B.W.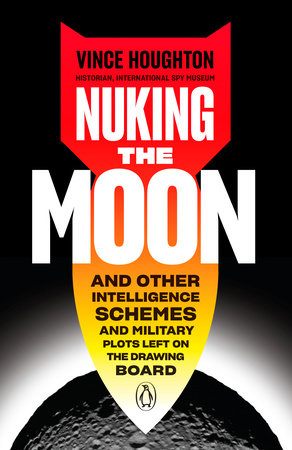 Daisy Jones & The Six by Taylor Jenkins Reid
Written in the style of those Vanity Fair oral histories, this runaway hit tells the story of a massive 1970s band, the relationships that helped create the magic that the audience responded to, and were, ultimately, the cause for their demise. Jenkins Reid switches between the dozen or so narrators deftly and effectively, and the final result is engrossing and surprsingly believable. By the time it is over, you actually feel you know this band, these people, you can almost hear the songs in your head. We recently read this in my book club and one of the women said, "I finished it and then wanted more: I wanted the Behind the Music, the Rolling Stone articles mentioned in it, I wanted to buy the records and the t-shirts, I wanted to watch The Last Waltz." That feeling just about sums up the book's effect.
Recommended for those who: love Fleetwood Mac, enjoyed Almost Famous, would want to teleport to LA in the 1970s if they had a chance. -S.L.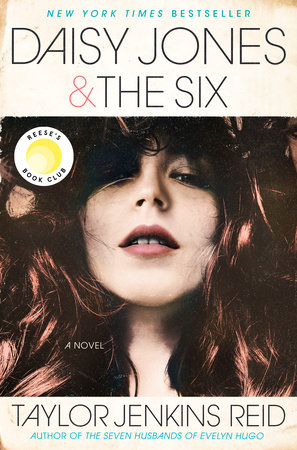 Sissy: A Coming-of-Gender Story by Jacob Tobia
It may seem odd to recommend Sissy as beach reading, but it would make for very good beach reading. The memoir by Jacob Tobia is funny above all. Not cringe worthy funny or inappropriately funny or only funny if you understand reference x, y and z funny but universally funny. It's the kind of book that will age well, the memoir young writers will read and think, "I can do that, I can be a writer!"
It's not easy to write a book like Sissy. Tobia's tone is approachable and the subject matter is relatable, regardless of your gender identity (One of my favorite footnotes in the book comes early somewhat connects to this idea: Buying one trans book and calling yourself informed is like buying one bottle of wine and calling yourself a sommelier.). The two facts about Tobia that made me re-think my biases have nothing to do with gender. I'm surprised I enjoyed a memoir by a 27-year-old and I'm surprised I'm recommending a memoir by a 27-year-old that loves Jesus.
Recommended for those who: are looking for the next David Sedaris or loved Guy Branum's memoir. -B.W.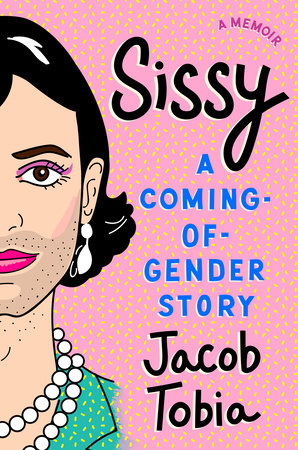 A Mennonite #MeToo novel, based on a true story, Women Talking is the single most thought provoking, infuriating, must-read book of the year. The premise is this: For over two years, more than a hundred women and girls in the community have been repeatedly violated in the night by demons coming to punish them for their sins. Or so they were told. As the book begins, the women have learned they were in fact drugged and attacked by a group of men from their own community, who have been arrested and taken away. With the rest of the men of the colony off in the city, attempting to raise enough money to bail out the rapists and bring them home, eight of these women (all illiterate, all sheltered from the outside world to the extreme) come together to make a choice: should they stay in the only world they've ever known or should they dare to escape?