We read. We read a lot. We read so many murder mysteries we threw a true crime festival. So we asked our staff and some of our favorite bookstores and library what they loved in 2018. The only requirement we gave our contributors is the book could not be political*. Michelle Obama's Becoming and Bob Woodward's Fear might have funded the publishing industry, but there are other books we want to champion.
What follows are some book suggestions to make the holiday season and 2019 a little better. Most of the works are from 2018, some are older but relate to 2018 (see our last pick), all are worthwhile. From self-care to romance, reminiscing over punk rock to revisiting the Cold War, cooking like a pro and exploring unsolved murders (once again, we threw a true crime festival for a reason), there's something for everyone that uses their eyes for good. Read this. Read more.
2018
I'll Be Gone in the Dark: One Woman's Obsessive Search for the Golden State Killer by Michelle McNamara
The story of the Golden State Killer will engross and terrify readers in the best possible way. Author Michelle McNamara tells of her own fascination and interest in this case while also explaining its broader impact. For the true crime fan. -Ariel Jacobs, Solid State Books Director of Operations
My Year of Rest and Relaxation by Ottessa Moshfegh
In a year where "self-care" basically transitioned from the wellness community into an omnipresent marketing catchphrase, Ottessa Moshfegh wrote the self-care book to end all self-care books. No, really. In it, a beautiful, skinny, moderately successful but definitely wealthy, nameless Manhattanite, existing circa 2000, decides to well, sleep through a year. Because she can't handle it "all" anymore. She is aided and abetted by a passive-aggressively-jealous best friend, a wildly incompetent mental health professional (both female), and several useless, pretty annoying male character cameos. Things go terribly wrong throughout it. As high of a concept as you'll encounter this year, it is a high-wire writing act that somehow manages to be bold and dark and INCREDIBLY FUNNY, all at once. Kind of like life itself. It goes for the gut, grabs it, and never lets go. It is the kind of book that makes you wonder, makes you have conversations with your friends about it, it is the kind of book that makes you want to read EVERYTHING Moshfegh has ever written (which is the even-more-dark Eileen, and even-more-surreal Homesick for Another World). To sum up: This is may be the best book club book of 2018, but let's face it, everyone was too busy reading Where the Crawdads Sing or whatever else some movie star book club recommended to choose it. Choose it for 2019. -Svetlana Legetic, BYT Founder
Meet Me at the Museum by Anne Youngson
I am pretty sure I went into a trance while I was reading this book because I don't remember thinking about or noticing anything else that happened the entire time, it was that good. Absolutely my favorite book of the year, this is a quiet but stunningly beautiful debut novel that documents an unlikely relationship between a British farmer's wife and a Danish museum curator. Their letters (I'm a sucker for an epistolary novel) begin with an ancient relic and launch a long correspondence in which they confide their losses, share their delights, and inhabit each other's worlds in ways that those in closest proximity to them cannot. Highly recommended for anyone who likes wide open gray skies, graceful prose, and books that make you cry bittersweet tears on the bus. 
-Esti Brennan, DC Public Library Librarian
Like Brothers by Mark Duplass and Jay Duplass
I think I've suggested this book 100 times in 100 different ways, to book clubs, in roundups, to friends, to strangers on the street. Just like the Ringling Bros. there is a little something in it for everyone. Whether you're a new filmmaker, a seasoned filmmaker, a lover of movies in general or a person with the entire scope of human emotions you'll get something out of this book. That last part mostly speaks to the very sweet, beautiful relationship Mark and Jay Duplass have which is built partially on DNA and partially on years of deep introspection. If you're still in need of a therapist this will do for now. -Jenn Tisdale, BYT Staff
The Great Believers by Rebecca Makkai
The Great Believers is the book I had been waiting for all year — the book that I couldn't wait to finish, but didn't want to end; the book whose characters feel as real as the people I pass on the streets; the newest book that will be a part of me forever. The story alternates between 1980's Chicago, during the early years of the AIDS crisis, and Paris in 2015, and both narratives are rich, rewarding, and unforgettable. -Emilie Sommer, East City Bookshop Book Buyer
For many readers, Lionel Shriver is most famous for her anti-PC politics. A writer who puts on a sombrero to make a point about cultural appropriation clearly wants to ruffle some feathers. But the author of We Need to Talk About Kevin and The Post-Birthday World has some serious chops under the borrowed hat, which she demonstrated again with this year's Property, a collection of ten short stories and two novellas exploring themes of ownership and possessions.
Like most anthologies, it's a mixed bag — Shriver has open disdain for some characters, who are often set up to fail. But "The Standing Chandelier" is stunning, a novella about the death of a friendship (and the terrible spoils thereof) with more emotional depth and layered internal life than most entire novels. Even better is "Kilifi Creek," a dryly understated parable about death and mortality that shook me to my core and can be read here. The piece concerns one Liana, a 23-year-old traveling in Africa who suddenly finds herself at risk of drowning after an injury during an afternoon swim: "The sensation that descended was calm, determined, and quiet, though it was underwritten by a suppressed hysteria that it was not in her interest to indulge. Had she concentration to spare, she might have worked out that this whole emotional package was one of her first true tastes of adulthood: what happens when you realize that a great deal, or even everything, is at stake and that no one is going to help you." If the human body is our primary and most important possession, then this is the kind of "property" assessment I want to be reading. -Tristan Lejeune, BYT Writer
Unsettling, heart-wrenching, dark, and powerful. Ada was born "with one foot on the other side." She begins to develop separate selves. When she travels to America for college, a traumatic event merges the selves into something powerful. As Ada fades into the background of her own mind and these alters move into control, Ada's life spirals in a dangerous direction. -Alana Pellicano, Kramerbooks Assistant General Manager
Ottolenghi Simple: A Cookbook by Yotam Ottolenghi
Yotam Ottolenghi is basically the Julia Child of the twothousandteens (even if Gwyneth Paltrow really, really wants the title). Everyone has his cookbooks. And for good reason – cooking the Ottolenghi way is delicious, fresh, intuitive. It is however, as most restaurant cookbooks, NOT necessarily built for the every day, but all that is about to change with this latest addition to his oeuvre. While the principals are all still there, the writing itself  surprisingly relatable and human, and the flavor profiles are so unmistakably Ottolenghi, the 130 recipes featured in it can be prepared in "30 minutes or less, with 10 or fewer ingredients, in a single pot, using pantry staples, or prepared ahead of time for brilliantly, deliciously simple meals". In short – it is a cookbook you WILL actually use, and love. It is a cookbook you deserve. -Svetlana Legetic, BYT Founder
From Crook to Cook: Platinum Recipes from Tha Boss Dogg's Kitchen by Snoop Dogg and Ryan Ford
Any fan of Martha and Snoop's Potluck Dinner Party will know that this is the cookbook of the year. These recipes are cannabis-free, but promise to satisfy all your munchies. Whether you're looking for a kitschy gift, or a legit cookbook, Snoop has you covered. -Ariel Jacobs, Solid State Books Director of Operations
My Life as a Goddess by Guy Branum
The best celebrity memoir of 2018. The best pop culture critique of 2018. The best gateway drug for mythology of 2018. I've enjoyed Guy Branum's work from the periphery since his appearances on Chelsea Lately earlier this decade. Other than that, I was ignorant to his rise (more like a slow, moderate ascension) and kind of fall (more like a stumble) and rise again (maybe a slightly quicker ascension?) in the ranks of Hollywood's funny people. What makes this book so enjoyable is Branum's smarts and willingness to show it off. Yes, there's gossip about celebrities but there's also heartbreaking tales of family trauma from a narrator not afraid to let you know he's smarter than you.
I only consumed this book because it came up in my DC Public Library Overdrive queue before all of the other 2018 in demand releases. I'm glad it did. I'll be championing it all of 2019. -Brandon Wetherbee, BYT Managing Editor
There Will Be No Miracles Here by Casey Gerald
Friday Night Lights meets The Short and Tragic Life of Robert Peace, Casey Gerald's memoir is a powerhouse coming-of-age story. Here's a book that grapples wisely with the toughest questions of identity — along with family, race, poverty, sexuality, football, and the Ivy League — but manages to be lovely and funny at the same time. You can't beat that. -Emilie Sommer, East City Bookshop Book Buyer
Small Fry by Lisa Brennan-Jobs
I was (by my own account) a mostly good teenager. I got decent grades, I didn't smoke weed, I didn't skip class and I hung around with a group of kids that my parents really liked. Yet, at some point between the ages of 16 and 18, my dad and I started to butt heads almost constantly. We wouldn't speak to each other for days on end, and when we did, it was mostly to yell. I'm incredibly close with both of my parents now, and as an adult, I can recognize that the root of most of those fights was our wildly similar personalities. We're both stubborn, we both take things too far and we both think we're always right. Lisa Brannan-Jobs' Small Fry perfectly encapsulates those out of control family fights, the only difference is, her father was Steve Jobs and their relationship was toxic on a good day. This is the kind of book that makes you want to hold your family tight, even if you can't stop reading it. -Kaylee Dugan, BYT Assistant Editor
An Unexplained Death by Mikita Brottman
I've been a fan of Mikita Brottman's work for some time now, and this may well be her masterpiece. Brottman blends poignant, confessional musings with her gripping investigation into, well, an unexplained death at her condo building. Even more impressive than all this: she kinda solves the mystery at the end! I've always thought Brottman's work was intriguing and idiosyncratically brilliant, but the level of work – investigative, logistical, intellectual and emotional – she put into this volume boggles my mind. -Rebecca Oppenheimer, Kramerbooks Book Buyer
Friday Black by Nana Kwame Adjei-Brenyah
The less you know about this book going in the better. Personally, I am not even a short story collections fan (how do you read them? In order? In between chapters of other books? How do you CONNECT to something in a short page span? Short story collection reading is HARD for people who love novel reading!), but this debut (about love, life, race, relationships, crime, society, everything) grabbed me by my collar, got me all afraid and excited and alive, and never let go. There is no way to describe these tales, because the voice is completely original, the topics wouldn't exist in any other time (though the themes ARE timeless), and each one operates as its own planet in this universe Adjei-Brenyah created. His is a name you WILL keep hearing for years to come, read this book now so you can say, "Oh, I've loved him since the beginning." -Svetlana Legetic, BYT Founder
The Collected Stories of Diane Williams
Experimental fiction that will punch you in the gut and make you break out in a cold sweat. (At least that's what it did for me.) Diane Williams has mastered the art of making the familiar – the "normal" – strange, even horrific. Imagine little sparks of Old Testament prophets and Edward Gorey and Robert Coover and something else I can't quite pin down (Dorothy Parker, maybe??) fizzing away and doing cool things to your brain. -Rebecca Oppenheimer, Kramerbooks Book Buyer
Before twenty-part tweet storms and fighting your college roommate on Facebook, the real arena for public debate was in a handful of journals, books, and magazines. Sharp, the fascinating literary biography by Michelle Dean, looks at the intellectual women writers who helped shape twentieth century thought. Some of them are more well known than others: Dorothy Parker and Joan Didion make appearances, but then there are slightly more obscure like Pauline Kael or Renata Adler. What these women have in common – besides a passion for writing – was an unwillingness to be polite when the men were talking. Like the best pop history books, Dean skillfully mixes history with analysis and gossip, leading to a book that reads like the most stimulating cocktail conversation you'll (probably) never have. -Alan Zilberman, BYT Film Editor
An American Marriage by Tayari Jones
Endorsed by Oprah's Book Club, and rightfully so. I don't see how this book can't be deemed "political," because it ties so deeply around the criminal justice system and its inescapable reality for Black people in the U.S. (but it doesn't openly advocate for any one policy/change). A realistic portrait of U.S. society today, both in terms of defining marriage/ commitment, as well as the criminal justice system. -Gabi Kim Huesca, DC Public Library Library Associate
Let's Go (So We Can Get Back): A Memoir of Recording and Discording with Wilco, Etc. by Jeff Tweedy
The first time I saw Jeff Tweedy perform live, he literally didn't acknowledge the audience for six or seven songs. It could have been longer. It felt longer. After all, this was a solo show. Chatting with the crowd is typically part of the deal. But, no, a song would end, and he would stare blankly forward for a few moments, and then he would tune his acoustic guitar in silence, and then the next song would begin. It was weird. Years later (this was in February 2001), I would find out he suffered from debilitating migraines and anxiety, and not unrelatedly, he was addicted to prescription drugs. In the moment, I just thought he hated us.
Eventually, though, he would warm up to us. And for some reason, he felt like talking about his childhood. More specifically, the word "cock." When the Wilco frontman was a kid, growing up outside of St. Louis, he and friends used to say things were "cock." It was a good thing, he explained. "Cock" meant cool. Hey, Greg, your bike is cock. When he introduced a song, he started changing words in the titles to "cock." The crowd ate it up. Maybe it was because they had been denied attention for seven songs and were needy for it.
Or maybe it's because Tweedy is an exceptional banterer. Even in the depths of his worst mental state, he was funny and self-deprecating and punchy and succinct and a little salty. I went to a lot of Wilco and Tweedy shows that decade, and that was always the case. There was an economy to his words. He was going to get riled up and ramble aimlessly because he had a captive audience.
I bring all of this up because when I read Tweedy's autobiography Let's Go (So We Can Get Back): A Memoir of Recording and Discording with Wilco, Etc., I hear his voice onstage. He writes the same way he banters. It's glorious. There is no flab. It's straightforward and honest and funny. It's like he was training to write this thing every time he stepped on stage for over 30 years. I couldn't put the book down.
Do I come to this book with (positive) baggage? Yes, of course. I spent an ungodly amount of time listening to Uncle Tupelo and Wilco between the years of 1998 and 2005. This book is a Russian doll of chum buckets for me. I know all of these characters. I am aware of most major plot points. I get giddy when Jim O'Rourke's name first appears.
Would a casual fan (or someone who isn't a fan altogether) still enjoy Let's Go (So We Can Get Back)? I don't know if I'm capable of answering that question, but I think the answer is yes. Tweedy doesn't dwell on recording sessions or the minutiae of albums. (Trust me, as a nerd, I wish he would have.) He spends the majority of the pages dedicated to Uncle Tupelo parsing his relationship with Jay Farrar (a stoic prick who blew up the band) (Trace is still better than A.M., though), and likewise a big chunk of the Wilco story is about Jay Bennet (a wildly talented but troubled soul who was fired from that band). In other words, it's more about relationships.
In fact, much of the book isn't even about music. The best parts of it are probably the early chapters, where Tweedy explores growing up in a shitty midwestern town and two very different relationships with his parents. Those stories bleed into those of his own family: first, a young marriage (for him) to Sue Miller, then the births of two (eventually musically prodigious) kids.
I'd say it's in these moments that the book really hums, but in truth, the thing never stalls out. It's a collection of well-executed anecdotes. Some of them deal with some heavy topics –drug addiction chief among them – but Tweedy never lets things get bogged down. Even the rehab stories are equally turns humorous, poignant, and heartbreaking.
"I guess all this history is just a mystery to me," he sang in 1996.
Not much has changed about Tweedy in the decades since, but that bit has. -Phil Runco, BYT Beer Editor
Fresh, wise, readable, and important, Tommy Orange's Native American characters are unforgettable. The linked stories in the first three sections of the novel — sections appropriately titled Remain, Reclaim, and Return — propel the reader toward a climax at the Big Oakland Powwow. By the time of the powwow, the reader feels as if she too is there — fully invested, utterly moved, deeply changed. This is a book that challenges us into reconsidering the strangers we may see on the street. It is empathy in action and the introduction of an unforgettable new voice. -Emilie Sommer, East City Bookshop Book Buyer
A Princess in Theory by Alyssa Cole
It wasn't coincidence or luck that landed A Princess in Theory on the New York Times list of 100 Notable Books of 2018 as the only genre romance on that list. Cole is a gifted writer who can tell a compelling story no matter what time or place she's working in. The concept behind A Princess in Theory is also smart and unique: an orphaned PhD student in New York City keeps getting spam emails from an African prince. Only, it turns out they aren't spam, she was engaged to him as a young child, and he's coming to New York to find out why her parents absconded with her as a toddler. The book is insightful, funny, and sexy as hell, and it absolutely belongs on a list of top fiction of the year. -Trisha Brown, BYT Writer
The Mars Room by Rachel Kushner
Rachel Kushner's follow-up to The Flamethrowers, The Mars Room follows Romy as she enters the California women's correctional system after receiving two consecutive life sentences for murdering her stalker. Darkly humorous, Kushner explores constriction and the choices people make when there are only limited options. -Ariel Jacobs, Solid State Books Director of Operations
A modern, creepy story with a beautiful cover. -Susan Skirboll, Kramerbooks Book Buyer
The Immortalists by Chloe Benjamin
Four siblings on the Lower East Side during the summer of 1969, a traveling mystic, and the eternal question of a prophecy or a self-fulfilling prophecy. How would you live your life if you knew the date of your inevitable death? Chloe K. Benjamin's second novel, The Immortalists, became an instant New York Times Bestseller upon its release in January of this year. Benjamin's tale of the Gold children takes us through their lives and history – from the height of the AIDS crisis to the devastation of 9/11 – reminding its reader of the questionable power of destiny. This 2018 must-read will keep you glued to your chair and wanting more. Thankfully, there are rumors circulating that The Immortalists has already been scooped for a TV adaptation. -Sabrina Kent, BYT Writer
The Secrets Between Us by Thrity Umrigar
Thrity Umrigar's beautiful and poignant The Secrets Between Us is a seamless sequel to a book written over 10 years ago. An amazing story of friendship, mother-daughter relationships, and poverty in India. The sequel takes place in modern day. This book is a hidden gem. -Gabi Kim Huesca, DC Public Library Library Associate
The Kiss Quotient by Helen Hoang
There's a good chance the cover of The Kiss Quotient will look familiar even if you don't generally read romance. This book has been everywhere since it came out in June, and it's one of the best books I've read in years. Stella, the story's female lead, is a brilliant econometrician with Asperger's, and she needs some coaching in the more physical aspects of intimacy, so she hires Michael, a male escort, to tutor her. A set-up like that could go in a lot of different directions, but debut author Helen Hoang, who is also on the spectrum for autism disorders, manages to craft a narrative that's funny and steamy, but which is also built on genuine conflict and is heartbreaking to read at times. You can't help but get emotionally invested in Stella and Michael, both as individuals and as a couple, and it makes for an enormously satisfying payoff. -Trisha Brown, BYT Writer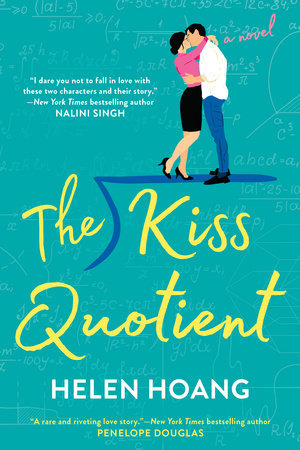 The Poet X by Elizabeth Acevedo
Simply a masterpiece. The Poet X is the story of Xiomara, a teenager growing up in Harlem and finding her way amidst the competing expectations of her mother, her twin, her peers, and the church. It won this year's National Book Award for Young People's Literature, but you don't have to be a teenager to appreciate this beautiful novel in verse. Someone get Liz Acevedo a MacArthur Genius Grant already! -Emilie Sommer, East City Bookshop Book Buyer
2017
What a book! while it took me a few chapters to feel invested in the characters, I quickly became engrossed in the many anecdotes within this book. This book explores the complexity of identity, feeling of belonging, defining family, and the immigrant experience in a context that is very different from that in the national conversation. A brilliant book, beautifully written. -Gabi Kim Huesca, DC Public Library Library Associate
The Empire Must Die by Mikhail Zygar
Back when I traveled to Russia in the early 2000s, the whole country seemed like a giant flea market of souvenirs from communist Russia. Tourists lapped up Lenin busts, flasks with hammers and sickles, and Stalin propaganda posters. My return in 2018 revealed to me how far Russia had drifted from its socialist past. Any Russian under 40 has dim recollections of the USSR and most of the under 30s were born after its fall. A nation so distant from the days of communism now asks itself: Are we the former Soviet Union? Or are we the former Russian Empire?
Mikhail Zygar's 2017 book The Empire Must Die explores the tumultuous decades that lead to the 1917 fall of the Romanov dynasty, beginning in 1881 with the assassination of Alexander II. Described as a Russian 9/11, the tsar's shocking death launches Russia into a war on terror with terrible consequences for its future. As unrest grows and revolutionaries flourish in the underground, we see the emergence of two Russias, and watch one obliterate the other. From a deadly stampede at Nicholas II's coronation to Tolstoy's war with Russian orthodoxy to the birth of anti-Semitism to the impact of a cult headed by a bisexual gender nonconforming activist, this masterful retelling presents a cavalcade of unbelievable events and unforgettable characters, all of which played an essential role in nudging the Russian Empire ever further toward the precipice. A Gilded Age tale of a nation reaching for greatness yet stumbling into destruction, The Empire Must Die is an essential piece in the 1,000 year old puzzle of Russian history. -Johnny Fantastic, BYT writer
The Sopranos…but with cops! -Justin Omidan, Kramerbooks Social Media Manager
Don't Call Us Dead by Danez Smith and Electric Arches by Eve L. Ewing
My favorite poetry is powerful, distilled emotion, served in small portions. It's a shot of espresso or tequila, sending sudden, shocking and real feelings through the body. It's the kind of thing you ingest with intent, knowing you might be kind of a mess afterward.
Danez Smith's and Eve L. Ewing's books are filled with this type of brilliant visceral surprise. In Electric Arches, Ewing's "Sestina with Matthew Henson's Fur Suit" breaks the form's ancient constraints to talk about the uncomfortable jouissance she and her friends feel as people of color in a small, homogeneous town. Many of the poems in Don't Call Us Dead shine with blood as Smith interrogates America from the perspective of a queer black artist, saying "history is what it is. it knows what it did."
I read these poems with a friend and it was sort of like listening to music together. All this is to say that Smith and Ewing might make you cry. And if they do, you might be grateful for it. -Myra Remigio-Leonard, DC Public Library Librarian
2016
The Gilded Years by Karin Tanabe
Based on an unknown true story about the first black student to attend Vassar and did so by having to secretly pass as a white student. Read it before the movie comes out! Added bonus- it's written by a D.C. author. -Monica Lerch, Kramerbooks Event Manager
2015
A macabre tale based on true events, Residue by Jim Knipfel about a Badger State sheriff uncovering some shady things in the mortuaries of his small town, including weird secret society-stuff and getting high on fumes from corpses. Gross, hilarious, chatty, and super Midwestern (right down to the Wisconsin accents). Knipfel wrote the misanthropic but hilarious Slackjaw column for the now-defunct weekly alternative newspaper New York Press, but in his more recent years he's become a fiction writer of magnificent proportions. -Liz Mason, Quimby's Manager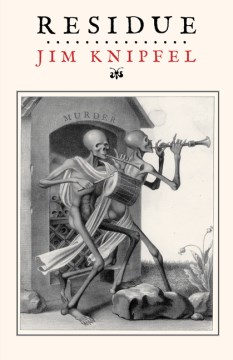 The Killing Lessons by Saul Black
As those who read BYT regularly maybe know by now – I LOVE MURDER MYSTERIES. I love them. I have, however, read possibly too many of them. Everything these days is "the next Gone Girl" (or has a quote by Gillian Flynn or Stephen King on it telling you to get ready for a "twisty, turny, bumpy ride"). Which means that everything these days, with a few noble exceptions (Department Q novels, Tana French, Mo Hayder, etc), feels sort of formulaic. You know where it is headed, you know what the structure will be, you know the twist is coming. You know, because you've read it before. Well, not The Killing Lessons. Saul Black, who I know nothing about aside from the fact that he lives in England and can write circles around pretty much anyone, is a dark horse in this game. But the game needed a dark horse. The Killing Lessons tells its brutal, twisted, relentless story from the first-person perspective of: the killers, victims, survivors, and the (flawed, but whip smart) detectives. Every voice feels real, every next step feels more sinister, and while there is NO mystery as to WHO is doing what is being done, the WHYs and the HOWs are more thrilling than any final-chapter-twist you've encountered of late. The best news? Since this book was released not in 2018, but in 2015, there is A SECOND ONE IN THE SERIES (LoveMurder). Merry (Saul) Black Christmas! -Svetlana Legetic, BYT Founder
2013
The Storied Life of AJ. Fikry by Gabrielle Zevin
A quick read with lovable characters & a feel-good plot – be prepared to shed a few tears. Suggested for those who are suffering from a book hangover after reading "A Man Called Ove" by Frederik Backman. -Monica Lerch, Kramerbooks Event Manager
A Constellation of Vital Phenomena by Anthony Marra
Of all the books I've read in 2018, actually of all the books I've read, my favorite has been A Constellation of Vital Phenomena by Anthony Marra. Set in Chechnya between the years 1994-2004, it tells the story of multiple characters all grappling with lives torn apart by the First and Second Chechen Wars. Each character, whether it's kind-hearted pseudo-doctor Akhmed or the little girl Akhmed swears to protect, is a window into the human psyche during a calamitous period in Russian history; one defined by disorder in the hopes of eventually only leaving room (and people) for order.
The biggest accomplishment of this book is how it's written. Anthony Marra is a disciple of Russian literature, and every facet of every prose is rooted in the old masters: Gogol, Dostoyevsky, Tolstoy, Lermontov, and Chekhov. If you've never read anything by those authors, I can't blame you. But I can blame you for not giving this book a chance, and telling me how you felt after reading the 8th paragraph in Chapter 10. -Ruben Gzirian, BYT Writer
2009
The Indifferent Stars Above: The Harrowing Saga of the Donner Party by Daniel James Brown
Because of this book, I'm the kind of person that corrects people when they talk about the Oregon Trail. I went on a whole tirade about how wagon trains worked (and the many ways people died on them) while my boyfriend was trying to enjoy The Ballad of Buster Scruggs. I understand why people get history degrees now. Being right is the best and cannibalism will never not be fascinating. -Kaylee Dugan
2003
The Diary of a Teenage Girl by Phoebe Gloeckner
Part comic, part fiction, part memoir, Gloeckner's story is a roller coaster ride of emotions. Every page is a straight from the diary of Minnie Goetze, a 15-year-old girl who is just discovering what sex, love and passion really mean. Every subject gets the same amount of care and fascination: her favorite comic books, her complicated relationship with her best friend, her affair with her mother's 30-year-old boyfriend and her drive to become a famous illustrator. Set in San Francisco in the 70s, it's a coming of age story with a twist. It's also very uncomfortable! You will feel upset! These are my favorite kind of books! -Kaylee Dugan
2001
We Got The Neutron Bomb by Brendan Mullen and Marc Spitz
I always thought I hated reading, but it turns out it was books' fault. They were all about stuff I didn't care about. It was technically also my fault for having ADD, but now that I fixed that with pills, I went on a tear of book readin' in 2018 so I had some catch up to do with 2001's We Got The Neutron Bomb. It's the West Coast version of Please Kill Me (which you should also read); an oral history about the rise and fall of the LA punk scene of the 70s and 80s. If the documentary The Decline of Western Civilization did anything for you, this book is the perfect deep dive for the stories that were just barely shown in that movie. If you're anything like me, you'll be making adderall-fueled Spotify playlists after just a couple chapters. -Joe McAdam, BYT Writer
1963
The Spy Who Came in from the Cold by John le Carré
After receiving a Kindle for Christmas last year, I learned that I could borrow library books while still snuggled in my blanket at home. It meant that I could really dig in on a classic series: the British Cold War era spy novels by John le Carré, author of both The Spy Who Came in from the Cold and Tinker Tailor Soldier Spy. Each book can be considered standalone, so don't worry about reading the two books that come before The Spy Who Came in from the Cold because they're not as good.
The lead character's identity is wrapped secrets and lies and he wants out. A spy who is so far undercover that they cease to exist and have no outside information is left "in the cold." It's similar to TV series The Americans, and sometimes the show even plays homage to the book, especially in terms of full immersion into "normal" life. Like The Americans, it's a slow burn, there is a persistent tension of us knowing the characters are being watched, and that espionage has no boundaries. After all, the "good" guys are still expert manipulators.
I'll be the first to admit that some of the book is hard to follow, because the mission requirements are never directly spelled out beyond the end goal. It is a mystery told by a real ex-spy. So why's this one of the best I've read this year? It comes down to this: it has stuck with me well beyond its end, and a story like The Americans couldn't be told the way it is without this book's existence. -Vesper Arnett, BYT Writer
*Yes, we agree, the personal is political, but you know what we mean.
Feature image by Pj Accetturo