Weekly Food News Round Up
July 7, 2010 | 9:00AM
As always-what all the DC Foodies are talking about this week. First the local stuff:
Chef Spike will open We, The Pizza on Monday, July 12th. From the press release: We, The Pizza will feature New York-style pizza, with regional, farm-fresh ingredients and toppings like creamed spinach, pancetta, shaved truffles…and traditional toppings like pepperoni and mozzarella…sold by the pie or the slice. Other menu items include Italian sandwiches, house-made gelati with flavors like s'mores and amaretto cherry, and an old-fashioned soda fountain serving Italian sodas.
Chef Mike Isabella, known for his stint on Top Chef, is leaving Zaytinya. He will open place in Penn Quarter serving up "cicchetti," or Venetian tapas. The restaurant will focus on locally sourced ingredients. I do love Italian food.
Trusty's in Capitol Hill has added a Bus Bar to it's upstairs level. You know, because you should drink in a school bus.
And the round up: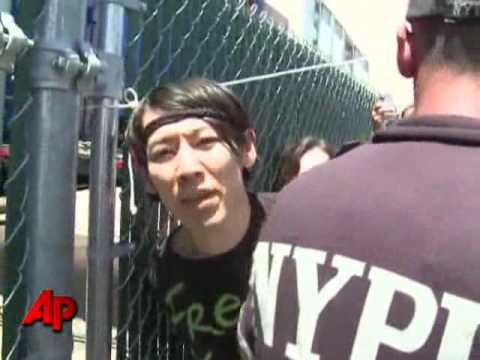 The annual StarChefs.com salary survey is out. It's actually fascinating to read. New York and Miami offer the highest salaries for chefs, Asian and Caucasian chefs make the most money and sommeliers get the most money for their degree.