ok, you guys–since we know how important at-home-entertainment is for all of us – every Tuesday we're going to do a little "what's getting released on DVD/on demand/Netflix this week" round up for you, with nice little excerpts of our past reviews and more. You'll love it. Trust us. Now–all you need is someone to watch these movies with.
OUT THIS WEEK & (MOSTLY) RECOMMENDED:
The Descendants – what we said in our original review: You can tell you are watching an Alexander Payne movie by how the main character looks. They have a pleasant, ordinary appearance – never too attractive or unappealing – and nearly all of Payne's heroes have an abundance of polo shirts. With The Descendants, Payne's first feature film since 2004's Sideways, he adds Hawaiian shirts to the hum-drum wardrobe. The tropical setting is a perfect backdrop for a story of a hapless father who struggles to save his family. There is little of the delightful satire that defines Payne's earlier work. Instead, the characters are wry and observant without being sentimental.
Young Adult – what we said in our original review: … every minute makes you want to cower in your seat in a way you would during that special kind of a horrible first date: a date with the kind of guy that overshares and is so desperate for emotional support that he's willing to bare their soul to a complete stranger. And it's a dark soul: from Mavis' delusions about a time when all was right with her world to Matt's constant connection to how horrible those four years were, the baggage the characters carry could not fit into 10 Mini Coopers (those ARE oddly spacious, mind you). Sure, a bad date can make for a good story and a learning experience, but you still sometimes wish you were warned ahead of time. That's what all I'm going to try and do here: warn you. So here it comes: Young Adult  is one of this year's best movies. But you may not want to submit your fragile, slightly adult adult self to it.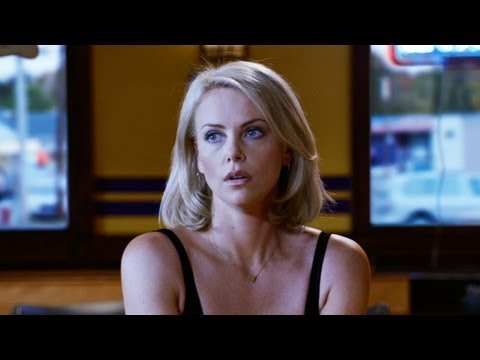 Melancholia – what we said in our original review: Von Trier lets his metaphors and allegories run wild during this time (after all, it is CHAOS we're talking about here), but he does it with such style and assuredness that you have no choice but to just go along for the ride. Talking about the last moments of this film is something one writes a senior thesis about, not just neatly wrap up a movie review with. I won't insult your intelligence trying to explain it all (what do I know, after all?) and I'm not sure it all can even be explained, but I urge you to see this movie so when we're at a dinner party together, we can talk about it for hours. It will be glorious, I promise.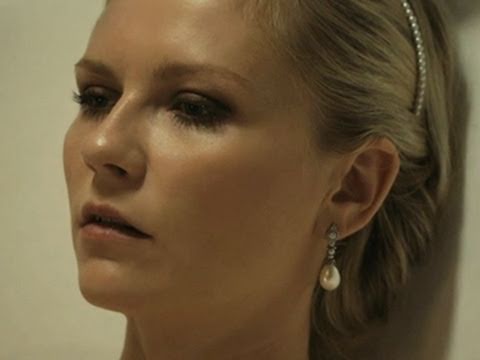 My Week With Marilyn – what we said in our original review: Sometimes I find it appropriate to think of entertainment in terms of other things I enjoy. For example, when discussing My Week with Marilyn, it is useful to categorize it in terms of candy you may like: lollipops are a little too sweet, cotton candy is a touch too artificial, nougat tends to stick to your teeth too much. But something like an Almond Joy is just right: light and fluffy, with a bit of crunch and a dark chocolate coating around it. So, for the purposes of this review, lets call My Week with Marilyn an Almond Joy: perfectly enjoyable for the amount of time we're enjoying it for, and then relatively inconsequential. Not that there's anything wrong with that.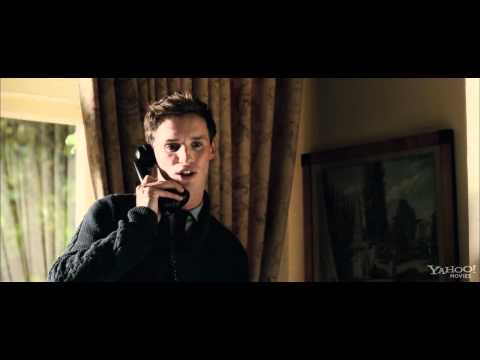 The Killing, season 1 – it is pretty hard to get a procedural TV show that doesn't wrap up neatly in 60 minutes right. It is risky to drag the story out, losing out on potential short-attention span viewers and maybe not gaining new ones during the course of a season. But those who do it well (David Lynch's TWIN PEAKS – I'm looking at you) live to see immortality. The Killing is not QUITE Twin Peaks quality (and it strives for it, from the moody cinematography to the sex/politics undercurrents to the "WHO KILLED ROSIE LARSEN?" tag line) but for an audience kept on a steady diet of barely-there-suspence of Law and Orders and CSI franchises, it was still a godsend. The new season starts first week of April on AMC (and as we all know AMC can do no wrong these days) and you BETTER BE CATCHING UP. BONUS: you'll have less time to wait after the SUPER ANNOYING cliffhanger(s).
OUT THIS WEEK & PROCEED WITH CAUTION:
Adventures of TinTin – what we said in our original review: Beneath the surface, there isn't much emotional substance pumping through The Adventures of Tintin. It isn't until the midpoint of the movie that we absorb the history between Sakharine and Haddock. Snowy provides some heart warming moments by virtue of being a cute dog, but it's difficult to invest substantial interest until halfway through. Some may also call into question the point of motion capture technology. Rather than a novelty, you may be thrown off by its flirtations with the uncanny valley.
The Three Musketeers -  I have been informed some people in this movie are quite good looking. Which is fine, but didn't Chris O'Donnell, Kiefer Sutherland, Oliver Platt and Julie Delpy make this movie, like, 5 years a go? Oh, wait- THAT WAS 19 YEARS A GO? AND CHARLIE SHEEN WAS IN IT? Well, I may be old enough to remember seeing that version in the movie theatres (shut up!) but I still think this one probably doesn't bring anything new to the plate.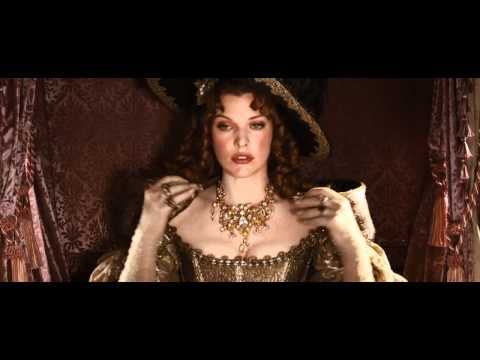 Bag of Bones – I am as big of a fan of Stephen King's as the next girl who grew up on a steady diet of CARRIE and IT late night readings (under the covers, with a flashlight-duh) but HAS HE WRITTEN ANYTHING lately that doesn't involve a writer down on his luck, encountering sinister forces in an abandoned home? Anyway….
OUT RECENTLY AND DEFINITELY WORTH YOUR TIME:
The Skin I Live In – what we said in our original review: … a bizarre, engrossing mix of body horror and sexualized melodrama. Customary of Almodóvar's work, it makes no apologies, diving headlong into a world of perversion and grandiose emotion.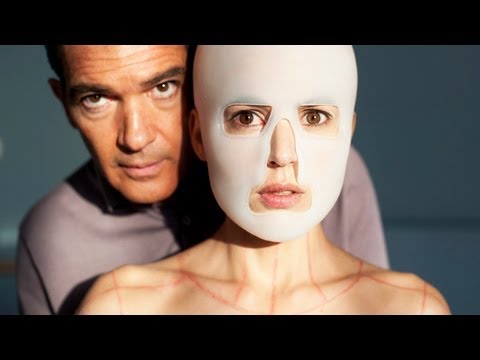 Like Crazy – what we said in our original review: This is a movie about the sheer giddiness of young love. And where there are HIGH highs, there must be LOW lows. Jones and Yelchin take you on this roller-coaster of emotions with them and you know that rhyme or reason doesn't play a big part in their actions, even if their whole relationship hinges on this romantic (and romanticized) memory of a great time spent together when they were very young and very infatuated. It doesn't take a genius to know that not much of this is REALLY real, but it feels real and when you're in a situation they're in, feeling trumps knowing.
Game of Thrones-Season 1 – duh
OUT RECENTLY AND maybe WORTH YOUR TIME:
(mainly so you can engage in conversations in real life OR in social media about HOW in THIS ECONOMY someone still decides to spend 10S OF MILLIONS OF DOLLARS to get MOVIES LIKE THIS made. Trust me-it is oddly satisfying)
Jack & Jill – Sad, but true fact- I just paid 4.99 to watch this on demand (it was for research, OK!) and I still cannot wrap my head around how this is NOT some kind of insane meta joke that is way more clever than any of us want to give Adam Sandler credit for. After all-the man somehow duped (or did he?) everyone from Al Pacino to Johnny Depp to Jared the Subway guy to appear in the most sexist, politically incorrect, insensitive, anti-semitic, racist, not funny comedy of all time. Hats off to you Adam. But yeah, Katie Holmes looks pretty great in it (for a hostage).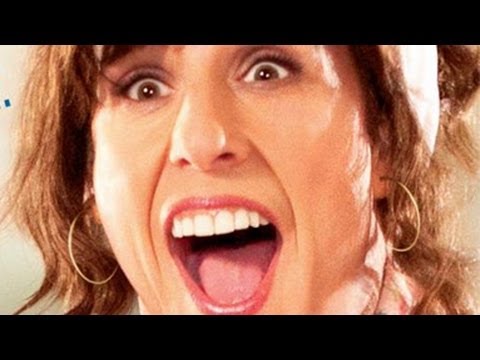 Tooth Fairy 2 - somehow Hollywood figured out how to make the ORIGINAL Tooth Fairy (starring The Rock) seem like Oscar Worthy material; and yes, it was an easy one-step process: replace The Rock with Larry the Cable Guy, and-ta-dah … you've sunk to new depths of doom.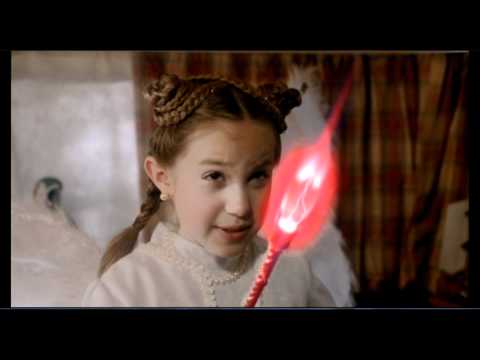 INSTANT NETFLIX VIEWING OF THE WEEK:
Kissing Jessica Stein – with Jennifer Westfedlt's new movie "FRIENDS WITH KIDS" getting rave reviews and gushy BYT interviews to boot, it may be a great time to revisit the original Westfeldt writing/producing/starring/directing vehicle: a story about a young, pretty, smart, definitely neurotic lady in Manhattan who decides to give up on men and hangs out with another young, pretty smart, slightly less neurotic lady in Manahattan. The movie is, sure, flawed but everyone in it (including a young Jon Hamm and a hilarious cameo by Michael Showalter) is charming and beliveable and the soundtrack, which is not discussed often enough,  is top notch and features lady jazz standards by everyone from Blossom Dearie to Nina Simone. Get ready to be entertained: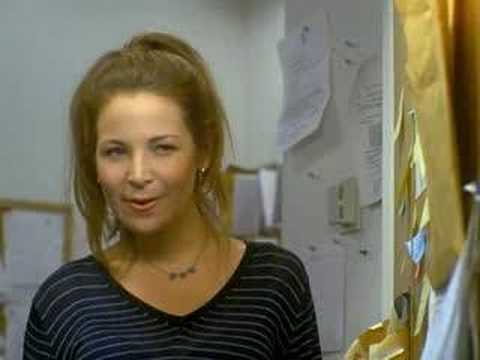 Winter's Bone- now that Jennifer Lawrence is poised to become the biggest movie star on earth in "Hunger Games" it may be a good time to instant netflix re-visit (or visit for the first time) her breakhtrough role in the super gritty/super real Ozark's drama/thriller that we recapped as: Ree is in dire straits.  Her drug-dealing father is missing and is due in court.  If he isn't found then her house will be taken, leaving her and her younger siblings out in the cold.  Ree, only 16, marches through the mountain town trying to find her father, asking questions she should have never asked.  Ree possesses the intelligence, strength, dry wit, and determination that all great cinema sleuths have.  What makes Ree and her journey so special, and so painful to watch, is that she is a kid who has to experience the horrors of the world to save her family.  Even during such intense circumstances you still get a close look at not only her life but the lives of her neighbours.  All of them are living on the bare minimum, with rituals and codes that must be followed.  Thankfully the filmmakers depict the people and their daily lives with respect, never mocking them for cheap laughs.  This attention to detail makes the protagonist, her mission, and her life, more gripping than the average detective story.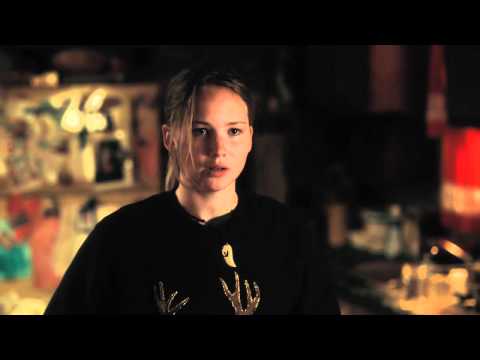 Now: tell us what you've been watching at home lately.