Tops and Bottoms: This Week in Pop Culture Dominance
April 20, 2012 | 1:00PM
Last week's post was pretty amateur-heavy – which, to be honest, is really great, especially if you are a porn site. This week, however, the tables have turned and the pros are back on top … err, most of them are on the bottom this week, but you know what I mean.
Without further ado…
1. Tabloid Bottom: Don't Ask Amanda (Bynes)
So it is no surprise that Amanda Bynes is getting into trouble these days – take one from the Aaron Carter/Lindsay Lohan handbook: former child-stars are almost certainly hot messes by the time they are old enough to legally drink (and almost certainly guarantees that they already have been for many, many years). Last week, Amanda was busted for drinking and driving, taken to the big house and had a really sultry mugshot taken. Check it out, if you haven't already seen it:
This week, Amanda was spotted back on the road – and, after leaving a club, texting on her cell phone while she drove. Probably not the smartest move when you've got people watching your every move, waiting like Captain Hook's alligators underneath the plank for you to trip on your designer stiletto into the water. Those bitches have no mercy:
Amanda obviously doesn't give a fuck – probably because, no matter how slim she gets, she'll never shake those adorable chubby cheeks that probably landed her the role on Nickelodeon a long time ago, anyway. Whether she is "the next Lindsay Lohan" or not (as all the rags are calling her these days), one thing is certain:
I still love you, Amanda, you adorable mess.
2. "I've Still Got the Moves" Bottom: Channing Tatum Reprises His Stripping Skills In "Magic Mike"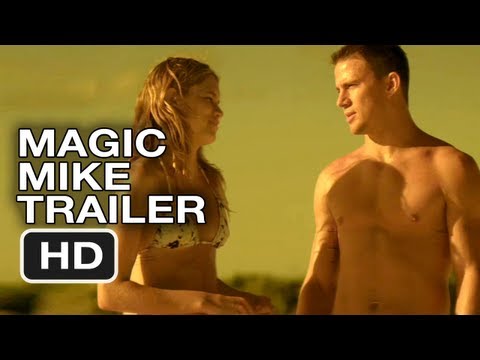 "Magic Mike" is probably the most adventurous, outside-of-his-realm role that Channing Tatum has yet to play – and yet, there is something strangely familiar about watching his six-thousand abs gyrate across a screen to a thumping, hissing Deborah Cox remix – oh, yeah, this: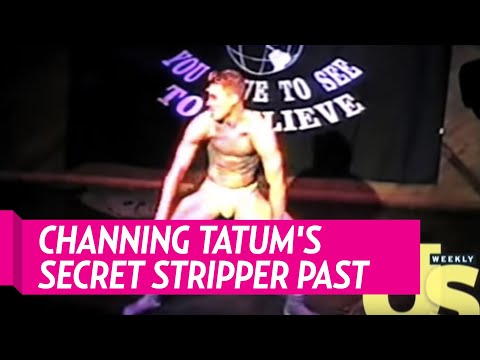 Channing dusts off some of those finger-lickin' good moves reserved only for the pros and/or an economic recession and will be shimming his way into our hearts this summer. Don't take this the wrong way – I am VERY excited.
Oh, and for those of you who are Matthew McConaughey fans – he's in there, too. Get revved up:
3. Nummers Bottom: Cooking With Semen
As if last week's Vagine Cuisine clip wasn't enough, now it is the guys' turn to transform their junk into a culinary adventure. And yes – on the cover of the cookbook, there is a picture of a flan. Or some other kind of custard. Yikes.
I really don't know what to say or how I feel about this. It definitely makes me feel a little weirded out, but I also think that people should do what they want. Of course, conservatives will probably try and make this about abortion, killing and cannibalizing babies. Either way, if it's your thing and your babies, do what you want.
Have fun, and bon apetit!
4. "Hot" Bottom – Double Take, "Hot Girls" Is Torturous
So, Double Take is a "band" comprised of what looks like a couple of tweens trying to be sexy in a limo that their parents undoubtedly rented for them for this video. I wonder if their parents knew what kind of shit these girls are "singing" about, and if they are the type of parents who care. Like this parent:
Whatever, I'm not going to care anymore. I think this is just more evidence that I'm just getting old.
They need to take a cue from a real lyrical genius, Ke$ha.
Speaking of Ke$ha, she tweeted this photo of her computer screen with lyrics from one of her new songs. I'll take this song over "Hot Girls" any day:
—
So that is it for this week, folks. Take advice from one of the pros and let all of the bullshit this week slip away, and just have a great weekend. Take all your girls out for a drink, on you, maybe: