Sometimes, when I have a shitty week, I don't feel like doing anything. Tops and Bottoms, however, is the exception – this column always perks me up like nipples in sub-zero temperatures. So instead of putting this awesome little number on…:
… I present to you – this week in pop culture dominance!
1. Beach Body Top: Darren Criss' Sexy Photo Shoot
Um, speaking of being "perked up" – Darren Criss, who stars in "Glee" (as if you didn't know that) had a sexy photo shoot this week. Here are the fruits of all of my "hard" labor. Hope you enjoy as much as I did a couple times yesterday.
Oh, hell, who can stop at just four pictures??
Okay, I THINK I'm done now.
2. Bedrock'ing Top: Flintstones House For Sale
WIL-MA! OMG, folks, there is a Flintstones house up for sale. The house belongs to former TV-show host, current has-been and geriatric Dick Clark, who has finally decided to move out of the Stone Age. The house is estimated to be worth about 3.5 million dollars – chump change, eh? What do you think – I think it's a rip unless it comes with dinosaurs who do household chores. Check out some more pics here…
What do you think the Craigslist ad would look like? No cats, no dogs, dinosaurs and wooly mammoths considered? Oh, yeah, and -
Okay, okay, sorry. I think I'm done now.
3. Indecisive and Versatile: Juggalo Facebook
What's next? TacoFan Facebook? Furry Facebook? Adult Baby Facebook? I mean, sheer entertainment value aside, doesn't it seem kind of pointless to have a separate Facebook for a subculture? I mean, I already have enough trouble trying to keep up with regular ol' Mark Zuckerberg Facebook. My "like" finger is already overused – what would I do if I had to "whoop whoop" everything, as well? (That is an actual feature on Juggalo Facebook, BTW.)
You can get your own account here, but beware – you may have to look at shit like this every day:
… instead of shit like this:
Ugh, fine, I'll stop.
4. Coyote Ugly Bottom: Britney Spears' Face Over The Years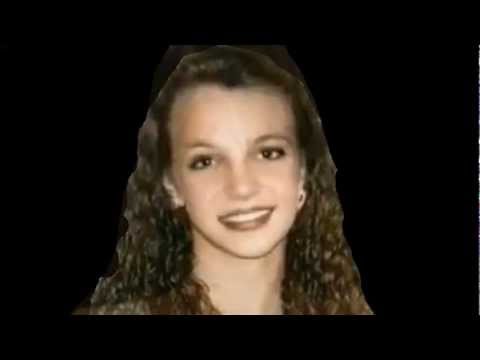 When I catch a glimpse of Britney Spears on TMZ or in the rags at the check-out aisle at the super, I don't think she looks that different from before her meltdown in which she shaved her head and started swinging lead pipes (is that what that was?) around at news reporters. But after seeing the video clip above, which uses what looks like pretty decent technology to morph Brit-Brit from the adorable toddler she used to be to what she is now, you can definitely see the difference.
The years have not been kind to Ms. Spears – she definitely has some road miles on her.
Hopefully, Darren Criss ages more gracefully…
Oh, come on, you love it.
5. Mouthy Bottom: The Universe Hates You
Part of me is embarrassed to put this up – the other part of me loves it. It's kind of like watching someone you don't like get caught in a lie – it's fun to watch because you hate the bitch, but it's also hard to watch because, hello, #secondhandembarrassment.
This chick kind of looks like some members of my family, sadly. Which, again, makes it both hard to watch and easy to love.
Why would you still upload this? Oh, yeah, I forgot – kids are stupid.
—
Have a great weekend, kids – here is one more for the road:
Tee hee!