Ted Leo is neither from the District nor does claim residency here, but it's hard not to think of him as a native son of sorts.
The self-described journeyman spent a good chunk of the '90s in this city and returned for the first year of the subsequent decade, when he recorded stone cold classic LP The Tyranny of Distance at the since departed National Recording Studio.  And while he may have moved on to the greener pastures of the Garden State soon after, hardly a year has gone by without a visit or two from Leo, either with his merry band of Pharmacists or on his lonesome. Hell, even Wikipedia is confused: Most all of the entries for his albums with the Pharmacists refer to the group as a "Washington, D.C. rock band."
That's a historical smudge most DC Wikipedians will gladly overlook.  We'd be more than happy to claim him: Few musicians have engendered as much good will as Leo, someone who seems preternaturally disposed to always doing the right thing.   From victims of violence to Occupy protesters to our local charities, he's again and again gone out of his way to support those in need of a hand (and maybe a song).
Such an upstanding track record can lead to unreasonable expectations though, as Leo explained in a conversation with BYT this week.  We called him to talk about his upcoming concerts with the Pharmacists at one of the band's "home away from all our homes," the Black Cat.   The Friday and Sunday shows will celebrate the tenth anniversary of The Tyranny of Distance – and, really, the band as we know it –  with full performances of the record.
While we had Leo on the phone, we gathered his thoughts on the Commander in Chief, his engagement with the Occupy movement, and why, sadly, we won't be seeing a Hearts of Oak deluxe reissue any time soon.
BYT: Walk us through the motivation behind revisiting The Tyranny of Distance.
Ted Leo: The idea initially came from kind of a confluence of anniversaries.  We always try to do a free outdoor show every summer in New York, and about a year ago we started talking to the people at South Street Seaport about playing there.  They reminded me that it would be the ten year anniversary of us playing there for the first time.  I didn't even realize that it was also the tenth anniversary of Tyranny of Distance, honestly.  It was only in discussing this other thing that those people were like, "You know, it's almost exactly the tenth anniversary of Tyranny of Distance."
Over the years I think that album – possibly more than any of my others – has a resonance with people.  Certain songs on certain other albums have stronger connections with people from time to time, but I think that as a whole [Tyranny of Distance] resonates, because that album was a transitional thing for me, and I think it was a transitional thing for a lot of people who were trying to start thinking about different… I don't know.  Let me get back to the initial question: It was a confluence of a number of anniversaries.  And if we were going to do this with any of our albums, this one made the most sense to me.  It was really the first tour that we did on this record that established this band as the band that it remains.
BYT: And you're making a concert film from the Black Cat performances?
TL: Well, we're filming it.  What we do with it remains to be seen.  We're filming it for the hell of it.  Actually, not just for the hell of it – that's also kind of a weird, happy accident.  Brendan Canty, the drummer from Fugazi, recorded Tyranny of Distance in DC, and he now has a film company.  We've only done a handful of these shows. It's not like we did a whole year of touring on revisiting this record.  We've only done three shows to date, so this will only be four and five.  We wanted to do it in DC, because that's where the record was made, and then it was one of those things where we thought, "Well, we could get Brendan involved in the show as well."  I guess what we do with it will depend on how it looks.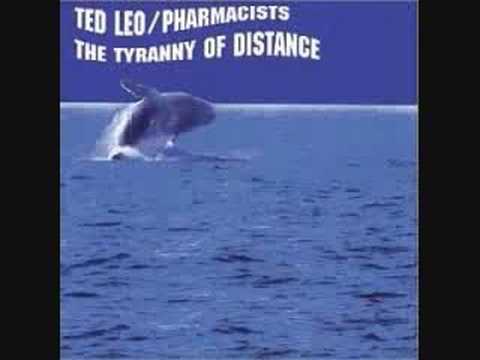 BYT: You said this winter that you were recording a new LP and that you hoped to have it out his summer.  Is that still on track?
TL: Nope!
BYT: What happened?
TL: Nothing.  Life.
BYT: Have you been writing new songs?
TL: Absolutely.  I have more than enough songs for an album.  It just doesn't feel like an album yet.  There's no real story here – it's just the way it goes.  People set deadlines and you don't always meet them.
BYT: So we won't be getting something during the height of election season, à la Shake the Sheets?
TL: Yeah, not really.  I spent a lot of my urgency back then in trying to get things out.  But even then, it's not like I was trying to get that album out during election season; it was just the schedule of things.  It's not like I ever stopped writing political songs.  I get a little testy when people expect me to address every current event in song sometimes.
BYT: I saw that you posted a song for the Wisconsin union workers, but were slightly annoyed that some activists were so persistently looking to you.
TL: It's not that I was annoyed that people were looking to me.  It was the idea of: "C'moooon, you need to address this thing!"  I was actually happy to do something for them – I just couldn't do it exactly at the moment that people wanted me to do it.  I'm not Rick Rubin sitting in a mansion somewhere with a massive studio at my disposal that I can just run to and crank something out.  I happened to have been on tour at the time that all of that was going on and it's just not that easy.  It's not to diminish the value of what they actually may need, nor to diminish the value of the fact that people are looking towards you to get that from you, but there has to be some sort of mutual understanding: I'll get to it when I get to it, and I am on your side.
That's the other thing: Sometimes I get a little peeved because I feel like I should be given a certain benefit of a doubt.  You know that I'm going to get to this.  You know that I'm going to address this.  There are plenty of other people out there for whom it's questionable whether they'll ever address anything like this.  Bug them.
BYT: You've been very supportive of what could broadly be considered the Occupy movement, making an effort to visit those sites while on tour. What did you take away from dropping in on them?
TL: You see all kinds of things.  Any sort of large protest draws all kinds of people.  A lot of negative things that people used to harp on about Occupy Wall Street initially – the drum circles and the weirdos that were hanging out – of course are going to be there, for a lot of people that's a legitimate way that they choose to express themselves, but the amazing thing about Occupy is about how actually broad a spectrum it is.  You have the Protest Boogeyman that the media always wants to harp on because it's an easy stereotype to paint protest movements with, but by and large, you had a lot of what the media might call "normal" people.  Everywhere I went there were teachers and nurses who would be standing there in the middle of the day on the their lunch hour or on the weekends or after work and somebody would drive by and yell, "Get a job!"  These people would just shake their heads, because they're like, "I have a job, and I'm here and not at my job because this is important to me."
And one of the interesting things about the ongoing aspect of Occupy is that it creates a place for those people who do have jobs to continue to come down and make their presences felt and heard, whereas a normal march or something is fantastic, but when it's over, it's over.  And then it's easy for everyone to just put in the past.  This simple idea of having something ongoing creates this creative space where conversations are ongoing and ideas are always evolving.  I've been pretty inspired by it in a lot of ways.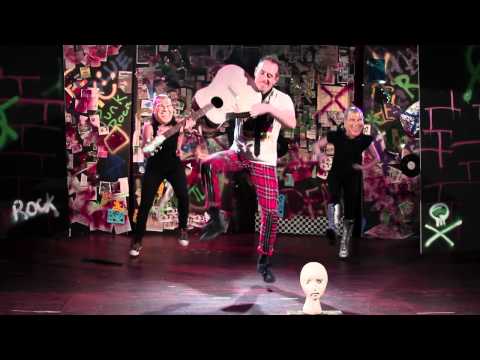 BYT: Do you think it becomes more difficult to engage liberals in political discourse when there isn't a big, bad Republican administration?
TL: No, not all.  I mean, good God – I think there's plenty to discuss.  You always have party line people who no matter what a Democratic president does or what a Republican president does, he or she will kind of defend the regime, but, if anything, Occupy is a perfect example of progressive movement existing under a Democratic president.
BYT: What's your opinion of the Obama administration thus far?
TL: Oh, you could probably guess.  I don't particularly hold any politician up to high expectations. To rise to the level of national office, it's the nature of the beast that one must be so utterly compromised in so many ways.  I  always hope – to use an overused phrase in this current election cycle –  for grand gestures and sweeping movements and whatnot, but I certainly don't expect them.  So I didn't go into this administration under any illusion that we were going to be living in a vastly different world.  That said, I have actually been seriously disappointed at a lot, particularly the continuation of the Bush-era warrantless wiretapping, the prosecution of whistleblowers, and the gradual erosion of civil liberties, not to mention the half, or quarter, victory on health care reform.  There certainly are big issues with which I've been disappointed even more than I thought I was going to be.  That said being, I'm really glad that Sarah Palin isn't the vice president.
BYT: You gained control of most of your catalog when Lookout Records shuttered up.  Have you figured out what you're going to do with those albums yet?
TL: I'm doing a bunch of personal deals with a lot of the digital services – not through a label – and will just hopefully get those albums back up digitally soon.  I've actually completed a couple of the forms that I need to sign, so some of them may be up real soon.  But as far as physical records go, I really don't know, to be honest.  I don't want to disappoint my quote-unquote fans, but I'm also realistic that the world is not beating down my door to get deluxe reissues of all these records.  There may be, like, 40 people who have tweeted at me about it, and I wish I could make 40 special reissues for each of them, but that's not the way it works.
I'm just going to sit on it, and as the summer goes on and I feel like I've made enough progress on the new record, I can sort of shift gears and start thinking about old records again.  I'll figure out what to do with it – I have a lot of good friends who still do run labels and maybe I'll go with one of them.  I've also considered the idea of just doing my own imprint at this point and trying to keep the records pressed, in small batches or whatever.  We'll see.  I don't think anyone is really rushing me to get that sorted, so I want to do it smart.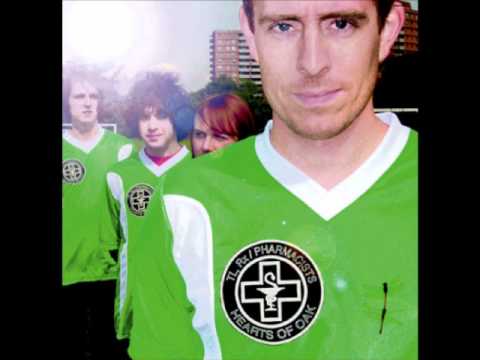 BYT: Tyranny of Distance is one of those LPs in limbo.  I know the album was recorded here, but does it feel like a distinctly DC record to you?
TL: Yeah.  It really does.  I lived in DC from '93 to '98, and then I moved back for a year in 2000, and it was during that year that we made the record.  We made it at National Recording, which was Trans Am's studio.  It was down in this loft on I St., by Union Station somewhere.  I want to say I St. and 4th.  It was made with almost all of my DC friends.  It was the last record that I made going into it as a truly solo record.  At that point I was mostly just playing solo.  But over the course of the week I had an open door scenario going on, which is why there are so many people that play on the record.  Everybody who was around who I felt close to in DC came by the studio at some point and did something on it.  I remember that very well.  I think about DC all the time when I think about that record.
BYT: When you visit, do you get a chance to walk around and see how things have built up?
TL: Oh my God, yeah.  Absolutely.  I'm intimately familiar with how different New York is than it was twenty years ago, and the change in DC is more stark in some ways.  The new 14th and Irving area is really bizarre.  It's like being in Crystal City or something.
BYT: Wait until you see the condos going up in front of the Black Cat.
TL: Oh really?  It's truly nuts.  But, I mean, whatever, there's a way this always goes, and, of course, me being a bohemian white guy of a certain age, there are things that are going to appeal to me about that.  It's also fraught with all kinds of issues.  It's a strange world we live in.