Serious as Fuck: Henry Rollins, A BYT Interview
March 31, 2010 | 9:00AM
Henry Rollins.  Famous DC punk.  Humanitarian.  Movie star.  Television star.  Radio star.  Techno musician?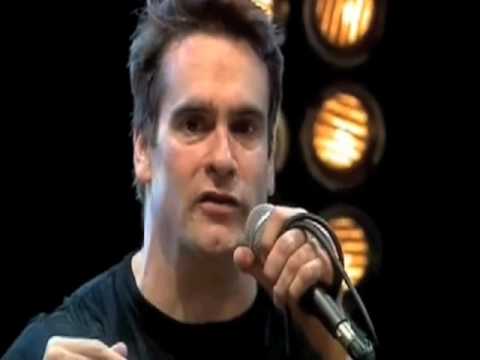 BYT recently interviewed Hank ahead of his two sold-out shows at the Birchmere in Alexandria.  Notorious for not taking bullshit from anyone, we tried to keep the questions serious rather than our usual lighthearted approach.  Henry is a serious guy and, well let's be honest, Henry Rollins isn't the type of person you want to piss off:
BYT: Our readers might not know that you spent your youth in Washington D.C.  I'm sure it's changed a great deal since the old Ian MacKaye/Georgetown Haagen Dazs days.
BYT: There's a lot more cupcake places than there are ice cream spots now.  Any places that are still around that you like to visit when you're in town?
Henry Rollins: I go to people's houses, people I have known for many years. I walk around the old streets that I grew up on. I like doing that.
BYT: You're on tour doing your spoken word show.  I have to say you are a very funny man.  What would you say the difference is between what you are doing and traditional standup comedy?  I've watched a lot of clips of your stuff and to me it seems like stand-up.
Henry Rollins: Perhaps there's no difference. Comedians are funny when they want to be. I am funny when something is funny. I think comedy is a very hard thing to produce. Some people are very natural at it and I admire the talent. I don't think I have it though.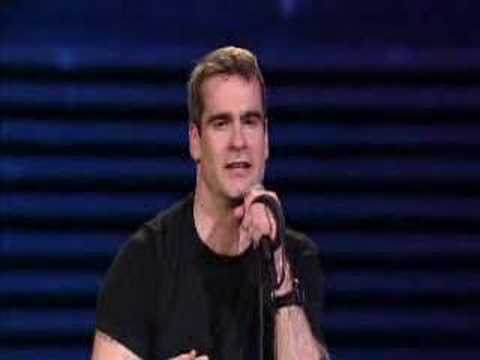 BYT: Bethesda Magazine's January/February 2010 issue lists Bullis School as "Best Private School for Academics and Arts."  Would you agree with their assessment?  You have certainly parlayed your scholastic endeavours at Bullis into an an artistic career.  Can you take some small amount of credit for the honor bestowed upon the school?
Henry Rollins: I graduated from the place about 30 years ago and never went back to the place. No happy memories from there.
BYT: I recently read some article that you might have written for Details Magazine or perhaps in one of your books called 'the Iron' about working out and about Mr. Pepperman, your advisor.  My question is did Mr. Pepperman ever read that story?  Are you still in contact with him?  I'd imagine it would make him pretty proud to read something like that.
Henry Rollins: Thanks. I have never heard from Mr. Pepperman since I last saw him in 1976 or thereabouts. I have no idea what his take would be on it.
BYT: What's your all time favorite show that you played or attended in Washington D.C.?
Henry Rollins: Best show was probably the Bad Brains opening for the Damned in June of 1979. It was the first time I had seen either band and it was one of the great nights of my life. I was eighteen and things were very new for me as far as going to shows. I saw a lot of great shows that year. I saw the Clash that year as well, really great. As far as playing a show, I thought the 1992 show we did at the old 930 was pretty good.
BYT: I've seen rumours fly around the internet that HR from Bad Brains died and Ian MacKaye died.  It's strange how the internet can fuel these rumours so quickly.  Ever think you might be next in the DC HarDCore Death Hoax lineup?
Henry Rollins: I never thought about it. I remember the Ian is dead thing. He was at my show at the Birchmere while he was supposed to be dead.
BYT: Speaking of HR and Bad Brains, do you still keep in contact with those guys?
Henry Rollins: Sometimes I e-mail the bass player but that's about it. I saw them play on election day in 2008 in DC.
BYT: We always ask this question, sometimes it gets a fun response, others, such as Dave Lombardo of Slayer, take it quite seriously:  Which metal bands are the biggest pussies?
Henry Rollins: I have no answer for that one.
BYT: Certainly not yours: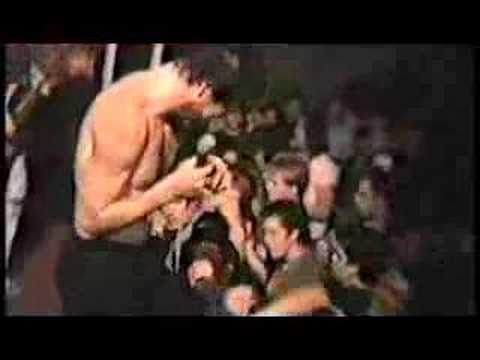 BYT: Favorite Airport: BWI, Dulles or Reagan?
Henry Rollins: Dulles.
BYT: You're back at the Birchmere (we sent this interview a month a go, and only now got it back-ed) and, correct me if I'm wrong, you've got a new spoken word album that was recorded at the Birchmere one of the last times you performed here.  Can you take a second to tell us a bit about the album?
Henry Rollins: It's the show I did the night before election day. It was the last night of the Bush presidency and the end of that era.
Check out our previous attempt at interviewing Henry:
http://www.brightestyoungthings.com/featured/henry-rollins-the-byt-interview/