Good morning brothers and sisters. Let's start off on a super weird, offputting note.
We're just gonna go ahead and add a happy Bob Ross to our canvas here. Just let me daub some Hippie Mahogany on my brush…
Modernist Cuisine – High-Speed Video : Gelatin Cubes On Solid Surface 6200 FPS from Modernist Cuisine on Vimeo.
How much do you really hate Facebook?
Being a Baltimore Oriole is depressing, apparently…
But it's not as bad as playing for the Toronto Maple Leaves, as evidenced by Dion Phaneuf
Henri the Existential Cat is one brooding-ass feline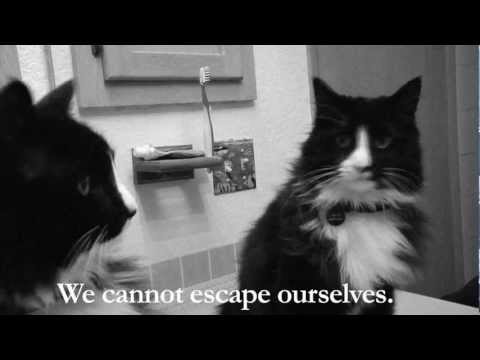 Hang a lantern on it. Writer's term for noting a logic flaw in the script that must be addressed, often by having a character call attention to said logic flaw. Wait, wasn't the unseen sister supposed to be pregnant and now we introduce her and she's a thin hottie? Let's hang a lantern on it and have her say, "It was ectopic."
"I am 27 years old, and on occasion I still drink until I throw up. In the case I do not throw up, I usually eat twice the calories I normally do the following day. Sometimes I even get drunk during the week. This past autumn I fell down the stairs at a college football game and kissed someone's boss in front of clients while bleeding from the knees."
"Just got back from Brussels. Holy fuck was that a sausage fest." – Marie Curie
Accidentally left my phone back at the cabin. I'll catch up with you tomorrow.