The BYT Weekly Mini Movie Guide: Now Playing In DC
August 29, 2014 | 3:00PM
We review films. You see films. You need to know where to see those films. You may want to know what we thought of those films. Here's where you can read what we thought of the film you're about the see.
It's a bad sign when the second-billed star of a film exists permanently within the first three minutes. It's a worse sign when a movie that is ostensibly about the abolishment of slavery doesn't bother to depict a single slave, or any of the horrors associated with slavery. So it goes with Belle, a simpering British rom-com in the tradition of Love Actually, masquerading as a costume drama, parading around as a commentary on the value of human life and the triumph of the human spirit. -Catherine McCarthy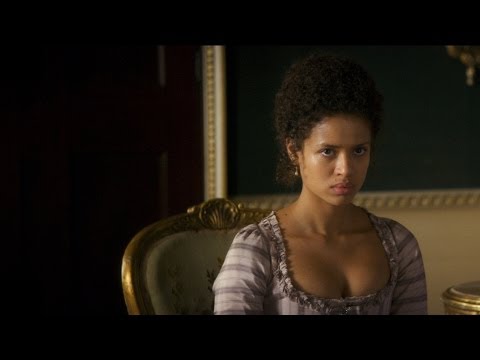 When I was a teenager, my parents and teachers would routinely tell me that I was not living up to my potential. I stood there, receiving a lecture and trying not to roll my eyes, until something clicked and their advice was well-taken. I had forgotten about those earnest adults until I watched Boyhood, the most ambitious film to date from Richard Linklater. Its scope is unlike anything we've seen in the movies before, and the premise creates an opportunity to tell a familiar coming-of-age story in an organic, sensitive way. Linklater uses broad strokes, with plenty of pop culture references that shift from nostalgic to modern. The trouble is that sometimes the story and hero are too broad, as if Linklater worries a defined personality would ruin the film's universal appeal. -Alan Zilberman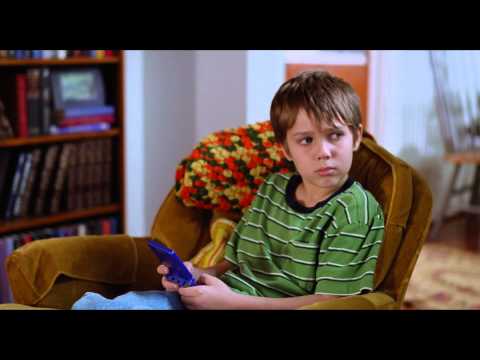 Calvary opens with conversation and ends in silence, yet begins with only one face and ends with two. It's a symbolic decision in the most recent film from John Michael McDonagh, one defined – and perhaps overwhelmed – by symbolic decisions. As it follows its world-weary gruff-but-compassionate honest-to-a-fault priest (the great Brendan Gleeson), one can't help but see the people and settings he encounters in capital letters. Calvary is a film whose greatest strength – its powerful, intuitive grasp of religious and sociopolitical allegory – is also its greatest weakness. -Max Bentovim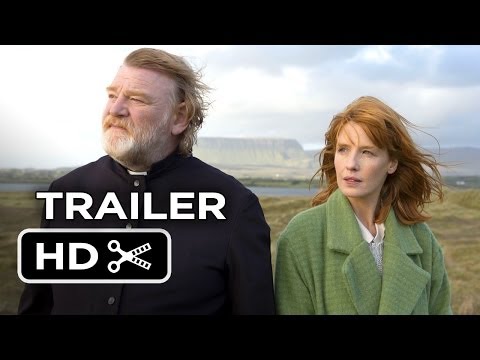 Dawn of the Planet of the Apes – Now playing near D.C.
Lean and dark, Dawn of the Planet of the Apes somehow never forgets to have fun. Sure, there are heavy-handed moments about war, racism, and tolerance, but those have been hallmarks of the franchise ever since Charlton Heston cursed a damn dirty ape from inside a net. The script does not dawdle, the character motivations are clear, and director Matt Reeves can shoot the hell out of an action sequence. He has the patience to lay out post-apocalyptic geography, so there's a mix of suspense and horror during the inevitable battle scene. Everyone is in top form, both in front and behind the camera, which makes me wonder why more blockbusters are not this competently-made. -Alan Zilberman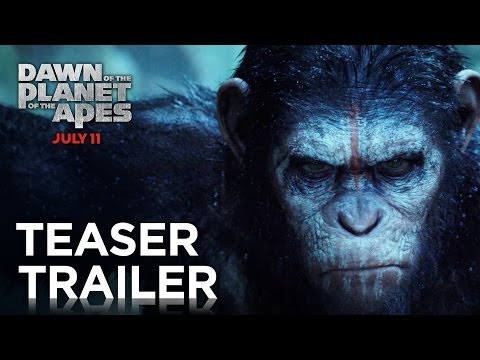 Earth to Echo – Now playing near D.C.
It's always convenient for a critic like me when a movie serves up a moment that encapsulates it, and Earth to Echo obliges. It happens when our pubescent protagonists meet Echo, the eponymous extra-terrestrial cute-bot around which the movie's well-oiled plot machine revolves. They start by asking Echo questions about itself, which it answers, oddly reminiscent of Christopher Pike, in beeps: one for yes, two for no. At this key moment, which both establishes the nature of the doe-eyed space-owl we're supposed to become attached to as well as its relationship with Our Young Heroes, the film instead has the narrator simply tell us "we talked for hours!" and leap right ahead to the next bout of shaky-camera running-jumping. Earth to Echo obsesses with the easy parts and punts on the hard parts, and its lack of effort in building character and relationships are what make it not just a letdown but a cynical, exploitative one. -Max Bentovim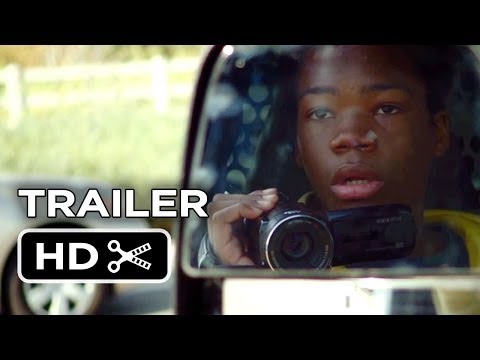 Edge Of Tomorrow – Now playing near D.C.
Between Oblivion and now Edge of Tomorrow, Tom Cruise is on a science fiction roll. His new outing isn't as thoughtful or as visually awe-inspiring as the former flick from 2013. But it still looks damn good, it's more tightly paced, just as substantive in terms of character and story, and a hell of a good time overall. -Jeff Spross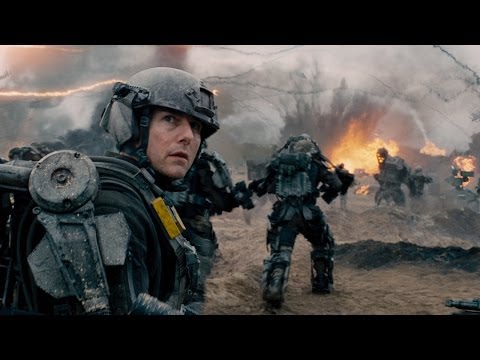 Frank looks at whether we need to struggle to create or enjoy something beautiful, even if its conclusions aren't as appealing as its set-up. -Rachel Kurzius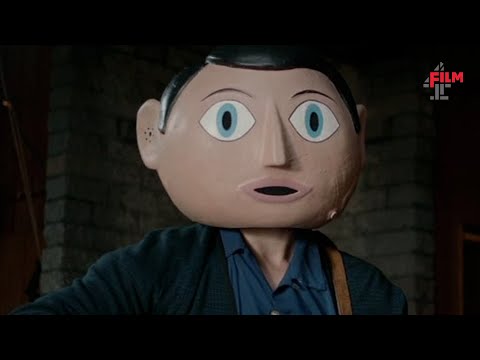 Get On Up – Now playing in D.C.
You would think that a film about the greatest showman American pop music has ever known would take great care to show you who he was, rather than tell you. -Alan Pyke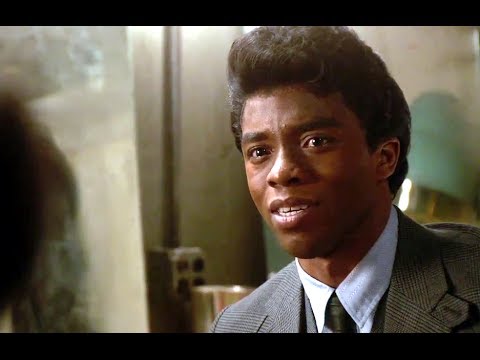 The Giver - Now playing in D.C.
Adapting The Giver to cinema means giving up the whole gambit from the start. The plausibility of their society suffers as a result. Philip Noyce's film begins in black and white. Eighteen-year-old Jonas (Brenton Thwaites) is the hero. In a community created in the fever dreams of Michael Bloomberg, replete with shiny white bikes, Norwegian furniture, and bland food in precise serving sizes, Jonas is different. -Rachel Kurzius
Guardians of the Galaxy – Now playing in D.C.
Guardians of the Galaxy, the latest from the comic book studio, has the good sense to step aside when it matters and let weirdo director James Gunn hold the reigns. Parts of it are too alike to other Marvel films, perhaps to a fault, but Guardians has a heart in a way that most superhero movies do not. -Alan Zilberman
How To Train Your Dragon 2 – Now playing near D.C.
The first word that comes to mind when describing How To Train Your Dragon 2 is "solid." Not great or amazing, mind you. It hews pretty close to the kid-friendly swashbuckling of its predecessor, and doesn't break any genuinely new thematic or conceptual ground. But also like its predecessor it's visually gorgeous, and comes with some moments of unexpected moral weight. -Jeff Spross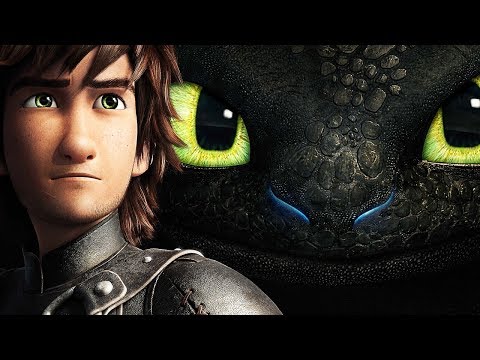 The Hundred-Foot Journey – Now playing in D.C.
The Hundred Foot Journey (executive produced by Oprah Winfrey and Steven Spielberg) is part of the same flavorless, homogenized pedigree of culinary tale that Chocolat (director Lasse Hallström's previous film) belongs to. And like every other film about Western interaction with Indian cooking and culture (Bend It Like Beckham, Eat Pray Love, and other similarly insipid fare), it inevitably fetishizes and exotisizes. In other words, prepare to be really impressed by the use of cardamom… in everything. Talk about a massive reduction. -Toni Tileva
If I Stay – Now playing in D.C.
The teen romance tearjerker If I Stay operates on a premise that takes equal parts from A Christmas Story and the Nicholas Sparks oeuvre. -Rachel Kurzius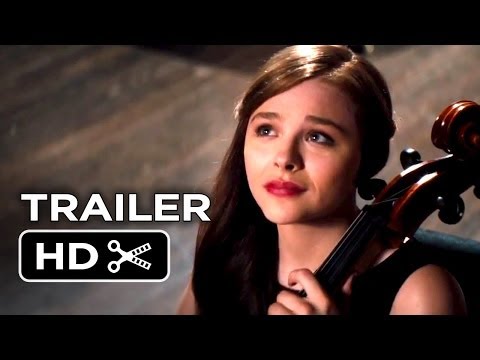 Into The Storm – Now playing near D.C.
If you're looking to relive all the high points from the original, Twister: The Reboot has you covered, plus some new gimmicks for the age of YouTube. -Jeff Spross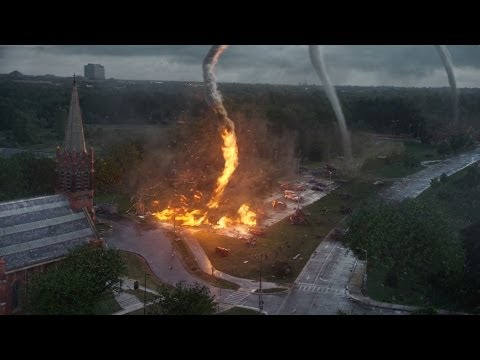 Life After Beth – Now playing in D.C.
About six weeks ago I was listening to the screenwriting podcast Scriptnotes, in which two veterans discuss the dos and don'ts of the craft, and they spent about twenty minutes on character names. Some of the tips are simple, yet thoughtful (e.g. make sure character names do not rhyme, and have a different number of syllables), and after Life After Beth there's another I'd like to add: don't choose a character name just so a movie title is also a pun. The latest zombie romantic comedy – yes, there are several of them now – tries to strike a balance between deadpan comedy and gnawing romantic passion. It does not quite succeed, and not just because the premise falls apart. From scene to scene, the love story is way too one-sided. -Alan Zilberman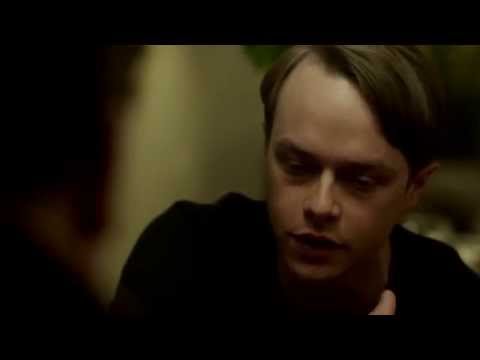 Love is Strange – Now playing in D.C.
Most movie romances get it wrong. They either focus on the beginnings, where love is exciting and vibrant, or they put romance into a vacuum. Last year's The Spectacular Now is terrific, yet it is about characters who lack the maturity to understand their tenuous connection. Michael Haneke's Amour feels like it's hermetically-sealed, as if the universe is nothing but an aging married couple. Ira Sachs' Love is Strange, on the other hand, is a unique love story that also brims with authenticity and a lived-in sense of place. In less than two hours, it presents an emotional verisimilitude that rivals Richard Linklater's Before trilogy. With a gentle, careful focus on its characters and shrewd direction, Love is Strange somehow feels more true-to-life than most documentaries. -Alan Zilberman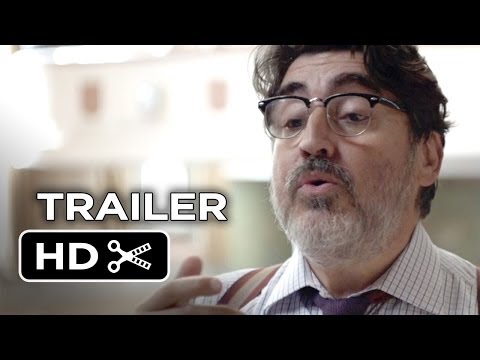 Lucy isn't fun enough to be a straight-up action movie, and it isn't smart enough to be the science fiction romp writer-director Luc Besson intends. With The Fifth Element, still the filmmaker's best work, Besson channeled his inner-14-year-old in giddy creative mode, hurling everything he came up with at the wall, according to some mysterious yet weirdly organic intuitive logic. Here, it's more like 14-year-old Besson stumbled across some warmed over science fiction ideas from two decades ago and – being as they're new to him – concluded they must be new to everyone else as well. -Jeff Spross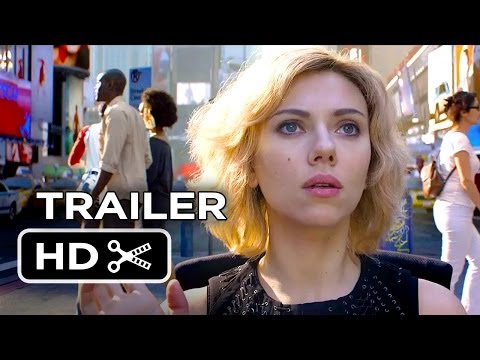 Magic in the Moonlight – Now playing in D.C.
Woody Allen has put out at least one movie a year, every year, since 1982. He's damn prolific, more than any other major filmmaker working today, but after Adam Sandler recently admitted his films are basically paid vacations, it's plain to see the same is true for Allen. Several of his recent films take place in posh European cities (e.g. London, Rome, Barcelona, and Paris). He always finds an excuse for a scene where a jazz band gets together to perform his favorite type of music (Allen plays jazz clarinet). There's nothing wrong with combining work and pleasure – some of the European-set Allen films are the best he's done – but his formula is downright annoying where there is not enough material to sustain a sketch, let alone a feature film. Set primarily in the French Riviera, Magic in the Moonlight is Allen's worst film since You Will Meet a Tall Dark Stranger, one that confirms the ickiest part of his longtime obsessions. -Alan Zilberman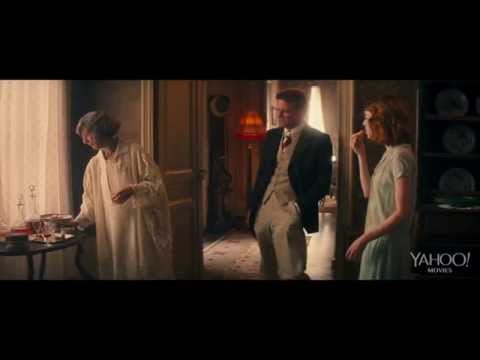 Maleficient – Now playing near D.C.
When Angelina Jolie set out to retool the classic 1959 Disney animated version of the fairytale Sleeping Beauty in Maleficent, she probably had her young daughters in mind (it should be noted the film is sprinkled lovingly with callbacks to the original film, from the precise hair and makeup of Maleficent and the three fairy godmothers, to the lopsided pastel cake presented to Aurora on her 16th birthday). Still, it's unclear if she meant to make what is ultimately a seething revenge fantasy of Tarantino-proportions. -Catherine McCarthy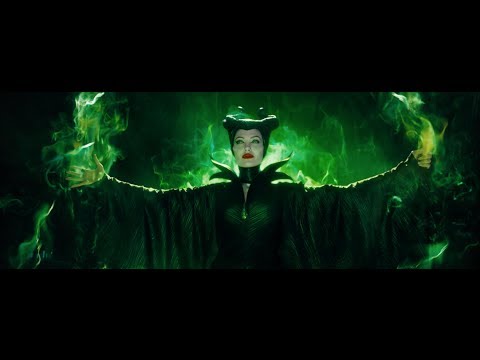 Obvious Child – Now playing in D.C.
Obvious Child is, sure, technically an abortion comedy but classifying it JUST that (even though all the abortion related moments are handled beautifully, including a particularly heartbreaking, deeply human over-head shot of the procedure itself) is almost as bad as calling it a  "Female centric Knocked Up." Everyone, please stop calling it that: Knocked Up was a very depressing, sorta mysoginistic movie, and I do love Judd Apatow normally, but the Katherine Heigl effect was too strong to overcome. -Svetlana Legetic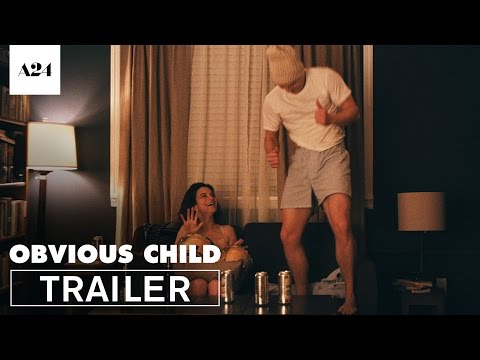 The Purge: Anarchy – Now playing near D.C.
The Purge: Anarchy is really two movies in one, both struggling for aesthetic and thematic dominance. -Jeff Spross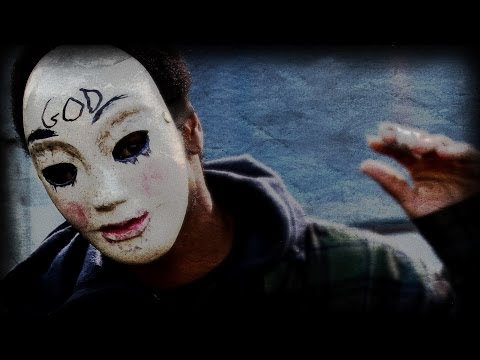 Sin City: A Dame to Kill For – Now playing in D.C.
Until 2005′s Sin City, no film looked exactly like a comic book. Directed by Robert Rodriguez and Frank Miller, who created the original graphic novel, Sin City borrowed frames directly from the source material, and would abstract the lines and color so it looked like it was a film version of Miller's page. It was also a fun story, albeit a stupid one, filled with violence, beautiful scantily-clad women, and hard-boiled dialogue. Sin City: A Dame to Kill For continues that tradition, only the stories are cobbled together clumsily, and the characters are either vulgar to a fault, or dumb. If every sequel must justify its existence somehow, then this one never quite makes its case. -Alan Zilberman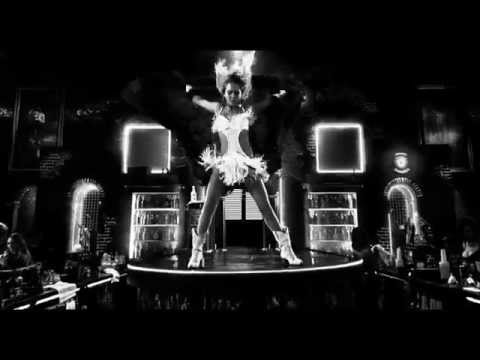 Teenage Mutant Ninja Turtles – Now playing in D.C.
The action scenes, with maybe one brief exception, are wholly lacking in creativity or energy. Since everything is mediocre CGI anyway, nothing ever feels like anything's at stake, and mostly you feel like you're watching someone else play a bad video game. There is no development, no arc, no care, and (with the exception of a canny reference to Usagi Yojimbo) nothing to suggest that anyone who made this movie gave a shit about anything except separating fools from their money. Even the product placement is as insulting as it is bizarre – at a key moment a Nokia phone, whose screen-time must have cost a decent fistful of Euros, fails to work. The movie is in 3D for literally no other reason than to wedge in additional gimmick and justify pilfering a few more dollars from the suckers. -Max Bentovim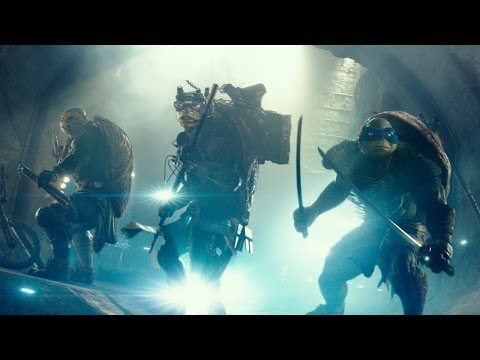 The Trip To Italy – Now playing in D.C.
If you have – you can stop reading now and rest assured that if you enjoyed it – you will enjoy this one. It is BASICALLY the same (a few extra years and some decidedly sunnier landscapes added in), with Brydon and Coogan revisiting all their best bits (some even verbatim, it seems), and being very relaxed and game in their thorniness. And, worry not, they STILL don't know anything about food. -Svetlana Legetic
22 Jump Street – Now playing near D.C.
21 Jump Street worked incredibly well because it relied on how ridiculous the idea of adapting an 80s TV drama about undercover teen cops would be updated into a comedy. Making a sequel to 21 Jump Street seems equally – if not more – ridiculous. So instead of relying on the nostalgia of the original, 22 Jump Street decides to not just parody the idea of sequels, but also itself, its stars and basically anything else it can get its hands on. It's a format that works really well for this now-franchise, even if it does lead to a lack in surprises. -Ross Bonaime
In the grand scheme of ways one can use to torture oneself, having romantic feelings for a friend (we're talking about a friend you see ALL THE TIME, not some random hi-five-in-a-bar kind of buddy) and doing nothing about it at the detriment of your mental and emotional well-being, tends to rank pretty high up there. Reasons (excuses? excuses!) for not doing anything can be and often are myriad: they are maybe involved with someone, you are maybe afraid to ruin the friendship, you are maybe bad at asking for things you want, you are maybe really into suffering (pick/choose/combine the above).But in the end, they all kind of lead to the fundamental issue of you being a "good person" who just happens to be (unwittingly? subconsciously? whatever!) into driving yourself insane fairly often (because, remember, we are talking about a friend you see ALL THE TIME here). -Svetlana Legetic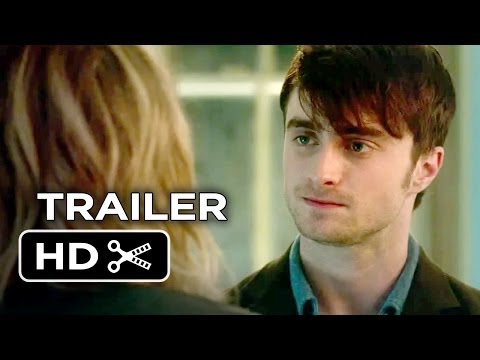 X-Men: Days Of Future Past – Now playing near D.C.
I'm somewhat torn on X-Men: Days of Future Past. But I think I can say it's the film where the franchise passes firmly into the realm of serialized comic book fiction. Bryan Singer's first two X-Men movies were relatively grounded (you know, considering) and the second one in particular was a genuine story that could've ended any which way you please. Even Brett Ratner's relatively disastrous X-Men: The Last Stand had a certain grim finality to it. That leaves Days of Future Past as the first outing for the X-Men that's an interim chapter: open-ended at both the start and the finish, leaving us more or less where we started, and seemingly part of an ongoing chain of replicable stories that could continue on ad infinitum. -Jeff Spross