Movie Ticket Giveaway: For Greater Glory
May 16, 2012 | 2:30PM
The only thing better than a good-old fashioned overcoming-difficulty period movie in the summer is a good-old fashioned overcoming-difficulty period movie in the summer starring Andy Garcia's formidable mustache, a desperate-to-be-taken-seriously-post-Desperate-Housewives Eva Longoria AND PETER O'FREAKIN TOOLE as a priest. All that + a tale of a civil war and family values and you've got yourself a perfect summer tearjerker if I ever saw one: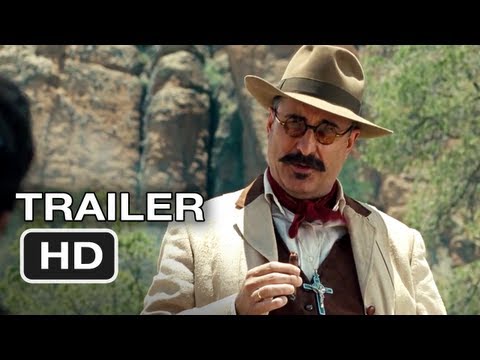 The movie opens June 1st but we have a pile of tickets to giveaway to the following preview screening:
Wednesday, May 23rd at 7:00 pm at AMC Georgetown
Your Gofobo code  for BYTUHF3
The code is programmed to allow you to download up to 2 admit-one passes from the www.Gofobo.com website.
Below are instructions for getting your tickets:
1.      If you haven't already you need to register on Gofobo.com in order to download your passes.
2.      Utilizing your Gofobo Code (see above), you can then download their screening pass from the website.
Gofobo has a great Customer Service support team that users can contact if they are having any problems with redeeming their passes.  Below are the customer support number and email, and we encourage you to give out this information to anyone with questions about Gofobo.  For every call they miss, a customer service representative will always get back to your winner via phone or email within 24 hours.  The customer service operations are Monday through Friday, from 9:00am – 5:00pm CST.
Gofobo Customer Support Phone: (866) 372-0272