Movie Review: "The Vow."
February 10, 2012 | 9:45AM
As a woman who has spent most of the last decade or so on a steady diet of Valentine's day release date romantic comedies, I can tell you one thing before I even start reviewing The Vow: the measure of the quality of this movie is NOT what one measures usual quality with (acting, directing, plot, etc). The measure of quality for a Valentine's day release date romantic comedy is this: DOES IT MAKE YOU CRY AND/OR BELIEVE IN THE IMPOSSIBLE?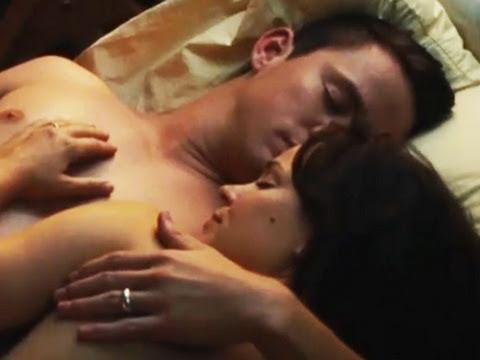 In that sense: The Vow is a success. Requiring some serious suspension of disbelief (even though it IS "based on a true story"), it is EXACTLY the kind of movie women across America will want to watch while clutching a pink frosted cupcake in one hand and a box of tissues in another. And there is nothing wrong with that.
The story is simple: Page and Leo (Rachel McAdams and Channing Tatum) are young, creative, and married in Downtown Chicago. We know they're all that because they live in a loft, she is a sculptress, and he wears jaunty hats to the recording studio he owns (first suspension of disbelief required: Channing Tatum as a hipster). One dreary evening, as they're about to get busy in the back of their car after catching an art movie and singing along to Meat Loaf, they get into a car accident. Which results in him being ok, and her having some sort of undisclosed brain damage. Once she awakes, she doesn't remember him. IN FACT, SHE REMEMBERS NOTHING FROM THE LAST 5 YEARS OF HER LIFE. And now it is his job to make her, OH MY GOD, remember not just him and their love, BUT WHO SHE REALLY IS HERSELF (a lot has happened in those 5 years, needless to say).
Cue the awkward getting-to-know-yous, the unplanned nudity (naturally, when you have Channing Tatum in a movie, there HAS TO be highly planned unplanned nudity), the repeat first dates, the old love she DOES remember (Scott Speedman, looking trimmer and a little sadder than usual), the undisclosed secrets she's obviously suppressing, and her new need to have bad 90s highlights since apparently that's what she had 5 years a go.
Sure there are obstacles, sure there are tears, and sure there is the most hilarious diaspora between her previous life and the life she now remembers (sweater sets, blueberry mojitos, Jessica Lange and Sam Neill as overbearing suburban parents) and the life she chose over all that and now forgot (friends with jaunty hats, bad "arty" outfits, vegetarianism, TATTOOS!) . Yes, this is all EXACTLY as cringeworthy  as it sounds, but it doesn't really matter, since you didn't come to see The Vow to see a good movie. You came to see The Vow to see Channing Tatum be shirtless AND sensitive and to see just how deep the dimples of McAdams' cheeks can go when she finally wraps her head around things. You came for that and you got that. Squared.
Having said that, I should note though that movies like this depend MASSIVELY on their casting and here, at times, it does feel a little off. While Tatum does have sort of a Matt LeBlanc circa "Friends" goofy charm and is so earnest you don't even know what to do with it, it is a little bit hard to believe someone like Rachel McAdams would fall for him (poor guy). In a dream turn of casting events, Ryan Gosling could have decided  on a lark that it would be funny/charming/endearing to return to his (bad) romantic movie roots for this one so we could all have had "Notebook part 2, the hipster years" on our hands. Talk about potential chemistry there. But then, nothing is perfect, especially not Valentine's day release date romantic comedies. That's sort of part of their charm.
Now pass me that pink cupcake.