INTERVIEW: KK Brown discusses her father Chuck Brown, his legacy and the Summer Spirit Festival
August 3, 2012 | 12:00PM
"Miss a day of rehearsal? What do you mean? No. Of course we didn't miss a day of rehearsal! Daddy wouldn't have wanted it that way."
KK Brown had just lost her father to pneumonia, while Washington, DC, and much of the universe had just lost their "Godfather," one of urban soul music's most beloved entertainers and go-go pioneer, Chuck Brown. The man whose trademark rhythms "wound the city up" with the go-go swing for nearly five decades was no more, but his legacy keeps the Nation's Capital grounded in many ways, maintaining a necessary link to DC's powerful and culturally significant jazz and soul roots. The rehearsing didn't stop because the band had a forthcoming major gig, headlining, alongside the likes of Erykah Badu, at this weekend's Summer Spirit Festival at Merriweather Post Pavilion. "We play there every year, so, we already had the gig set. Of course, with [her father, Chuck Brown's] passing, we're playing without him, so we're sad, but we're going to keep the party going on!"
Brown, 34, is exactly what you'd expect the daughter of our city's most notable musical icon to be. Warm, hilarious and grateful, all you need to do is hear her mention the word "daddy" in conversation to literally feel the emotional gravitas of love, the emotional outpouring defining a powerful relationship between a father and daughter. With that, I decided it was time to start what was easily, as a DC native, one of the most emotionally gratifying interviews I ever conducted…
When was the first time that you realized who your father was, that he was THE Chuck Brown, and that he was a whole lot more than just your father?
I was ten and saw the video of the "Go-Go Live" performance from 1988 at the Capital Centre (Landover, MD venue, later the US Air Arena, now the Boulevard at Capital Centre shopping area). I saw that my daddy was on-stage in front of 15,000 people. It was amazing to see him and the band (his band during this era being the famed Soul Searchers) there and seeing all of those people going crazy for him. I always sort of knew that my father was a big musician, because he was always on tour, but that was the first time I knew that he was a big deal.
The death of your father literally paused the activity of the city for a week. From the outpouring of public support for you and your family, to the going home ceremony at the Washington Convention Center, what were some key moments that stood out from that terribly sad yet reflective time?
Well, I heard that Stevie Wonder wanted to come down for the event, which was incredible. I knew that daddy knew a lot of people, but, to realize that he had touched Stevie Wonder in that way was incredible to me. Also, to see someone like Snoop Dogg, who he was just about to work with along with (local R & B vocalist) Raheem DeVaughn tweeting along his condolences was great, just seeing that he cared, and was so moved by hearing about everything. As far as the home going event itself, it was unbelievable. Like you said, it was a real DC event. You had grandmothers and grandchildren, sometimes like four generations of families there. To see how many people were there, all because of my father, it was really moving. All I know is that he's up there in heaven now, him and Little Benny (former Soul Searchers trumpeter Anthony Harley, later of Little Benny and the Masters, who died in 2010 at age 46), playing "Wind Me Up, Chuck," and having a big old party!
You were there all along, monitoring his condition and sending reports along via the media. What were those moments like, and how were his spirits?
I never really wanted to believe he'd be gone. We'd always talk, and he'd always tell me, 'Daddy's getting old, I'm not always going to be here,' and I'd never want to believe him. We'd talk, and he'd always tell me that he was so proud of everyone keeping the go-go tradition alive, and how much he wanted the people to know that he cared about them. I still cry when I think about his passing, but, then I remember that he wouldn't have wanted it that way, that he'd want me, all of us to continue on, to keep the party rockin'!
What was it like growing up around your father when he was around? Did you aspire to be like him?
Well, I always knew I'd be in the band, if that's what you mean. (laughter) He told me that one day I'd be in his band, so I was taught all of the instruments. I learned the drums, the congas, they keyboard and also how to play the guitar…
The guitar? Which one of your father's songs is your favorite one to play?
Well, they're kind of all my favorite. Ha ha! But if I had to choose….well…well…it'd have to be "Daylight Come." Yeah, "Daylight Come."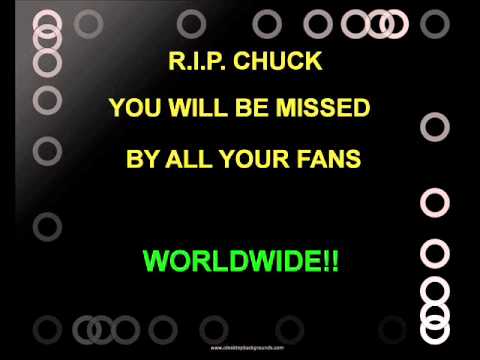 Insofar as the moments that you cherish from having been in the band, what are the ones that stand out as the most powerful or most meaningful to you?
Japan.  We went there for a few events. It was always incredible to be there and  they knew every word! The crowds were mixed, young and old, and they were right there with us for the whole show. He'd always told me how popular he was over there, but, wow. To have those experiences, it was something else!
There's a lot of people talking about a "new DC," a "gentrified DC," and so on, and so forth. Many residents of this "new DC" know terribly little about go-go, and frankly, may be coming to the Summer Spirit Festival just to see the band, and experience this music for the very first time. Your thoughts about that, and a few thoughts on exactly what they can expect from the performance?
Well, go-go will always be a part of DC, no matter what. I think that as far as seeing the performance, people should be ready to dance and be ready to party. We're going to play all of the hits, and I definitely think that everyone needs to come with a few bottles of water because it's going to get hot and sweaty, and to make sure their weaves are in tight, because they may just sweat them out!  We have some surprises that we're working on too, so I.
Surprises? C'mon, you've gotta give me an idea of what that can mean. I mean, knowing you folks and everything, that can mean just about anything?
(laughter) Well, I think that people just need to show up on Saturday. That's all I'll say.
For more information on the Summer Spirit Festival, visit www.merriweathermusic.com