What if the frontmen from two of the last fifteen years' best rock bands decided to make a record?  Scratch that. What if these two singers, these upper-echelon guitar slingers, these unabashed disciples of rhythm and soul, decided to go all-in and form a proper band  Forget a one-off album.  Make it the real deal. Would that not be nice?
What if one of the gentleman was Britt Daniel: effortlessly cool Spoon man, pop deconstructionist, possessor of about eight different singing voices?  And what if the other was Dan Boeckner: Wolf Parade's bleeding heart and sneering mouth, a ferociously headbanging Springstonian everyman, his boots fresh off the mend of Handsome Furs' break-up? What if they decided to bring Sam Brown, drummer of garage punk outfit New Bomb Turks, under their collective wing, tucked keyboardist Alex Fleschel in there for good measure, and decamped to Southern California to record an LP?  Would that not be nice?
What if this band's debut, a collection of eleven chiseled gems, a Thing Called Divine Fits, exceeded all reasonable expectations?  What if combined Daniel's methodical distillation of sound and penchant for open space with Boeckner's untethered passion and shredded vocals?  What if it was the kind of record that every critic cites a different "standout" track for?  Would that not be nice?
What if BYT called Boeckner for a little chat, finding him in Los Angeles on the first day of rehearsals for Divine Fits' maiden full-fledged voyage?  What if that tour brought the band to DC's 9:30 Club this Thursday and NYC's Webster Hall on Sunday?  What if Boeckner talked to us  hitting the road and the genesis of Divine Fits' debut, as well what it's like working with Daniel, how the band was almost called Laced Jerks, and why he needs to stretch before concerts?  Would that not be nice?
Yeah.  That'd pretty be nice.
How have the band's first few performances gone?
They were totally great.  I felt as though the last three months were building up to playing them.
Were you nervous about transferring Divine Fits to a live setting, having gone about it in the somewhat backward way of releasing a single and building expectations before having played a single show?
Yeah, I definitely was.  Whether you have a record out or not, it's always a little nerve-wracking to step on stage for the first time with a new project.   But we put our toes in the water with a run of hometown shows and that felt really good.  Personally, I just felt that shows kept getting better and better, and the last one we played was in New York at the Music Hall of Williamsburg and I think that was the best show we've played so far.   It was just a blast.  The record was out, so people knew the songs and were dancing around.  There were a lot of hands in the air.
That's always a good sign.
Yeah, man, especially in New York.  It's a great place to play, but it's not the easiest crowd in the world.  It's New York City, right?  They just have an embarrassment of riches when it comes to entertainment.   You can find something fantastic to look at or listen to every night in that city if you want.  It meant a lot for us to play there and to sell out the show and to have people pretty jazzed about it.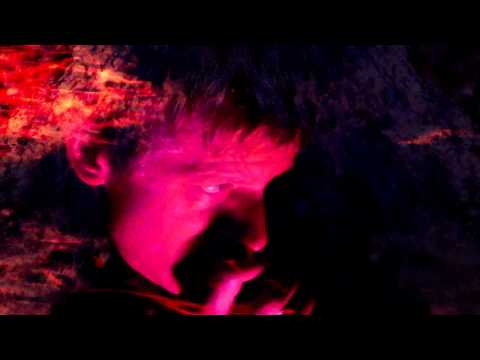 There was a fairly elaborate rollout for the project, with the mysterious teasers and the slow trickle of information.   Was that fun to watch play out, or was it frustrating having to sit on the project and new music?  Or was that something that took place off your radar?
No, Britt, Sam, and I pretty much approved everything every step of the way.  We're deeply involved in the creative process with everything we do outside of the music – there's a lot of attention to detail going on with this band. [Laughs]  We all have our own personal OCD when it comes presenting the aesthetic of the band.  We were in the trenches with the rollout.
It was great, though.  We got to meet Alexa Gerrity, who did the teaser trailers for the record.  I think she's an incredible filmmaker.  She worked with this really tiny budget to create this kind of otherworldly spookiness that we put up on the Internet.  It wasn't frustrating – it was exciting.
The only thing that I found frustrating was that I just wanted to get on stage and play shows.  I love being in a band.  When I was in high school, I used to sit in my room and make up band names and song titles and draw album covers and fold them into empty cassettes.  Doing stuff like making trailers is pretty fulfilling for me.
Do you remember any of those band names?
Not off the top of my head, but I was in a hardcore band called Say Uncle, which was a kind of Sonic Youth-influenced West Coast hardcore band, when I was fifteen through seventeen.  We were together for two years.  We had two cassettes, but I would make all these extra, like, fake records, just for my own amusement.  I would design the fonts and the album cover and make up fake song titles.
What's the story behind the cover art for A Thing Called the Divine Fits?  Who came across that painting?
That was Britt.  We were actually still trying to decide on a band name, and part of that process was basically taking these other prospective band names that we had and putting them in different fonts and layering – like, making fake album art, basically.  [Laughs]  I guess not much has changed since I was teenager.
Do you remember any of those band names?
Hot Skull was one of them.  I think Bradford Cox from Deerhunter came up with one for us that we didn't end up using called Laced Jerks, which I thought was pretty cool.  But Divine Fits looked and sounded the best.  Britt had it paired with this painting of a cherry and that was that.  It was like, "Ok, this is the album cover."
As an advanced single, "My Love is Real" was a bit of a red herring with regard to what followed on the record.  It's the only song that follows closely to the music you made with Handsome Furs.   Why did you decide to lead with it?
Everybody in the band really loved that song.  I think partly because of the fact that it is pretty different than the other tunes on the record.  In terms of the songs that Britt sings, it's closest to "Salton Sea" than anything else, because it's so mechanized.  I had bought this Dave Smith style drum machine / synthesizer thing called The Tempest, and I was writing most of the songs for the record on that, and I had this demo for this song with this weird Hoover-sounding bass tone.  It was originally this little demo, but it just sounded good stripped down and synthesized, so we kept it that way.  When we were thinking about what song to put out, it seemed like the obvious choice, mainly because we liked the song, and also I thought it would be good to sort of defy people's expectations and not give them something that was more representative of the album.
The record is a grab-bag stylistically, though.  Was that diversity something you all were hoping to achieve?
We didn't really talk about how we wanted the record to sound.  We had, like, one conversation in the car when we were driving to an early rehearsal.  The topic came up of what aesthetic the band was gonna end up having, and Britt and I just decided that if we just did our own thing and not try to imagine an audience that was going to listen to this, or a genre to put it in, then it would end up sounding like Divine Fits.  So I guess this is what Divine Fits sounds like, you know?  [Laughs]
When you start a band, you don't really know what your band is going to sound like, unless you get together and you're like, "You know what's hot right now?  Lots of guitars and reverby vocals."  Or, "goth industrial music."  And then you're just going to relegate yourself to a footnote of a certain era.  I don't know – it's weird to think about.  It's hard for me to sit down and write a song and not imagine playing it on stage, and if I imagine playing it on stage then I imagine an audience.  But, I really try in the writing process – and I think Britt does as well – not to imagine an audience, not to think of what people are going to think of when they listen to it, 'cause then you get a little more purity in the songwriting.  And hopefully people will follow you, you know?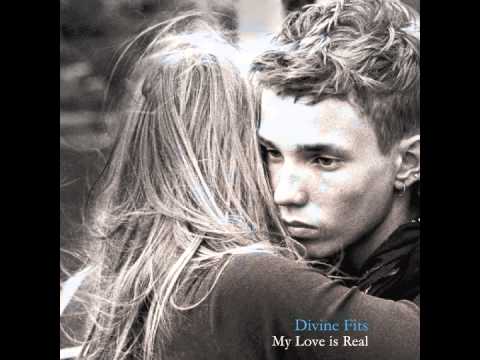 How does working on songs with Britt differ from with partners you've had in the past?
Working with Britt and Sam too is just totally, totally different than anything I've done before, artistically or collaboratively.  Working with Alexei [Perry] in Handsome Furs, we're married and we were living in the same house and we shared all of our time together, so there's a different kind of emotional and personal bond, which allows for this other kind of creativity.  With Wolf Parade, Spencer would write a song and the band would flesh it out, or vice versa when I would write a song.  By the end of Wolf Parade, there was a lot of ego involved, and it was still fun, but it was just a different process.
But with the Fits, everything on this record came down to the benefit of the song.  If I wrote something and there was a chunk in there that Britt or Sam didn't think was working, they'd say, "Hey, this isn't working" and we'd just excise it, we'd remove it.  And nobody's feelings got hurt.  We did a lot of egoless editing, because we were just excited to have these songs try to be the best songs that they could.
Are there songs of yours that you think would have turned out a lot differently without Britt and Sam's input?
Yeah, definitely.  There's one song in particular, "For Your Heart", which people really dig when we play live – it's a really heavy tune emotionally and sonically.  It was one of the first things I wrote for the band and it was the last thing I ended up finishing creatively on the record.  I had this demo sitting around, but it had this completely different singing structure, which was kind of double-timed to how it is on the record right now.  It was twice as many syllables and twice as many words.  It was a lot more rhythmic, and we were listening to it and Britt loved the song and the groove and we were trying to give it a structure that had growth, where it started out small and ended up really big over the course of six minutes.  Britt was like, "You should just take out half of the syllables in the song."  I had already written some lyrics for it, and they were okay, but I went in and scrubbed, like, half the syllables and then rewrote the lyrics around that.  And it just worked.  I think that's a good example of the band tweaking something.
The formation of the band dovetailed so closely with the dissolution of Handsome Furs.  What do you think you'd be doing if you hadn't linked up with Britt and Sam?
I'd probably have another band going by now.  Divine Fits started as a notion, as an idea, as something that we decided that we were going to do, right after the time that Sound Kapital was recorded, but before it was actually physically released.  So I guess Divine Fits was on the go and then Handsome Furs broke up, but if I didn't have Divine Fits, then I would definitely have another band.  I mean, I'm writing songs right now that don't fit in with Divine Fits, and I expect that in the next year or so, I'll probably start another band and put out an EP or something.
Having left Wolf Parade and Handsome Furs, do you feel as if you walk from those songs or do you take that material with you?
I would not feel comfortable playing Wolf Parade songs on my own.  I'd feel like a karaoke artist, even the songs that I wrote entirely myself, like "This Hearts on Fire". I don't ever see myself getting up with an acoustic guitar and being like, "Hey, here's 'This Hearts on Fire' on acoustic guitar with me singing it.'"  Maybe this isn't true, but I feel personally that it's a little crass.  Wolf Parade was a band and that band would have not have existed with the playing of Spencer [Krug], Arlen [Thompson], Hadjii [Bakara] at a certain point, and Dante [DeCaro].  And with Handsome, again, the stuff was so specific to me and Alexei that I don't see myself performing any of that material outside of the context of Handsome Furs.  I don't know, maybe that's crazy.
Having seen you perform a few times over the years, I have to ask: Do you wake up with a sore neck after concerts?  You rock an intense full-body headbang.
I think that started early on.  The first bands I was ever in were hardcore bands and all of the shows were really physical, so that just became a way that I was really comfortable playing.  I don't really have a lot of control over it.  I guess that's just something I do on stage.  But, yeah, four or five years ago I would wake up with a sore neck.  Now I do stretches before I get on, because I know it's going to happen, man.  I know I'm going to end up getting jazzed and kind of thrashing around on stage.  It's going to be something that's entirely beyond my control, so I gotta do stretches, otherwise I'll get a sore neck.