Everybody's (or at least, my) favorite frontman, Britt Daniel, is on a break from everybody's (ok, again, projecting here) beloved Spoon (a very non-controversial, loving, temporary break, as you'll learn below). The break's for the sake of Divine Fits, his supergroup (a term he doesn't love, more on that below) side project with Dan Boeckner (of Wolf Parade, and interviewed here on BYT yesterday) and Sam Brown (of New Bomb Turks), who are playing the 9:30 Club Thursday night.
This isn't my first time chatting with Britt, so we cut the get-to-know-yous and get straight into talking about the new band, the old band, current favorite records and of course, the election. Read on for a Q&A that doesn't have a single parenthetical statement.
So where in the world are you today?
I'm in LA.
Ahh, you're at home. So you're not in super tour-mode yet?
Well we had a couple weeks right when the record came out, and then we've had some time off, and now we're about to go out again in about a week.
Tell me about the new band. Why did you want to start a new band?
Is that what you're wondering?
Yes!
Cause I just, ya know, I wanted to have some different experiences. Mostly I just thought it'd be a good idea because Dan is just so great. Ya know, we were buddies. We met at a show I think in 2007, and ya know, if we were in the same town we'd try and hang out. I had him on stage a couple times to play with Spoon. And I just thought he was a prince of a guy, and just always liked his records, loved his voice. So we were on the phone and he mentioned that Wolf Parade was winding down. And I just said, well, we gotta start a band. Just to test the waters. And he went for it!
Did you say a we wanna be a _______ band? Or did you just get together and write some songs?
We said, let's get together and make A Band. The idea was just, put together A Band. We didn't say, let's be a certain bio or make a record. It was, let's do A Band. We're gonna be in A Band. Preferably, one of the best bands in the world.
That's a lofty goal.
Yeah, but, we've got the personnel.
So, you guys got together, you started being A Band. When did you decide to actually record an album?
Well, we had our first rehearsals in November of last year. And then, Dan came and moved in to my place around January. And we started recording in March. So it was kind of an intense couple of months, where we got everything together.
Was it primarily the two of you writing the songs?
Well, we were rehearsing them with Sam. There's actually a song that started as a jam with Sam there, that I put words on top of. I mean, he was there, but I guess there were times that he went home that me and Dan would keep working. He had a room upstairs, so he would just be up there with his drum machine and synths, writing songs. And I'd come up and he'd just, play me a hit.
How do you feel about the term "supergroup"?
We don't love the term but understand why it gets used. Wish there were more angles that journalists wished to discuss, like how good the music is or what it sounds like or what songs make them want to make out or which make them want to drive fast or how good looking the band members are.
Yeah it's a pretty goofy term. So why did you decide to stick with your label, Merge? Are those your people?
Yeah, I feel like, ya know, I've always enjoyed working with Merge. I love Mac and Laura. Ya know, I can't really complain about the success that Spoon's had. It just seemed like a good fit.
You know I have to ask about Spoon. Is Spoon on hiatus, done, what are you?
We're only on a hiatus because I'm doing this thing. It wasn't that we decided, we all hate each other, let's take a hiatus.
Phew. Ok. Good.
No. 2010, we toured all year. A little before too. And I had that conversation with Dan a couple months after that, so, we've kinda been working on this since then. But they're all busy. They're all doin' things.
What does it feel like to play in a different band after playing in the same one for so long?
It doesn't feel crazy different. But it's exciting. I always get a buzz when I go on stage, no matter who I'm playing with — if it's just like a friend, one song I'm doing on somebody else's set, or a Spoon show, or this. I guess it was particularly exciting to start playing with this band after we'd rehearsed and written all these songs and made a record but we'd never played live. And after we did that, it was kind of an eye opener. Cause, it's a really good band. Everybody kinda brings it. And I started seeing the drummer, Sam, for instance, bring it on stage like I'd never seen before. He's really… he's cool.
But you don't wanna hear that. You just wanna hear that I'm gonna go back and do a Spoon record.
Well, yes. Kinda. I was a little worried that this meant the end of Spoon. But, I'm glad to hear both answers.
We will get around to that. There will be another Spoon record.
Good. What else are you listening to these days?
A lotta AC/DC. Um, let's see. Let me remind myself.
I hate this question too. I don't know why I ask it.
Cause, your brain doesn't file things away that way, does it?
Not at all. And then you go to see what you've listened to most recently in iTunes and it's like yup, I still like the Beatles.
I like that Frank Ocean record a lot.
I really hated that record when it first came out.
It's an odd record, right?
Yeah, it is, but actually I think I just most recoiled to people acting like R&B didn't exist before that record. But it's grown on me a lot. Especially as I've seen him perform.
I wonder why that is. It seems like the people that got into him weren't necessarily people that were always the biggest R&B fans. I like that song "Lost." What about, have you heard that Father John Misty record?
Yes!
BD: I think that "Nancy From Now On" is one of the best songs that I've heard in a long time.
I couldn't agree more.
Gene Vincent, I've been listening to Gene Vincent a lot. Actually I think my favorite record from this past year is that Walkmen record.
I'm seeing them tonight! Hands down one of my favorite bands. Who's touring with you guys for these shows?
Cold Cave. Spoon played with them in LA once, but I've seen 'em a couple times. And I guess Wess and I are buddies. We text each other.
How does that process work of selecting an opener? Do you get to invite whoever you want? Does your label have a say?
We could invite whoever we want. We could invite Pink Floyd. Ya know, I'd like to be involved every time we do a show. And usually we do get down to that kind of nitty gritty, but definitely for a tour, we'd be really involved with picking an opener. Ya know, there's usually a list, and then you kind of figure out who you want most on that list and who on that list is free or is willing. It takes a little time, but, I was really glad Cold Cave could do it. [Ed note: Cold Cave won't be joining the tour until after the DC show, which sucks.]
So, outside of music, what do you do for entertainment. Are you a movie guy, a TV guy, do you follow sports, what's your stuff?
Yeah I like a movie every now and then. I think it's a good time for TV. And I like um, ya know, drinking margaritas. Why is this a hard question? I like traveling.
Have you seen any good movies lately?
I haven't seen The Master and I haven't seen Looper. Those are the things I really wanna see.
I saw Looper, I haven't seen The Master either.
What'd you think?
There's a ton of good stuff there. It doesn't quite hang together perfectly, but there's so much good stuff there that it doesn't really matter. It's an action movie with too many ideas, which is kind of a refreshing problem. It's totally worth seeing.
Are you following the election?
Oh yeah. That's something I do! I read a lot of news. How do people in DC feel about the first debate? [Ed note: this interview took place on October 5, right after the first presidential debate]
I think everybody pretty much thought that Obama was out-performed, but that Romney lied the whole time.
Yeah; it's easy to win a debate when you're basically changing your policies and blind-siding your opponent. Like, suddenly appealing to the middle class for the first time. I mean, he will say anything. It doesn't matter that he's been campaigning against these positions for 18 months. It's one thing to make accusations against your opponent, but to lie about your own positions — to all of a sudden have new positions in a debate. That's just, I dunno. I hope he catches some flack for that.
Are you excited to go on tour?
Touring is my favorite thing. I love it. I'll be breathing a lot easier once the tour starts. In the leading up to it, there are a lot of details. We're also trying to learn some new songs. We're a new band, we don't have a catalog of seven albums to fall back on.
So you gotta figure out some covers, and…
Yeah, covers and new songs, hopefully. Right now, we definitely gotta play every song on the record. If there's a particular favorite song of yours on the record, you will see it live.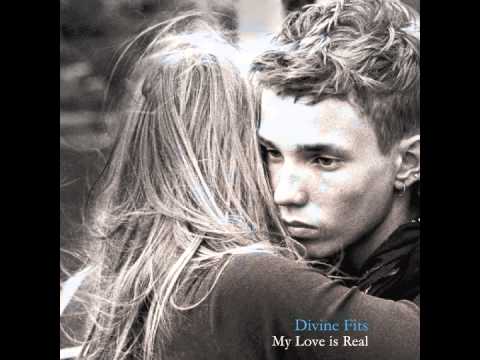 Divine Fits play the 9:30 Club tonight, and this Sunday at Webster Hall in NYC