Jon Ehrens is a busy, busy man. Over his (young) adult life he has made and recorded music under no less than 30 different bands and aliases (we were particularly enamored with Art Department), but this Spring/Summer saw him truly come into his own, with WHITE LIFE, a project he is in with his sister Emily Ehrens, that provides the perfect summer soundtrack for those of us who like their music both danceable AND articulate. Think of every synth record you truly loved, sprinkle some soul on top, and swirl in a little magic that made 80s radio hits the HITS that they were, and we're getting somewhere describing what you're about to hear. It has been gaining all sorts of crazy buzz over the last couple of months and if there is any justice in the world, before you know it they'll be (almost) famous.
Jon was kind enough to walk us through some of their favorite tracks off of their self-titled debut record, just in time to prep you for their (rumor has it killer) live show @ Velvet Lounge tomorrow night.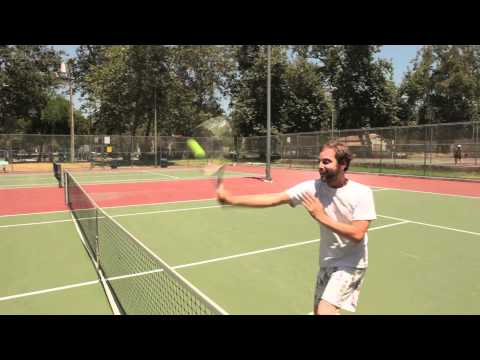 "Time Is Wasting"
I once attempted to do what the industry calls a "co-write" with a professional songwriter who was kind enough to show me the ropes in the realm of the pros.  He told me right off the bat, "First off, they are ALL love songs.  Every one of them."  To which I thought about many songs I adore that are merely motivational.  Songs that blatantly are about doing good and being fine.

"Follow"
I hummed out the entire song, stream-of conscious,  into my iphone and never thought I could actually figure out how to translate the 5 separate parts into an actual cohesive song.  This song was recorded separately from the rest of the record, and I think it shows and I think that's fine.  It's about everyone's feeling that they are missing out on the world by staying in one place for too long. Jenn Wasner also took the song to the next level with her WAYYYYYYYYYY harmonies.  I think this song wouldn't work without those.

"I Want Love"
Wrote this with help from my sister who KILLS it no doubt.  We had a blast coming up with the words, gettn tipsy in the back yard. The bassline to this song was originally a melody in my mind, and the song was much slower.  But as working with computers allows you the freedom to manipulate your original ideas, the BOM BOM BOM became a bassline, ripe for keyboard masturbation.  It took me forever to figure out a melody to sing over the synth melody, which ended up being changed by my sister, who again, KILLS IT no doubt.

"Real Things"
I would be remiss if I got TOO honest about what inspired t he lyrics to this song but I'll tell you it sucked.  Totally written from my perspective and was intending to sing it myself, but once we hit the studio (BEAT BABIES, located in a very nice suburban home basement) my voice was making the crew cringe so I handed vocal duties over to my sister.  I guess the lyrics are opaque enough that I'm the only one who truly knows how weird it is that my sister is singing this song but she does a great job and I no longer associate the original meaning of the lyrics with the song as it is now.
WANT MORE: Follow WHITE LIFE on facebook/twitter, GET THEIR ALBUM on EHSE Records now, and catch them live @ VELVET LOUNGE (with DJ Gavin Holland, Ponderosis and Breeze (which is one half of FOOD FOR ANIMALS)) tomorrow night