Gay Best Weekend Bets: SUMMMMMMER
May 24, 2012 | 2:30PM
It's Memorial Day Weekeennnnnnnnnnndd! That means it's unofficially, officially SUMMMMMMMERRRRRR. Babes, you gotta get out this weekend and tear it up. If you are at the beach, AMAZING, if not here's what you do. Grab two kiddy pools fill one with sand and the other with water. Grab a cooler, fill with vodka, maybe some soda and a lime if you really want. Lay out. Done! It's that mega easy.  But you will have to get dressed and go out, because, really, you don't want to miss the 5000 happenings going on.
Welcome to your weekend!
Here's a little segement we like to call PSA's
First up, this Saturday BYT & La Maison Francaise Present: Zou Bisou Bisou at The Embassy of France. This will be sooooo TRÉS CHIC. And we'll will treat you just like this:
Next, WILDLIFE!!!!!!!!!!!!! RAWR. We'll have bears, and Ponycorns, and cougars, Amanada Lepore, JD Sampson,  Big/Bright, Natty Boom, Summer Camp, and DJ MAJR. This whole shindig is going down at the new Howard Theater. If you haven't gotten your tix yet, NOW IS THE TIME. These will totally sell out, probably right now, so buy them, and we'll have to make sad faces when we can't let you in at the door.
ALL WEEKEND
Get ready to Party with PRIDE. This year's Black Pride is all weekend long!
THURSDAY
Well doesn't this look amazing: Art After Dark: Apocalypse. I'll give you a minute to reread that title. Art, Apocalyspe, Dark. This is a no duh, you better go kind of event.
FRIDAY
YAY, FINALLY, INFORMATION 2.0 IN 1.0 FORMAT DC Zinefest Presents Pop up Zine Library, Art Show, and Zine Reading at The Fridge.
Beat City is always a good bet. You'll get Beers, Queers & Rock and Roll at Chief Ike's.
Don't Block The Box Comedy Show 2 Year Anniversary. You'll laugh like this cat, promise.
REHOBOTH PICK
:
Divas Show at the Blue Moon
. It's your first chance to kick off the summer beach season and all your friends will end up at the Blue Moon drunk at some point Friday night. So, you might as well hit it early for the drag show.
SATURDAY
Let's discuss lasers, fog, and random sleazy hookups in the corners.  All good things IMHO. RAW w/ Special Guests Double Dushess is at Cobalt
80′s dance night at the sleazy Green Lantern. Well, pull my leg if you have to. Tainted Love!
Any party that needs to be announced the day before, will be 1. AMAZING and you should go 2. THROW TOGETHER LAST MINUTE and you should go. Either way, win win. Decentralized Dance Party.
Luminous Ladies: The Ultimate DC Black Pride Ladies Party at Bistro Bistro
Go for the dancing, end up drunk on the rooftop deck. Bad Domes at DC9.
Eurovision viewing at Nellie's: This is where Abba, Celine Dion, and Israeli tranny superstar Dana International got their start. This year we are rooting for these Russian grandmothers:
We are also rooting for these 20yo twin Irish twinks. Yes, their singing sucks, but still: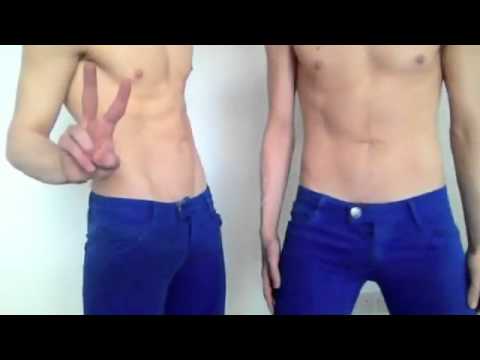 SUNDAY
WTF!? Airlines is at Town. You never know what to expect at these, so I'll let you interpret freely.
Freak OUT: A Tea Dance to Celebrate Black Pride at Jin Lounge. Who doesn't want a little tea with their Pride?
DC Splash 2nd Annual Mega Pool Party (DC Pride's first pool party for women). WHAT AN INCREDIBLE MASHUP OF WORDS FOR ONE EVENT.
This is another duh, you better go to this amazing party. It's a secret hot spot that you'll never regret going to, ever. Jimmy Valentine's 5 Year Anniversary Party
REHOBOTH PICK: Pamela Stanley at the Blue Moon. DC Gays have an unhealthy obsession with minor 80′s pop star and songtress Pamela Stanley (or "Pam Stan" as they call her). She is a Rehoboth institution, and the gays pack the Blue Moon on Sunday afternoons to sing along with her.
MONDAY
All our faves wrapped up into one amazing package. Bykes, Babes & Beers at Capital Crescent Trail
Let's talk about your life choices right now. Here's where you decided to say fuck it to the beach. You're probably not there if you are looking for stuff to do today. So, pick your poison.
All Day Party Brunch @ Ping Pong Dim Sum all-you-can-eat dim sum and bottomless mimosas, all for $40/person at both DC locations. Take a deep breath, it's just dim-sum. TREAT YO' SELF.
You could take it light and get out some aggression at the Second Annual Crab Festival at Policy.
Or you could say FUCK IT ALL, and head on over to the "Say No To The Beach" Memorial Day Celebration at Fuel Pizza & Wings. Remember, PIZZA 4LYF.
Just like always, if you need more, you can always hit up AllCity.