Jenn Tisdale is a D.C. stand up comic. Follow her on Twitter at @Jenn_Tisdale.
At first I imagined writing this filled with righteous anger about the atrocity of the complete lack of women on this Pitchfork list. Then I realized I didn't give a shit.
The readers of Pitchfork have decided that the majority of the "best" albums of the last 15 years don't include women. I'm sure it wasn't a conscious decision. I find it difficult to imagine a great meeting of the Pitchfork readers minds, called the G420 summit or similar, in which women were vetoed and over sized plaid shirts were voted back into fashion.
This little poll hardly made a dent in anyone's radar. It wasn't even offensive enough to piss off the easily offended, which says something. We're too busy trying to free Pussy Riot or figuring out which rape is 2 Legit, 2 Legit to Quit, to even bother with this. Women being forgotten in a sea of men? That is hardly news.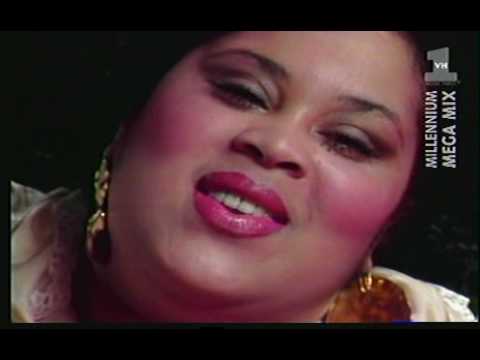 I don't know enough about music, or even women, to comment on what the small amount of women on this list could possibly mean. As a woman I should be outraged. I'm not. I find most feminists taxing and annoying, well those that are cunts about it.
Do I consider myself a feminist? Sure. According to dictionary.com, a place on the Internet that is rarely wrong, a feminist is someone who advocates political, legal and economic rights for women equal to those of men. Okay. I can agree with that. However I consider myself a situational feminist. I feel this way when it suits me. Do not hold the door open for me, but at least offer to pay for my meal. I can be equally as aggressive in bed but if you cuddle up against me and put your head on my shoulder my vagina will snap shut. I need a freak in the sheets and a man working on my car or whatever.
Have I gotten off track about this Pitchfork list? I don't think so. Ultimately the complaint is, where have all the ladies gone? And I think the conclusion most would draw is…women aren't being treated fairly, which is of course what feminism rails against.
Perhaps from 1996 until today women were not producing enough "top albums." Maybe the majority of Pitchfork's readers are men and they prefer their own gender's music. Maybe we should understand that if this was a thing it would just be the next thing to replace the old thing. Right now the old thing is Akin. Before that Christopher Hitchens said women weren't funny. Guess what? I agree with him, mostly. I'm a female comic and I associate with a lot of men because the majority of the women I've met do not make me laugh. Oh no…someone should show up at my door and take away my Lady Card, or if I'm lucky, my period.
The Pitchfork top Pitchfork albums of the past 15 years as decided by Pitchfork readers is basically just that: Pitchfork. If this were the top 100 human beings of all time as decided by the entire world, and there were 5 women on the list, well then…here comes my situational feminism rearing its beautifully moisturized head. In the meantime I applaud those who do manage to give a damn, because God knows I can't always do it. Jesus I can barely get out of bed in the morning and get to work on time. You guys need to keep going because most of the time someone should stick a Pitchfork in me. I'm done, but you? Don't give up.