Where we talk about stuff (happening in and around D.C.) we didn't always write about but is still something you may care to get all riled about.
JOE BIDEN GIFS: Joe Biden Goes to Costco
2 Frederick County men rescued during Superstorm Sandy after trying to go to Walmart … on a makeshift raft. Drunk.
The smartest way to capitalize on the Wizard's losing record. (Craigslist)
Port City Optimal Wit Rated #14 by Wine Enthusiast for Best Beers of 2012
DC to be hit by LivingSocial's lay offs
Police Warn of 'Purse Dipping' in Restaurants - DC police are warning the public about an uptick a type of crime targeting restaurant patrons:
Where Does D.C. Rank On Best U.S. Cities For Public Transit?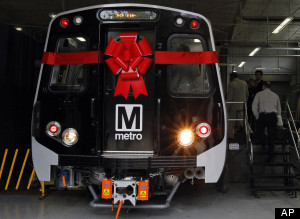 Limited Edition George Washington Rye Whiskey for Sale at Historic Mount Vernon
Neil Patrick Harris Hosting 2012 National Christmas Tree Lighting Ceremony 'Personal Service Announcement': Emily Squires, Philadelphia Artist, Will Bring Your Message To The White House (PHOTOS)