Words: Jeff Jetton + Corey Kuntz
Pictures: Alyssa Lesser
"Chuck Klosterman is a pop-culture journalist with a huge cult following. Well known for his long-running column in Spin, he has also written for publications like GQ, The New York Times Magazine, and The Washington Post. Klosterman was best known as a rock writer, but he began to include sport writing within his repertoire, amongst other things." His novels include Sex, Drugs and Cocoa Puffs and Eating the Dinosaur. He is currently writing for Grantland.com and has a novel coming out on October 4th entitled The Visible Man.
Chuck Klosterman is innocuous. If you put him in a Mixed Martial Arts match with a bunch of teddy bears, he'd probably end up winning on a technicality. But he's also like a smarter, wittier, hipsterer version of your next door neighbor who watches shit-tons of college football and listens to the Pixies and Melvins. We were trying to figure out why he's become such a controversial figure. Maybe it's because some people don't like their nostalgia fucked with. Some people probably prefer their cultural memories to be exactly that: memories. They were there when half the stuff happened that Billy Joel sings about in We Didn't Start the Fire and when some modern-day H.S. Thompson comes along, analyzing their Pearl Jam albums and lighting a fire to the feet of Mark McGwire's home run records, it starts to make them nervous. Maybe we liked Alice in Chains just fine, no analysis necessary. But, hey, we don't want to spend all day figuring out why some people have a bone to pick with the guy.
In fact, he asked us not to make him seem like a dick in the interview. It was the second 'Almost Famous' moment we've had when interviewing somebody. To be frank, there was no way we could possibly make the guy look bad, because he's so much fun to be around. He's like a less gay, less Japanese cross between Miho Hatori and John Waters.
So how do you get a world-famous author to agree to take time out of his busy college NFL football-watching Sunday to wax eloquent on Nirvana, Nine Eleven and the effect on the public psyche of Tupac Shakur's death? You make it impossible to refuse…
We asked Chuck to meet us at Peter Luger in Brooklyn. The best steakhouse in America. On 9/11/11 no less. Chuck was so excited that he posted up at the bar at Lugers over 24 hours ahead of our interview.
BYT: Are you drinking?
Chuck Klosterman: Yeah, I'll probably have a beer. Or three.
BYT: You lived in Germany for a while, didn't you? What did you do there?
CK: It was part of the American Studies program. I'm glad I did it…I wouldn't do it again. I hated it while I was there. (laughs) I guess I overlooked the complexity of  a country where I didn't speak the language at all. I was in East Germany, where the first language is German and the second is Russian. So I could teach a class, but I couldn't send a letter. It was much harder than I thought- the living there, not the teaching.
BYT: How do you find German people?
CK: Well…I found the kids, of course, they're really reflective of the people of the whole. They were super smart and very engaged. No one jaywalks there, if you do, they yell at you.
BYT: And they love weird porn, right?
CK: Probably, but I think every country does. I think every country is perceived by other countries as having weird sex stuff. Japan seems that way, every country seems that way.
BYT: Nah, just Japan and Germany. You never hear about, say, Central Africa having weird porn.
CK: I mean, if you don't have television, can you have porn?
——
CK: I was kind of intrigued- I assumed you wanted to interview me because my new book was coming out, but you hadn't heard of it. So I was wondering what the incentive to interview was…
BYT: The funny thing is, there wasn't really one. I was just walking through the Miami airport recently and they had the displays out in the bookstore, and they had an entire rack for Eating The Dinosaur. I think you're pretty well-represented in airport bookstores.
CK: It could be, I guess. Definitely the place to have your book. You get purchased by people who just want to fucking buy something. I think that's the biggest market right now- people who randomly buy books and never read them.
BYT: Do you sell more actual books or online ones (eBooks)?
CK: It's hard to know. The information you get from the publisher is usually six months late.
BYT: But you know how many books you've sold.
CK: Roughly, not exactly. I don't know how many books I sold last year. I have a general sense of how many have been sold. The Cocoa Puffs book sold more than the other ones combined. But I don't know specifically, and I don't know what it would do if I did.
BYT: I was at Barnes and Noble yesterday, and you can buy chapters of your books for 99 cents. Like the mp3 of books.
CK: They had this theory that it would sort of work. The thing is, there are some people who buy my books and have no interest in sports at all. Then there are some people who only like sports. Then there are some people who are like, 'I don't know anything about music, anything specific, I'm just interested in general ideas about culture'. What if we broke all the essays up and sold them like songs? I get 10% of the value of the sale, which is 9.9 cents per chapter. Maybe someday it'll be all like this. I have no idea if anyone has bought individual chapters though, no one's come up to me and said they have.
BYT: So no one's come up to you and been like, we love 1/1000th of your work?
CK: (laughs) No. Although this one time, I was in California a few years ago. I was writing something, and I needed to reference something in this book called Air Guitar. But I left it and thought, damn, I wish I could download it right now instead of having to go out and buy it. I thought maybe online texts would be good for people with a situation like that. Like college students.
BYT: The library seems to be making a comeback architecturally, though.
CK: Like in Seattle and stuff. I went to it. The need for libraries has gone down, because things are just more available.
BYT: Information is more available, right?
CK: The library is like a warehouse, it's becoming a place to store something in case the whole system crashes.
BYT: And for elderly people to use the internet.
CK: Good friend of mine runs a library back in Ohio. And he tells me, it's so weird how many homeless people are on Facebook. Although it's probably really helpful, because if you had distant family or friends, they could never find you. Now there's this distant chance that they'll find you on Facebook, even though they're on the street.
BYT: So we came up with a list of hypotheticals that would be perfect for a pop culture analyst. Who would be more qualified to make judgments involving bareknuckle boxing between athletes and rock stars? So I want you to imagine a hypothetical wager, 200 dollars for each fight. Points will be awarded for style, ferocity and number of body blows.
CK: So it's being scored? So you can win without knocking the guy out?
BYT: Just pick your winner, and a brief synopsis of why.
CK: Okay.
BYT: Layne Staley versus Lance Armstrong.
CK: Alive Layne Staley or dead Layne Staley?
BYT: Zombie Layne Staley.
CK: Well, there's no indication that Layne Staley was ever physically intimidating.
BYT: You never saw him without his heroin, though.
CK: I saw a picture of him when he was in a high school hair metal band, and he was actually dressing consciously androgynously.
CK: And because he did a lot of speedy drugs, he had bad teeth. So he couldn't bite anyone. Does biting count?
BYT: Yeah, it does.
CK: Well, Lance Armstrong's in obviously good shape. He's overcome bigger problems than getting punched. I suppose he would win, America would be on his side with those little yellow bracelets. Nobody really would side with Layne Staley, so I would put money on Lance Armstrong.
BYT: Lance Armstrong for the win! Alright, John Darnielle versus Jimmy Connors?
CK: Jimmy Connors is getting older now, but he's pretty intense. And kind of, by all counts, a terrible person. Whereas everyone used to love John Darnielle. I don't really listen to the Mountain Goats that much, I don't get a sense of toughness from their music. Although John Darnielle did write a book about Black Sabbath. It was like being in a mental institution and liking Black Sabbath. Hmm, I'm going to go with Jimmy Connors.
BYT: John Daly vs. John Popper…
CK: Well, John Popper's in shape now, right? Didn't he lose hundreds of pounds or something?
BYT: I think he had gastric bypass…
CK: I bet John Daly has been in a few scraps in his life. I mean John Popper could hit him with a harmonica, but John Daly could hit him with a five iron and not even be fazed. So I'm going to go with John Daly on this one.
BYT: John Daly wins it after brandishing a weapon of choice.
BYT: Cory Glover vs. Kelly Slater.
CK: Who's Kelly Slater?
BYT: Best surfer in the world.
CK: I thought that was Laird Hamilton.
BYT: Laird is big wave. Kelly Slater is small wave.
CK: I have no idea who he is. So basically, the best surfer in the world is based on Saved by the Bell characters Kelly Kapowski and A.C. Slater? Well Cory Glover's not a glamour boy, so I guess he would win.
BYT: They both wear wetsuits…
CK: We can call it a draw then.
BYT: Ian MacKaye vs. Babe Ruth.
v. 
CK: Ian was not a glutton, Babe Ruth definitely was. So basically it comes down to how big of a detriment is gluttony in fighting. I suppose Babe Ruth would win- the upside is that Ian would demand to watch the fight and have it only cost 5 dollars.
BYT: Kurt Cobain vs. Gilbert Arenas. No, they don't have a gun.
CK: Well that's the one thing they both have! I think I have probably read every book about Kurt Cobain that has ever been written. I don't remember any section where he wins a fight, I don't think I've ever read that. I don't think I've read about anything that doesn't indicate that Courtney Love was more of the cause of the fight than he was. I say Gilbert could probably beat up Kurt Cobain.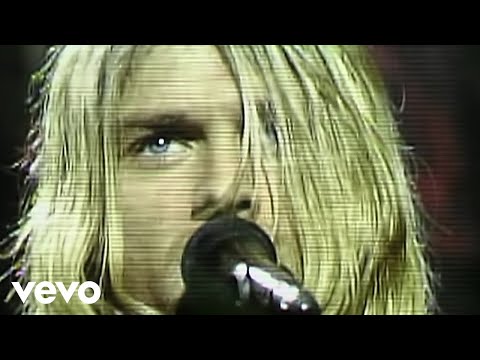 BYT: And with a gun?
CK: (pauses) I have an answer, but I don't want that to be published.
BYT: Roger Daltrey vs. Roger Clemens.
CK: Roger Clemens. Not much insight as to why, just a gut feeling. Regardless of his relationship with steroids, you ever see that footage of Roger Clemens punching a bag of rice to strengthen his right arm? I could see someone getting ready to punch someone in the face.
BYT: Jim Abbott vs. Rick Allen.
CK: Have Def Leppard built a fighting machine for Rick Allen to use for him to throw a jab? The depressing thing about Jim Abbott is that he has this great story. He used to be a great pitcher, then one year he's the worst pitcher in baseball. One year he just had the most losses in 25 years or something. So I always wondered if people gave him more opportunity just because he had been through so much. I would guess that Jim Abbott would beat up the drummer from Def Leppard.
BYT: Darryl Strawberry vs. Jerry Garcia.
CK: Jerry Garcia is not a violent person, you know. I would be pretty surprised. You know when you watch Gimme Shelter about that Stones concert, the Grateful Dead will not even play because they thought the Hell's Angels were too violent. So if the Hell's Angels are too violent, then a fight is out of the question. So probably Darryl Strawberry.
BYT: So you're saying Darryl Strawberry is a violent person?
CK: In comparison to Jerry Garcia, yeah. I can't see Jerry Garcia being a mean person.
BYT: He was associated with the Hell's Angels, wasn't he?
CK: Yeah. People think it's so crazy that they were the security delta mob. For some reason in the late 60s/early 70s, if you needed security for something, you just called bikers. I can't imagine that being the case now.
BYT: We already know the answer to this one…but Glenn Danzig vs. Manny Pacquiao.
CK: Well, it doesn't really help to pick against a boxer when it comes to a fight situation. The thing about Glenn Danzig is that he was bulking up purely for mass and not for practicality. There are some guys who lift weights and get in shape because they want greater athletic prowess. I feel like he's one of those guys that just wants to look big. He would probably have some insane logic, so I'd take Pacquiao. I felt like you thought it would be Glenn Danzig to win?
BYT: No, actually Pacquiao. Have you seen that video of Glenn Danzig getting knocked out?

CK: By whom?
BYT: Some guy backstage at his show.
CK: What was the dispute over?
BYT: It didn't show, it just shows him getting knocked out.
CK: Apparently he just collects bricks too. You go to his house, there's just bricks everywhere.
BYT: Alright, last one. Wayne Gretzky vs. Wayne Coyne. With the possibility of subbing in Wayne Kramer after five rounds.
CK: For who?
BYT: Wayne Coyne.
CK: See, Wayne Gretzky has always been around fighting. Wayne Coyne has always been very peaceful, but he's that way because he's been around a lot of drugs that do not make you want to fight, you know? Although… he did everything, so he was probably around people who did look for trouble. Kramer would be a real wildcard. The fight would turn into something else. It would turn into an art installation, so I'm going to go with a draw.
BYT: There's a lot of commotion about hydraulic fracturing around the state of North Dakota. What are your thoughts on fracking?
CK: Um. Well, I will have to say this is the first time in my life, last year, where when people find out I'm from North Dakota, do not ask about the weather first. Lately they've been asking about the economy, or oil reserves.
BYT: Any political views on it?
CK: Well, it's interesting. maybe you'll disagree. Even though North Dakota is a state that is mostly environment (acres of fields, meadows, government pasture, it's the most untouched state) you don't find many environmentalists in North Dakota.
BYT: Why is that?
CK: It's the same reason why people who came from farms and raise cattle, they're never 'animal rights' people. Because their relationship with animals is real, whereas people from urban areas have this constructed relationship with animals. They want to believe that these animals are like chihuahuas. But the people who grow up on farms have a very different intellectual relationship with livestock. In the same way people will grow up in a place where the area is destroyed or changed. It is a first-hand understanding when man intervenes with the land. Their perspective is a lot more realistic.
BYT: Makes sense. So there are three notable anniversaries this week: the 10th anniversary of 9/11, the 15th anniversary of the death of Tupac Shakur, and the 20th anniversary of Nirvana's Nevermind coming out.
BYT: Arguably, any of these could be perceived as massive events that changed the lives of many. Which affected your daily life the most?
CK: Well, the one that affected my day to day life was 9/11. I was working at a newspaper. It changed everything in journalism and in America, essentially. Honestly, and I feel terrible for saying this, but I completely forgot that the 15th anniversary of Tupac's death was around this time. Kurt Cobain's death, when it actually happened, I was playing in a basketball tournament in Devil's Lake, North Dakota. Just before I left, the news had broken. And I was at this tournament, and we were talking. And it was weird that Kurt Cobain died, which was  a weird event. There was still a huge part of the population that was against Kurt Cobain. I think people forget how much negative feelings there were towards him in the months prior to his death. It was only in the weeks after that it started to seem traumatic to people. I think that's a really clear example of how people consciously misremember their relationship to a person in the band. Because by attaching it, it sort of validates the experience of their life at that time.
BYT: Do you think it's the same with Tupac?
CK: When he died, I wasn't close to anyone who was a major Tupac Shakur fan. I knew he had fans, I knew he had records, but I just kept wondering if I had missed it because of the culture that I exist within. My personal experience is sort of warping the import of this event. To me, that event was much more of a crime story as opposed to a culture story, because he had been murdered in this way with his career and all of these things. It was a very interesting death. But I don't remember thinking, 'this is a life-altering death'.
BYT: So you wrote about the hypothetical situation of if Kurt Cobain had lived. What do you think Tupac's legacy would have been if had been killed much earlier in the botched, unsolved robbery?
CK: Well, when you go back and learn about his life, you learn that he was actually a theater student. He actually ended up becoming the person he was pretending to be through his rap. It's always difficult to guess how anyone who has died would have lived. But his death and Biggie Smalls' death really shifted that hip hop culture. So if he lives, that culture probably continues to sort of exist and perhaps becomes this bizarre caricature of itself? I don't know.
BYT: But it was the catalyst for the war. So if he had died in that unsolved shooting, he never would have started the whole battle.
CK: I feel like that's the culmination of that war. He would come out in awards ceremony and he would rep the west coast. But it sort of seemed like a marketing war. In everything about culture in America post-1981, there's this inherent skepticism of anyone's reality in public. So rap artists were attacking and criticizing people on different coasts, I think people saw that as an interesting way to sell records. To me, the most jarring thing is that they actually did kill each other. It's like if one of the guys in Blur killed one of the guys in Oasis, that would have just been too bizarre to happen.
BYT: Alright then, another hypothetical: gunfight between Damon Albarn and Liam Gallagher.
CK: Liam Gallagher would leave the safety on. Although Damon Albarn is rich and has always been rich so he probably thinks: 'my lawyer will just get me out of this'.
BYT: Which leads me to my next question. Who do you hate more: Noel Gallagher or Pierce Brosnan?
CK: I love Noel Gallagher! I have no feelings toward Pierce Brosnan. I don't think I've ever seen a James Bond movie in the theater that I wasn't reviewing. So I don't know, what is Pierce Brosnan doing now?
BYT: He's been in some kind of movie recently, right?
CK: There's a movie coming out that my wife is interested in seeing, not sure what it is.
BYT: The last thing I remember him being in was Mrs. Doubtfire.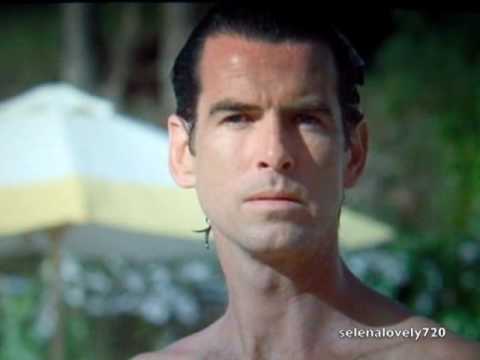 CK: He was in that?
BYT: Yeah, he was the new husband guy.
CK: I've never seen Mrs. Doubtfire. I really feel like just from existing in the culture, I have a pretty clear understanding about what it's going to be about before I even see it.
BYT: Which metal bands are the biggest pussies?
CK: Of all time?
BYT: Of all time.
CK: That's a very good question. Do you have any cutoffs or parameters about what constitutes metal?
BYT: Not really.
CK: (Pauses, thinking hard) Queensryche, I guess. King's X…
BYT: Tough one?
CK: Well, I'm also thinking about what I mean when I call someone a pussy. Do I mean they lose a fight against other metal men, or what? Maybe Winger?
BYT: The guys in Nelson would probably be the epitome of pussy, right?
CK: Well for me that's pushing the envelope on metal. Do they have any metal songs?
BYT: Eh.
CK: Actually, Extreme might be the answer. Although I did like their guitar player. I guess you can be a pussy and a good guitar player, though.
BYT: You pretty familiar with Extreme's work?
CK: There's a lot of things, like, the genre changed a lot during that period. People debate about who killed metal. Like Slaughter, Trickster, Firehouse. The first Extreme record does sound like bad Van Halen, which is still okay. The second has More Than Words on it, and it has a really sappy song about looking out at New York from the Empire State Building. Which is still not that bad. They had a song called He-Man Woman Hater, which is some irony. I think they're a feminist band. He was really in shape, man. He wouldn't eat this steak- he'd use it to tune his guitar.
BYT: Take out the bones and use them for slide guitar?
CK: Exactly. And an interesting thing to note is once you get to 1984, and videos are the most important way for a band to succeed, more important than being on the radio- there were video directors that saw an in to become film directors. Take David Fincher, for instance. Because of that, they didn't want to do shot-for-shot replications of the songs- but they didn't want to do performance videos either. So they just kind of did elements of narrative. Like a video might have a villain, and it might have a heroine, a horse running through fog. Not really a story, but it could be a movie I guess. The other thing was in the middle 80′s, that you see with Motley Crue and KISS videos, is the most popular film to copy was Mad Max, those Mel Gibson movies, that kind of specific dystopia was perfect for metal videos. It was always very windy in those videos.
BYT: Do you think Fugazi will ever get back together?
CK: Probably not. What would be their motive? I mean, most bands get back together because they think, let's get all the money that we didn't make from the beginning. And I don't think it would work if Fugazi did that.
BYT: So you don't think they should get back together?
CK: Couldn't care less if they did (laughs).
BYT: Do you have a list of band names that you'd name your band if you had one?
CK: Yesterday's Airport of Tomorrow. In the book I have coming out, there's a fake band in there. I wanted to call them that, but I thought I should save it in case I really do want to name my band that one day. That's apparently the airport in Pittsburgh. I saw the sign, and I thought it was a great idea.
BYT: I can see it on t-shirts.
CK: It means the airport of today. So we're in the airport that what we thought was in the past, is the future. I think it's very deep.
BYT: They opened it right before 9/11, and it has a ton of concourses, it's like a shopping mall.
CK: You know Portland was the first airport to have free wifi? I don't know, I just remember having good experiences there with their wifi.

follow chuck on TWITTER (@CKLOSTERMAN)  AND join us tomorrow for PART 2 OF THIS EPIC INTERVIEW