"I wanna get sick," Roxanne Clifford and Patrick Doyle and James Hoare plead in unison on Veronica Falls' briskly chugging "Buried Alive".  "I wanna catch everything you've ever caught."
This sentiment reads ripe with melodrama, the kind of confession a fatalistic teenager might make in an unsent love letter, but when the three sing it on record, it manages to come off both morbidly funny and touchingly sincere.  That's a tough note to hit.  But it's something the band has managed to accomplish again and again over two LPs, which is one of several reasons Veronica Falls has quickly developed an equally devoted fan base, a large portion of which undoubtedly has a sweet spot for jangling guitars and group harmonies.  (That the quartet calls the U.K. home probably goes without saying:  Engorged-heart-on-sleeve humor has historically been a uniquely British export.)
Veronica Falls will take its wit on the road tonight, when it kicks off a monthlong U.S. tour in support of the recently released – and excellent – sophomore effort, Waiting for Something to Happen, with a performance at the Black Cat Backstage.  (The band visits NYC's Bowery Ballroom on Friday.)  In anticipation, BYT called guitarist-cum-drummer Patrick Doyle in London late last week to discuss the record, and how it was shaped by constant touring and being misunderstood.
Going into making Waiting for Something to Happen, were there ways you wanted it to differ from Veronica Falls?
We didn't want to do anything different in terms of recording process, but we did in terms of writing.  We were aware that the first time around we tended to get pigeonholed quite quickly.  We were tagged as gloomy, kind of goth-y songwriters.  You can't help but be influenced by that kind of  response to your music, so we used a lot less bleed and a lot less imagery in our songwriting.  We felt we were a bit restricted.  We actually are quite sarcastic, and I think that got misconstrued as goth-y.  People misunderstood our sense of humor, so we tried to tone that down this time around.
How did you settle on making it with Rory Attwell?
It's funny, because we actually recorded our first ever demos with Rory.  He's an old friend of ours.  You could see it as a step back.  We did some demos with Rory for the first record, and we made our first single with him.  He did a really good job, but for some reason we decided to go with someone else for that album, which was probably a bit of a mistake, because Rory really understood where we were coming from and understood what we wanted to sound like.  Looking back, we probably should have stuck with him for the first album.
But, because we all realized that we should have done that, we decided to do the new album with him.  He understands what sounds we're going for, and it made sense to go back to what we knew.  I think it was a good move, recording with someone who a) you get on with well, and b) knows you, rather than taking a risk with someone you've never worked with before.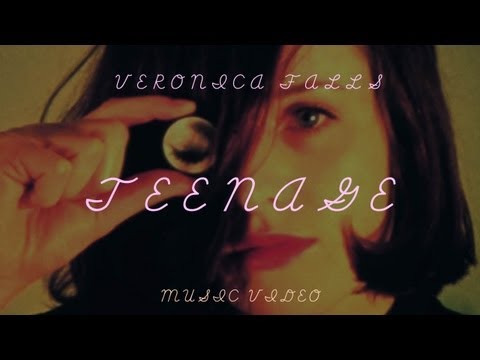 What's the songwriting process like for the band?  There's an all-hands-on-deck vibe to Veronica Falls' albums.
Every one is different, really.  This album was different because we released it so quickly after the first one.  It takes such a long time to tour a record that we wanted to make sure that we had something out quite quickly after the first one.  That's difficult to do, because we were still on the road a lot of the time.  We were writing it between playing lots of shows.  When you're on the road, you're not writing as much, and then you get home and you try to get back into that mentality of writing songs.  It can be kind of tricky.  But it pushes you to write quicker.
With the first record, we had so much time where we kind of worked on the undertones, and it took us quite a few years to get it to where we were satisfied.  This time around, it was a very different experience.  We booked studio time between playing festivals on the weekends.  We'd be in the studio during the week and the writing process would be a bit more intense.  We ended up writing  quite a bit of the record while we were already in the studio.  It was just a really different experience.
For an album that was written quickly, thirteen songs is a lengthy tracklist.

There are three people that write songs in the band, so we're all writing at the same time and bringing ideas to the table, and rather than editing things down and leaving songs off, we want to keep bringing things out.  Sometimes when you've worked hard on a song and recorded it, it's hard to take it off.  You just want to put everything out.
There's a propulsive, even galloping quality to your drumming.  Is there anyone you're influenced by?
My style is really primitive.  I'm not a drummer by trade.  I'm a guitarist, first and foremost.  I only started playing drums for this band, and I've only started thinking about it more recently.  I've only drummed within what I can get away with. [Laughs]  So, I'm influenced by people like [the Velvet Underground's] Mo Tucker.  I'm also influenced by bands like Beat Happening, where the percussion is really simple, where the drummer is just trying to hold a beat down for the songs.  When we started, we had a different drummer, someone who was incredibly complex and talented, but we didn't want to take away from the songs, so I stepped in so we could make sure that the rhythm section was a bit more minimal and simplistic.  Recently, I've been more influenced by bands like Neu!; bands that favor a really simplistic style of drumming, something that verges on krautrock.
Are there songs from Waiting for Something to Happen that are particularly enjoyable to perform?
I really enjoy playing "Tell Me" at the moment, and also "Broken Toy", just because they're really straight down the line.  Everyone's playing as hard as they can, and that's always really fun to do live.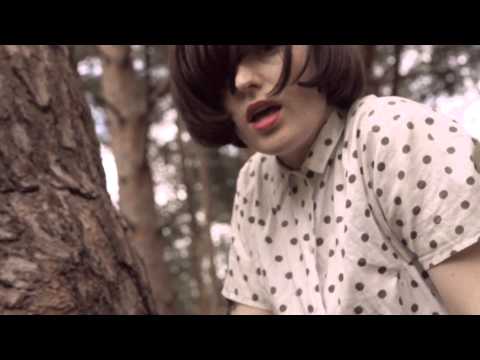 At this point, Veronica Falls is everyone's primary employment, right?
Pretty much.  In between albums, you kind of do bits and pieces, but right now, yeah.  The album has just come out, so we're really busy.
Are you hustling to tie up loose ends before your month in the States?
Yeah, we have another couple days in London and we're trying to get our shit together before we leave.  We just did five shows in the U.K.  They were all really fun.  It was just a little handful around the album's release, and then we'll do a longer tour in April when we get back from the States.
You've visited the states a few times before.  What sort of impressions were you left with?
We've done coast-to-coast tours twice -  once with the Drums, and once on our own.  We played DC once before that as well, so this will be our third or fourth time playing Washington.  We've had lot of really good shows in America.
American audiences have a bad rap for being a bit uptight.
Uptight?  Really?  I think that's the opposite of what we've experienced.  There have always been people who come to the shows and are really vocal about how they feel about our songs.  We've felt really lucky.
You must be doing something right.
[Laughs]  Yeah, maybe.  I didn't think of it like that.  [Laughs]
Is the plan to play straight through the spring and summer?
I think so.  We're talking about other tours at the moment.  We're going to play some festivals, which are just coming into place at the moment.  We'll probably be back to the States before the end of the year.
Do you enjoy the big festivals?
It's weird.  It's a different experience, really. We've kind of gotten used to it now.  We used to play really tiny bars and clubs most of the time for the first couple of years, so it was really weird to play places like Primavera [Sound].  You kind of just get used to it.  It's almost like two separate experiences.  I really like them now.  It was weird to get used to, but it's one of those things that when you've been out on the road for so long, you kind of just embrace it.  We just love playing live no matter where it is, whether it's a house or on a big stage like Primavera.  It's always fun and rewarding – you just get a different response.
Additional contributions by Phil Chevalier.