BYT Interview: Benoit & Sergio (& Yes, A Giveaway)
December 15, 2011 | 10:30AM
In advance of their upcoming show this Friday @ U Hall (presented by LIFE), D.C. musicians Benoit & Sergio talk to BYT about the city's impact on their music, their favorite local hangouts, and why this is one of their first ever shows in the District.
Benoit & Sergio are something of an anomaly in the world of dance and electronic music. Music critics and the blogosphere have struggled to categorize their music, which has roots in house but is stuffed with hooks and melodies reminiscent of your favorite pop songs. Benoit, originally from France, and Sergio, from Iowa, say that living in Washington, DC is partially responsible: it isolated them from other music scenes and gave them room to create their own sound.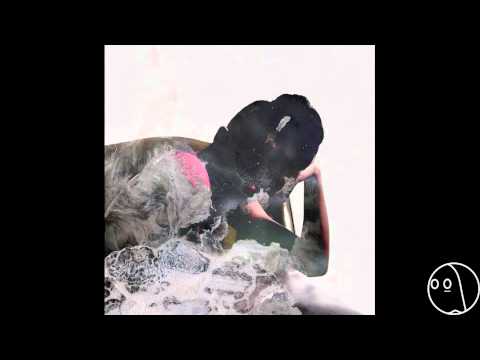 So far, it's working for them. This week, iTunes labeled them "Electronic Breakthrough Artist"  of 2011. They have released material on DFA—the much-lauded music label run in part by LCD Soundsystem's lead singer, James Murphy—along with Spectral Sound and other respected labels. Despite their relatively small repertoire, Benoit & Sergio's arrival has attracted much well deserved attention.
They have been so busy, in fact, that they have not had time to play a show in their hometown for over a year. But, this will change when they perform a live show at U St. Music Hall on Friday. Benoit & Sergio took time out of their touring schedule to talk with BYT about the city's impact on their music, their favorite local hangouts, and what to expect from their show (spoiler: jump kicks and maybe a gangplank).
BYT: Thanks for taking the time out from your tour to talk with Brightest Young Things. How's your tour going?
Benoit & Sergio: Very good so far. We played in LA on Saturday, and the building caught fire. Someone dropped a cigarette in an abandoned building, and the place went up in flames, so…
BYT: How far through your set were you?
B&S: Maybe ¾'s through… far enough that it became a legendary night. So, that's good.
BYT: Well, we're really looking forward to your show in DC. Given that one of you lives here and the other used to, do you see this as a kind of homecoming?
B&S: Yeah, we're super excited about this show.
BYT: And, U Street Music Hall is a great venue…
B&S: Yes, we agree. We like Napoleon, too, but for different reasons. [laughs]
BYT: What kind of reasons?
Sergio: It's commercial get-way-super-too-drunk time and just have fun.
BYT: How do you feel about the food?
Benoit: Not as good, I tried twice…
Sergio: I've actually never tried it.
Benoit: I was a little bit disappointed.
BYT: How did you guys first meet? At what point did your relationship turn into a creative collaboration?
Sergio: We actually met at Napoleon for a birthday party. A friend brought us together, and I said, "I like this guy" and Benoit liked me. We hung out for probably nine months before we started making music.
BYT: Was either of you making music already?
Sergio: Yeah, we had both been making music for a long time, but not very seriously. Then, when we met up, Benoit had this crazy shrine to synthesizers—he's a synthesizer freak—so he had all this stuff, and we thought, "let's do something serious here", and it worked out.
Benoit: We started what we called the "Sunday Jams", and then "Full Grown Man" quickly came out of it. Very quickly. And, that's how it started.
Sergio: Do you know the track, "Full Grown Man"?
BYT: Yeah, I do.
Full Grown Man by benoitandsergio
Sergio: That's the first one we did really… it came out of a Sunday jam session… weekend jamming. Pop extravaganzas…
BYT: What are some of the more memorable moments from your collaboration… those "ah ha" moments where you think to yourself, "this is why we're doing what we're doing"?
Sergio: I think the ones that are really memorable are when we haven't been together, and then we get together. There's a kind of tension and heat to the session…. [laughs]
BYT: Like long-separated lovers…
B&S: In the month of November we were in the studio, and it was really good, pretty memorable. We're pretty happy with some of the stuff we've come up with.
BYT: Is that out yet or to come?
B&S: We're test-driving those babies right now…. haven't come out. No one has even heard them yet, actually; they're brand new.
BYT: Will we hear some of this Friday at your show?
B&S: Yeah, yeah.
BYT: Obviously each song is different, but what kind of images would you associate with your new material?
Benoit: There are always clouds and pillows… always a soft cloudbank. The skies and heavens. If there isn't that, we don't want to do it. [laughs] There could be dark clouds or light clouds… but there are always clouds.
Sergio: With the new songs, there have been some thunderclouds on the horizon. Like the last scene of Ghostbusters…  stormy clouds. So, yeah, storm clouds. [laughs]
BYT: Is there any lightning yet?
Sergio: That's good… I don't know if there's lightning right now, more rolling thunder.
Benoit: We also love Cadillacs. Those are for other times, but right now our music is more rolling thunder. Think of a drive in the desert. There needs to be a cruising element…
Sergio: So we've got clouds, deserts, and Cadillacs. [laughs]
BYT: Who are some musicians you're listening to right now? If you're going out, who is getting you the highest on the dance floor?
Sergio: For me, I love Beirut right now.
Benoit: Blood Orange.
Sergio: Metronomy and The Weeknd, too. I like their stuff. Neon Indian I like a little bit.
BYT: Sergio, you moved from Washington, DC to Berlin… how has your creative process changed? Do you still work physically together or do you do some stuff separately?
Sergio: No, we do everything together. When we're together, we work, and when we're not together, we don't work.
BYT: So you guys aren't Postal Service, you aren't emailing it across the ocean?
Benoit: There's a lot of slacking off… [laughs]
Sergio: No, we don't do that. I don't get people that send their files back and forth. That's almost too futuristic for us. It's too much of the future impinging on our lives. Some people do very well with it, but it doesn't work for us.
Benoit: It's less physical.
Sergio: Yeah, it's the chemistry of being together that matters.
BYT: So, Sergio, you abandoned us in DC for Berlin…
Sergio: Yeah, but I'm back a lot! I was just there for a month and I'll be back all January. My heart is still there.
BYT: What about DC keeps your heart here?
Sergio: I like the size of it. I like Benoit being there—that's the main thing. And, I like the studio there. It has a kind of village feel to it… an urban, pastoral feel.
BYT: Do you think that has influenced your sound?
B&S: Yeah, for us, we were so disconnected from any other scene that we came up with our own sound. We had no clue what was going on elsewhere. [laughs]
BYT: Considering you have both been in DC for a while, why have waited until now to do a show?
Benoit: We did one last year…  or maybe longer than that. It's just that the schedule hasn't worked out. We almost had one, but then Europe booked us first. We've been busy in Europe all the time. So it isn't about not wanting to play, it's about not having the time.
BYT: Is there anything about the live show that will surprise us? Anything the audience can expect?
B&S: It's just gonna be good, but… [laughs]. No pyrotechnics, just good music—we don't need any tricks. There won't be any Rolling Stone action. Sometimes, though, we play very close to the crowd, and that's when surprises happen.
BYT: Like what?
Sergio: There's a little jump kick I like to do every now and then.
Benoit: Drinking with the crowd, sharing drinks. Going in the crowd… Yeah, like a community feast. It's a little distant from the crowd at U Street Music Hall, though… More like two fish in an aquarium…
Sergio: That would be amazing if they built a little catwalk out into the middle, but I won't ask them… Maybe that will be the surprise—we'll have a springboard or gang plank going out into the audience. That would be killer, actually.
Benoit: I might buy a towel…
Sergio: Ha, one thing Benoit has talked about is having a towel so that, on the slow nights, we can just throw in the towel at the audience. Hopefully, with your interview, we'll pack them in and it won't be that kind of night. [laughs]
BYT: Definitely. Last question: where would you go in DC for food after your show?
Benoit: Those empanadas on18th Street are good… but 18th Street is a mess.
Sergio: Can we just imagine if any place we wanted to go was open?
SB: Sure.
Benoit: If the Tabard Inn were open…
Sergio: After a show, I would get deep on the Atomica at Pizzeria Paradiso so I can keep getting fat. Just keep putting on the pounds…
BONUS: we have a pair of tickets to give away to FRIDAY'S SHOW-so – post a comment telling us why you love B&S and we'll randomly select a winner tomorrow AM. cool? cool.