The Drive soundtrack was undoubtedly one of 2011′s best collections of film music. And this Saturday the Drive tour is rolling through DC9 and before that at the Music Hall of Williamsburg in NYC on Friday. On top of that The Chromatics at the Rock and Roll Hotel tonight and at Terminal 5 in NYC Friday with Hot Chip. Basically our two cities are one Kavinsky/Lovefoxxx show away from turning us all into laconic, bescorpian jacket'd driver's for hire.
Under the banner of excellent movie soundtracks, the movie team here at BYT got together and decided on our favorites, ones that enhanced a film's quality to another level or were even more memorable the movie itself. Please turn off your mobile devices before this post begins; please be considerate of other movie patrons. Thank you!
GROSSE POINT BLANK
No movie integrates pop songs into its action better than Grosse Pointe Blank. It'd be tedious to describe them all, so I'll just mention a few. The English Beat's "Mirror in the Bathroom" plays while our hero, a professional hit man played by John Cusack, stabs a man in a hallway bathroom. The abrasive horns are a perfect, unexpected compliment to the tension of hand-to-hand combat. Queen's "Under Pressure," already ubiquitous in film soundtracks, hits its crescendo as Cusack stares into an infant's face and cannot comprehend his joy. The characters love this music, too. Cusack's love interest is played by Minnie Driver, and she's a DJ who celebrates her high school reunion with all 80s weekend. "Here's another cold cup of coffee from The Clash," she says before putting on "Rudie Can't Fail." I dare you to think of a better way to describe that song. Don't even try.

GATTACA
Like most of you, I was a complete shithead when I was a teenager. My parents got the brunt of most of it: I was rude, self-absorbed, and a terrible student. I was failing my classes because I thought busywork was beneath me (it isn't.) But I loved movies, and my dad knew this. One day he told me to which Gattaca, which he happened to catch on an airplane. I was expecting a thriller, and instead got a story of an ordinary man who managed to succeed in a world that was prejudiced against him. It proved that determination is more important than where you come from, or what's in your DNA. This is an important message for a fourteen year old, and it helped shake me out of my narcissism. Gattaca's score, composed by Michael Nyman, is instrumental to its message. It's a classical sounding score – mostly string and piano – and its elegance is moving precisely when it needs to be. After I grew beyond the shithead stage, I would listen to the Gattaca score while driving around suburban Maryland, looking to the night sky with a sense of awe.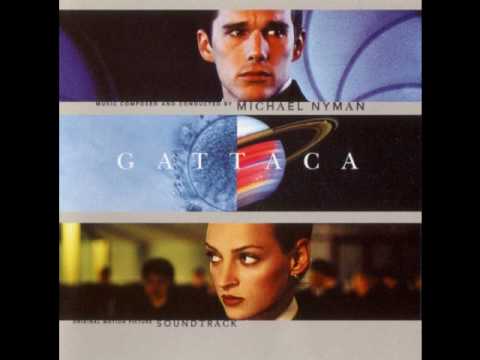 10 THINGS I HATE ABOUT YOU
When this teenage adaptation of The Taming of the Shrew came out in 1999, I immediately purchased the soundtrack after seeing it in theatres. I then illegally downloaded more songs from the film that weren't on the official soundtrack using a brand new program called Napster. While 10 Things didn't invent the band-performing-at-high-school-prom trope (as Save Ferris does in the film), it did perhaps pioneer the band-performing-on-high-school's-roof-aerial-shot (hello, Letters to Cleo!). What high school ever hired a band for prom, other than Marty McFly's parents' alma mater? My prom had a terrible top-40 DJ, with all the funds funneled into extra security to stop kids from finger-banging each other on the dancefloor. In 10 Things, they actually dance, to ska covers of 80's songs!
"War" by The Cardigans was a single for the film (unlike "Lovefool," used in Baz Luhrman's Romeo + Juliet, but had first appeared on First Band on the Moon), but I can't place what scene it's used in, if any. However, there are other songs that didn't make the cut that I can clearly place in my mind. Air's "Sexy Boy" plays while party flyers rain down a stairwell, two years before Lost in Translation brought "Cherry Blossom Girl" to the world. Joan Armatrading's "The Weakness in Me" comes on while Julia Stiles sits with closed eyes in the guitar store, as a forlorn Heath Ledger looks on. And who, upon hearing of Ledger's death, did not rewatch the clip of him singing a cover of the horn-heavy Frankie Valli version of "Can't Take My Eyes Off of You" as he serenades a bewildered Kat, high school marching band in tow? That scene is better than anything that Glee has ever come up with.
The rest of the soundtrack is chock full of great party jams, like Brick's "Dazz," George Clinton's "Atomic Dog" and Notorious B.I.G.'s "Hypnotize." When Julia Stiles straddles that dining room table and thrusts her pelvis to heaven as the china cabinet shakes, she's a vision of undersexed debauchery. To this day, I don't think any song says "house party" like Biggie's "Hypnotize." And Semisonic's "F.N.T." is a mid-90s alt-rock delight when Stiles and Ledger frolick around a paintball park before collapsing in a delirious heap of hormones. And what teen movie soundtrack is complete without Joan Jett's "Reputation"?

THERE'S SOMETHING ABOUT MARY
I got in a fair amount of trouble when my mother realized my younger sister and I were watching this film right after it came out on VHS, but the damage was done. This soundtrack turned me on to artists that have stayed with me throughout the years: The Dandy Warhols, Ben Lee, and Shirley Bassey. The whole soundtrack perfectly encapsulates unrequited love, from The Lemonheads' "If I Could Talk I'd Tell You" to Joe Jackson's "Is She Really Going Out With Him?" and the Foundations classic "Build Me Up Buttercup." Perrenial Bond chanteuse Shirley Bassey was sampled for the Propellerheads track "History Repeating," but it made me seek out both artists' albums.
As a tween, Jonathan Richman's on-screen musical narration of the trials and tribulations of Ben Stiller's hapless Ted was the height of comedy, and it still makes me crack up today. His original songs "Let Her Go Into the Darkness" and "True Love Is Not Nice" hold up today as perfect angsty anthems.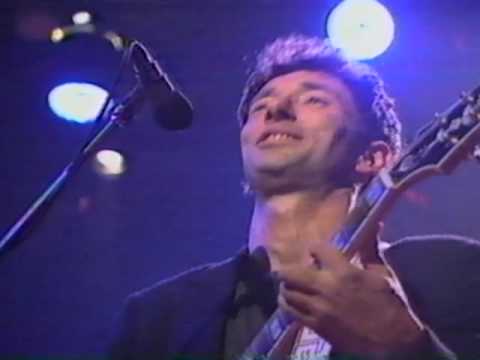 WILLOW
At this point, Willow comes off as something of a lark: Remembered fondly by adventure movie nerds who came of age in the 80s, this strange one-off detour in the careers of Ron Howard and George Lucas now feels like a poor man's Lord of the Rings. But the film's score is another matter entirely. Composed by James Horner just as his career began to really take off, the music belongs in a movie several times as big. The main theme — which shows up in the tracks "Elora Danan" and "Willow's Theme," among others — is able to function in the soaring heroic or the gently endearing mode, and is immensely cathartic in either instance. Horner's use of the shakuhachi, a Japanese flute, adds an ethereal and otherworldly touch, both in the main theme and in the pulsing grimness that accompanies the film's villains and battles. Horner deploys a swashbuckling secondary theme for the action sequences, and the performance of of it in "Escape from the Tavern" borders on the transcendent. Listening to the track on its own, you'd never picture something as mediocre as the horse chase through the woods the film actually sets it to. Regardless of how you feel about the film, or even if you've never seen it, this score belongs in the collection of anyone with a few imaginative muscles and a love of adventure. Its later tracks are deeply immersive, sometimes clocking in at over ten minutes, and the old-school orchestral richness can hold its own alongside the best from Star Wars and Indiana Jones. Hell, it's a shame it couldn't have been used in the actual Lord of the Rings.
KILL BILL VOL. 1 & 2
One experience I suspect all lovers of movie soundtracks share is stumbling across a great bit of music and thinking, "Wow! That was awesome. And I can think of another movie or scene it would work even better for!" One of the things I enjoy most about Quentin Tarantino's films — and the Kill Bill movies in particular — is how he took that experience and ran with it. I have no idea what movie the tracks "L'Arena" and "A Silhouette of Doom" were originally found in. (I assume a spaghetti western, as both were composed by maestro Ennio Morricone.) But I cannot imagine a more perfect use for the former than accompanying the final eye-plucking moments of the Bride's duel with Elle Driver, or the latter to bring out the desperate, existential heroism of that dig out of an early grave. As for actual pop tunes, putting Nancy Sinatra's "Bang Bang" over the blood-soaked opening credits highlights Tarantino's remarkable ability to balance on the knife edge between pulp absurdity and genuine emotional resonance. "Battle Without Honor or Humanity" and "Don't Let Me Be Misunderstood" provide inspired action beats, and you can never go wrong by throwing in some Johnny Cash. Along with Pulp Fiction and Death Proof, the two volume soundtrack to Kill Bill is a high point in Tarantino's unusual brand of cultural synthesis — a rich trip through the last few decades' deepest and most fascinating unexplored grottos of pop music.
CLUELESS
I have often said that CLUELESS, Amy Heckerling's, smart, 90210 reworking of Jane Austen's Emma is a movie that needs to go into a 90s time capsule (shut up). For a girl who was a teenager in mid-90s, everything about this little slice of cinema cake was definitive: the above-the-knee socks, the headbands, the "you're just a virgin who can't drive" quotes, the…well, everything. And definitely the soundtrack. Somehow, whoever was in charge of compiling it, managed to collect a series of songs, each one of which was designed to make a certain type of teenager in the 90s go nuts (from "Rollin With My Homies," Coolio's slacker anthem to Supergrass' super anthemic "Alright" to Jill Sobule's post-feminist post-ironic rant in "Supermodel" to yes, somehow Mighty Mighty Bosstones AND Thom Yorke co-existing next to each other (+Gwen Stefani, Lightning Seeds, The Cranberries, Luscious Jackson AND Billie Holliday!!!!!!!) it still, to me, feels EXACTLY what listening to the music in the 90s felt like. More than alright.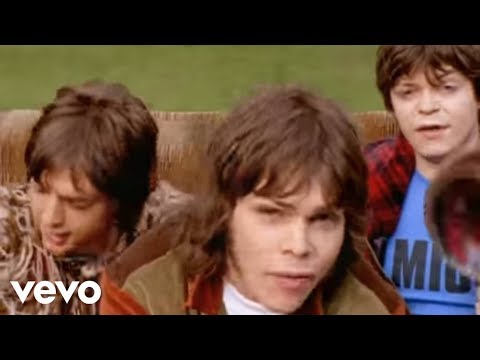 STEALING BEAUTY
Bertolucci's coming-of-age story was set in Italy, featured a tall, gawky teenager (Liv Tyler) and a bunch of character actor heavyweights (Jeremy Irons, Rachel Weisz, Jason Fleming) offering sage advice over long lunches with caraffes of wine, + crushes on the wrong boys and dance parties in castles-so needless to say, my 15 year old self desperately wanted to identify with it. The music played a huge part of it, featuring everything from things I knew I was supposed to recognize as "sexy" (Axiom Funk) to stuff I felt I KNEW was sexy even if I wasn't quite sure what sexy was in general (Portishead's "Glory Box", Billie Holliday's "I'll be seeing you") and some good old girl angst thrown on top (Liz Phair storms in with "Rocket Boy" and both Mary Timony's HELIUM and HOLE make an appearance). Add to that a series of can't-beat-this-standards ("Superstition" by Stevie, Isaac Hayes and "2 Wicky") and you have yourself a perfect first-look-to-date-to-dinner-to-dance-party-to-seduction playlist, no matter what age or location you find yourself occupying.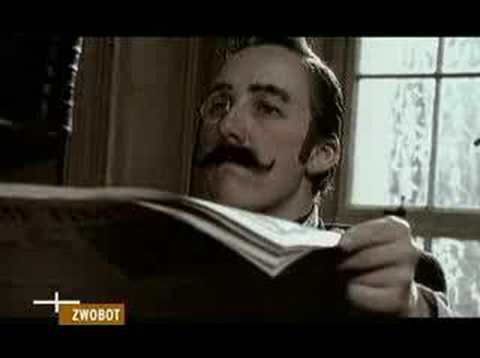 HEARTBEATS
Xavier Dolan's HEARTBEATS caused a minor sensation when it came out a few years a go because the 21 year old actor, writer and director was obviously a cinematic force to behold. The movie, which is kind of a post-adolescent "Jules and Jim" combined with a more hipstery, western world "In the Mood for Love" moves like a dream before your eyes. The story is simple, 2 friends (a boy and a girl) fall in love with the same person (a boy) and compete for his affections in the kind of a daze only young French love can create.
Dolan uses music in the most grand ways to add flourish and gravitas to this slight tale with Wagner, Fever Ray and the Knife oozing from the screen at all times but it is Dalida's version of "BANG BANG" that owns the movie. Try not to be hypnotized: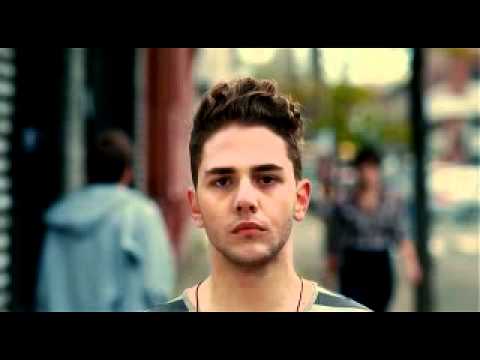 LOCK, STOCK & TWO SMOKING BARRELS
There was a time, late in high school, when my best friend and I could do the dialogue for this entire movie between the two of us. We'd made it an after-school habit to throw it on in the background at his mom's house. It's not as polished as its successor SNATCH, but it's got the same DNA, sense of humor, and love for detail. When Guy Ritchie was good, he was the best at soundtracking crime stories. This one hops genres furiously, but they're all bass-heavy songs. I guess the first place you hear The Stooges always sticks with you. For me, that was LOCK STOCK and "I Wanna Be Your Dog." It's got a couple classic James Brown cuts, which never hurts, and Junior Murvin's original "Police & Thieves" plays as you walk through an indoor marijuana forest. (Watching it now, the plants look fake and plasticky and low-budget, but at 17 it worked.) I knew The Clash cover, but hadn't heard the heady reggae original, and this movie did more to make me a reggae fan than any Marley Greatest Hits CD. The CD my buddy bought of the soundtrack included interstitial dialogue clipped from the funniest bits of the movie. ("You're carrying a wasted girl and a bag of fertilizer. You don't look like your average hortifuckingculturalist.") There was many an aimless drive with that CD in the box of Matt's Civic, as he perfected his steering wheel drumming and I finally, permanently drowned the terrible musical taste that had haunted my youth.
SPACE JAM
Stop lying to yourself, you know you owned this too. It's OK. We're all friends here, and more importantly there's nothing to be ashamed of– this is a great soundtrack! And yeah, R. Kelly pissed on a teenager, but the argument about whether "I Believe I Can Fly" is excellent inspiration-pop or a godawful Cheez-Wiz embodiment of R&B's worst tendencies doesn't stop just because of his notoriety. That's the song everybody remembers from this movie, but it's not even in the top five. "Upside Down (Round & Round)" introduced me to Salt-n-Pepa, and that would be enough to canonize the SPACE JAM soundtrack in my memory, but we're just getting started. You know Seal covered "Fly Like An Eagle" on this, right? Oh and this cat called D'Angelo, he's pretty OK too. It's got Barry White and Chris Rock covering Cheech and Chong. Barry White and Chris Rock might have the most opposite voices in duet history. And the best part is that one of the originals for the movie, sung by the evil Monstars to establish why only Michael Jordan can save our heroes from certain defeat, is actually a good song. "Hit 'Em High" has non-shitty basketball-related verses from B-Real of Cypress Hill, LL Cool J, Busta Rhymes, Coolio(!!) and Method Man, and a simple, catchy hook. When SPACE JAM came out I was 11, and still mired in my terrible taste phase, so it would be a couple years before I heard Method or Busa Buss or Cypress Hill go to work outside the lyrical constraints of SPACE JAM. But I think "Hit 'Em High" was my first free-sample taste of the music that dominates my collection today.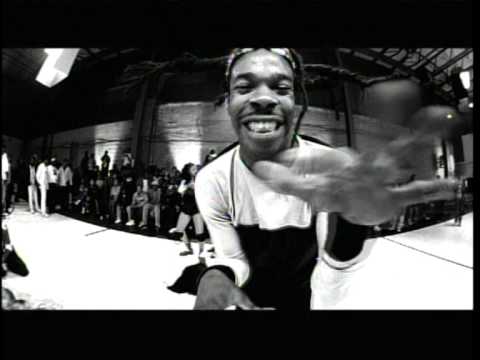 FRIDAY NIGHT LIGHTS
In Peter Berg's Friday Night Lights, a small town high school football team travels hundreds of miles of sun-scorched, arid, lonesome Texas highway to play in the state championship. With all that roadtripping, it's only natural to tack on several Explosions In the Sky tracks, whose dreamy, cinematic suites are perfect to inhabit all that open space. If you liked The Virgin Suicides and Lost in Translation soundtracks, you'll also appreciate soundtrack producer Brian Reitzell's work here too. Reitzell throws in Daniel Lanois (whose work in general is like, 93% atmospherics), David Torn, and Bad Company (the beautiful "Seagull") into the mix as well, resulting in a collection of songs that goes against the bone crunching testosterone of football film tropes and instead evokes plaintive introspection. The soundtrack's centerpiece, the nostalgic "Your Hand in Mine" is a masterful bit of melancholia, equipped to pluck all of your heartstrings. But what made me think of this soundtrack originally was Refused, whom I saw Monday at the Fillmore, who also contributes their opus, "New Noise" to the film, but not the soundtrack. The FNL soundtrack is tasteful over all, but when it's time to go balls to the wall, the film is also capable of a good old fashioned gutcheck.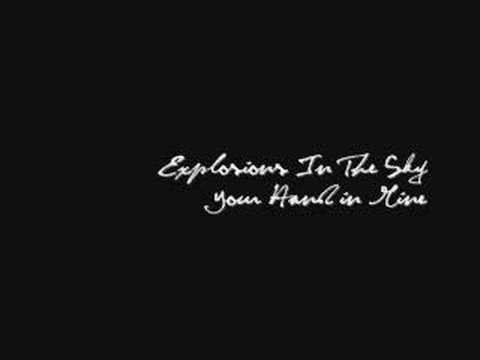 VANILLA SKY
First off, just skip seeing this movie all together and watch Abre Los Ojos ("Open Your Eyes"), the superior original. And I'm not just snobbing it up here, because Vanilla Sky is an undercooked exercise in Tom Cruise making weird faces while some super cool music plays and a few Penelope Cruz nips shots crop up here and there. That's it, really. Collected on this soundtrack is a host of eclectic pop music, from Afrika Bambaataa to Jeff Buckley to Radiohead to Paul McCartney to Sigur Ros to…well, I could keep going till I name all 40 tracks. Okay I actually want to keep going: Underworld, Peter Gabriel, Red House Painters, The Impressions, Spiritualized, Chemical Brothers… See what I mean? It's clear that Cameron Crowe was an editor at Rolling Stone before he moved onto filmmaking. Music is often integral to his films, and it's no different here, where the soundtrack is the film's strength, by far (neck in neck with Cruz's scantily clad scenes, maybe). Vanilla Sky is intended to be a psychological mindfuck thriller, and the only strong echo of that intention is the rich melange of songs collected here, which ends up sounding like a fantastic acid trip that takes you through effervescent highs, and sinister, buzz-killing lows, rounding back out into the middle ground of great, at times languorous, pop music. Here's one of the more subdued, underrated tracks from this soundtrack: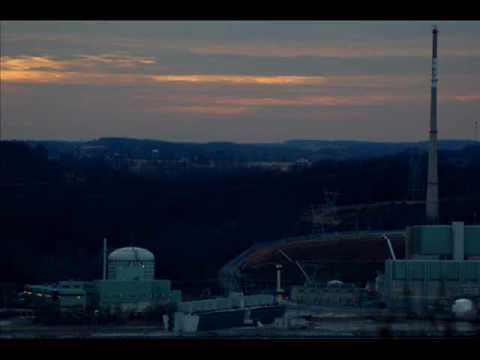 YOUR TURN — What are some of your favorite movie soundtracks of all time?