BYT Fav Bingo Song of the Day: M.I.A.
September 19, 2011 | 7:30AM
SEE YOU TONIGHT
Join BYT tonight (MONDAY!) at the new Fillmore in Silver Spring for one of the super special opening events: The Underground Rebel Bingo Club. We're still not quite sure what it's about, but we're excited. If you hurry, you can still get the cheap tix: http://rebelbingo.inticketing.com/events/160500
Ok, I think this is the last Bingo song I know. Or should I say Bingaaaah. Here is the Diplo mix from the original Piracy Funds Terrorism which mashes up Jay-Z's Big Pimpin' which controversially sampled/recreated the old Egyptian song Khosara, which was influenced by a cover of Cheeseburger in Paradise by The Eagles. Just kidding about that last part.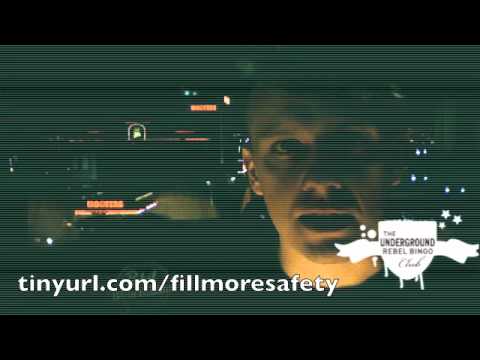 1) LOCATION AND TIMES
Our meeting is this MONDAY 19th of September is from 7pm-12pm
THE FILLMORE
8656 Colesville Rd, Silver Spring, MD 20910
http://bit.ly/pLkpvI
Rebel Bingo starts at 8:30pm – DO NOT MISS THE START!
2) COVER STORY
The Underground Rebel Bingo Club is dangerous, addictive and frowned upon by the authorities.
We need a cover story that makes seem like we are NOT there to play REBEL BINGO.
WE MUST AVOID SUSPICION AT ALL COSTS. TAKE THIS SERIOUSLY.
If anyone asks, you are NOT coming to Rebel Bingo… you are coming to a:
HEALTH AND SAFETY MEETING
Come looking as though you are there to discuss and prevent crime. In fact, you are there for Underground Rebel Bingo.
What happens: we are going to change your life. Come with an open mind. Leave your fear at home. Be ready to be part of something special.
There will be booze, DJs and dancing, there will be a party all night. After the after party we will all come back to yours.
do not tell anyone about his message. Destroy your computer if necessary.
———-
More rebel bingo:
http://www.rebelbingo.com